Customer Spotlight: The Global Alliance for Animals and People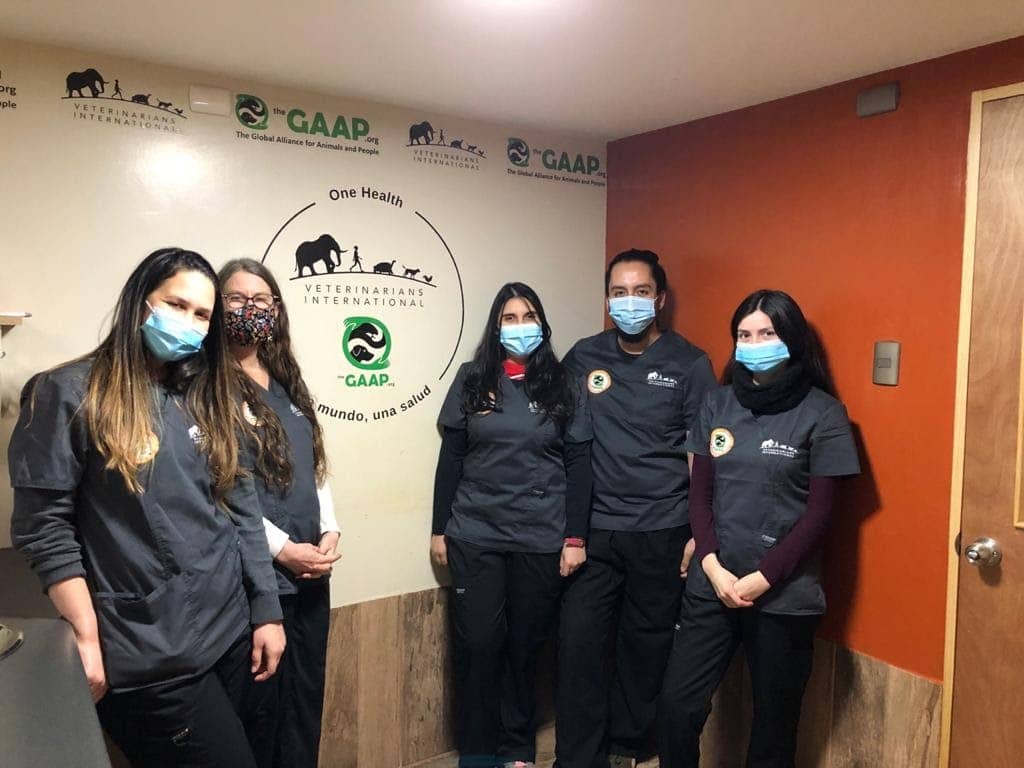 DaySmart Vet customers are passionate veterinarians whose love for animals is matched with a business acumen that drives their practices forward. Armed with the software's capabilities, these vets have built supportive frameworks for themselves to focus on the animals at the heart of their roles.

We recently spoke with Elena Garde, Program Director of the nonprofit The Global Alliance for Animals and People (GAAP), about how DaySmart Vet has empowered her global organization to provide more accessible and higher quality care over the years.
Q: To start, we'd love to learn a little more about you and your organization.
A: My husband, who is Chilean/Canadian, and I came to Chile from Canada in 2009 with Vets Without Borders (VWB). When VWB closed its doors in Latin America in 2013, we started the GAAP to continue providing those services throughout the region. Our mission is to improve the lives of people and animals, and we do this through three core functions: vet services, conservation, and education. We mostly operate in South and Central America, but we have a few projects in remote northern Canada as well.
Q: What inspired you to start using DaySmart Vet?
A: We needed a way to manage our clinic in Chile online so that we could have people in other countries share data with us. Coming from Canada, keeping good medical records was so important, and so even if we only had five clients at the start, we wanted to manage them correctly. Finding DaySmart Vet was a stroke of luck; it was one of the first programs we found in our software search. We reached out to the team and they quickly became one of the first donors to the program.
A few years after opening the clinic in Chile, we also started a telemedicine project in Guatemala and adopted DaySmart Vet for that as well. We told DaySmart Vet about that project, and they immediately opened a second account for us so that we could keep the projects organized.
Q: What has been your experience with the software?
A: DaySmart Vet is the foundation of everything we do in the clinic. We use just about every aspect of it. While our Chile clinic is a nonprofit, we run it like a business, so DaySmart Vet helps create invoices for clients and manage inventory. Then, after we pay our employees and restock on supplies, the earnings go into our social programs.
We also use DaySmart Vet for communications with clients, which isn't a common practice here. Even regular doctors don't send out appointment reminders or follow ups to clients; the onus is on the individual. DaySmart Vet's technical staff helped us translate all the automated reminders into Spanish to make this possible. As a result, clients are blown away by the care we provide.
When you're a nonprofit that receives a donated product, sometimes you don't receive the same level of service that would normally be included with it. That's not the case with DaySmart Vet. They've never treated us differently than any of their other customers; they're always available and understanding of our needs.
Q: How has the pandemic impacted the GAAP, especially clinic operations?
A: We're actually seeing more clients than before the pandemic. Not only new ones, but old clients who are more proactive with their animals' healthcare. That's because people have been spending more time with their pets and therefore building stronger connections with them. For background, in Chile there's a huge issue with roaming animals; people previously tended to keep very loose ownership over pets. That dynamic still exists, but people are closer to their pets now, so the owners started taking better care of their health.
Q: Tell us more about your project in Guatemala.
A: This was another project handed down to us from VWB. Once per year, we would visit this small Mayan community that experienced issues with canine attacks and rabies to run a vaccination campaign. It wasn't great to parachute in once per year, but there's no other vets or animal care providers in the area, so the people there were in a pretty vulnerable situation. When the GAAP took over the project, we wanted to figure out how to establish more regular access to care. Our solution was to build a training course in partnership with Dogs Trust Worldwide in England to teach a person in the community how to be a para-veterinarian.
We would not be able to do this project without DaySmart Vet. When the para-vet responds to a call, he takes the animal's full history and makes a medical record for them in DaySmart Vet. The platform then takes him through how to conduct a medical exam, with questions for the owner. Our team then sees those answers and, together with the technical information from the para-vet, makes a diagnosis. We then guide him through how to administer care from there. There are strict guidelines for what his limits are. For example, he can't do surgery or make a diagnosis, but he can do a host of day-to-day procedures, vaccinations and even emergency euthanasia under our guidance—or he refers owners to our partner clinic for any care required that is outside of his training. We're now training a second para-vet so that we can expand our reach into more rural areas.
To learn more about how DaySmart Vet can support your practice, contact us here. If you'd like to donate to the GAAP to support their care efforts, you can do so through their website.