Customer Spotlight: Ark Veterinary Services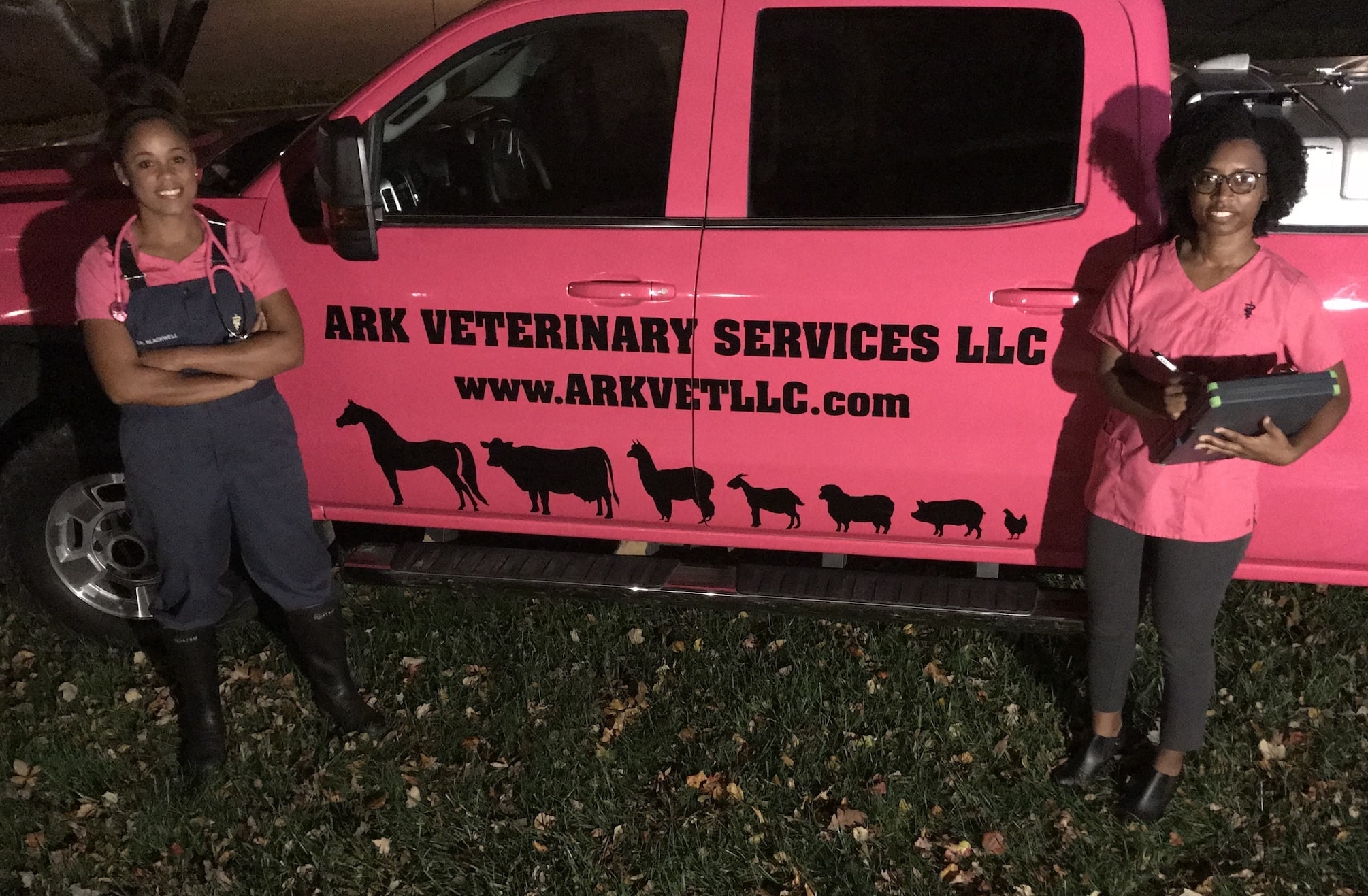 Today, we're proud to share the story of Ark Veterinary Services LLC (AVS). AVS was founded in 2016 by Dr. Sarah Blackwell, native of Matthews, North Carolina, and Lauren Cathey, native of Charlotte, North Carolina.
The mobile practice serves farmers in rural areas of North Carolina and South Carolina that did not previously have access to veterinarian services. The United States Department of Agriculture (USDA) identified the counties that AVS serves as having over 126,000 livestock but no full time large animal veterinarian. With Dr. Blackwell's passion for large animal medicine and surgery, combined with Ms. Cathey's B.S. in Business Administration and ten years of experience as a veterinarian receptionist, their family ties lead them to these underserved communities with the goal of helping people and animals.
"I knew that my business would require that I travel to very remote locations," said Dr. Blackwell. "I knew that other veterinary programs that I had used during veterinary school and internships were not going to work for my mobile business. I knew I wanted to be as paperless as possible, since my office is a truck and limited on space. My mentor recommended DaySmart Vet."
"I chose DaySmart Vet because of its mobility," added Dr. Blackwell. "It travels with my clinic and is easily accessed on every device! I have never been without DaySmart Vet. I love the cloud-based aspect. As a single doctor practice with part-time staff, DaySmart Vet makes it easy for me to focus on the medicine while it sends reminders, confirmations, and easily populates official documents. It saves me so much time. DaySmart Vet's integration with my supplier makes ordering and inventory stress-free. Lastly, I know that if I have any problems, tech support will resolve it accurately and efficiently. It's great to have a system where issues are fixed in real time. DaySmart Vet has everything I could want for my business plus more. I am more than satisfied and am staying with DaySmart Vet for the long run."

To learn more about how DaySmart Vet can support your practice, contact us here.