What Salon Owners Need to Know When Evaluating Booking and Management Software
The salon industry is constantly changing — styles, tools, and trends are always in transition and your business has to keep up in order to drive appointments from your loyal and future customers.
However, the time you spend on manual administrative tasks or using software that doesn't quite fit your needs may be taking you away from business priorities and providing the best possible services for your clients.
It's time to invest in salon management software that enables you to modernize your operations, connect with clients, and grow your salon business.
We've created this buyer's guide to assist you in your search for better software. This includes a look at:
Common barriers to switching software and how to overcome them
Reasons you should consider switching to a new software provider
How to prepare for conversions with potential salon software providers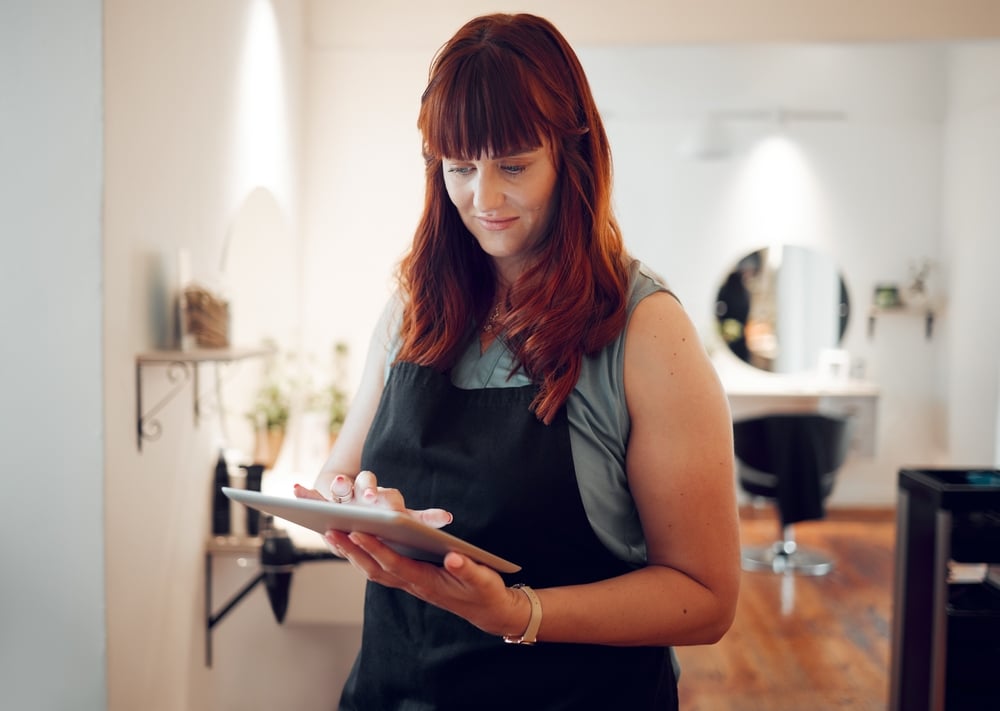 Common Barriers to Avoiding the Switch to a New Salon Software
Choosing a new software for your salon feels a bit overwhelming at first. But it's important to recognize that there are parts of your operation that need to run more efficiently and you need the right tools to make it happen.
Let's review the most common barriers that could prevent you from researching the optimal salon management software for your business.
Transition and downtime
The concern: You've been using paper and pen or your current software for some time and learning how to use a new platform will take some time and adjustment.
The opportunity: The right salon software provider makes it easy for your transition with minimal downtime. They have resources and staff dedicated to onboarding, training, online tools, and customer support.
Pushback from employees
The concern: Employees already know the current software and may be resistant to changing what they're used to.
The opportunity: Adopting a new, cloud-based software system will enable your staff to save time with automated processes, streamline client scheduling and communication, and access every feature — no matter where they are — via their laptop, phone, or tablet.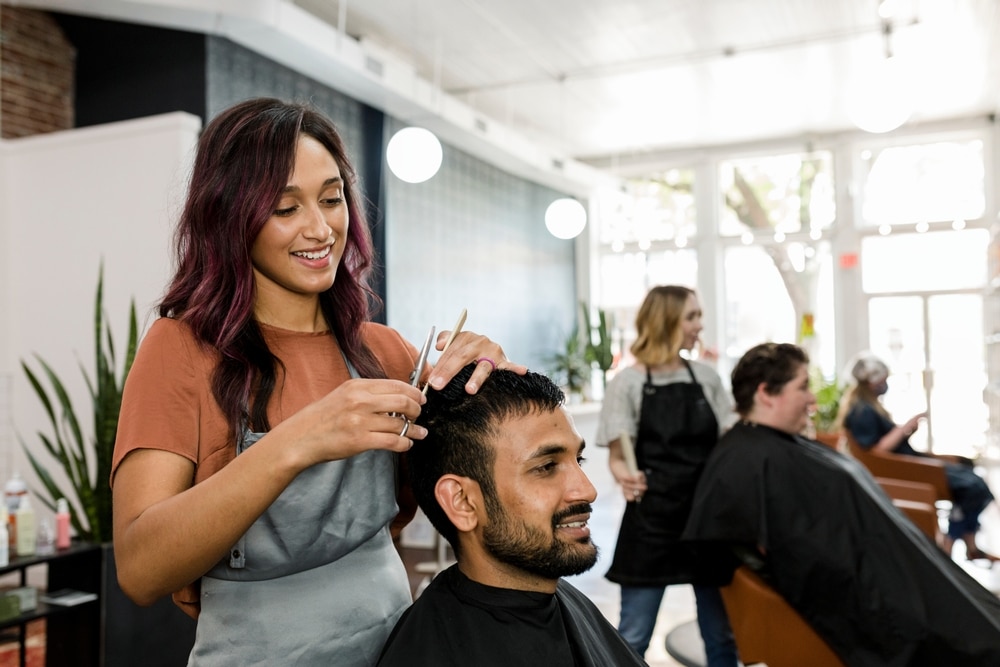 Data migration
The concern: Your salon has a huge database of customer contact information, sales data, and employee history that needs to be transferred to a new software system.
The opportunity: Many software platforms build data migration into their customer onboarding timeline, and have staff available to help salons set up their new system while migrating data from the previous platform.
Lack of features and security
The concern: Finding a salon booking and management software solution that meets your current priorities as well as top security features feels like a daunting task.
The opportunity: Today's cloud-based salon platforms are built based on your industry's business needs. Software companies work daily to make their features even better to help you streamline your salon operations and make sure your business has the right security parameters to protect you and your customers.
Finding a cost-effective solution
The concern: A new software platform may be more expensive than your current system. You're not sure it will fit in your budget.
The opportunity: Booking and management software is a solid investment for your salon. Its communication, sales, booking, reporting, and marketing features will save you time and allow you to run more efficiently, offer a better customer experience, and increase profits for your salon.
Why You Should Research New Salon Booking and Management Options
Don't let the doubts outweigh the benefits that come with adopting a new software platform for your salon. Once you realize the opportunities in store, you'll be focused on finding the right solution that fits your needs.
Keep these reasons in mind as well:
Your salon business could be managed more efficiently
You'll save time and money
You'll have access to current and enhanced features designed for your industry
Your business growth can be accelerated
You can provide your staff and clients with a positive, memorable experience
How to Prepare for Your Conversations with Salon Software Representatives
As you begin your search for new booking and management software, your journey will include meetings with representatives of the software companies you're evaluating.
It's important to keep a list of questions on hand so you can have all of the information you need to decide which platform is the right choice for your business and your particular needs. We've compiled a list of questions to get you started in the research process.
Questions to Ask When Meeting with Salon Software Providers
Can you share your typical transition timeline?

Do you anticipate anything different for us?
Should we expect any delays?
How will you support the transition?

What does your pricing structure look like?

Are there hidden fees?
How can you save my practice money?

What is the data transfer process like?

Will we lose access to key information?
Have you ever experienced issues during data transfer?

How would this transition impact our clients?

What disruptions should we anticipate?
How do you support simple salon appointment booking for clients?

What kind of training would you provide for us to learn your software?

What kind of support do you offer?
Will we have points of contact we can reach directly for help?

What successes or challenges have you seen with other practices?

Do you have case studies to share?
Do you have references we can contact?
Based on the Information You Receive, Ask Yourself These Questions
How will the logistics of a transition impact my salon? My clients and employees?
Will I be well-supported by this provider during the transition and beyond?
Will this software scale with my salon as it grows?
How will my team benefit from a transition?
Is it financially feasible and/or beneficial to switch?
Does it make sense for my salon to make a transition at this time?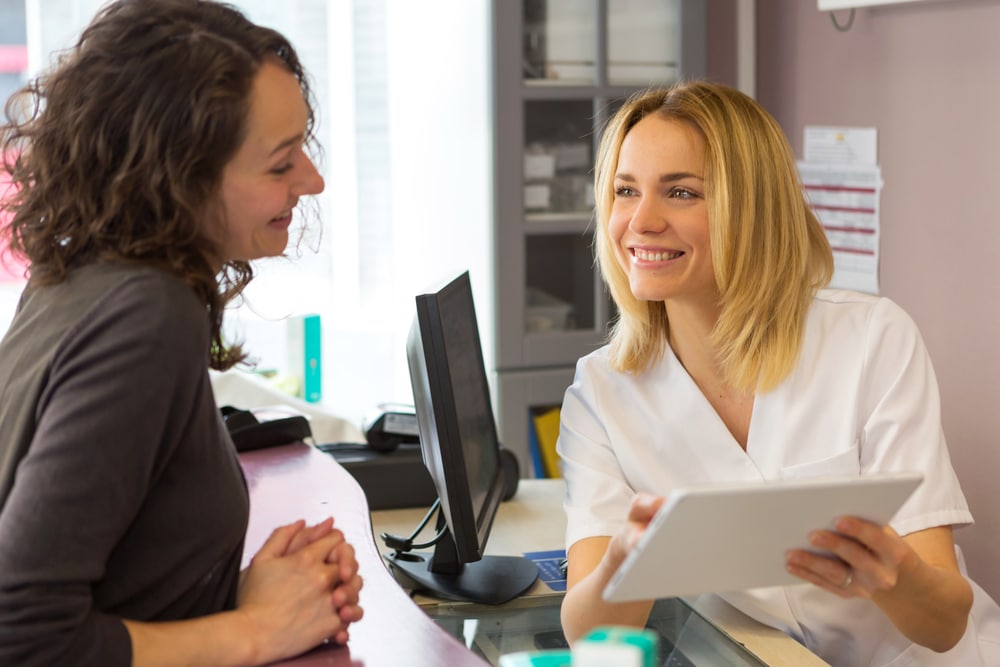 Top Features to Look for in Salon Booking and Management Software
When investing in a new platform for your salon, you'll want to examine the features offered by each company. Pay particular attention to how comprehensive the features are and if they'll be robust enough to carry your salon through the rest of the year and beyond.
As you're researching and meeting with software companies, make these features a priority for your salon business:
Easy-to-use salon appointment booking and scheduling tools
Automated appointment confirmations and reminders
Simple check-in and out
Quick access to client profiles
Pain-free inventory management
Versatile accessibility from a computer, tablet, or mobile device
Seamless online and in-person payment acceptance
Available integrations for functions like accounting
One-way and two-way texting for enhanced communication
Custom reporting for tracking trends and growth of your business
Seize Your Day
DaySmart Salon is an all-in-one scheduling and business management solution designed to streamline daily tasks, elevate your customer experience, and sustain operations while giving you and your staff instant access to your business from anywhere.
Book a free demo of DaySmart Salon as you research software options to find out how our features can be the right fit for your business.