Mobile

Apps

Manage your salon on-the-go from wherever you happen to be. Schedule appointments, run reports, and set up marketing campaigns right from your fingertips.
Manage Business From
Your Mobile Device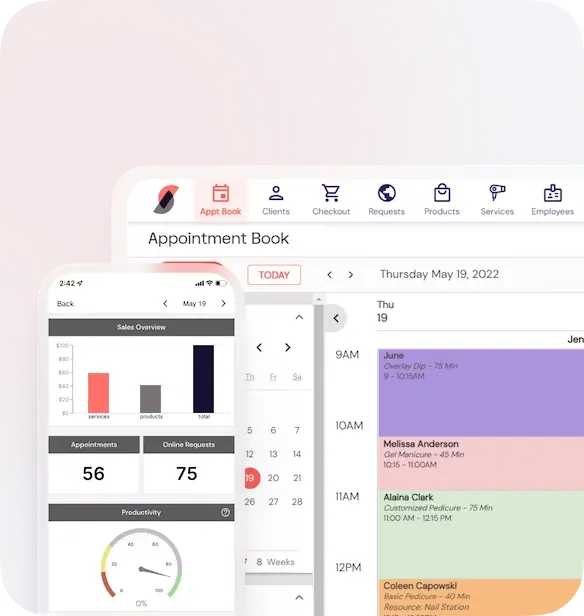 Choose Your Device
Convenient mobile access is available with iPad, iPhone, and Android, or simply log in through the web. Take advantage of modern technology that engages staff, automates communication, and efficiently manages appointment scheduling.
Book Appointments from Anywhere
Book appointments anywhere at any time with 24/7 access. You can view, add, or edit appointments from wherever you are, right from your mobile device.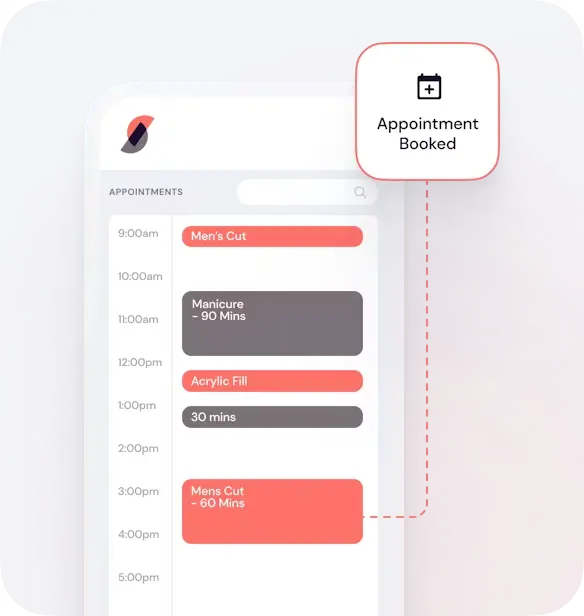 Remote Business Management
Manage your business on the go and access over 25 business reports, appointment books, payroll totals, marketing, text messaging, and other essential features that keep your business moving. Run your business on any device, anywhere, anytime!
Learn more about what DaySmart Salon can do for you.
Expand Your Business

with DaySmart Salon

Try free for 14-days. No credit card required!