Sudden Surge for Virtual Hairstylist Tech & Digital Hair Consultants
Suddenly the beauty industry is faced with redefining an ageless profession and introducing a virtual hairstylist option to the industry. Cutting and styling hair has historically been a very hands-on field. A monthly appointment at the salon is a staple for most women and many men, creating a grooming tradition that is now a ubiquitous part of modern life. For many, a hair cut or color isn't just a luxury, it's a necessity to look and feel beautiful and confident.
While the one-on-one nature of dyeing, chemically treating, cutting, and styling hair significantly contributes to optimal results, it's not exactly compatible with the phenomenon of social distancing. This new way of living life has been dictated by the spread of COVID-19, the disease caused by the novel coronavirus. As a precaution, both state and local governments have highly suggested or legally mandated that citizens stay at home as much as possible and non-essential businesses close their doors. Luckily, in many cases, technology can hold the key to ensuring ongoing operations – and client satisfaction.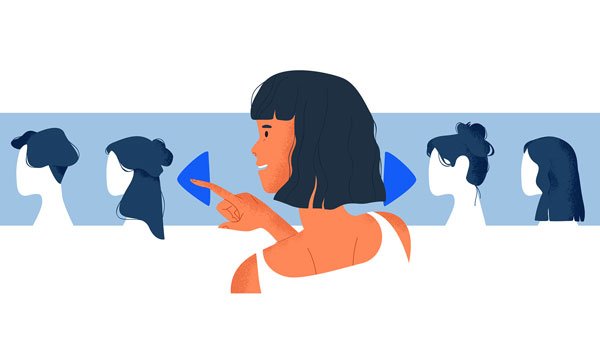 The State of Styling
Effectively cutting, coloring, and styling hair means meeting clients face to face. The process is intimate in a way; stylists wash hair, comb hair, cut hair, color hair, dye hair, and style hair while standing just inches away from clients. Unfortunately, best social distancing practices require staying at least six feet away from others outside of the same household. Hairstyling violates this concept by nature, leading to a mandatory shutdown in many different states.
Despite the government rulings that have deemed hairstyling as non-essential, to many regular salon and barbershop clients, stylist access is anything but. Those with routine needs, like color maintenance or the upkeep associated with a short style, are now effectively out in the cold, unable to maintain an important part of appearance. However, technology is now making it a little easier. By harnessing an ever-increasing range of technological tools, virtual hairstylists are able keep in contact with clients, even when standing together, side by side, is no longer a possibility.
Emerging Digital Trends
The world of digital technology is dominating the isolation age, keeping friends and family members connected, regardless of residence. Virtual happy hours, conferences, and even family dinners are the new norm, ensuring people can maintain connections in a trying time.
Many professional services are transitioning to digital methodologies, too. Doctors offices are now providing digital visits, companies have transitioned to comprehensive working from home plans, and real estate agents offer virtual walkthroughs of apartments and houses on the market.
Hairstyling may not seem like a logical job to take to the web as service is almost exclusively available via in-person access. However, as many savvy stylists are now learning, it's possible to maintain a connection with clients, even when physically styling their hair isn't an option. These digital tools and trends – and the skyrocketing demand for such avenues of contact – can keep stylists engaged with clients and the industry itself while waiting for social distancing policies to be lifted.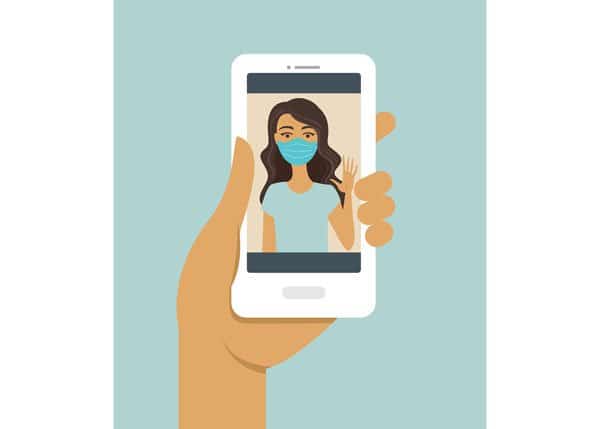 Digital Communication
Digital communication has been the name of the game across countless industries, especially as non-essential companies were forced to find a remote workaround or close their doors. For the now virtual hairstylist are using digital communication tools, like Zoom meetings or basic phone calls but these fray the level of professionalism and break the connection with existing client details. Salon Business management software has taken this call to provide a virtual hairstylist option for consultations. For those who have a standing salon appointment, watching colors fade, grays start to show, or styles grow out can be very distressing, but speaking with a stylist can ease the burden while in limbo.
A proficient stylist can assess a situation, make recommendations, and offer advice to those waiting for a next appointment. This may extend to things like deep conditioning treatment products to semi-permanent dyes that can temporarily remedy roots without a salon visit. With digital communication, stylists and clients can continue to foster relationships, even when doing so from afar. The demand for this kind of service has surged, resulting in a new frontier for those in the industry.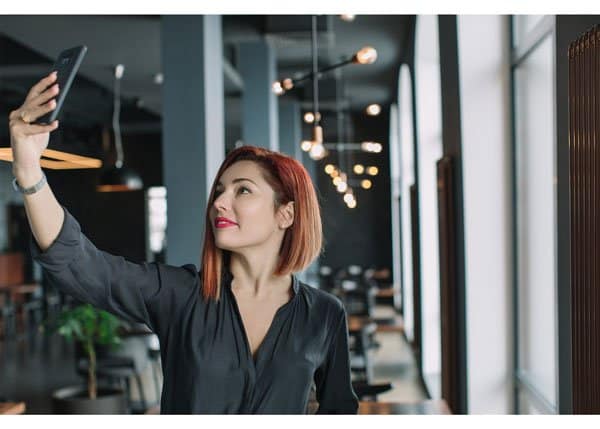 Digital Consultations
Not everyone who requires styling assistance has a regular stylist to turn to. And, when the whole world effectively shuts down in response to a pandemic, a walk-in appointment isn't exactly possible.
To meet this need, some stylists are now offering virtual consultations for new clients, using web-based tools like video conferencing software to offer guidance. Some may do this for free in exchange for scheduling a future appointment, while others may charge a nominal fee to provide virtual support for those in need. Many consultations are held through video and involve a visual assessment. Others may take advantage of the wealth of online tools that allow users to try on different hair colors, styles, and cuts while searching for the right fit. Stylists using this method may make professional product suggestions for when in-person contact can resume, or suggest at-home alternatives for instant results. Stylists may even walk clients through things like styling and dyeing processes virtually, from afar.
Digital Training
Being out of work and feeling unproductive can be very frustrating, but digital resources are helping to change this, keeping stylists engaged within the industry.
Professional bodies as well as stylists with large followings or special training have started to support one another with things like education, webinars, and other resources. This can include refresher training for on-the-job tasks, like matching color, reviews of new products that may help clients see the results they desire, or training on virtual tools stylists can employ. Some participants are sharing virtual consultation strategies, while others are expanding approved cosmetology continuing education offerings. With so many new hurdles to overcome, the styling industry is rallying together to make resources and opportunities available, even when physically styling hair is not possible.
The reverberations of social distancing and the closure of non-essential businesses are expansive indeed. As the crisis continues to take hold of countries around the world, the future is quite uncertain, especially for jobs that require one-on-one contact. With the opportunities for virtual hairstylist as well as training opportunities, stylists are taking advantage of evolving industry needs to continue to serve clients, one virtual appointment at a time.
Consult With Your Clients Via Video Chat!
Current versions of Daysmart Salon now include a free tele-consultation service which allows you to provide consultations and become a virtual hairstylist with clients via video chat. Stay in touch with clients, provide lessons for at-home care, or develop new revenue streams!
Already a Daysmart Salon Customer and looking to set up your own Tele-Consultations with your clients? Our support team has written step by step guides that show you how to set up these appointments with your service and how to get your clients familiar with the new tele-consultation process.
For Cloud users check out the Tele-Consultation set up support page article. If you are a winform/desktop user follow this article for the steps for set up