How Much Do Hairstylists Earn & Opportunities To Make More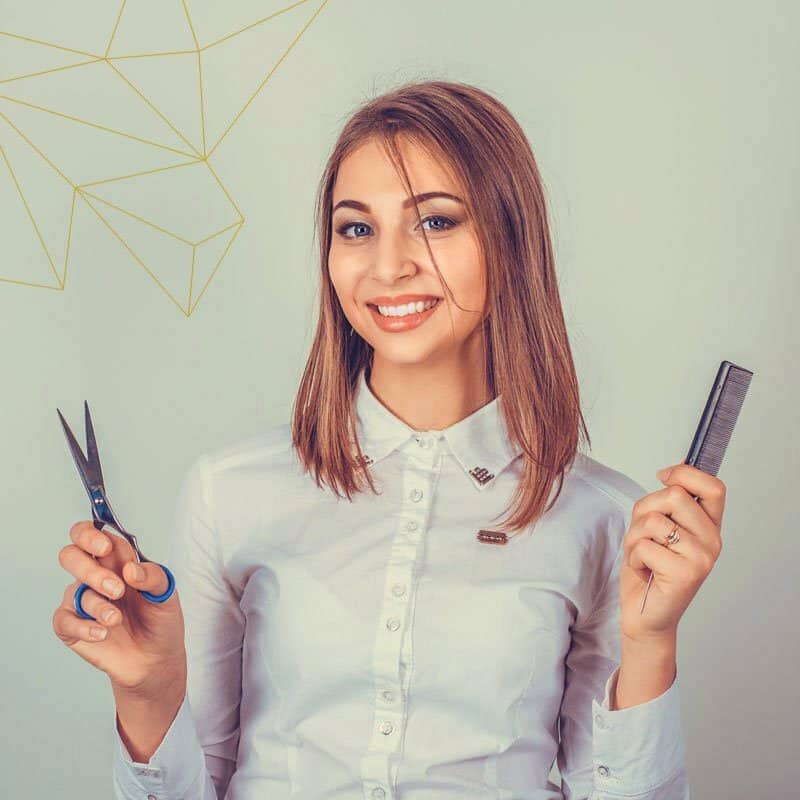 The salon industry is worth an estimated $40 billion.
You might want to get a piece of that life, but it's not all cut and dry. Competition is fierce and not everyone can make it in the business.
So how much is a hair stylist salary? Are there any exciting career prospects? We've answered all those questions and more below.
Read on to see what we found.
How Do I Become a Hairstylist?
Becoming a hairstylist has a number of prerequisites. Firstly you are going to need a high school diploma. Once you've achieved this you will need to take a training course at your local, state-approved beauty school or community college, which you can expect to last between six months and two years.
The final step in becoming a certified hairstylist is to obtain your cosmetology license. To obtain this you should contact your state licensing board for information on where and how you can obtain this.
Once you have completed all of these requirements you are free to begin your promising new career as a hairstylist.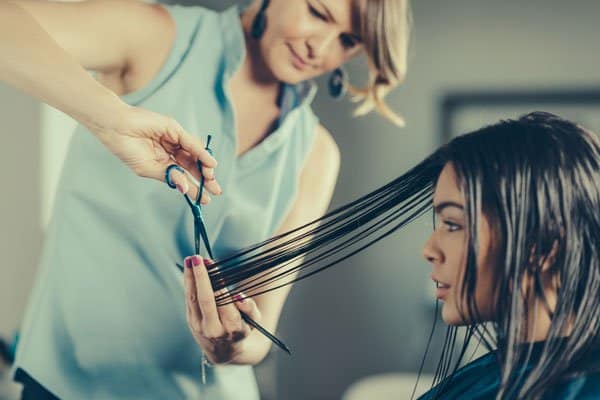 Hair Stylist Salary
A newly certified, entry-level hair stylist salary is on average $25,000 to $30,000 per year. This works out at just under $10.00 per hour
It's important to note that this does not include tips or other benefits such as bonuses or overtime (if applicable).
The most popular employer of hairstylists is Great Clips. Typical pay for this salon ranges between $22,000 and $33,000 depending on experience. Again, this does not include tips or other benefits.
Consider Opening Your Own Salon
So you're already giving your clients the best styles out there while working for someone else. You're up to date on the latest beauty trends and your loyal customers ask for you every time they come in.
One way you can increase your hair stylist salary is to open your own salon.
There are a few considerations you will need to make before forging out on your own. We've compiled a list for you below.
Is it Financially Viable for Me?
In order to open your own salon, you will need to invest some start-up capital. This will vary depending on where you plan to open your salon, but you can expect to put down approximately $60,000 to cover initial expenses like the building lease, furnishing costs, and equipment.
Consider using a business planning tool to more accurately gauge start-up expenses, or work with a certified accounted for a professional estimate.
Will I Need Additional Licenses?
In short, yes.
While the requirements will vary by the state, or even by the township, you will need additional licenses to open your own studio.
One of the most important is a state cosmetology license. In addition to this, you will need a business operation license along with a certificate of occupancy, building permit, a license to sell permits, and even a fire department permit.
If you are in any doubt be sure to research thoroughly before you open, or consult a professional lawyer.

Will I Need to Hire Staff?
This will depend largely on the size of your client base. In the early stages, you may find that you can manage the flow of clients fairly well. But as word spreads of your budding new outlet, you may want to hire additional hairstylists to meet the growing demand.
Ensure you only hire trained and certified cosmetology professionals to work for you. It may be beneficial to develop a relationship with local beauty schools to ensure qualified candidates are available when you need them.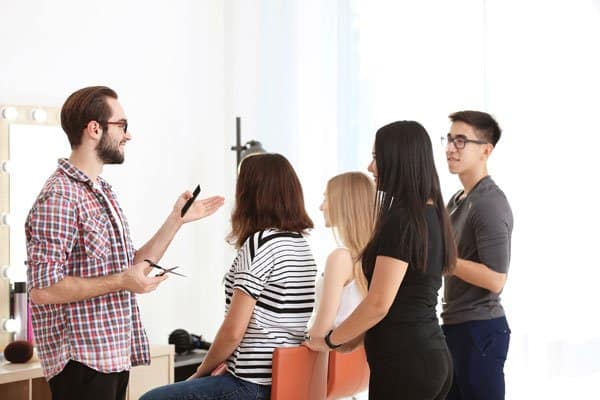 What Other Tools Will I Need?
Aside from your favorite scissors and curlers, you are going to need some more advanced hardware and software if you want to open your own business.
One of the most impactful ways to improve the experience for your guests is to make the process of booking an appointment easier. This can be achieved with a specialized Point of Sale system.
The right POS system will expand the horizons of your business significantly. It will allow your customers to not only pay quickly and efficiently by credit or debit card but also book appointments online or via social media.
Purpose-built salon software will also provide you with text/email reminders of upcoming appointments. The very best software out there will even allow you to employ an effective marketing strategy to grow your client base.
Giving your customers an easy, enjoyable and hassle-free experience is almost as important as giving them a beautiful cut and style.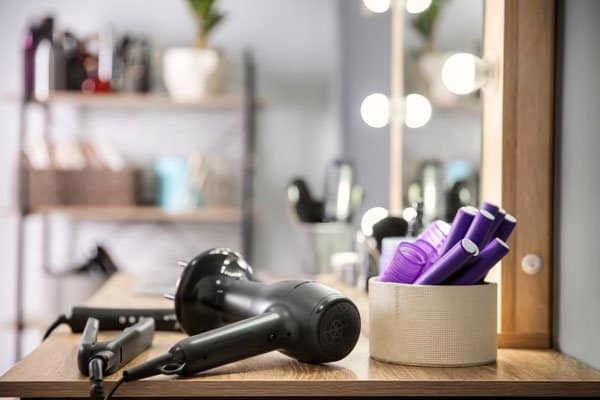 Are There Any Other Exciting Career Options?
If opening your own business isn't right for you then you may want to consider looking into a hair and makeup role in tv or film. This would see you cutting and styling hair for the stars before they step in front of the camera and work their magic.
If this is something that excites you then be sure to actively keep and distribute a portfolio of your best work (with your client's permission, of course). This will give you a library of material to show off on command and will aid you in selling yourself to any prospective employers in the business.
Look into joining a guild such as the Make-Up Artists & Hair Stylists Guild. Their website has more information on how you can become a member.
Keep your ear to the ground and talk to your clients. You never know if one of them might have the connections you need to propel your hair stylist salary and career into the spotlight.
The Final Cut
And there you have it. The answer to the question of how much do hair stylists make wasn't quite as simple as listing a bottom line figure. There are many exciting prospects in the industry that can increase your hair stylist salary significantly.
We wish you luck in your exciting career.
Want to know more about what we have to offer? Check out some of our training videos or take a look at the packages we offer to find out more.