New: Importing Data for Daysmart Salon Cloud
Daysmart Salon is proud to continue improving to better suit your needs – from our tried and true patrons who have grown with us, to our brand new users. We're committed to improving the accessibility of your information.
The newest update to Daysmart Salon Cloud now allows you the option to import clients, products, services, employee information and client formula history.
New users should take note that this feature is extremely helpful when you first get started with Daysmart Salon, as importing any previous data is easier than ever. Whether it is from your previous software system or a simple spreadsheet, you'll be able to pick up right where you left off with your data. We've made it simple to upload your business's information with our unique mapping feature, which automatically organizes your data but still allows you to customize fully before importing.
If you are an administrator, simply pull up the Options screen and expand the Support option. From there, you can be prompted to Import My Data.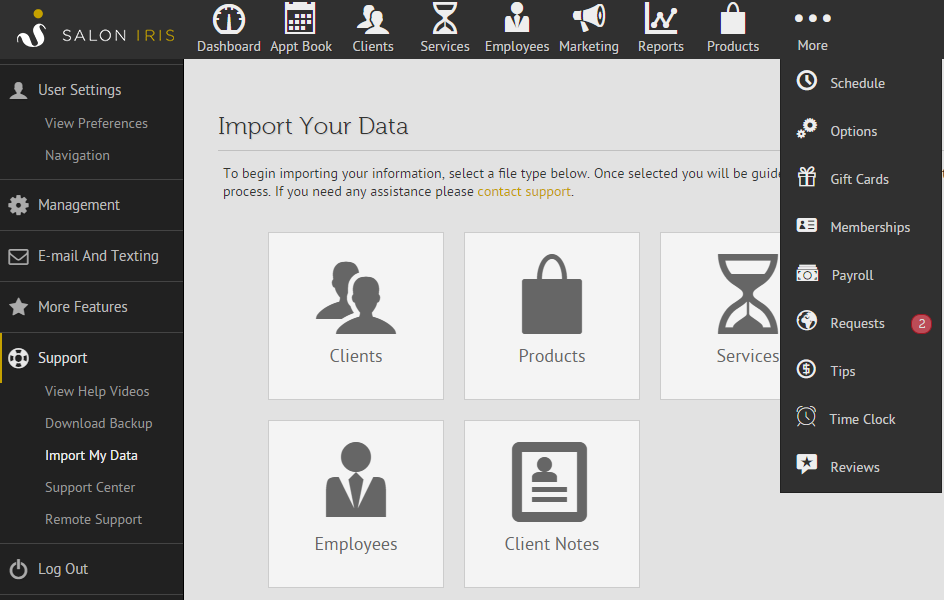 Any duplicates of your information can be updated with your most current information, or you can ignore the new entry.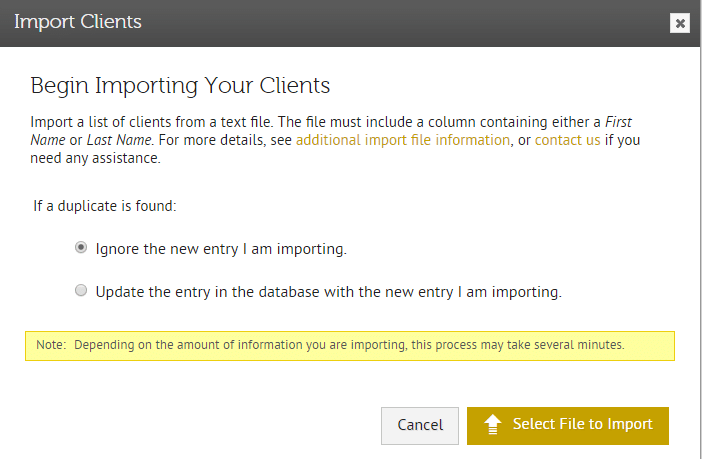 Daysmart Salon will automatically suggest columns for your files, but as mentioned, how you streamline your information is entirely up to you.
As always, if you encounter any questions with this new functionality (or anything at all!) please do not hesitate to reach out to our team: (800) 604-2040.