Famous Hair Stylists Making an Impact on the Beauty Industry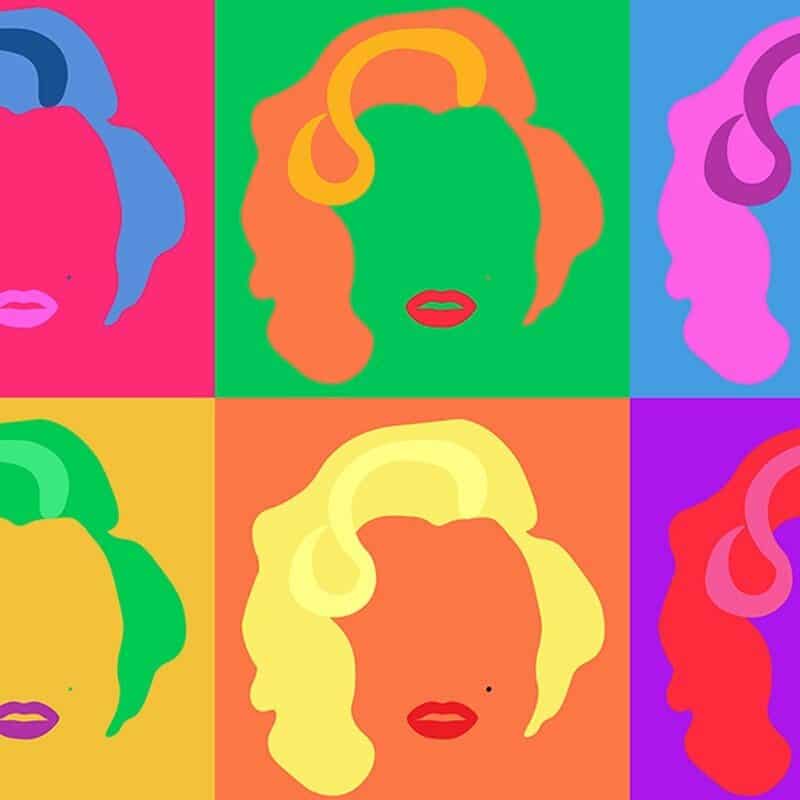 Famous Hair Stylists Making an Impact on the Beauty Industry
Whether you own a salon or simply love trying out new hairstyles, it's important to remember that the trends we love so much are thanks to stylists who changed beauty as we know it.
While many stylists have received praise for their work with celebrities, others have become famous for their innovative ideas and techniques. In this article, we'll pay tribute to famous hair stylists. Read on to learn what makes their work so great.
Iconic Stylists of the Past
Although trends come and go, they often make way for new ideas and revolutions on the way. Many of the styles we love so much today came from these great hairstylists of the past.
Vidal Sassoon
One of the most famous Hollywood hairstylists in the world, Vidal Sassoon started out cutting hair in his London based salon in 1954. He later became well-known for his short and angular haircuts that were iconic of the 1960s, such as the bob and pixie cuts. Women were drawn to these styles because they gave them a sense of freedom that previous haircuts hadn't.
His hair product lines were designed to cater to both celebrities and ordinary people. In fact, his Wash and Go 2-in-1 shampoo and conditioner was the most popular hair care product of the 1980s.
Today, his legacy continues through Sassoon professional hair care products and the Sassoon Academy in London.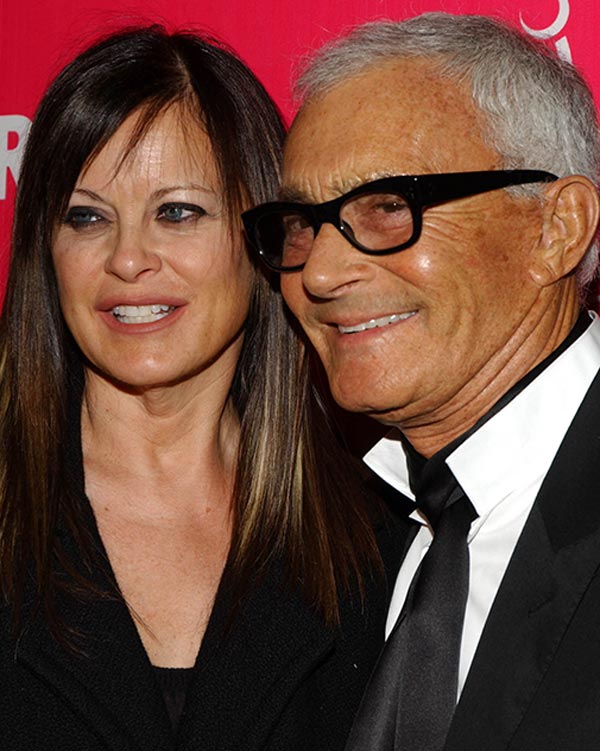 Kenneth Battelle
Working with some of the most famous names in Hollywood, there's no wonder that Kenneth Battelle became as famous as he did. He reached the height of his fame for creating Jackie Kennedy's bouffant, which gave her the appearance of a lengthened face and balanced her cheekbones.
Additionally, he styled actresses such as Lauren Bacall, Audrey Hepburn, and Marilyn Monroe. In fact, he actually rescued Monroe's hair when it was falling out from overbleaching and perms.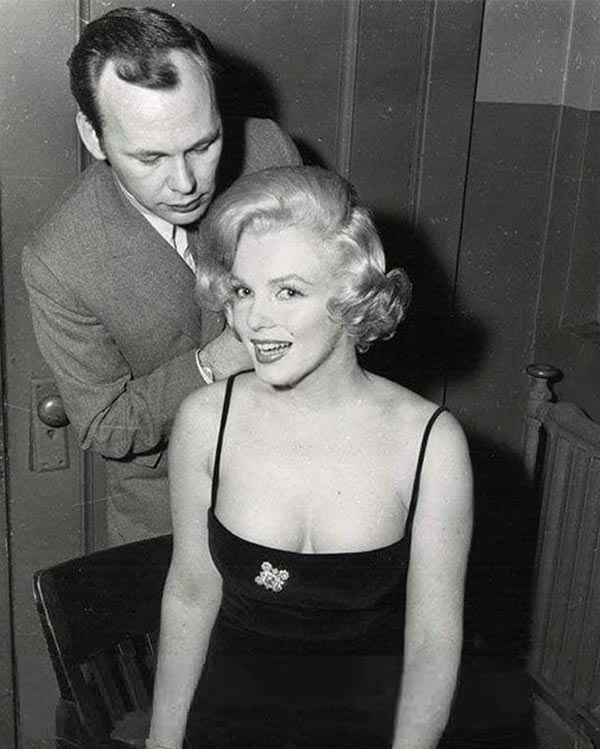 Madam C. J. Walker
'The first black woman millionaire in America' started her business journey developing hair care products for black women. Her own hair loss inspired her to create the "Walker system" of hair care which through self-promotion and a knack for entrepreneurial endeavors she created a black business empire. She sold her products directly to black women and eventually grew her company large enough to employ her own "beauty culturalists" who would hand-sell the products for her.
The "Walker System" was the solution she developed to address her own scalp disorder which led to her losing much of her own hair. This treatment changed the entire black hair care market, it combined a preparation process, lotions and iron combs. Her differentiation specifically called attention to the health of the women who would use her products. A woman who truly made lemonade from the lemons she was given.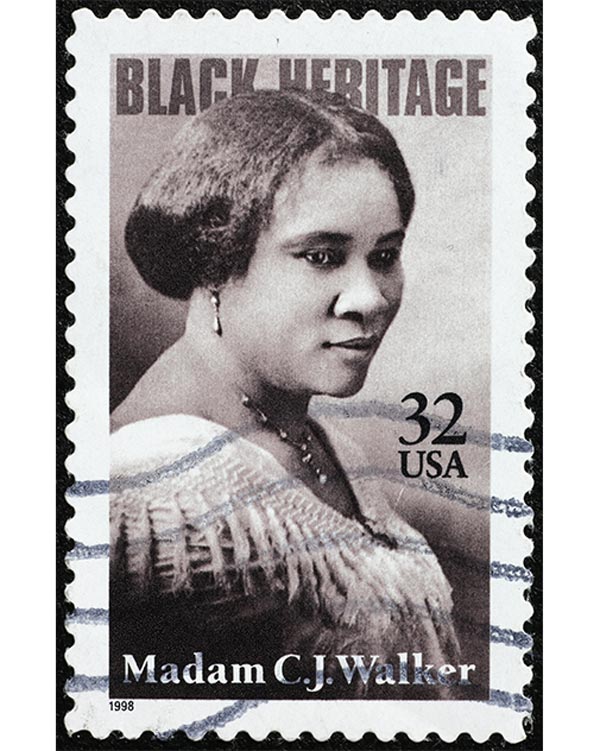 Raymond Bessone
This British hairstylist of the 1930s left a mark on the hair industry with his interesting innovations and ideas. He firmly believed that long hair made women appear older than what they really were and therefore designed short haircuts to help them look younger. He also was one of the first stylists to work with unnatural colors such as pink, orange, and purple.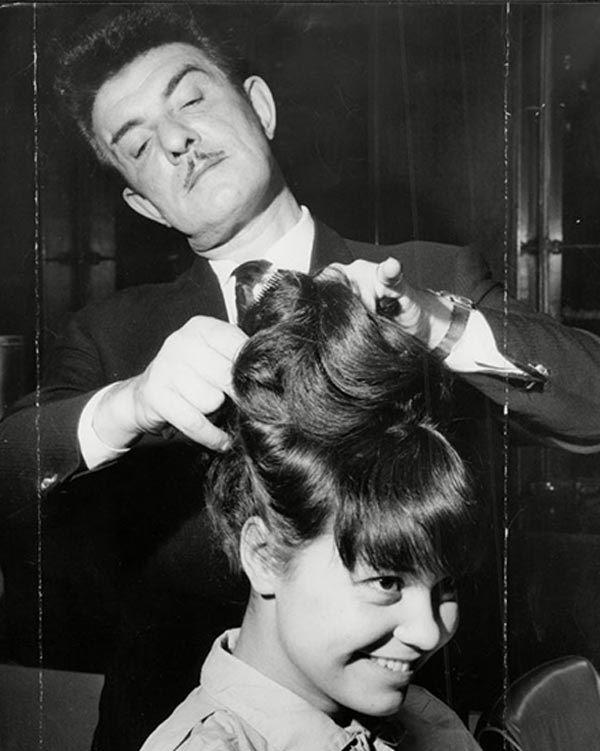 Famous Hair Stylists of Today
Although the stylists of the past have drastically changed the way we style and care for our hair, there's always room for improvement. With new techniques, styles, and products, these stylists are creating hot trends and making their name known in the process.
Jen Atkin
With just a small glance at her client list, there is no wonder why Jen Atkins is one of the most famous female stylists in the world. She has worked with celebrities such as Jennifer Lopez, Bella Hadid, Katy Perry, and the Kardashians. One look that she has popularized is the 'lob' haircut.
In addition to having her own digital magazine and hair care line, Jen has worked along with companies such as Beauty Works, Chloe + Isabel, and Dyson to create some of the highest demanded products in the industry.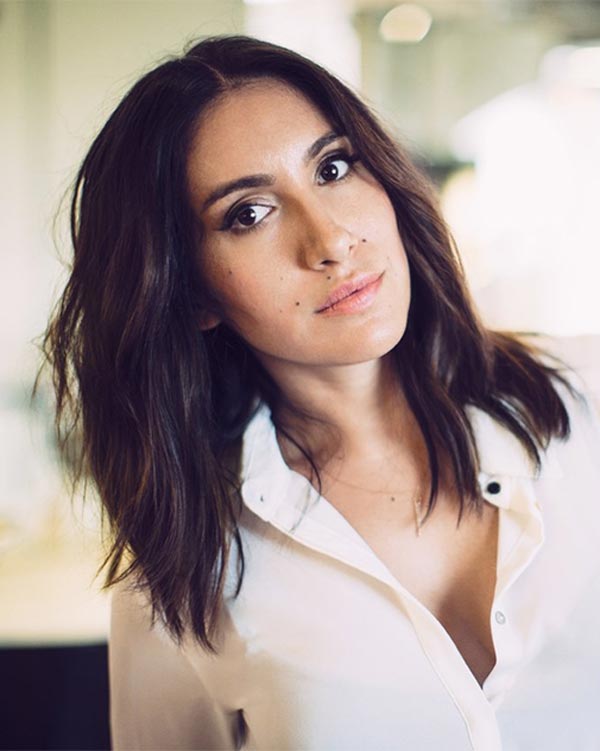 Chris McMillan
When Chris McMillan started working with celebrities in the 1990s, he quickly became famous for his haircut called 'The Rachel' in the TV show "Friends". He has worked with dozens of celebrities since and even writes a column for Allure Magazine.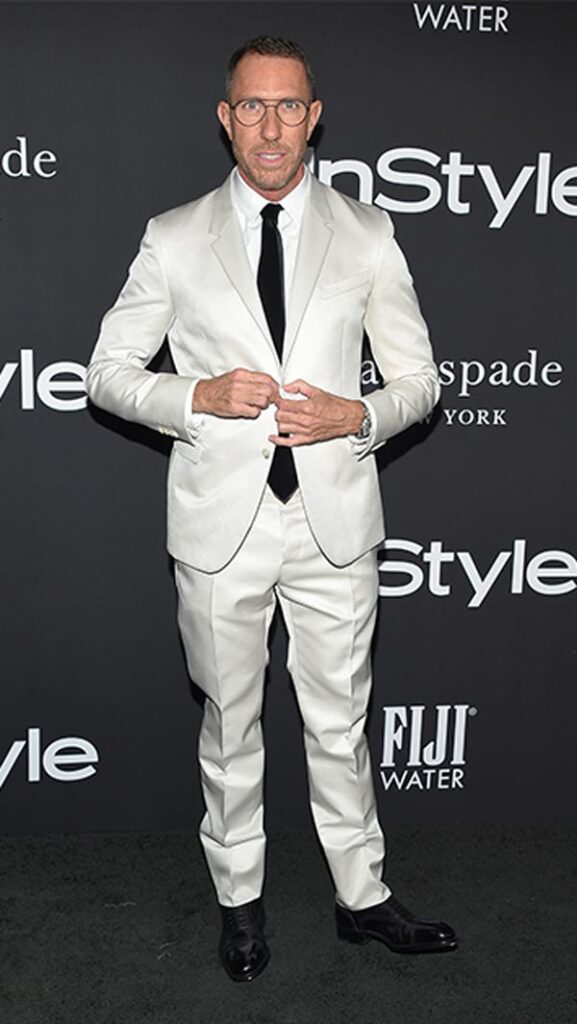 Frédéric Fekkai
When Frédéric Fekkai started out in the 1980s, the popular hair trends were far from effortless. Fekkai decided to take the chic natural beauty that French women are so famous for and use it on women's hairstyles.
Instead of stiff styles that required a lot of hairspray, he went for a soft and easygoing look. Moreover, he avoided bold colors like platinum blond, bright red, or black while adding soft highlights for dimension and volume. Today, he is most known for founding Fekkai, his vegan hair product line.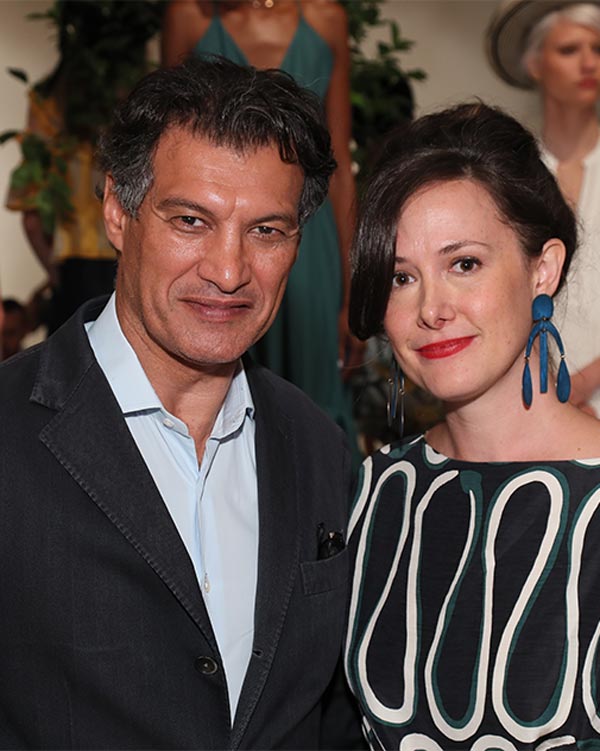 Kim Kimble
Kim Kimble started working at her mother's salon when she was a teen but soon realized that she had a natural talent for styling hair. Combining that talent with her hard work, she built an impressive portfolio while working for celebrities at Vogue, Vanity Fair, and Essence. Kim Kimble went on to star on the show "L.A Hair" for five seasons.
She has since worked with some of the most famous African American women in the world such as Oprah, Beyonce, Zendaya, and Nicki Minaj. Moreover, she has several salons and hair care products that are meant to be affordable even for ordinary folks.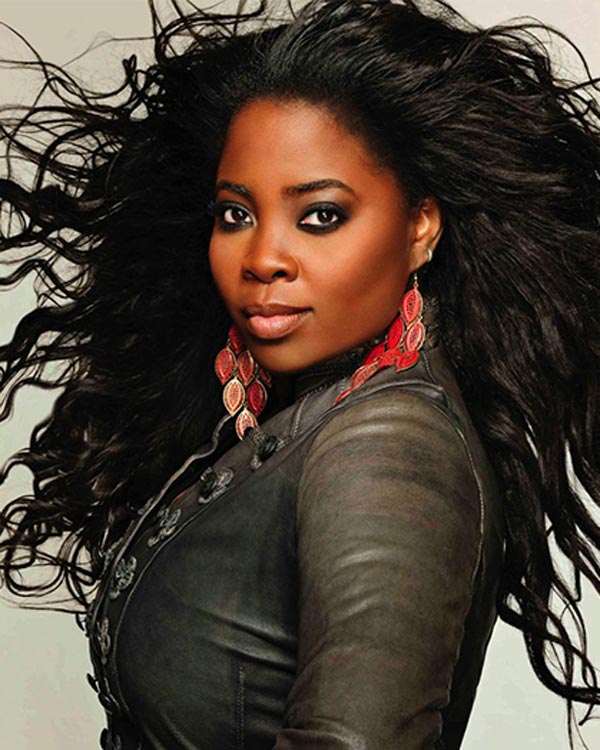 Ted Gibson
If you've seen TLC's "What Not To Wear", you may recognize Ted Gibson, the stylist who gave contestants life-changing makeovers. In addition, he has been featured on dozens of other popular TV shows, including "The Today Show", "Good Morning America" and "Oprah".
When he isn't styling celebrities' hair or appearing on TV shows, he can be found in his salon "Starring", located in Los Angeles. His haircuts are famous for ranging anywhere from $900 to $2000.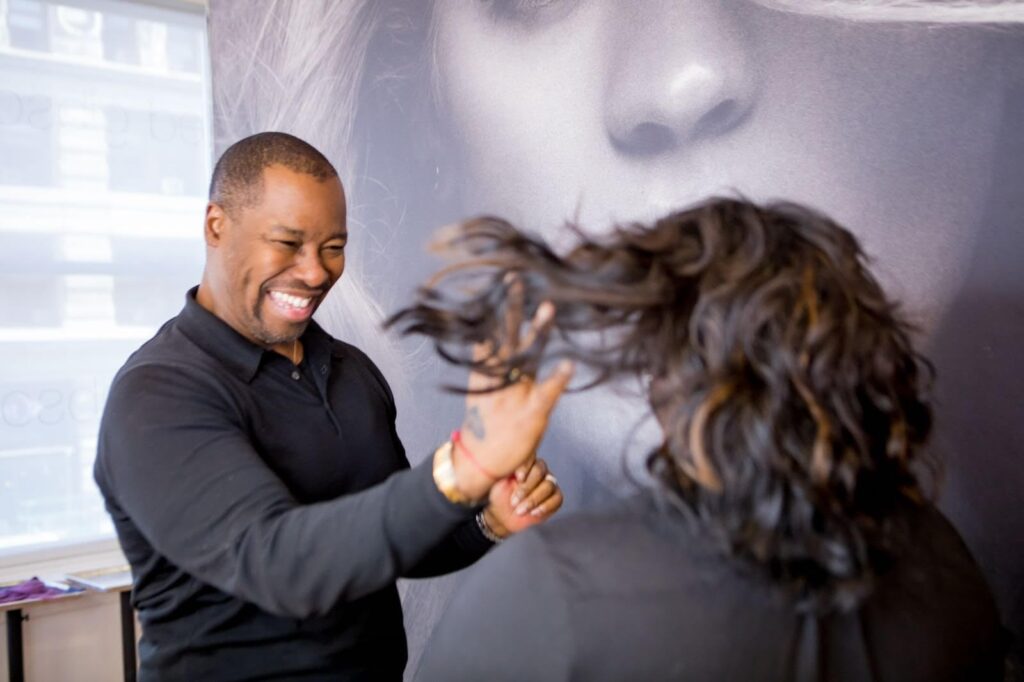 Learning From the Legends
After seeing all that these famous hair stylists have accomplished in their careers, it's no doubt that the work of a single hairstylist can change the way women around the world style and care for their hair. By continuing to improve the famous techniques of past hair care legends, we as hairstylists can create new trends that make our clients feel beautiful.
If you're a hairstylist and are looking for a way to grow your clientele while reducing no-shows, check out our booking software!