Shiny Hair is Trending Check Out The Best Hair Shine Sprays of 2020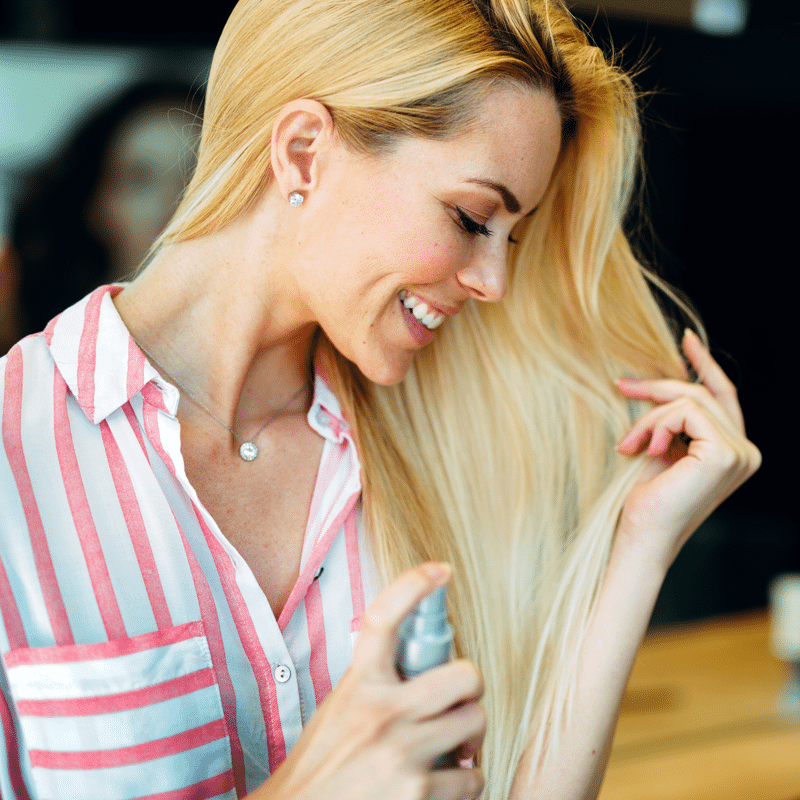 Did you know that 68 percent of women are unhappy with their hair? Seeing as the average woman spends a little over $58,000 (yes, you read that right) on her hair over the course of a lifetime, it's pretty sad that so many of us are unhappy with our tresses. Luckily, the right hair care products really can help make a difference in how one feels about their hair. For example, if you want ultra-shiny hair, then you need the right hair shine spray.
What are the best hair shine spray products of 2020?
Check out this guide to find out.
1. Alterna Haircare Caviar Infinite Color Hold Topcoat Shine Spray
If you're looking for a hairspray that has a wonderfully refreshing smell, delivers on the shine, and adds the perfect amount of height, then Alterna shine spray is the hairspray for you.
What's really special about this hairspray is that it's made with sunproof technology to help protect your hair from the UVB rays.This spray is also ultralight, great for all hair types, and comes with color-fade protection.The current price for a 4.2 fl oz bottle is $32.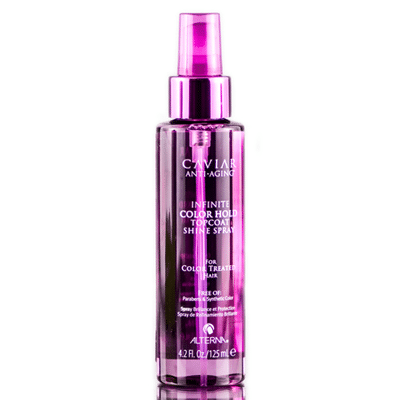 2. Matrix Biolage Smoothing Shine Milk
Matrix Biolage Smoothing Shine Milk comes in at an incredibly fair price- just $16 for an 8.5 fl oz bottle. And, your $16 really goes a long way with this spray. Not only does the Shine Milk make your hair smooth and shiny, but it also offers a light, clean smell.
It's also an amazing detangler and best of all, it's so light that no one will even be able to tell that you have spray in your hair.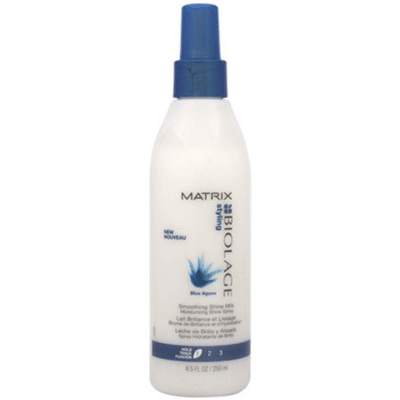 3. Sebastian Trilliant Spray
If you're looking for a hairspray that's great for color-treated hair, Sebastian Trilliant Spray is your answer. In addition to being great for color-treated locks, this spray is also ultra-conditioning, which means it's great for anyone who has frizzy hair too.
This spray also provides heat protection and volume in addition to shine, making it well worth the money.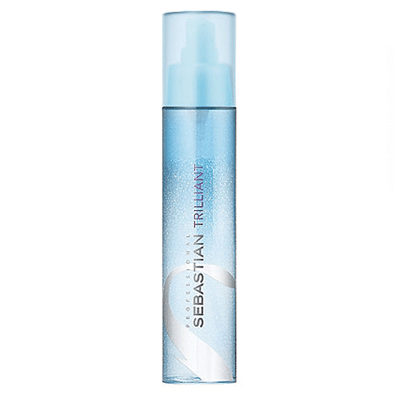 4. Garnier Sleek and Shine Sleek Finish 5 in 1 Serum Spray
Many haircare aficionados are wary about buying drugstore haircare products. However, if there's one drugstore haircare brand you can trust, it's Garnier. Not only does their hairspray give your locks a lustrous shine, but it also helps to eliminate frizz, tame flyaways, and calm down humidity-damaged hair.
Coming in at only $7, this hairspray is a no-brainer for anyone who's on a budget and wants a product that can truly do it all.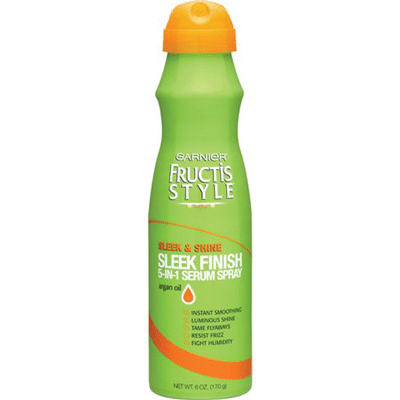 5. Soft Sheen Carson Optimum Oil Therapy Shine Booster
If you're really looking for a hairspray that delivers on the shine and saves you money, then you have to buy the Soft Sheen Carson Optimum Spray.
This spray only costs $4.99, but trust us, once you try it, you'll realize that this a salon-quality spray. People love this spray because in addition to giving the hair some much-needed shine, it also helps the hair appear healthy and soft.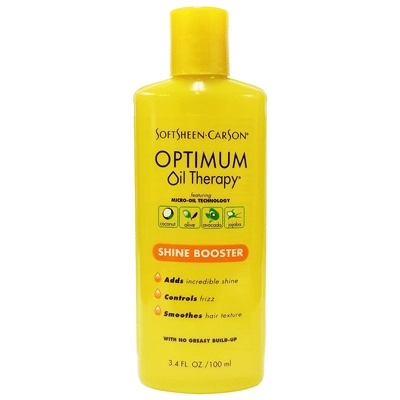 6. Oribe Shine Light Reflecting Spray
If you want a hair shine spray that will turn heads, then this is the product for you. The Oribe Shine Light Reflecting Spray doesn't just make your hair shine, it illuminates it.
This spray is especially great for hair that's color-treated or keratin-treated. Enriched with lemongrass, argan oil, sunflower extract, and other natural ingredients, the Oribe Shine Spray helps to build healthy, strong hair while still providing lots of shine.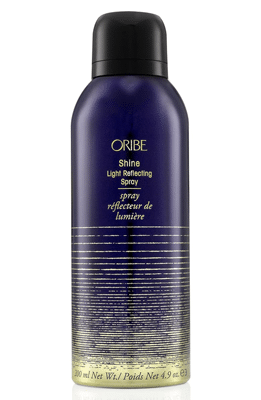 7. Bed Head Masterpiece Shine Hairspray
If there's one hairspray you should have in your bathroom, it's the Bed Head Masterpiece Shine Hairspray. Not only is this hairspray incredibly affordable ($13), it also holds up to professional standards with its amazing smell, strong hold, and luscious shine.
The Bed Head hairspray is excellent for all hair types and it even guards your hair against dryness.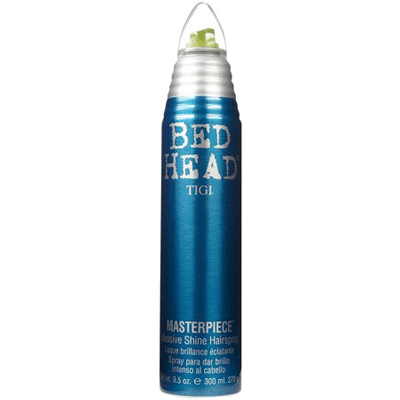 8. Sexy Hair Smooth and Seal
For all the straight-haired girls out there, the Sexy Hair Smooth and Seal spray is about to become your new secret weapon. If you're looking for a spray that helps to lock in that straight, glossy look that only seems achievable in commercials, then this is the spray for you.
This spray is great for those who live in humid environments, as it keeps your hair straight, smooth, and shiny all day long regardless of the weather.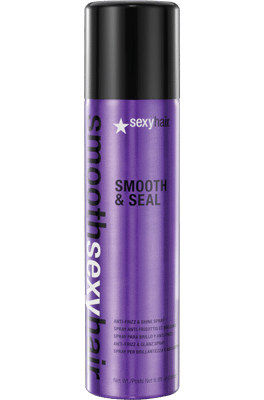 9. AG Hair Smooth Firewall Argan Shine and Flat Iron Spray
For those who like to avoid harmful chemicals in their hairspray, this is the product for you. The AG Hair Smooth Firewall Argan Shine and Flat Iron Spray is free from parabens, gluten, salt, PABA, and DEA.
In addition to providing your hair with a high level of shine, this spray also offers a protective barrier from the heat and helps prevent breakage.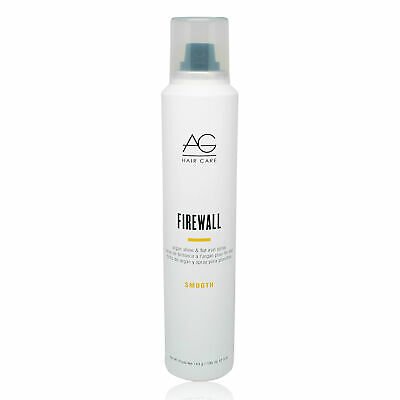 10. The Body Shop Grapeseed Glossing Serum
While this product is technically a serum and not a spray, we had to include it on the list due to the huge punch of shine that it packs. In addition to helping restore shine in your hair, users love this product because it helps prevent damage and it takes away the dry and dull color of hair.
If you have dry hair and haven't yet found the right serum, then you definitely need to try the Body Shop Grapeseed Glossing Serum.
11. Kenra Volume Spray
Last but not least we have the Kenra Volume Spray. While this product is technically labeled as a volumizing spray, it really does wonders when it comes to the shine of your hair.
Plus, this product is wind-resistant for gusts up to 25 miles per hour. And, the hold is so strong that it lasts up to 120 hours, making it a great spray for anyone who performs on stage.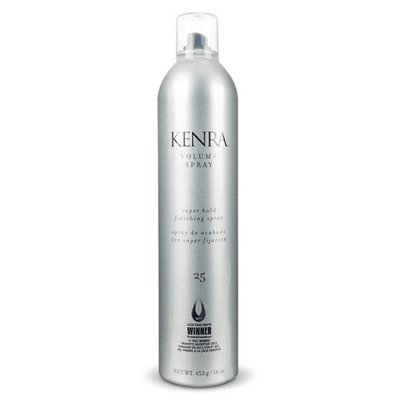 Which Hair Shine Spray Will You Choose?
As you can see, there are a lot of hair shine spray products to choose from. Which of these sprays do you think you'll buy? Let us know in the comments below!
And, be sure to check out this post on the best hairstyles from the '70s that you should try now.