The Pros and Cons of Biosilk Therapy and Silk for Hair Care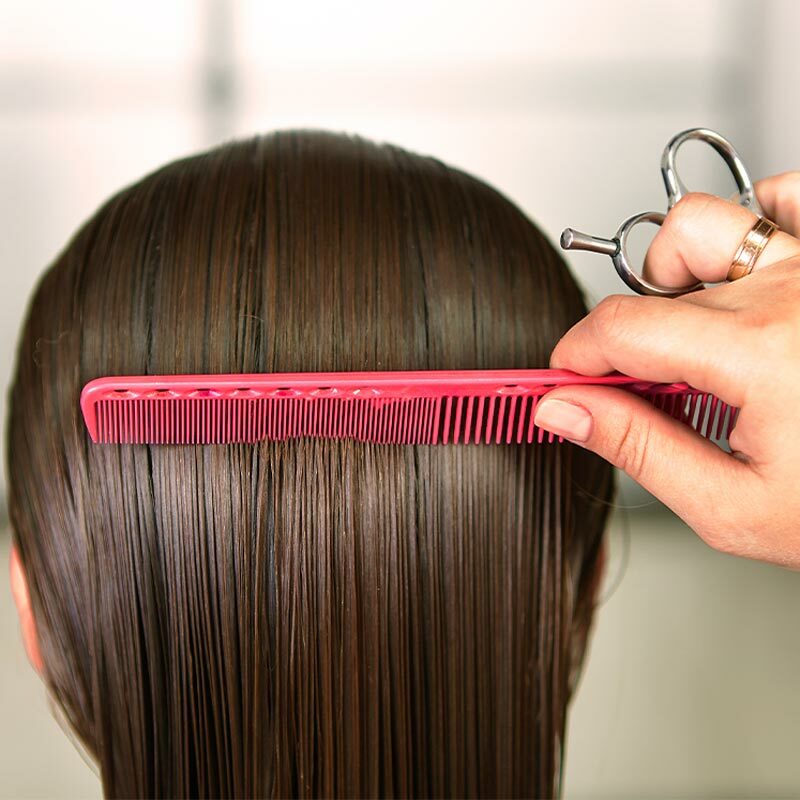 Many of your clients may come into your salon complaining of dry and frizzy hair. No amount of at-home deep conditioners or hair treatments can make their hair luscious and shiny.
Enter BioSilk therapy. Is there anything more luxurious than a silk robe or pillowcase? Imagine applying that soft texture to your hair, transforming it into healthy and silky locks.
BioSilk products have been around since the 1980s as people searched for healthier products for their hair. Hair perms were extremely popular during that time, but the harsh chemicals were damaging to hair. Stylists were looking for a product that could make hair look and feel healthy.
Haircare products that utilize silk in their ingredients can work at improving the natural structure of the hair. If you're interested in offering BioSilk therapy as a service to your client, read on for more information.
The History of BioSilk
Farouk Shami is the owner of Farouk Systems, a hair and skin care product company based out of Houston, Texas. BioSilk is one of the brands under the Farouk Systems umbrella.
Next to steel, silk is one of the toughest fibers out there. Shami searched the benefits of silk proteins and how they could be applied to hair care products. In one silk protein, there are 17 amino acids.
These amino acids help prevent split ends, give the hair shine, and tame frizz. Shami wanted to create a product that addressed these three haircare issues. From that, BioSilk therapy was born.
Natural pure silk hadn't been used as an ingredient in hair care products before. The end result was a leave-in, lightweight reconstructing and replenishing treatment that works to protect, smooth, and repair all types of hair.
The BioSilk therapy serum was the first product in the line and it continued to grow to feature an entire range of products, such as conditioner, shampoo, and a protectant mist. The original product continues to be the best-selling and has won numerous beauty awards.
How Do Silk Proteins Work?
While you may associate silk more with fabrics than something that can be used to treat your hair, silk proteins provide countless benefits. The proteins have to be hydrolyzed in order for your hair to easily absorb it. That means when the silk proteins encounter water, they break down into smaller pieces called amino acids.
Since the amino acids are microscopic and lightweight, they can easily penetrate the hair follicles and strengthen and nourish the hair from the inside out. It doesn't just sit on the surface of your hair follicles. As a result, your hair stays moisturized and free of tangles.
The protective barrier that the silk creates on your hair makes it soft, smooth, and enhances the natural luster. If you color your hair, silk proteins help the color stay vibrant longer.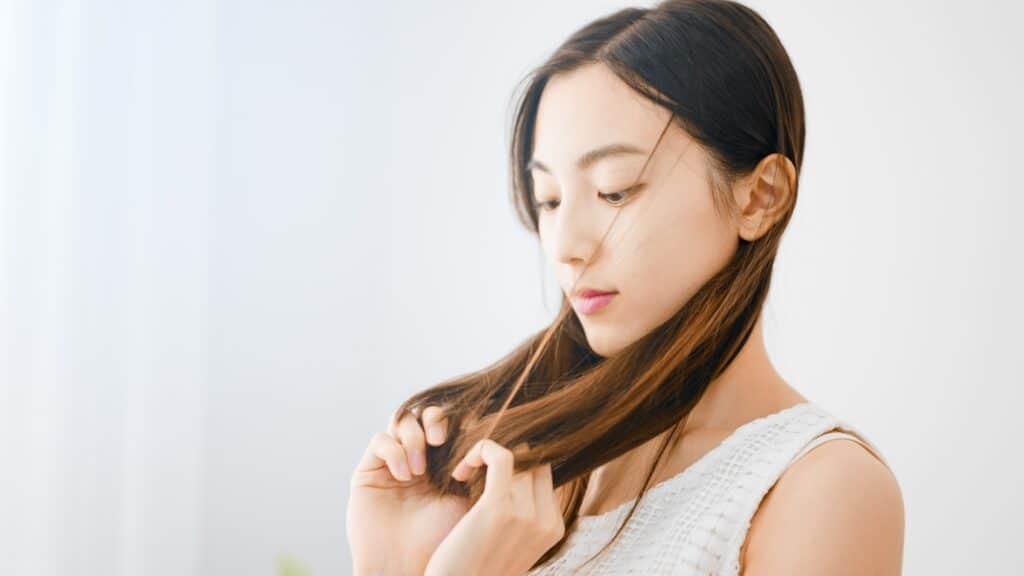 Pros and Cons of BioSilk Therapy
One of the great things about BioSilk products is that they're great for all types of hair, whether you have dry, oily, or normal hair. You will immediately see the results of the product and experience smooth and shiny hair.
Don't worry about having to aggressively brush through tangled hair. BioSilk therapy makes combing through hair a snap. A little goes a long way with this product, so you won't have to use a lot in order to coat the hair.
However, BioSilk is something that needs to be applied often, nearly every time you wash your hair. It provides amazing results, but once the hair is washed, you lose some of the benefits. While you can incorporate BioSilk therapy into your styling routine, you should encourage your clients to buy the products from you so they can still see the same results when they're at home.
Keep in mind if someone has dry hair, they should apply it to the bottom half of their hair, especially the ends. Coating too much product on the scalp can result in greasiness.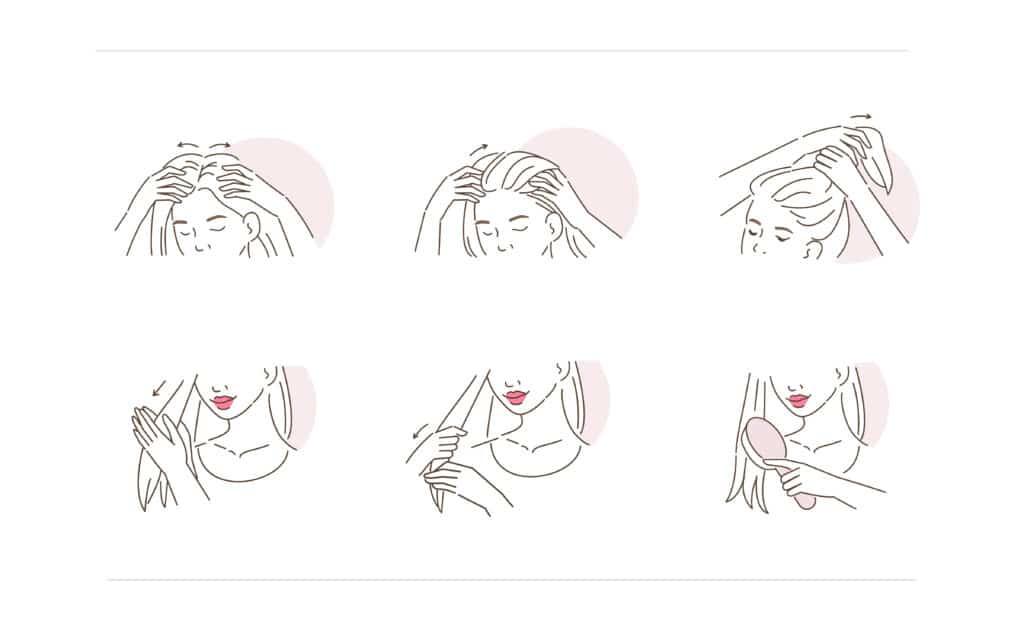 How to Apply BioSilk Therapy to Your Clients
In order to maximize the effect of BioSilk therapy, it is recommended to use BioSilk therapy shampoo, conditioner, original treatment, and the Miracle 17 product.
The shampoo was designed to remove buildup and gently cleanse your hair, resulting in a manageable and fresh finish. The conditioner then restores moisture back to the hair, protecting it from UVB and UVA rays.
Once you have washed your client's hair, apply BioSilk therapy to their still damp strands. If your client doesn't have a lot of hair, you shouldn't need a lot of the product. Even large amounts of hair only require a pea-sized amount of the serum.
Rub it between your hands so they're coated evenly. Starting at the scalp, massage the serum through the hair, all the way to the ends. If there are certain areas that have more frizz, spend more time working the product into that area.
If you need more product, you can always add more, but it is best to start with a small amount. Make sure you shake the bottle before use so the formula is distributed throughout the bottle and you get the best results possible.
After that, apply the Miracle 17 product. It aids in the restoration of moisture and protection against rays from the sun. Where the original BioSilk therapy repairs and revitalizes hair, Miracle 17 steps in to amplify hair and take it to the next level.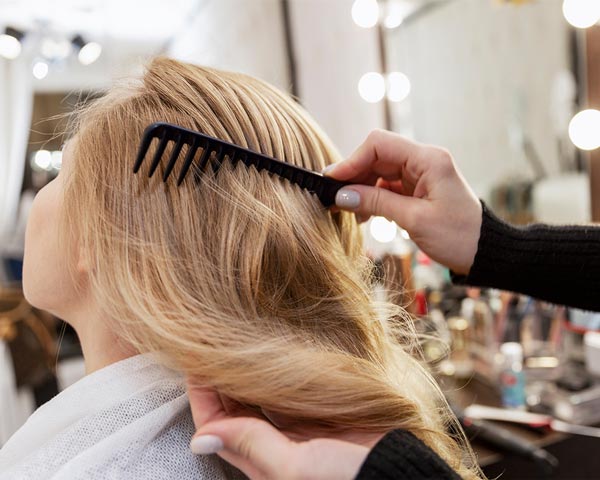 Add BioSilk Therapy to Your Available Services
What is wonderful about BioSilk therapy is it gives your clients immediate results. They can see and feel how the silk proteins work wonders on their hair, imbuing it with moisture and resulting in soft hair. It also gives you, as a salon owner, a great opportunity to sell additional products.
Selling products is a great opportunity to increase the income of your salon. Clients always want to have their fresh hair experience after visiting the salon last for weeks and taking BioSilk therapy products home is a great way to accomplish that.
If you're looking for ways to expand your salon and hit milestones, contact us for a free quote.