17 Hair Salon Ideas You Need in your Marketing Strategy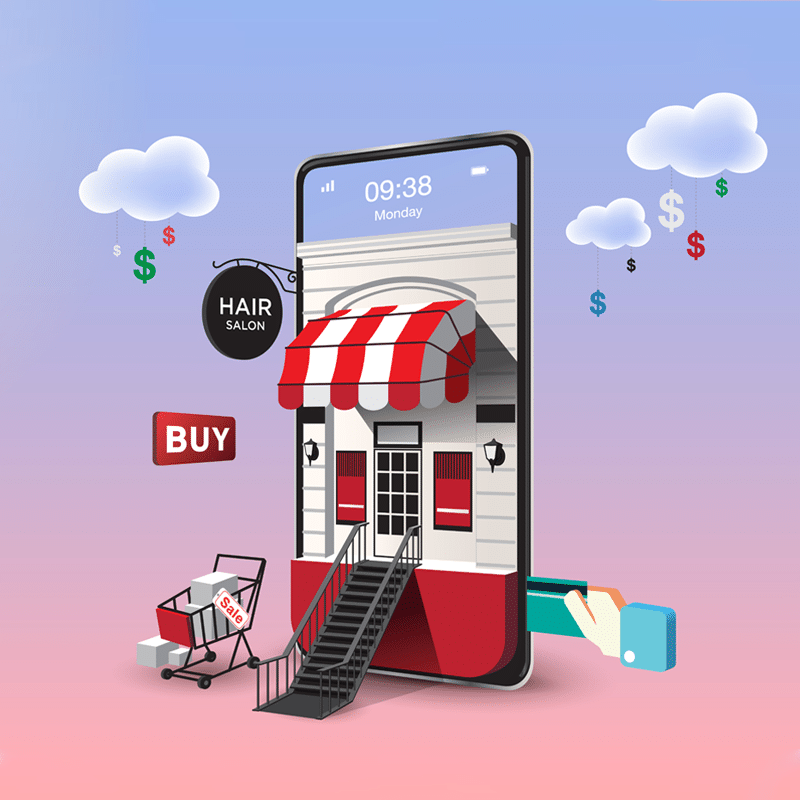 Let's face it: this past year has been rough for all stylists. As we move forward into the new year and a new world, it's time to start things off with a bang.
Has your salon been through the wringer? Do you need any creative hair salon ideas for marketing and advertising?
Worry no more! We have a list of 17 salon marketing strategies you need to implement yesterday.
1. Family Hair Care Packages
The idea's geared mainly to those ready to roll as soon as restrictions lift. Entire families have gone without proper hair care for months. They're beyond ready to get haircuts, styles, and colors once they know they're safe.
You don't even have to have the whole family come in at once! Just make sure that they have a card or code to establish that they're all using the same care package. This lets you bring in more clients, and saves them money on getting their whole family back to looking their best.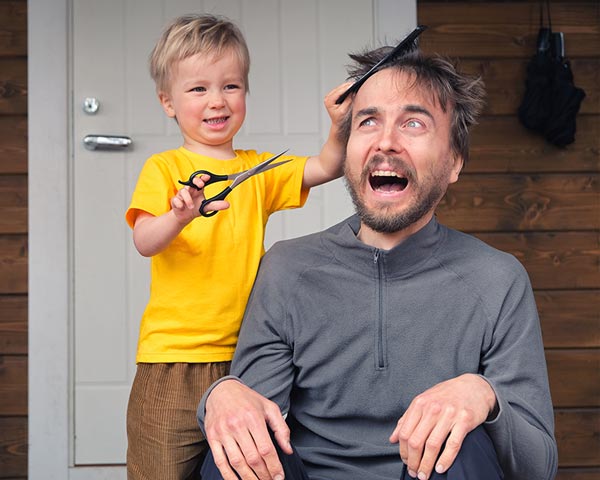 2. Refer a Friend Discounts
These are oldies but goodies used in many different businesses. You can extend customer referral cards, which can offer credit to their account when turned in by the client they referred to you. Alternatively, you can send an email or other form of marketing copy to the client including a discount code as a 'thank you' for the referral.
Clients will sing the praises of a great stylist to anyone who will listen. Why not capitalize on that to boost your leads?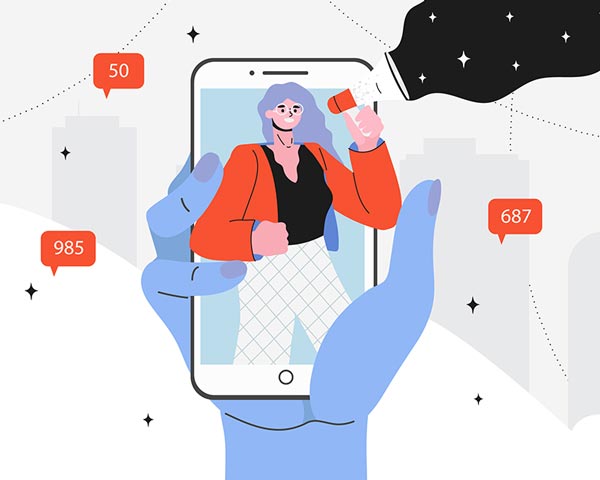 3. Loyalty Rewards
The classic '10 visits and 1 freebie' model has persisted for generations and across business models. Whether you offer a free add-on service or a discount to their regular service, you'll save clients money.
Most places these days neglect to reward their customers, even when their prices are low. When clients know that they can save money and that their loyalty gets rewarded, they'll keep coming back.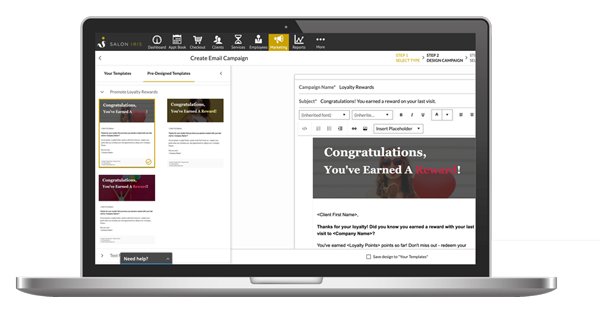 4. Invest in an Influencer
Influencer marketing is here to stay. If you know of any local celebrities, be they online or not, getting their stamp of approval helps boost your brand. Be creative with who you are choosing as your influencer as they are an extension of your brand, fashions are always changing as is your brand so consider seasonal influencers. Whomever you choose, just be sure they are memorable!
If you don't currently have any influencers living locally, you might consider having one on the payroll. They get paid, they get styled and they advertise it, you gain leads. They gain more attention, clicks, and money while doing it. It's a mutually beneficial relationship.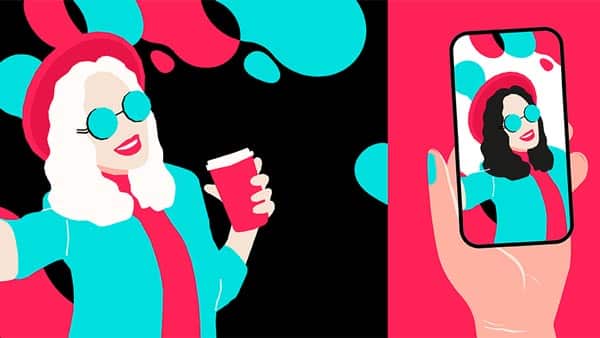 5. #BeforeAndAfter
Connecting with the family package mentioned before, this is a fun hashtag that people love browsing on Instagram and Twitter. Everyone loves a good makeover! Just look at the popularity of reality TV makeover shows.
You can use this hashtag with clients or with your own stylists to show off their skills at personal reinvention. Something like this could prove especially lucrative once people start being able to leave quarantine.
6. Tis the Season for Seasonal Events
Seasonal discounts and events are another classic marketing technique, but one especially useful for the beauty industry.
Think about the number of events that usually happen around the Winter holidays. The Valentines' Day dress-ups. Prom season. Offering coupons or discounts to customers at times where business will likely increase regardless will increase your returns on investment.
7. Online Booking Isn't Just a Trend
By this point, online booking is a necessity. With many restrictions still in place, limiting the number of walk-ins, being able to book online has gone from being a nice luxury feature to help you stand out to a basic feature you need to survive.
It's fast, it's convenient, and there's no excuse not to have it anymore. If you haven't set it up already, get on that right away.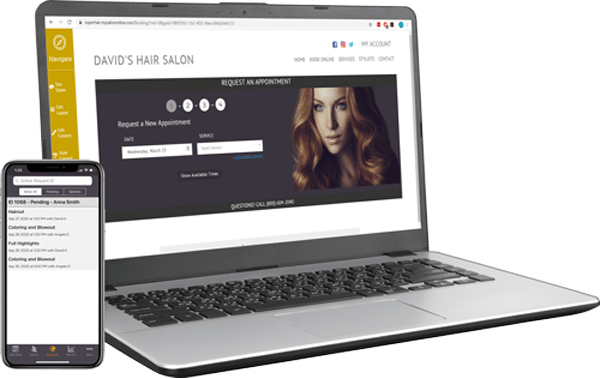 8. Keep Your Colors Consistent
No, we don't mean your hair colors. We mean your branding and website colors. Choosing and maintaining a consistent color palette gives your salon a distinct identity, preventing it from getting lost in the shuffle.
There are so many salons out there nowadays. The last thing you want in an industry defined by individualism is to fade into the crowd.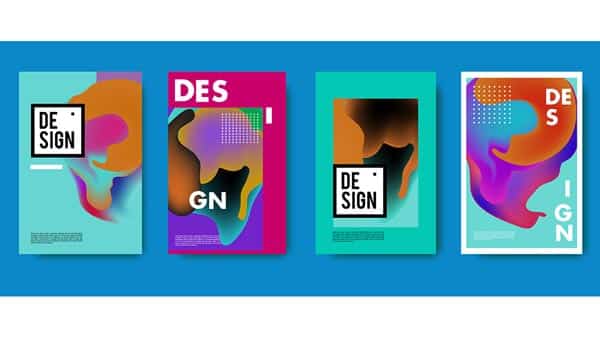 9. Corner the 'Gram Market
Instagram is a godsend for stylists looking to advertise. As a visual social media platform, it lets the visual medium of hair styling shine. As a salon manager, why not consider letting your guests in on the fun?
Many salons these days construct a well-lit, branded corner intended for use in Instagram selfies. By doing this, they get free advertisements for their services. Customers also adore having a space dedicated to their selfie-snapping needs.
10. Local Coupon Advantage
Offering coupons through your local newspaper or a service like Google My Business can give you an edge over the chains that try to blaze through town. By giving local consumers coupons and discounts only they can take advantage of, you incentivize people to choose you over the established chain.
Shop local campaigns have taken off running within the past few years. If you push into that, the returns you receive could be massive.
11. Here, Take My Card
Some might think business cards are a bygone symbol of business days long past. However, giving your stylists their own business cards allows them to pull in leads even when they're not on the clock.
Let's face it, most hair salon workers are very stylish. You can use that sense of style to help your salon bring in more clientele. When people ask your stylist out in the wild where they got their hair done, they can direct those people to you.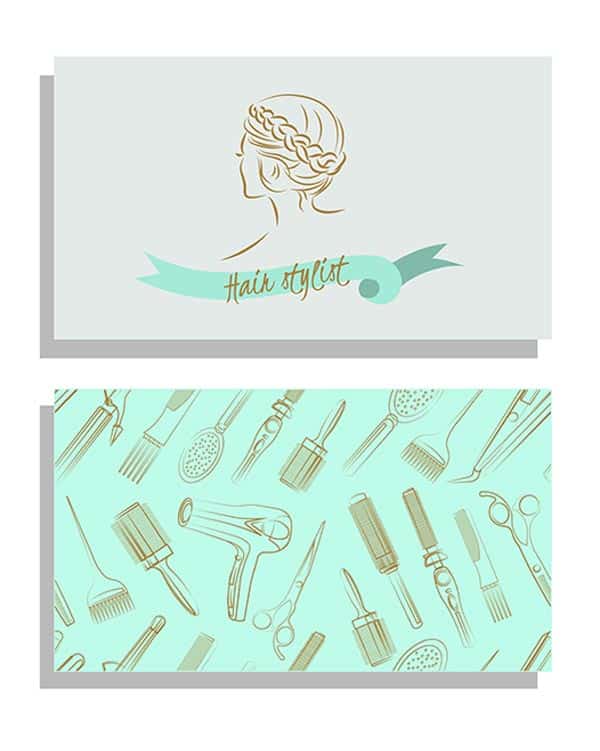 12. There's an App for Us
Having a website is a borderline necessity for salons nowadays, as is having a social media profile. However, you can help yourself stand out by developing a mobile app for your salon. By doing so, you establish yourself as an up-to-date facility committed to easing of customer access.
13. Partner Up
If you work in the same strip mall or on the same street as a formal dress store or spa, have you ever considered partnering up with them? Doing so can be a fantastic way for local businesses to support one another.
By offering discounts on hair appointments for those purchasing prom dresses, or perhaps a massage from the spa to attend their hair care day, you can feed your local economy and bring in more customers.
14. Party Like It's Your Birthday
Birthday rewards are just nice. Everyone loves getting something, no matter how small, for their birthday. By offering clients a discount or a free add-on service on or around their birthday, you make them feel noticed and cared for. Email marketing and Text marketing campaigns are the most efficient way to send these notes out. You can program these to automatically send to your customers from our booking software.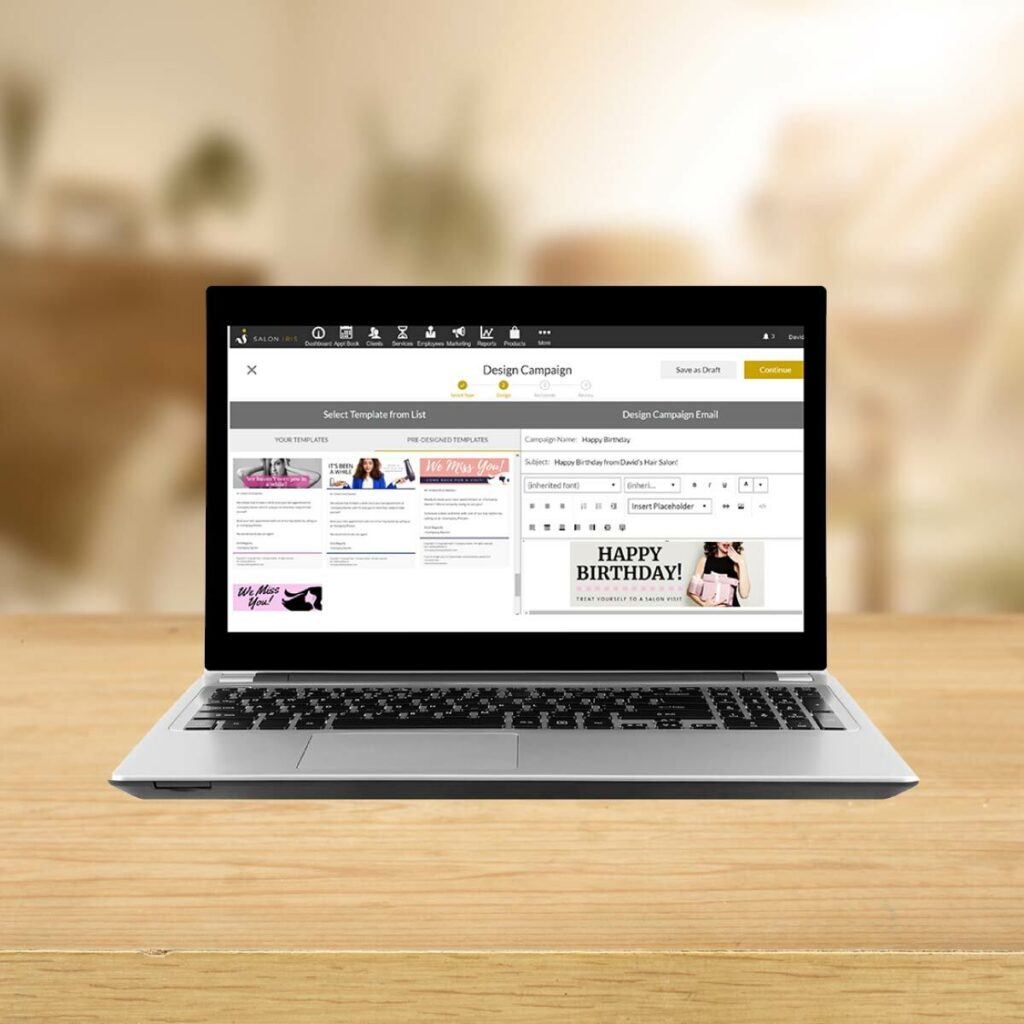 15. Create Video Content
Everything online these days is content, and video content draws the most eyes of all. If you want to pitch your salon as relatable and customer-friendly, offering how-tos or pro hair care tips via instructional videos is a nice way to do it.
Video content can also be used to show a dramatic before-and-after, or just to establish the skills of your stylists. It's up to you how you want to use it for marketing!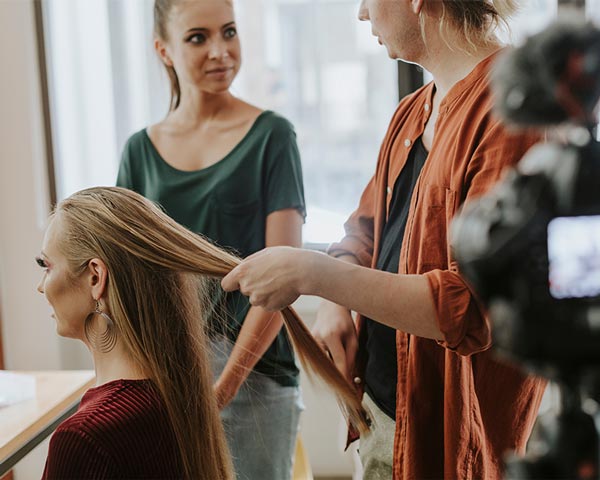 16. Everyone Loves a Little Competition
One of the more recent hair salon ideas we've seen around the internet is competitions. Offering freebies or deep discounts for those participating in social media raffles. Everyone loves free stuff, and winning a randomly-drawn prize can brighten anyone's day.
Pair it with a strong attending hashtag, and you've got a recipe for a client boom.
17. Engage Clients in Product for Retail Sales
Salons book most of their money through appointments. However, many sell their products for some extra cash. If your product sales have been flagging lately, here's a pro tip: try keeping your clients informed about the products you're using on them!
Part of what keeps your clients coming back, again and again, is the desire to get their hair to do what it does in your trained hands. By offering them a taste of that experience through the products you use and sell, you can start selling through some of that product inventory.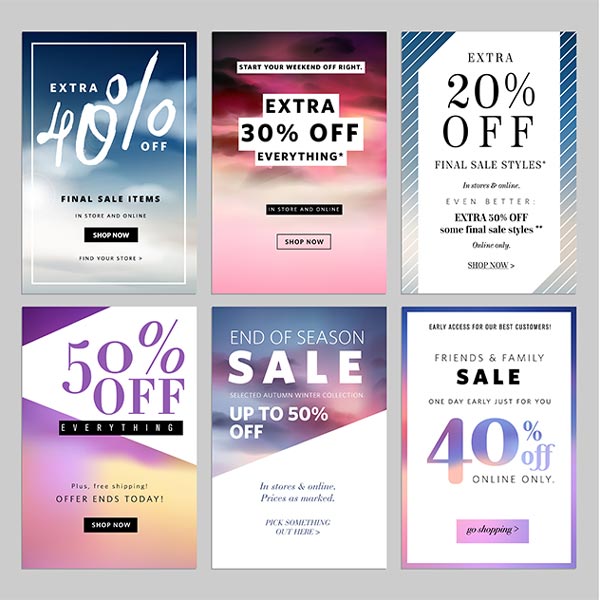 Got Any More Hair Salon Ideas?
The 17 ideas we listed above are just a few of the hundreds of hair salon ideas out there. If you have any ideas for marketing your own salon, we at Daysmart Salon have the perfect piece of tech for you.
Our packages help you set up apps, websites, online bookings, Facebook and Instagram appointment bookings, payroll, marketing, customer loyalty, and much, much more.
Reach out to us today and request info on our software packages for salon management. You'll be happy you did!