9 Free Salon Advertising Tools to Help You Boost Your Marketing Strategy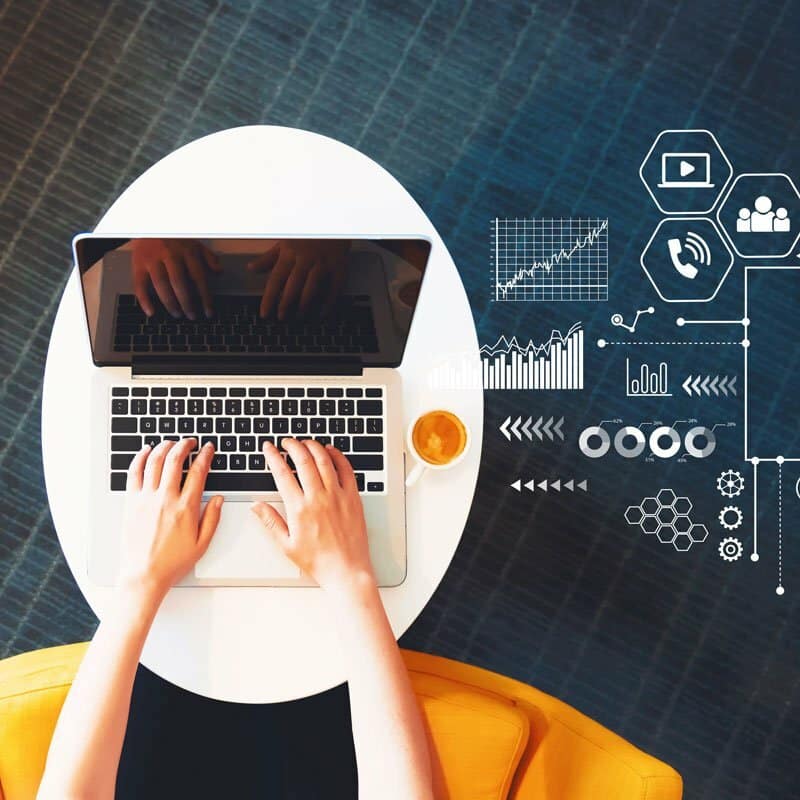 Salon advertising can be a struggle for any spa or salon owner, and helpful tools that save you time and guide you in the right direction can be expensive. We've made a list of nine free salon advertising tools that will help you boost your salon marketing efforts.
9 Free Salon Advertising Tools:
Infographics are a powerful way to share valuable content with your customers, but their use has been limited to salons and spas who could afford to hire a graphic designer. Well, one company wants to change that. Canva is a free platform that makes creating infographics, posters, social media profile images and more, as simple as dragging and dropping. If you can't seem to find what you are looking for in their huge gallery of images, you can upload your own or purchase images from their premium gallery. (Note, I have created several posters on Canva and haven't need to use their premium image gallery yet.) Canva also offers a wide variety of templates to get you started. If you need some inspiration, head over to the editor's pick section to see what other Canva users have created.
'A picture is worth a thousand words', and in today's world that saying is especially true. Social media platforms such as Facebook, Instagram and Pinterest have made finding the perfect image for your salon advertising even more important. Luckily, Pixabay is here to help. Pixabay lets you search over 250,000 free and editable images, graphics and illustrations.
You've put the final touches on your salon's new website and you can't wait to show it off. Stop. Before you start promoting your new site, head over to to the Hubspot Marketing Grader website and see how your website stacks up in the areas of Blogging, Social Media, Search Engine Optimization, Lead Generation and Mobile. The Marketing Grader will asses your entire site and give you specific areas you can improve. The Hubspot Marketing Grader can provide some peace of mind after you spend hard earned time and money launching or redesigning your website.
Keeping your social media accounts stocked with great content can be a big chore. Buffer makes it easy by providing a free platform to manage multiple social media accounts at once. You can also quickly schedule content from their website or mobile app. Buffer integrates with several other web-based marketing tools. Including Feedly and If This Then That.
So we've covered tools that help you schedule social media posts and tools that can help you create new content. Here is a tool that will actually find and organize content for you, Feedly. It was designed to organize all of your favorite blogs, websites, and news sources into one easy to read feed. Over the past few years, Feedly has become a mainstay for every type of marketer. Another great feature offered by Feedly is its integration with over 200+ third-party apps, including Buffer.
Pic Monkey is a free web-based photo editing and graphic design tool. You can touch up photos, add text and create custom collages which can be a great way to showcase the latest styles from your salon.
Lists have become a mainstay of the internet and sites like Buzzfeed and the Huffington Post have perfected the 'list' article. List.ly makes it easy for you to create, collaborate and share your own lists. Not sure where to start? Try creating a holiday list of gift ideas featuring products and services your salon offers. You could even make a list of 9 free tools to supercharge your salon's marketing… wait a minute.
Think of If This Then That as your recipe book for streamlined marketing. For example, you can create a recipe that will automatically post each new photo you upload on your salon's Instagram account to your salon's Facebook page. There are over 130 channels to mix & match and a huge library of user-created recipes to get you started.
Simply Measured is an industry leading social measurement tool for businesses. While their services can be a little expensive for your average salon marketing budget, Simply Measured offers a powerful suite of free tool that analyzes your followers and content across a variety of social networks.
So there you have it, 9 free salon advertising tools that will help you boost your marketing strategy in your salon, and they are all free! For more interesting salon content, check out our blog.