How to Measure Your Hair Salon Marketing Strategy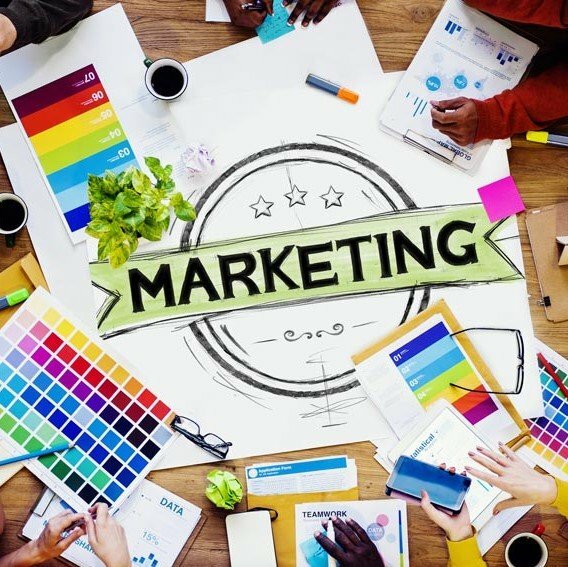 Each business model is different, but working in a hair salon can be super fun and creative so it helps to understand some specifics of hair salon marketing.
Typically, there are two types of people interested in hair salon marketing. You could own your own hair salon (and/or franchise one), or you could be a freelance hair stylist. Usually, a freelance hair stylist "rents a chair" in one (or more) salons.
The hair salon marketing advice below is geared towards the freelance hair stylist, although a salon owner/franchisee may see value in it as well.
The Basics of Hair Salon Marketing
Hair salons are typically most valuable to local residents. Sometimes outsiders may visit or utilize your services while passing through town, but you're marketing will primarily be geared toward those who live near you. So, you need to make sure you're listed on Yelp and add your business to Google Maps. These will be two of the more popular local search options for potential customers. Begin there. If you're a freelance hair stylist, make sure any salon you rent a chair at is listed on Yelp and Google. That will give you a baseline.
The Next Step on The Digital Side
You want to accomplish the following things:
Have a clean, fun, easy-to-navigate website where people know your basic services and how to contact you
Establish some social media profiles (not every site; more on this in a second)
Understand local SEO and its importance
Collect some testimonials from previous clients
Let's take these one-by-one.
The Importance of a Website in Hair Salon Marketing
Typically, your website and social media profiles will be how people find you or check out what you can do. If you're a freelance hair stylist, some aspects of your website could be:
A description of you and your story as a hair stylist (how you got here, including some of the struggles)
Your services
Locations where you are during the week
A scheduling system
(Potentially) a billing system
Testimonials from previous clients
An easy way to contact you
Social media profiles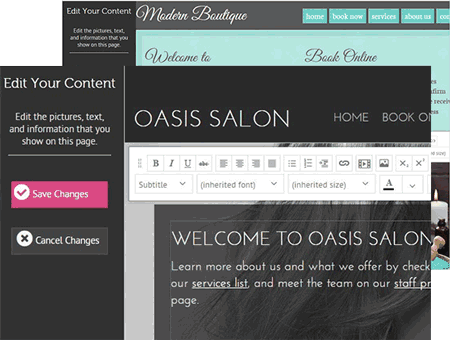 I know, this feels like a lot. Thankfully, sites such as Squarespace and WordPress make it easy to design websites and add plugins or widgets to manage these bullet points above.
If you don't feel comfortable setting up your own website, you can always outsource it to someone. It will be a valuable investment. Usually, you pay a flat fee to build out the website and then a monthly retainer to monitor that everything is running smooth.
Social Media Profiles
Most freelance hair stylists tend to maintain these platforms:
Facebook (because of volume of use)
Instagram (great for sharing before/after pictures)
Pinterest (can share info on products and styles)
Snapchat (more organic connection with recurring customers)
You don't need to be on Twitter or LinkedIn necessarily, but it never hurts to add additional social media networks to your portfolio. If you choose Twitter, you can use it to update which salon you're at each day.
The Importance of Local SEO
As noted above, local SEO is crucial in hair salon marketing. You need people within your market to find you and your services. Local SEO begins with keyword planning, which can be done within Google itself or on third-party sites like Moz. Keyword planning means figuring out what people type into Google and other search engines that might bring them to your website. For example: "hair salon Boston" or "hair salon near me."
Once you know the keywords you are trying to be ranked (seen first) for, you can work with local SEO. This involves some content creation, and some tweaking of your website to mention the address more, etc. Local SEO is very important for hair salon marketing because it can bring the right people into your salon/rented chair simply off of a single Google search. If you're unclear how to start, consider outsourcing.
Testimonials
After styling a super-satisfied client, you can ask them to write a testimonial about their awesome experience! You can even ask to snap before and after pictures to share on social media. Most pleased clients will be happy to oblige.
Once you have multiple testimonials, your website will start looking great. People in the community with get to know you and associate your name with your talented work. The social shares showcase what you can do with hair. This is likely to bring in new and repeat customers.
The Non-Digital Side of Hair Salon Marketing
Digital is very powerful, but also consider aspects such as:
Sending postcards/mail
Creating brochures/flyers
Creating business cards
Attending networking events
Tapping into your pre-existing network
Creating first-time offers
That last bullet point can be a big advantage, and you can share on social profiles/website too. Consider offers such as 10% off your first appointment or something similar. Share that offer and then when someone takes it, if they are happy with their appointment, encourage them to share the 10% offer with girlfriends and others. Offers can hook people. If your hair skills are there, you'll retain them.
Business card creation can also be done fairly cheap. You can hand out cards to clients or at networking events and build your business that way.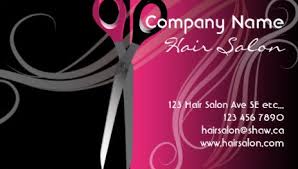 How Do You Manage All This?
Your core skill is styling hair, but there's a lot to manage if you want a steady pipeline of customers that will keep you in business.
The first way to manage everything is staying on top of research and trends. You need to know what other hair salon marketing ideas are out there. Did someone create an interesting decoration, or do something cool on Snapchat? Could you do the same?
Then you need to find a software with features like an appointment book, legitimate marketing tools with customized templates, point-of-sale, and online booking. If all those features are within one software (so that you're not constantly jumping around between applications), that's even better.
Most successful business comes at the intersection of good product and good process. In this case, the product is your hair styling skills. All you need to control is the process and you're good. Think about what customers will want and expect from you, especially in an on-demand economy driven by companies like Amazon. Most customers will want quick and easy above all else.
Your best hair salon marketing plan is to give them what they want. What is the easiest path to doing that? Make sure your processes are all bundled together in a great software system so that you can focus on styling hair. And do that better than anyone too! Try Daysmart Salon software absolutely free for 14 days!