Groovy Hairstyles From The 70's You Should Try!
What makes the 70's appealing? A whole lot. You can see it in the visual aesthetics down to music and fashion. The romantic era of the 70's held fond memories like disco music and Star Wars. 70s hairstyles also came alive as well. Many iconic styles rose during this era, popularized by singers and actors alike.
But they don't have to stay in the past. Think of how you can make use of nostalgia to become chic with today's look. Here are some iconic 70s hairstyles that you can try out today:
70s Hairstyles You Should Try:
1. The Shag
If you are looking for inspirations for hairstyles form the 70's, look no further than with Jane Fonda. The Shag happens to be the hairstyle that works for both men and women. The way David Cassidy sported this hairstyle made him an iconic heartthrob back in the day.
This hairstyle is all about layers of various lengths. It runs with the shortest at the top of the head going down to the longest at the bottom. Its interpretation gives the haircut freedom and individuality due to how the results would be different from each person.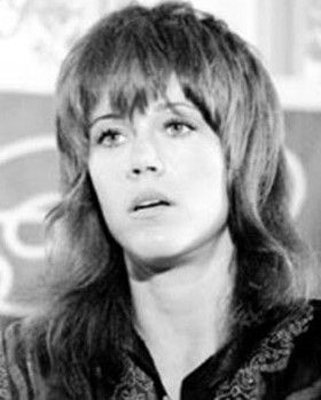 2. 70s Hairstyles – Feathered Like Farrah Fawcett
Another iconic hairstyle that you can look into is the Feathered Hairstyle. Made famous by Farrah Fawcett during her time in the show Charlie's Angels, the hairstyle sports the flyaway style that is perfect for mid-length to long hair.
By brushing the hair back and outward at the sides, you get the iconic feathered look. In fact, this style is so iconic that it makes its reappearance in movies today but often with a contemporary twist. It provides symmetry and frames the face well with thick waves.
3. The Wedge
You can also try the Wedge haircut for another style inspired by the 70's. This became popular through figure skater Dorothy Hamill.
She showed both her skill and her hairstyle as it wowed everyone with them. This haircut comes to life today in contemporary style due to its free-flowing spontaneity.
The Wedge haircut works well for both straight hair (for a classic style) and for those with waves and frizz. It also boasts an almost low-maintenance style to it due to its short length. If you want a fuss-free style, don't hesitate to try this one out.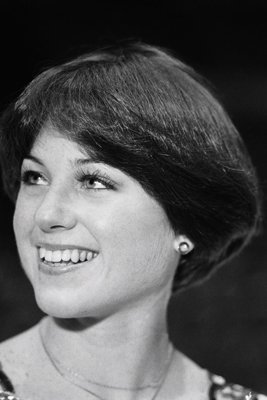 4. Wear it Straight and Sleek
If you have long, straight hair, this style is for you. It's the perfect option due to its convenience and appeal. The idea of the straight, sleek style is in its Bohemian charm. It's all about the natural, effortless look that this provides.
This works well for those looking for a minimalist and classy hairdo. It never goes out of style.
Combine long straight hair with a center part and you have a style that frames your face in a lovely manner. You can even set strands of your hair to the back of your ear for a bashful look.
This is one hairstyle that you will never go wrong with.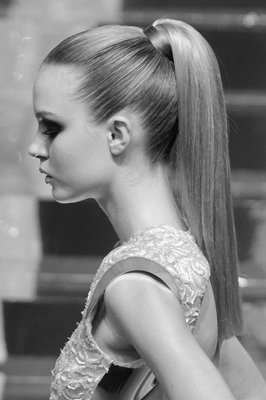 5. Pixie 70s Hairstyles
While the style originally started in the 60's, it continued to dominate just as much in the 70's and even today. This short haircut provides a chic look with its bubbly style and appearance. Adding modern twists to it can add a degree of variation and individuality.
If you're looking for a modern spin, take a peek at the spiky pixie worn by Katy Perry. This approach made use of gel to set up small sections up and in different directions.
6. Brow-Skimming Bangs
Aside from going for the center sleek part, you can have your long hair look go with this setup. Bangs have been in play before the 70's but it has taken a different feel. Instead of a fringe, it went for a softer look as women wore it longer and looser.
The idea was to have the bangs draw attention to the eyes while complementing long, natural hair. This style came into the forefront with Olivia Newton-John, Joni Mitchell, and Jane Birkin. This style works perfectly well today.
7. The Pageboy Cut
Another approach for short hair would be the Pageboy. While the name doesn't exactly sound sexy, this cut sports a rather chic approach with the use of a well-trimmed blunt fringe and rounded bob.
In a sense, this is a longer version of the bob cut as the look became popular through Bettie Page in the 50's. Joanna Lumley made it a popular look in the 70's, while Rhianna made it a contemporary style with her take on the look.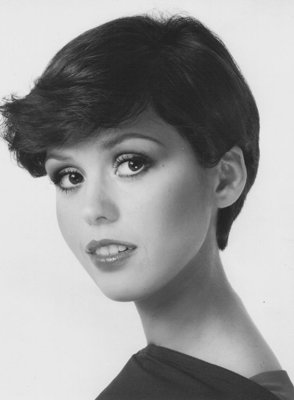 8. Dreadlocks
Exotic and nearly timeless, dreadlocks came into fashion thanks to Bob Marley. It has a strong Jamaican and Rastafarian influence, proudly distinct and in dominance as well back in the 70's.
This hairstyle has gone through various styles that made it evolve over the years. In fact, there are celebrities today that wear this hairstyle such as Zendaya, Shakira, and Ciara, to name a few.
This style needs proper care to work out well. It needs washing once every three days (could go as long as weekly) using residue-free shampoo and a thorough rinse. Using conditioners is highly discouraged for this style.
Use a locking accelerator to tighten the dreads and to keep them conditioned and nourished.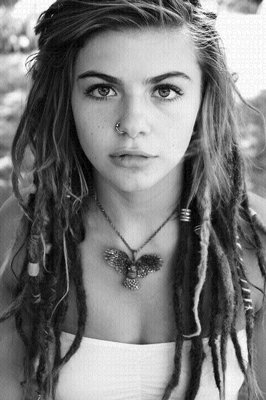 9. Sporting Small Braids in Hair
Another look that lends its Bohemian aesthetic is the use of small braids. Despite the size, this fits well in red carpet looks. The way this blends with the rest of the hair makes subtle wonders for mid-length to long hair.
With this style, you can try experimenting with the style. Whether it comes with the natural colors that you have, or if you opt for a different hair color to match this spring season.
Go for Retro with These 70s Hairstyles!
With how styles continue to run a revolving door, these great classic 70s hairstyles continue to come back with a modern twist. If you like any of these styles to have a personal touch, go ahead and try them out today.
Did you enjoy this topic? We also have other style topics that you can give a look through. Like these 90's hairstyle ideas that you can try out.