What Pet Business Owners Need to Know When Evaluating Booking and Management Software
Your pet care business is growing, and your current solution of pen and paper, digital spreadsheets, or manual calendar entries is taking up too much of your time and no longer supports your needs.
You should be working smarter, not harder. It's time to streamline your operations and supercharge your business growth and profits using the right booking and managing software.
We've created this buyer's guide to assist you in your search for the best software for your pet care business. This guide covers:
Common barriers to switching software (and how to overcome them)
Reasons you should consider transitioning to a new provider
How to prepare for conversations with potential pet business software providers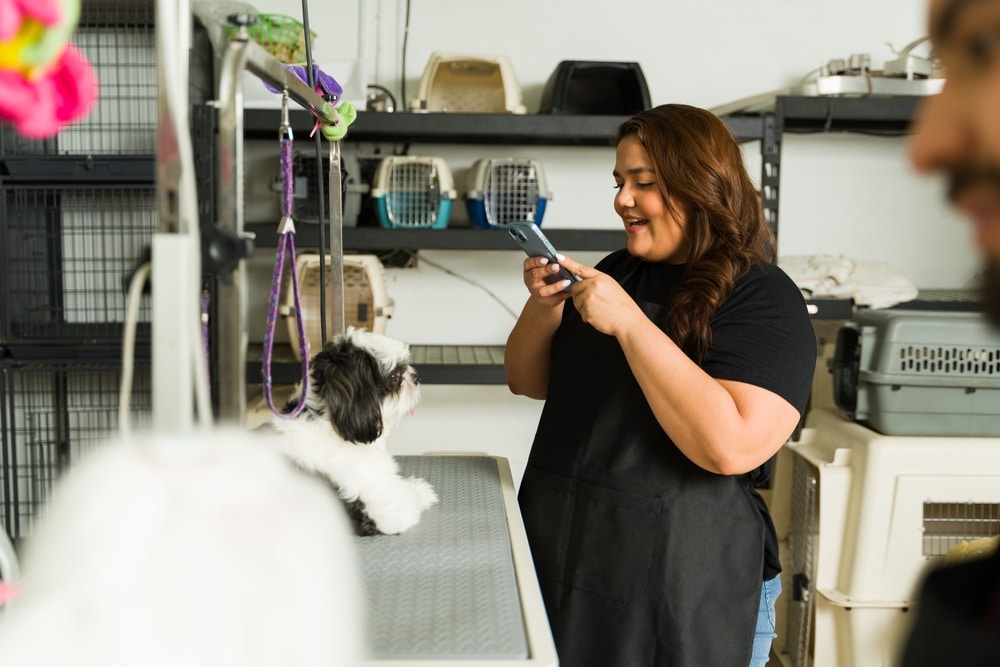 Common Barriers to Avoiding the Switch to a New Pet Care Business Software
The choice of which software to purchase to run your daily operations is not something you take lightly, and several concerns factor into your decision. However, it's important to remember that your current software or processes may be costing you time and money.
It takes some time and effort to research, invest in, and adopt new software. In the long run, this decision can help improve efficiencies, create an optimal workflow for employees, and provide better service for your customers.
These are the common barriers that pet business owners encounter when considering new software to streamline their operations:
Fear of change
The concern: You and your staff have been using your current software for some time, and you're used to all the features. You'll also have to migrate your data to a new platform.
The opportunity: Adopting up-to-date software will give you access to even better features to run your business. Many companies offer training, user support, and online resources to help you every step of the way.
Spending time onboarding and training
The concern: Purchasing new software means you'll have to train and learn how to use a different product.
The opportunity: When you onboard your new booking and management software, you'll be amazed at all the time you save once you implement features that can automate manual tasks and streamline your entire operation.
Finding the right interface and features
The concern: Your current software covers your needs and you're comfortable with its usability.
The opportunity: Newer booking and management software platforms are developed with the end user in mind, and software companies offer additional features that manage your day-to-day needs as well as your bottom line, such as customer reviews, payments, and business reporting.
Feedback from coworkers, customers, and vendors
The concern: Change is hard, and updating your booking and management software may be a concern for your staff and customers.
The opportunity: If you adopt a platform that improves efficiency and is easy to use you can save your stylists time in their day while improving the experience from the moment an appointment is scheduled to the second the client checks out.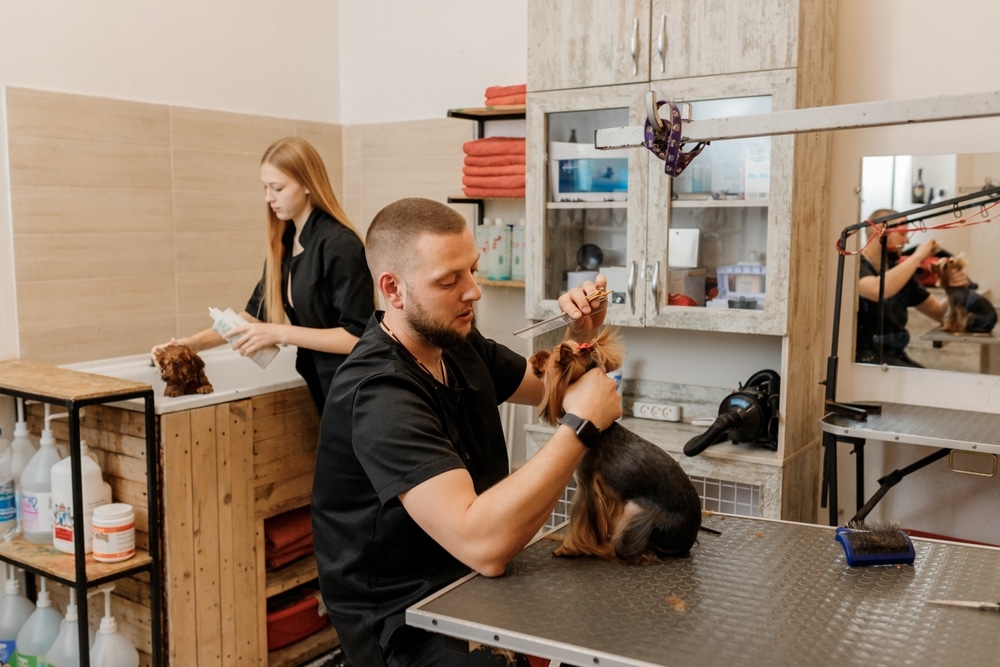 Finding budget-friendly software
The concern: New software may be too expensive and not cost-effective for your business' budget.
The opportunity: Finding the right package of booking and management software may replace other tools you are currently using, which will help offset any costs.
Why You Should Reevaluate Your Booking and Management Software Options for Your Pet Business
The barriers above shouldn't prevent you from searching for a better software solution. Focus on the opportunities and benefits to allow yourself to research booking and management software with an open mind. The potential value will surpass any concern or apprehension.
There are several reasons to consider when finding software that's a better fit for your pet business:
Your business operations should be running more efficiently
You'll save time and money
You may be missing out on enhanced features that can help with your needs
You'll have the right tools and support to grow your business
You'll provide your customers with a better experience
How to Prepare for Your Conversations with Potential Booking and Management Software Providers
Once you've decided that now is the right time to look at booking and management software, you'll want to speak with prospective providers to view a demo of software options and determine if their features address your pet business needs.
There might be a list of questions that come to mind immediately, or you may need help figuring out what to ask. It's important to have a standard set of questions for this part of the process to help you gather all the information you need based on your priorities.
Ask These Questions of the Booking and Management Software Providers You're Exploring
What does a typical transition timeline look like?

Do you anticipate anything different for us?
Should we expect any delays?
How will you support the transition?

What does your pricing structure look like?

Are there hidden fees?
How can you save my business money?

What is the data transfer process like?

Will we lose access to key information?
Have you ever experienced issues during data transfer?

How would this transition impact our clients?

What disruptions should we anticipate?

What kind of training would you provide for us to learn your software?

What kind of support do you offer?
Will we have points of contact we can reach directly for help?

What successes or challenges have you seen with other businesses?

Do you have case studies to share?
Do you have references we can contact?
Based on the Information You Receive, Ask Yourself These Questions
How will the logistics of a transition impact my business? My customers?
Will I be well-supported by this provider during the transition and beyond?
Will this software scale with my business as it grows?
How will my team benefit from a transition?
Is it financially feasible and/or beneficial to switch?
Does it make sense for my business to make a transition at this time?
Features to Look for in a Booking and Management Software That's the Best Fit for Your Pet Business
As you research software options, you'll want to assess the features that each platform offers. Keep the needs of your business in mind as you learn more about the capabilities included in the platforms.
When speaking with software representatives and meeting for software demos, consider these top features in a pet business booking and management software that will help increase efficiencies and provide the best possible service for your customers:
Easy-to-use appointment booking and scheduling tools
Automated appointment confirmations and reminders
Simple check-in and out
Quick access to client profiles
Pain-free inventory management
Versatile accessibility from a computer, tablet, or mobile device
Seamless online and in-person payment acceptance
Available integrations for functions like accounting
One-way and two-way texting for enhanced communication
Custom reporting for tracking trends and growth of your business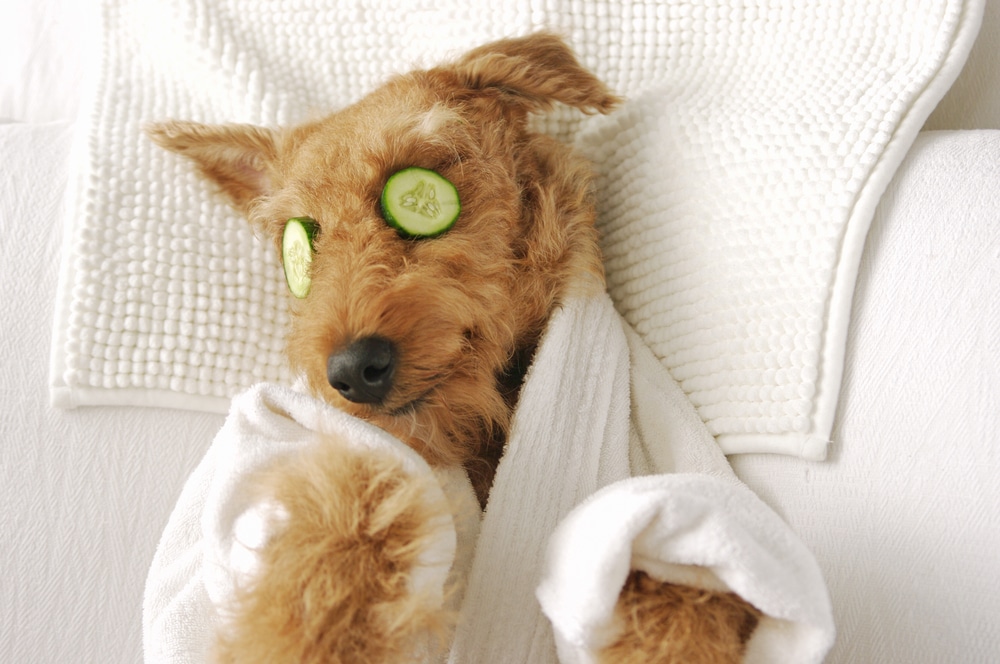 Seize Your Day
DaySmart Pet is an all-in-one, cloud-based business management software solution for the pet care industry that will provide you with all of these features and more. DaySmart Pet allows you to efficiently manage all aspects of your pet care business within one easy-to-use platform.
Book a free demo as part of your software research process to find out if DaySmart Pet is right for your pet care business.