Level up your business management software.
DaySmart Pet's platform makes it easy for pet care businesses to schedule more bookings online, improve client communication, and see fewer missed appointments. Why wait? Schedule a free demo today!
Eliminate no-shows
Simply set up reminders and automatically send your clients text and/or email reminders about upcoming appointments.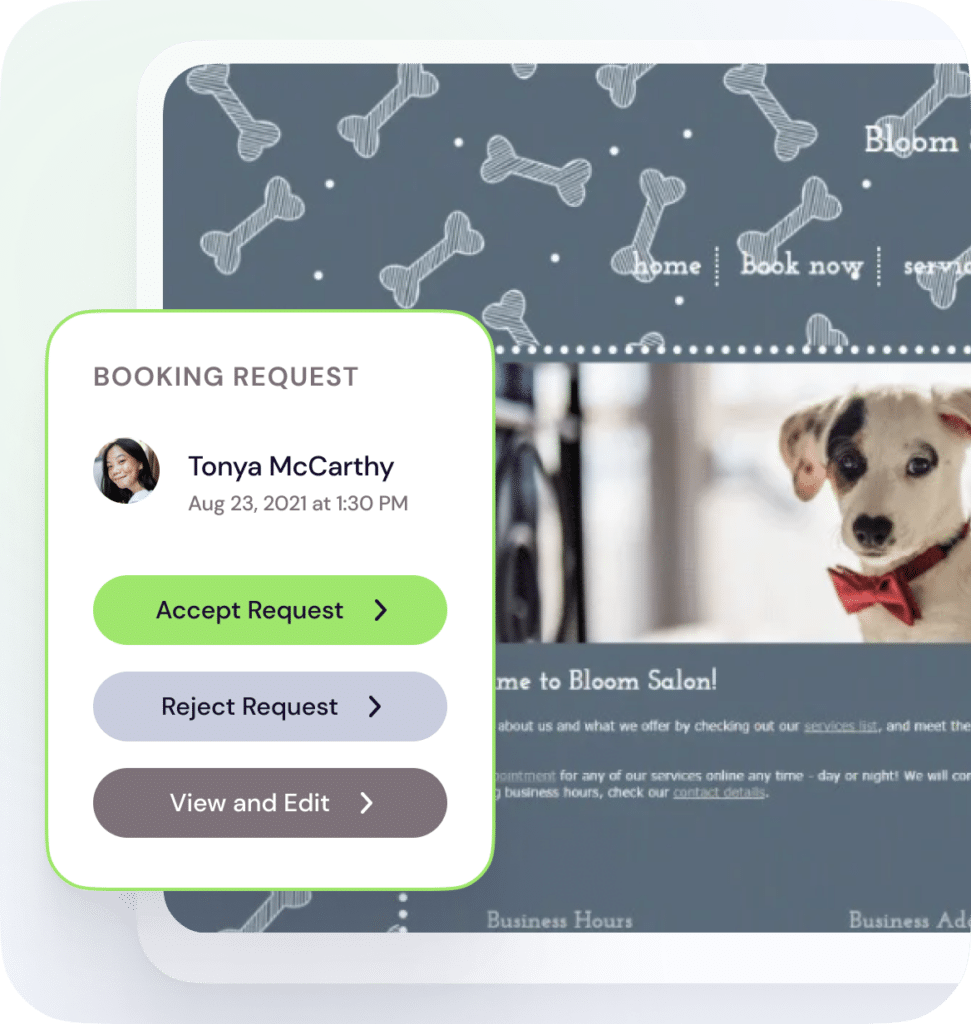 Stay open with 24/7 booking
Create a free, customizable online booking website for your business that automatically connects to your appointment book.
50,000+ Pet Groomers Love DaySmart Pet
Customer Testimonials
The DaySmart Pet team pays attention to what customers say and can stay ahead of our needs by developing new solutions to our problems.
Being able to text or email to confirm appointments has been a lifesaver for us, especially with the mobile unit.
I knew DaySmart Pet was the software for me, and it has paid for itself. It's been a lifesaver coming from the shop's original pen and paper model.
Streamline
Your Pet Care Business
Try free for 14 days. No credit card required!