A Deep Dive on What Vet Techs Do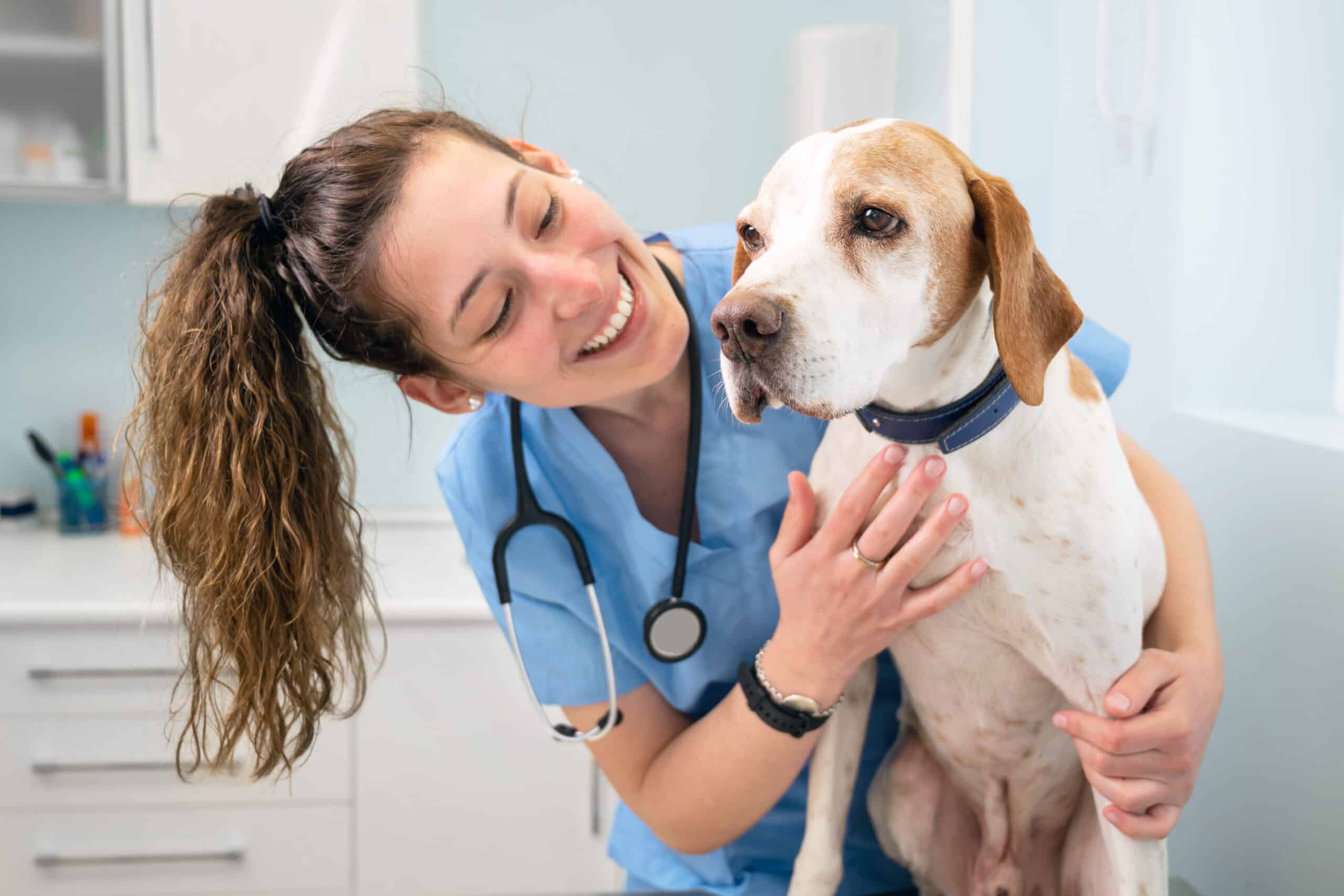 Veterinary science is among the fastest-growing professions, projected to rise by 16% between 2019 to 2029. This is much faster, on average, than many other professions.
The veterinary sciences offer good salaries and the career has excellent growth potential. In addition, the opportunity to work with animals and impact lives is enriching and fulfilling in its own right. An option that doesn't involve the extensive education requirements of a doctor of veterinary medicine, is becoming a certified veterinary technician.
With over 20,000 new vet tech positions opening across the U.S, now is a great time to join this exciting career path.
Wondering what vet techs do and how you can break into this lucrative profession? Continue reading to learn more and how you can get involved!

The Vet Tech Job Description
The main job of the vet tech is to aid veterinarians in carrying out their duties.
As such, vet techs take on many roles and tasks in medical practice. Vet techs are essential to the operation of any well-functioning practice. They are trusted colleagues veterinarians rely on to help with all aspects of patient care. This can range from drawing blood and assisting in surgery to placing catheters and routine care. However, vet techs cannot diagnose, prescribe medications, or perform surgeries.
An essential vet tech task is working with both pet owners and providers. Vet techs provide pet owners with help understanding how to provide the care prescribed by the veterinarian. They also ensure the medical practice is kept clean, hygienic, organized, and that patients and their caregivers are well cared for before, during, and after office visits.
In assisting veterinarians in various tasks and procedures, vet techs may work in clinics, veterinary hospitals, other animal facilities, or laboratories. Many vet techs also find work in zoos or aquariums! Any place with animals in it will probably require the services of a vet tech.
It's a job with staying power that will always be in demand, especially as people continue to prioritize pet adoption.
How to Become a Vet Tech
To become a licensed or registered veterinary technician, you will need to enroll in an accredited program. Generally, an associates degree or higher in veterinary technology is required, as is passing the national exam, the Veterinary Technician National Exam (VTNE). The VTNE tests specific knowledge and competencies.
You can expect to cover some of the following content areas in most vet tech programs:
Biochemistry
Animal diseases
Animal pharmaceutical training
Training in animal anesthesia
Animal nursing care
General education subject areas — math, English, history, science — may also be required.
After completing an accredited program, aspiring vet techs will be eligible to complete the VTNE credentialing exam. This includes 200 multiple choice questions and takes about four hours to complete.
Pharmacy, anesthesia, radiography, dental procedures, and surgical assistance are core knowledge areas tested in the VTNE.
Vet Tech Specializations
Beyond general veterinary care and assistance, vet techs can also further hone their skills through many specializations available in the field. There are many specializations to choose from. However, specific paths may require additional work experience or qualifications. There are many specifications to choose from. The most popular include:
Veterinary nutrition techs: Assist with animal nutrition and diet
Veterinary clinical pathology: Analyze animal body fluids to help vets reach diagnoses.
Veterinary emergency and critical care: Work with the most critically ill and injured animals on an emergency basis.
Equine vet techs: Love working with horses? This could be right for you.
Veterinarian surgical techs: Assist veterinarians with pre-and postoperative care
Other specializations in the field include working in wildlife facilities, research labs, animal food manufacturing, and pharmaceutical manufacturing facilities.
The National Association of Veterinary Technicians in America (NAVTA) offers advanced credentials to vet techs who wish to master the skills needed for a specialization.
Vet Tech Skills and Competencies
Vet techs must possess many skills and qualities in addition to accreditation and professional qualifications. Some of these skills include:
Compassion: Working with injured, sick, and dying animals can be distressing and challenging work. Vet techs must remain compassionate while providing care and support to pets and their owners to make them as comfortable as possible.
Teamwork: The primary job of a vet tech is to work hand-in-hand with a veterinarian. This requires collaboration and coordination. Keeping track of appointments and coordinating schedules with the veterinarian, other staff and patients also requires good teamwork skills.
Communication: Working in a team requires excellent verbal and non-verbal communication. Good vet techs should be able to understand and follow through on directions and procedures quickly. Conveying the veterinarian's instructions or diagnoses to pet owners is another part of the job that requires strong communication abilities.
Organization: A vet tech's responsibilities include managing various care for many different animals. The administrative organization and presence of mind this requires is immense.
The ideal candidate will possess the above skills. The job comes with many stresses, pressures, and responsibilities, so having the right personality and disposition is essential for job success.
What Do Vet Techs Do Everyday?
The daily tasks of a vet tech vary every day. The specialization, type of practice, and many other factors can impact the daily responsibilities in its career.
The following are examples of work that vet techs perform regularly.
Vital Sign Monitoring
Vet techs have multiple animals to care for every day. Assessing their vital signs and checking in on their status are routine tasks for a vet tech. This is especially critical for injured animals and must be continued in surgeries requiring anesthesia.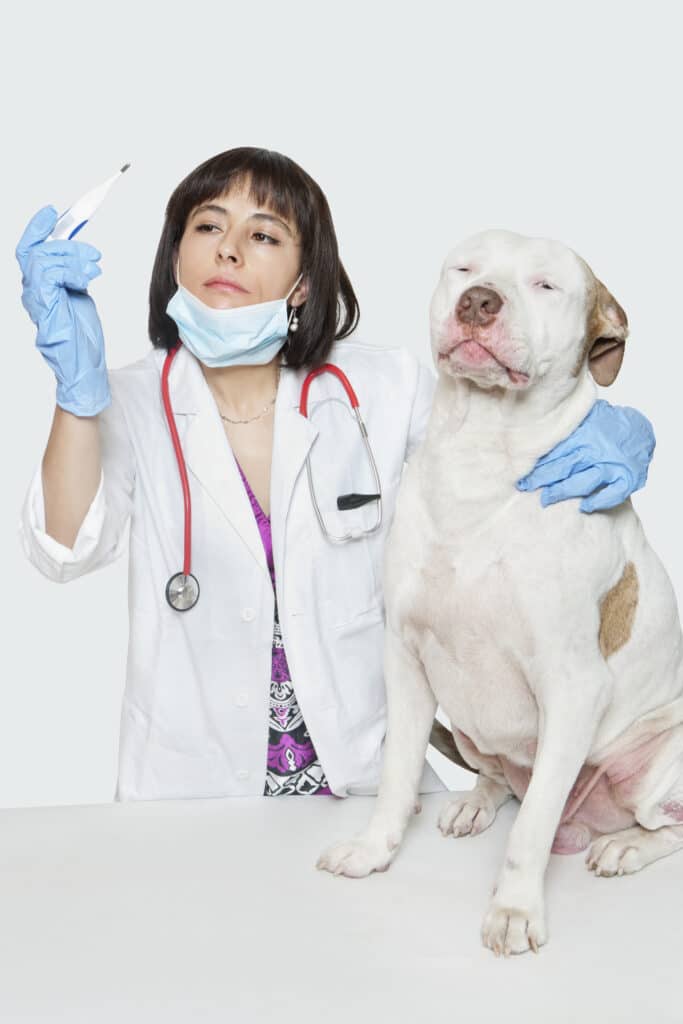 Obtaining Samples
Animal care requires regular testing of blood, stool, and urine. The vet tech will obtain these samples and relay the results to the veterinarian for further diagnosis.
Keeping track of these samples and regularly scheduling testing for routine care is also a critical organizational element of the job. This also involves staying up to date with industry standards and best practices with regards to testing kits and analyzers.
Radiological Testing
Diagnostic radiological tests will be needed in many situations, including x-rays and ultrasounds. Vet techs may also be responsible for administering these tests and making sure the results are delivered to the veterinarians for analysis. In some instances, they may also give preliminary analysis.
Administering Anesthesia
Anesthesia administration is carried out by vet techs on a regular basis. This involves sedating the animal and monitoring them throughout procedures where sedation is required.
Dosages need to be changed according to the animal. Vet techs also ensure that the animals wake up well and that there are no post-surgical complications.
As more and more procedures require sedation, a vet tech skilled in administering anesthesia to a variety of animals is a valuable addition to any veterinarian's office.
Dental Procedures
Vet techs also perform some dental procedures under the supervision of the veterinarian. This can include obtaining dental X-rays, creating dental molds, equine tooth floating, and tooth polishing.
Preparation for Surgery
In addition to administering anesthesia, vet techs will need to instruct pet owners on pre-surgical care. This involves instructions about administering medications and food and water intake.
Vet techs also take the lead in preparing the animal for surgery by cleaning and/or draping the area. They then assist the veterinarian during surgery by providing them with instruments, assisting with suction or retracting tissues.
Job Prospects
Veterinary techs earn less than veterinarians but also require less training to perform their jobs. In 2019, U.S News and World Report reported that the average salary for veterinary technicians is $35,320.
$35,320 as an average annual salary
$42,540 or more as the yearly salary of the top 25% of earners
$29,080 or less as the annual salary for the bottom 25% of earners
There is significant growth potential in the veterinary sciences. Job growth is predicted to be steady, with many opportunities for advancement.
Dealing With Challenges
Working with animals can be challenging in many respects. Not only do vet techs deal with animals who may be suffering and injured, but they also must come to terms with the shorter lifespan of many animals.
Vet techs predominately treat animals with lifespans that range anywhere between five to twenty years. These animals are important in their families and beloved companions. Many may also be loved by everyone who knows them. Coming to terms with the deaths of patients while maintaining a professional demeanor and also helping clients through that loss can be difficult.
Specific procedures may not succeed, or euthanasia may be the chosen course of action. Participating in the euthanasia of an animal may be a part of a vet tech's duties. Doing so regularly can take a toll on mental health and is considered an occupational hazard of the profession.
Vet Techs Have a Rewarding and Fulfilling Career
If your dream is to work in an environment that loves and respects animals with other professionals that do the same, then becoming a vet tech may be the job for you.
Providing compassionate and critical care to animals requires dedication, a level head and comes with its own challenges. However, this also makes for an extremely satisfying and rewarding career.
Vet techs do a lot, but they don't have to do it all alone. DaySmart Vet offers online appointment setting and communication tools to keep vet techs (and vets!) in touch with their clients with less struggle, easing the entire process. DaySmart Vet delivers the tools veterinarians need to operate well-functioning practices that stay in touch with patients and stay on top of day-to-day operations using simple-to-operate software packages priced right for you. Find out more today!