Veterinary Industry Trends
The global veterinary market size is expected to reach USD 114.4 billion by 2028, while the US market is projected to reach USD 23.3 billion by 2030.
While pet adoption, pet insurance, and the well-being of pets are important catalysts of the veterinary industry, there are so many other factors in the background.
We collected the 5+1 most important veterinary industry trends to watch in 2023 that can help shape your vet practice, from smart technology to alternative pet foods.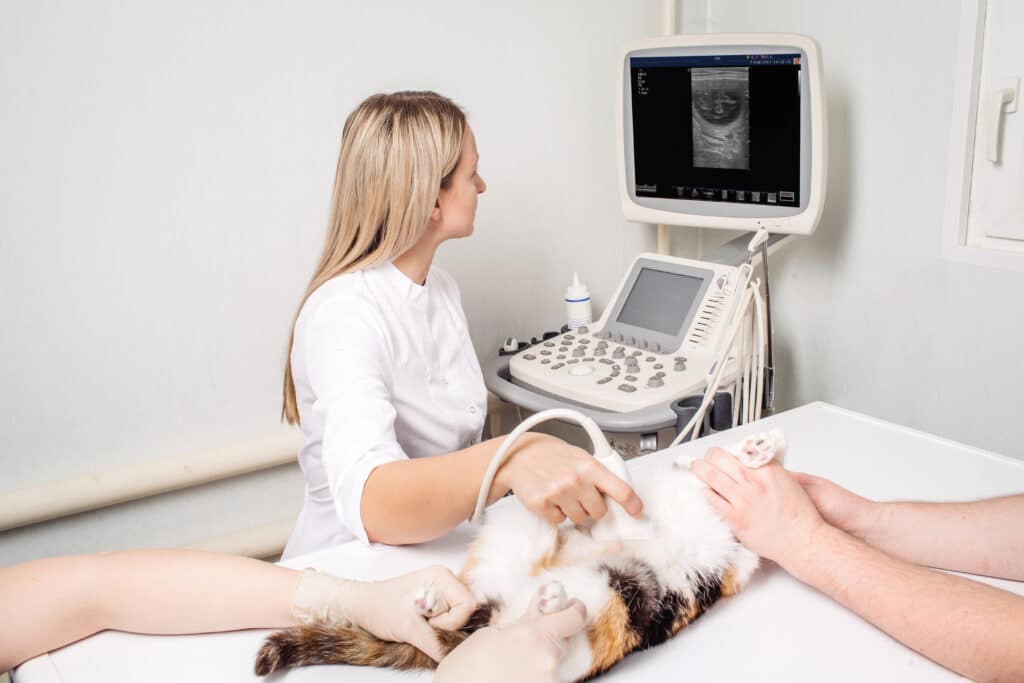 1. Technology leading the way
The importance of technology is unquestionable today in the vet industry. Vets must be sourcing data in every area of their practice that is possible, from collar tracking to any clinical work.
AI and state-of-the-art imaging technology is booming right now. The digitalization we can see in the field of disease diagnosis and monitoring is exceptional. Digital techniques employed in the examination of blood or bodily fluids, for instance, are becoming part of the everyday routines for vets.
Technology also includes using software for business management and optimization that must be rock-solid so you can deal with your profession on a daily basis.
A good, cloud-based veterinary practice management system will streamline your practice and improve patient care. Handling data, marketing, and payment through the same software, among others, is guaranteed to make your life easier.
2. Connected pets
Pets are literally jumping on the technology bandwagon, too.
We're way over chips now. We're talking smart feeders and bowls, wearables for pets, and nearly every piece of toy or tool around them collecting, monitoring, and sending data to their owners and vets.
How about a self-cleaning litter box for cats or a smart collar monitoring your pet's health and location 24/7?
From cortisol level to calorie count, the information is going to be there and this gives vets a great data source to work with.
Ask your patients if they use any smart device at home for their pets and if they wish to share the records with you to help you monitor their furry companion's health.
After all, collecting data is great but making sense of it, should probably fall into your area. This is also backed by data: veterinarians are still described as the most important source of pet care information for pet owners.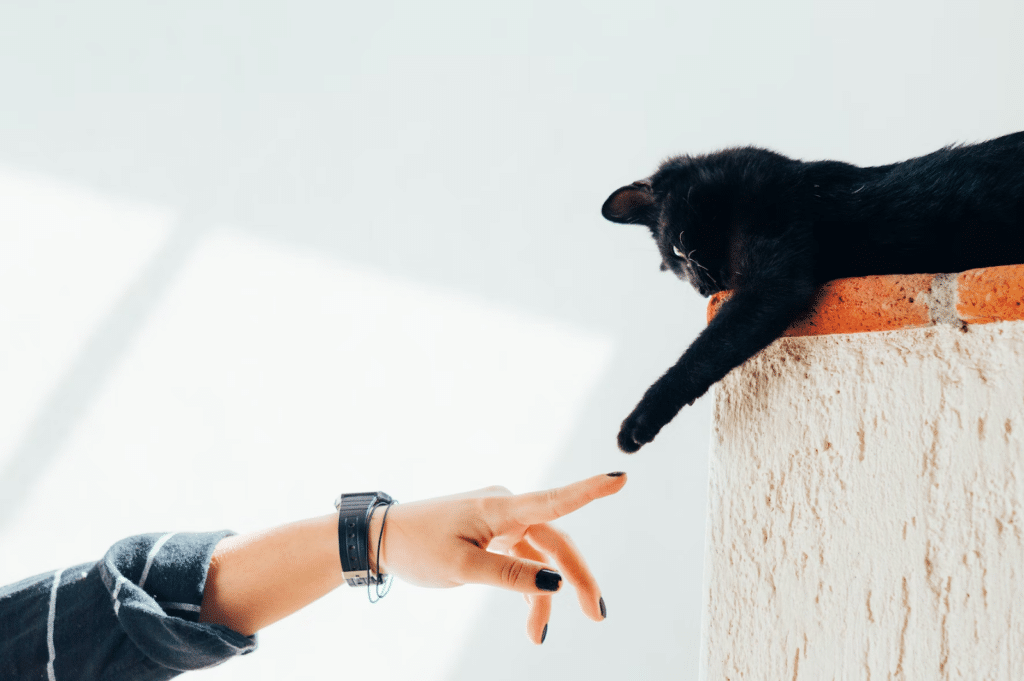 3. Alternative pet food
The human food market has had an influence on the pet food industry with more and more alternative pet food options appearing — particularly, meatless and alternative protein meals.
These only take up a small section of the entire market but seem to be getting traction: a 2021 survey found that 25% of pet owners have shown more interest in eating plant-based and 54% of them in giving plant-based proteins to their pets.
With pets' diets possibly changing, as their vet, you need to be in the know of what this means for their health and how you can support their owners with information and practices on how to feed them correctly.
Make sure to get your knowledge on these new pet food alternatives and help out your clients next time they're thinking about giving plant-based or similar options to their pets.

4. Pet adoption beyond cats and dogs
In 2020, there were nearly 71 million pets in US households, with 39% (49 million) owning dogs and 24% (30 million) owning cats, and 19% (13 million) having other species such as fish, birds, reptiles, rabbits, and hamsters.
By 2022, 950.5 million US homes had a pet with 69 million owning a dog, 45 million owning a cat, and a growing number of other pets — with freshwater fish alone found in 11.8 million and birds in 9.9 million households.
These statistics show that dogs and cats are not the only furry friends in the US but there is a rising group of other animals, also exotic ones adapted or purchased, that also need veterinary care.
This means that vets need to keep their knowledge fresh on these species and be up-to-date on their health and care needs.
5. Alternative pet wellness on the rise
The field of pet wellness is broad, from smart technology to healthy eating. However, alternative methods are appearing and getting popular by the day among pet owners, and, more and more vets are getting interested in them as well.
Hydrotherapy, acupuncture, stem cell therapy, chiropractic treatment, and massage, are all alternative pet wellness treatments that can be prescribed by a vet or suggested as an additional bonus for pets' enjoyment. If you don't offer these services in your own practice, you can form a partnership with someone else and boost your veterinary marketing that way.
Botanical treatments such as using CBD could help with mood and temperament modification in pets when needed, as do other similar natural products. Not surprisingly, anything that helps with stress support, seems to be getting more popular, too, not just among owners but their pets.
As a vet, it is best to familiarize yourself with these alternative options so you can give informed advice to your clients and make sure that their pets receive safe and effective treatment in any case.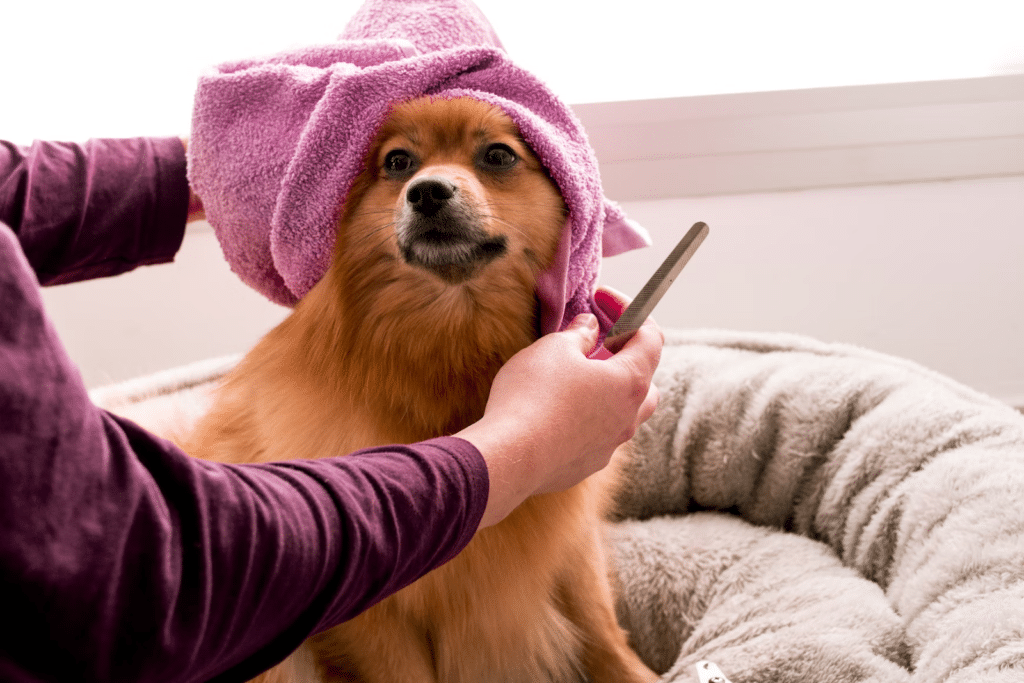 +1. Work-life balance and employee well-being in vet practices
Veterinary staff around the world have seen a workforce shortage in recent years, also amplified by COVID. Fewer employees leave more tasks for those staying in the practice and that naturally creates more stress and frustration.
The ones dealing with the most burnout pressure working in a vet practice are younger than 30, according to a survey. This means less enthusiasm regarding their work and signs of physical exhaustion.
Vets and other professionals working in a veterinary practice, often talk about not just being overworked but being underpaid as well, which is clearly not the best combination.
If you have a vet practice you lead and a staff of your own, make sure to address these issues to the best of your knowledge and opportunities. If you're working in a vet practice and find yourself in stressful situations, don't forget to notice and discuss them with your employer.
One way to reduce stress in your practice is to invest in a veterinary management software that promises to not only improve patient care and grow your business but achieve better work-life balance for your team.
"From paper to DaySmart Vet! It doesn't get any better than this. I've worked at several practices running different software programs and I can honestly say DaySmart Vet has been the most user-friendly, innovative, and cost-effective tool when compared to the rest! A truly amazing product whether you're running a large practice or just starting out!"
(Dr. Laura Palumbo)
DaySmart Vet is built to help your practice succeed on every level. Book a free demo now and see what we can do for you!