7 Ways Salon Software Makes It Easier To Work From Home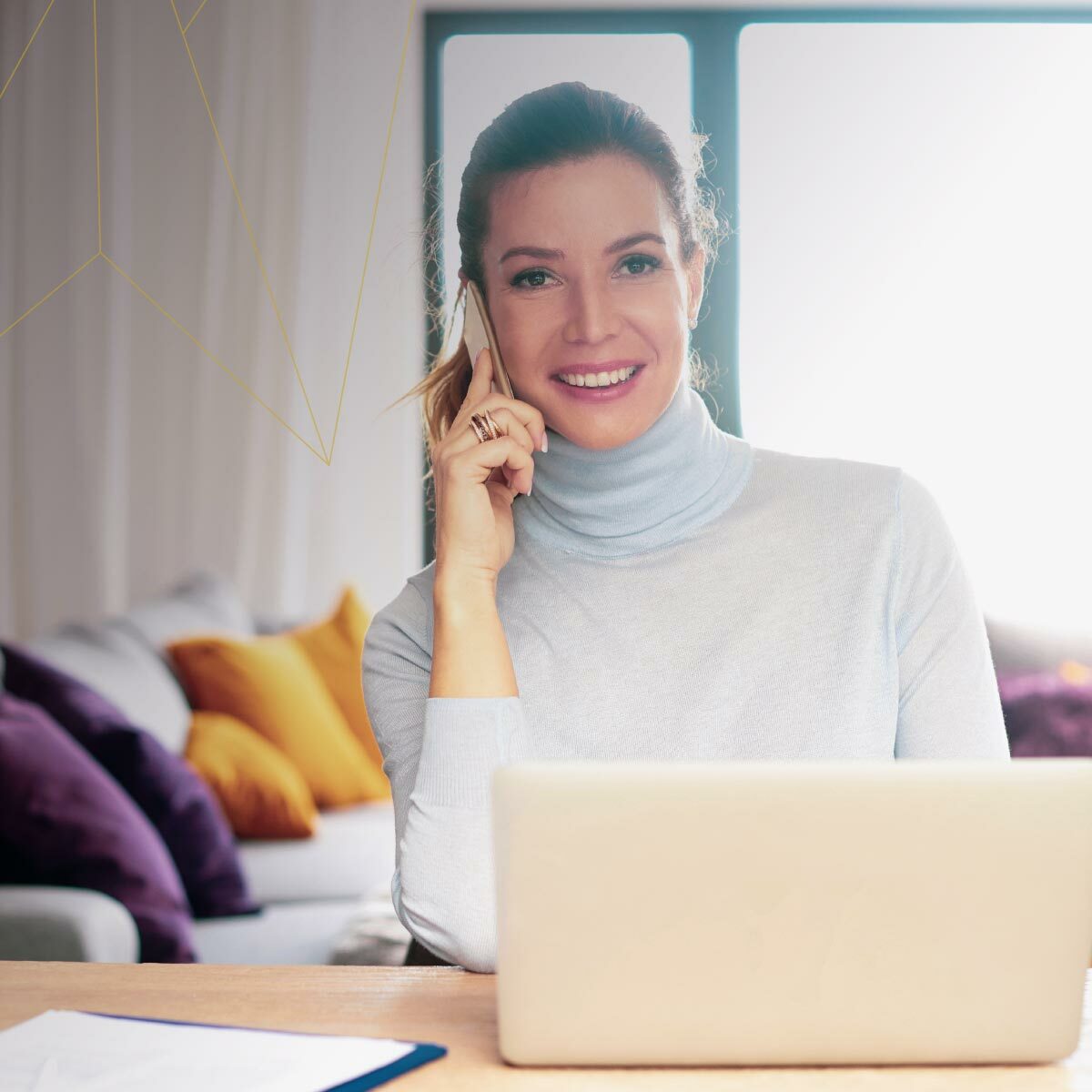 Did you recently open your own salon? You may have thought owning a small salon would have been easier. But as you grow, it's becoming a lot of work – definitely more than 40 hours a week and not much chance to work from home!
The good news is you don't have to spend your entire life at the salon. New technology advances with salon software are constantly coming out which make it easier than ever to work from home.
Not only does this make it easier to balance work and family responsibilities, but its more convenient so you can get your work done faster. Say goodbye to pulling all-nighters just to get payroll done on time.
Do you want to know more? Keep reading to discover 7 ways salon software makes it easier to work from home.
1. Online Booking
Why do you spend so much time at the salon? Is it because you need to be there to answer the phone and take bookings? While some customers will always call to book appointments, you can lessen the time you spend on the phone with one easy step.
Online booking makes it easy for your clients to make appointments while they are out and about. Instead of having to talk on the phone and look at their schedule, they can see all your open slots and find the one that works best for them. Plus, they'll be able to book 24/7!
This can also save you money since you won't have to hire a front desk worker or more employees to cover you while you answer the phone. It's the perfect first step in preparing to work from home.

2. Automated Reminders
Sometimes it's not enough to have an easy online booking software to run a work from home business. If people miss or show up late for their appointments, it costs you money in the long run. Calling each client to remind them of appointments can be time-consuming, so why not make technology work for you?
Automated reminders are easy to set up. They will send an email or text message to the number provided, so you won't have to worry about it. Plus, they really work!

3. Employee Scheduling
Even small salons have trouble setting schedules. When you have so many things going on, the last thing on your mind is your employee's availability. When it comes time to set the schedule, it can feel like a jigsaw puzzle trying to get all the shifts filled in.
Did you know there is an easier way to keep track of it all? Employee scheduling software can help you set reoccurring schedules, so you don't have to deal with the nightmare of making a new schedule every week. You can simply tweak it one week to accommodate special requests, then go back to normal the next week.
You can also keep track of paid time off. This is the best way to assure your employees are getting paid for the days they miss without paying them for extra days once they've used all their personal or sick days.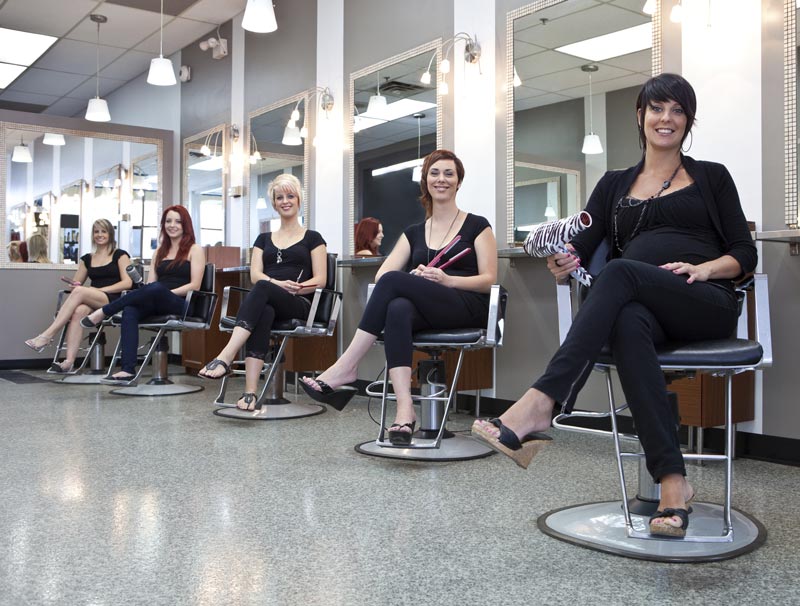 4. Simple Payroll Software
Do you have more of a creative mind? While that was great when thinking of your salon name and marketing tactics, it may mean that payroll is a huge headache for you. Outsourcing it can be costly but sitting in the salon for hours trying to make the numbers add up is even worse.
Well, now there is a new way to get payroll done without all the stress. Single setup payroll software is a simple way to ensure everyone is getting the right paycheck. You can even work with commissions and bonuses to make payroll go smoothly.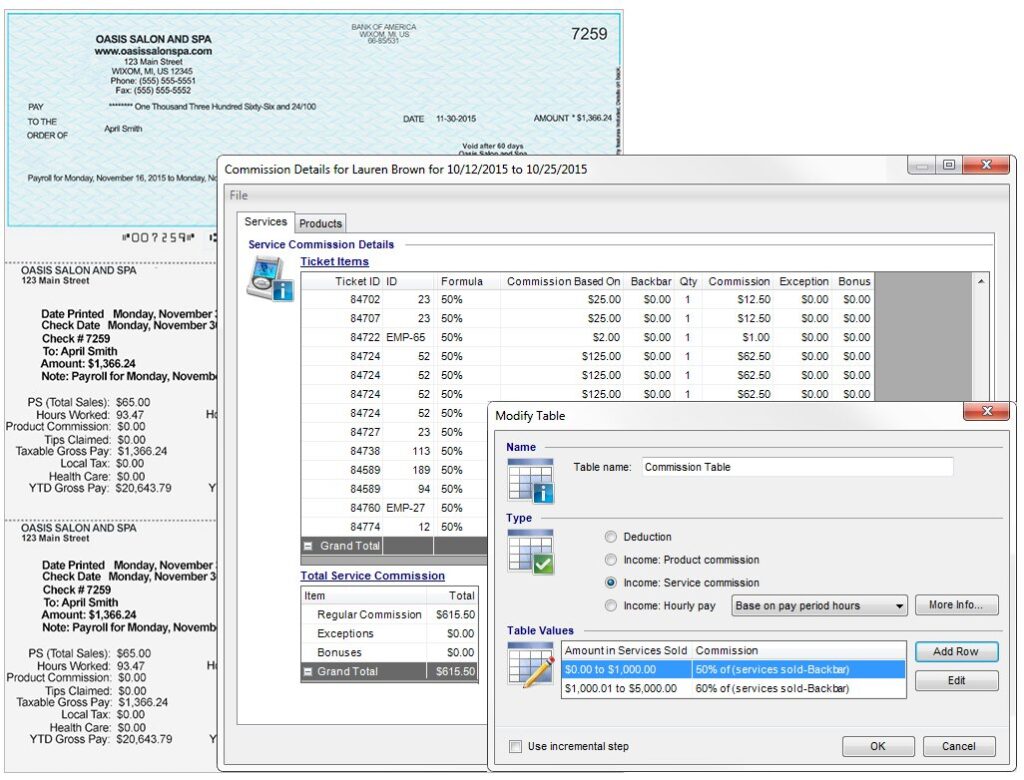 5. Online Marketing
Marketing is an important part of any salon – yes even for your local salon! With the growth of the internet, more and more businesses are choosing online marketing to get the word out.
Email campaigns can be extremely useful. You can notify your client list of promotions, discounts, or new services. With the right software, you can create professional looking emails that are customized to different types of customers from the comfort of your own home.

6. Work From Anywhere With Software That Does It All
Are you trying to learn how to use 5 or 6 different types of software? This can get really time-consuming and frustrating. But, you don't have to spend so much time learning the ins and outs of all these different programs.
You can find salon software that does it all, including payroll, scheduling, and monitoring business activity. The best part is that you can find software specializing in your type of business. This can make it easier to utilize all the unique features you'll need and find fitting designs for anything your customers can see, like your website or emails.

7. All-Inclusive Apps
Does finding software that does it all sound like the ultimate goal? What if we told you, there was one more way it could be made better?
All-inclusive apps are one of the latest work from home technology advances. They give you the chance to review all your information from the convenience of a smartphone or tablet. You won't need to go into the shop to get vital information anymore – it's all stored in the palm of your hand.
You can program contact info for clients right into the app, so calling them regarding appointments or questions is easier than ever. Everything from booking down to check out can be done on your phone. This is perhaps the most useful technology that will allow you to work from home.
The Best Salon Software Advances To Allow You To Work From Home
If you just started your own salon, you may be looking for an easier way to run it. Working from the salon all the time can be exhausting – it's only natural that you'd want to spend more time at home. By looking into our 7 best salon software advances, you can find a way to run a work at home salon in no time!
Do you want to utilize this new technology? Request more info today to see how we can help.