What's New With DaySmart Salon? Learn More!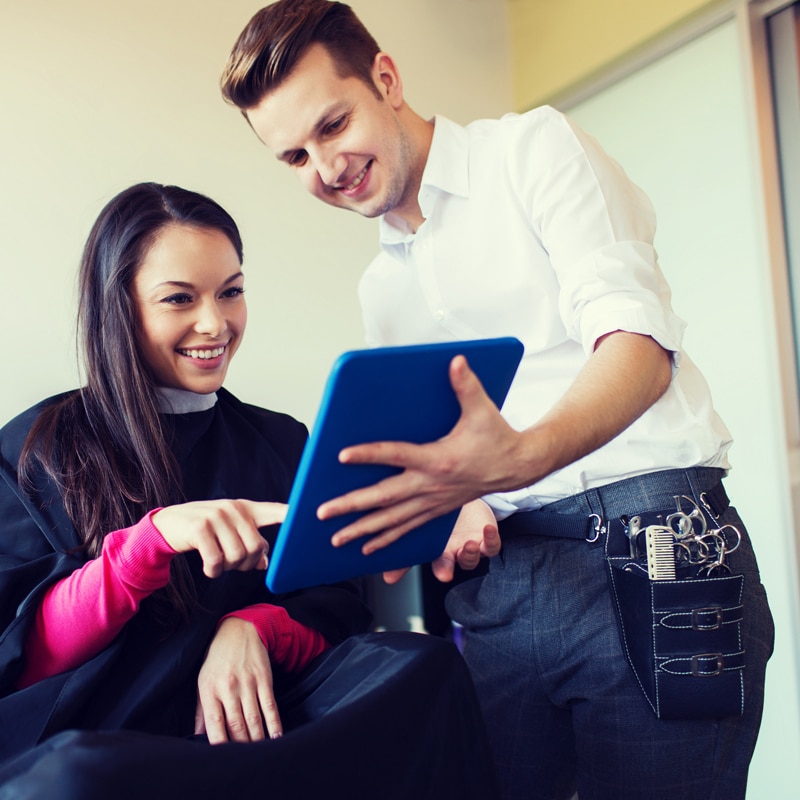 The Daysmart Salon team is frequently adding new features and enhancements to help our customers further streamline their operations, increase profits and grow their business. Read on to learn more about our latest releases…
New Feature – Text Marketing
Did you know that SMS engagement rates are 8x higher than email, and 90% of texts are read within 3 minutes of being received? SMS is a great way to pull ahead of your competition, book more appointments, and boost client engagement – that's why Daysmart Salon has released text marketing as their latest add-on!
Daysmart Salon' robust text marketing add-on will allow you to:
Fill last-minute openings on your books

Target client promotions filtered by specific criteria

Send recurring or one-time blasts offering a call-to-action

Fill off-peak openings with time-sensitive deals

Increase average sale value by up-selling specific products
Learn more about this new feature by calling our team at (800) 527-7600!
*Text marketing is available on Windows Desktop ("Installed"), Deluxe and Premier packages.
Service Limitations
You can now setup service limitations, preventing specific employees from performing certain services.
To set up service limitations for employees, follow the steps below:
Click 'Employees' in the global navigation

Click on 'Employee Set Up'

Click on 'Service Limitations' and slide to 'Yes'

You can then choose the services the employee can perform
*Service limitations are available on Deluxe and Premier packages.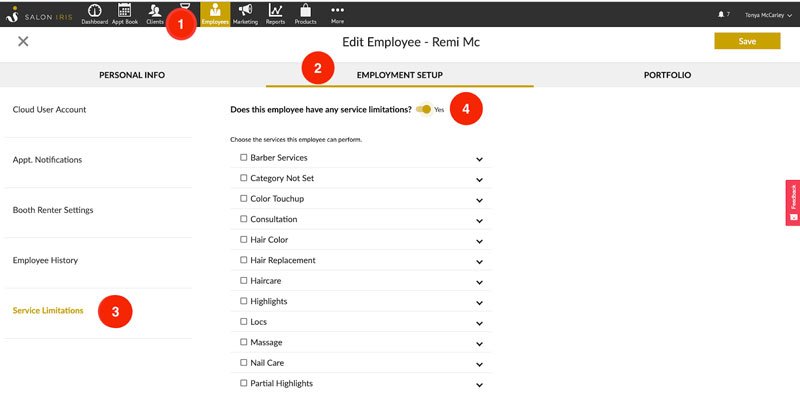 Appointment Details
On the appointment details screen, you will now see 'Upcoming Appointments'.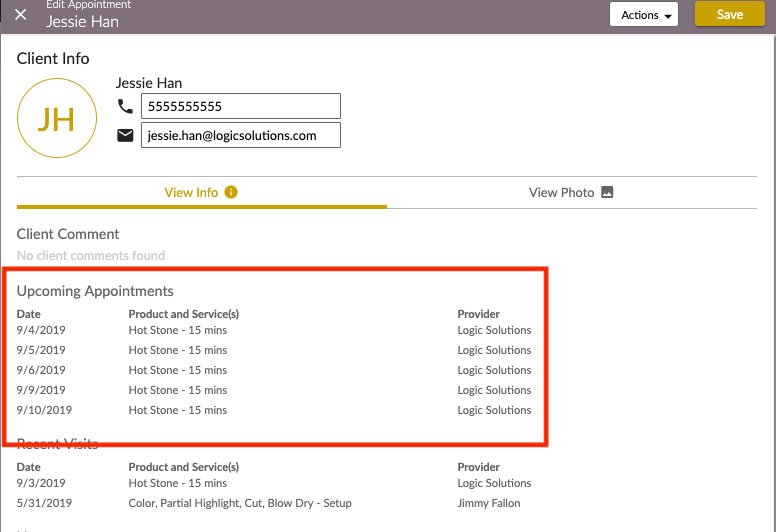 You can now also select notification preferences (texts/emails) for new clients, from that same screen.
Create, Purchase and Redeem Packages
You can now create, purchase, redeem packages and organize these packages by categories. To add a new package, click the 'More' menu, select 'Packages', click the plus sign located in the bottom right corner and add your package name, price, and link it to the services required.
To add this service to a category, simply type the category in the box and click to add that category.
*Packages are available on Deluxe and Premier packages.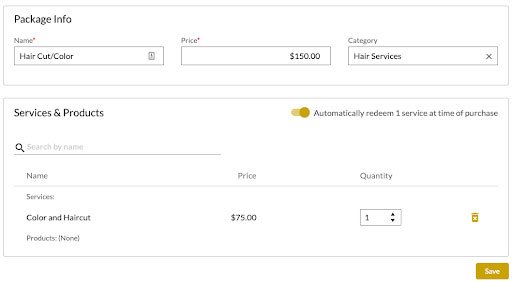 Resources
You will now see a 'Resources' menu item in your global navigation where you will be able to add, edit or delete resources. All of your resources will show in a typical list view format where you can: edit any item by clicking the row, delete any item by hovering over the trash, search for any item, and add new resources.
When editing a resource, you can enter a name, category, and add one or more services to your resource, as shown below:
When booking an appointment that requires a resource, you will now see a resource drop-down item on the appointment. You will not be able to book a service that requires a resource if none are available. If more than one resource is available, you will need to open the drop-down and switch the item to the correct resource.
*Resources are available on Deluxe/Premier Packages.

Purchase History Filters for Marketing
Our email/text marketing campaigns can now be filtered by:
Has purchased – service/product (anytime, last 3 or 6 months, or last year)

Has not purchased – service/product (anytime, last 3 or 6 months, or last year)
For each of these filters, you will be able to select individual services/products, as well as service/product categories.
*Automated email/text marketing is available on Installed, Deluxe and Premier packages.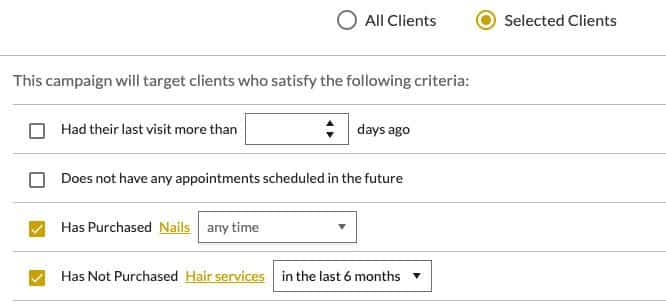 Show/Hide Employees On The Appointment Book
When adding/editing employees, you can now choose whether you want to show that employee in the appointment book. When adding a new employee, they will be added to the appointment by default but you can remove them at any time. When an employee is removed, you will no longer see them from the filter list or the 'View Employees' list but they will still be shown in the employee's drop-down list when adding a ticket.
*Show/hide employee feature available on Basic, Deluxe and Premier packages.

Creating Optional Cloud Accounts
When adding an employee on the employee setup tab, you will now see a 'Yes/No' option to create a cloud account. If you choose 'Yes', an account will be created so the employee can log into Daysmart Salon, if you choose 'No', the employee will not be able to login to Daysmart Salon, but will have the ability to make appointments and view them on the appointment book.
*Creating optional cloud accounts is available on Basic, Deluxe and Premier packages.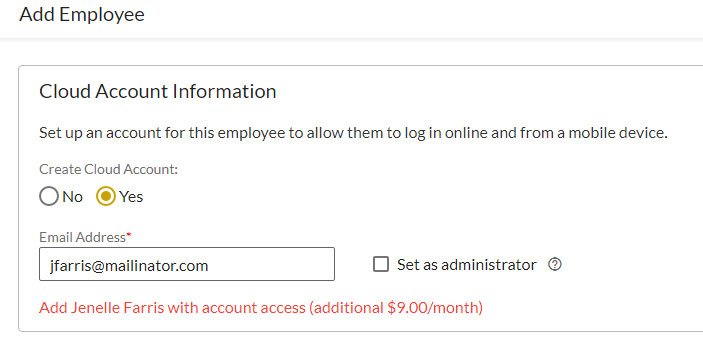 Exporting Reports
You will now have the ability to download any of your reports to either a CSV file or excel by simply selecting your report and clicking the export button. You can also use the Daysmart Salon mobile app to export the report to your email, a CSV file or excel by clicking the 'Share' button.
Totals Report Details
You will now have the ability to drill down into the 'Totals Report' calculation by clicking the 'Details' button. The 'Details' button will open a side drawer to display the details of the selected row, with export and print options available. The 'Details' for products and services will also now break out the taxable and non-taxable products and services!
*Exporting reports and total report details are available on Basic, Deluxe and Premier packages.

New – Daysmart Salon Kiosk App for Walk-Ins!
This new walk-in kiosk is available from the iOS iPad app store is perfect for businesses that want to allow walk-in customers to join a waitlist or check-in on arrival. The kiosk will work, as shown below:
The customer will select to join the waitlist from your iPad by entering their phone number on arrival.

If they are already a client, the software will find them automatically, if they are not then they will need to enter their name and email.

They can then choose an available employee or first available and a service from the list of services available

Once employee/service is selected, the client will be added to your waitlist and told to take a seat
The kiosk will sync with your Daysmart Salon software and you will have the ability to customize the background screen, upload company logo, and employee pictures. Clients can also check-in to already booked appointments so you know they have arrived.
Learn more about this new walk-in kiosk available from the iOS iPad app store by visiting this page.
*Kiosk is available on Deluxe and Premier packages.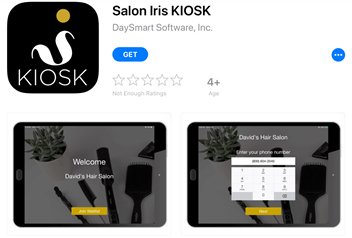 Mobile App Ticket Redesign
We have re-simplified the interface of our mobile apps when adding appointments, editing appointments, and checking out tickets! See the redesigned look below: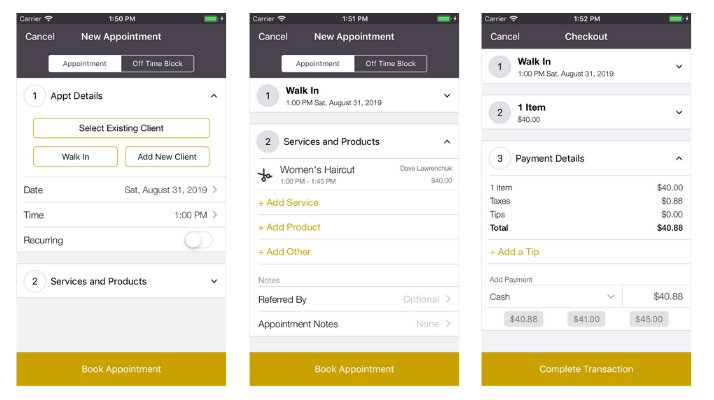 We hope you enjoy our latest updates as you continue to utilize Daysmart Salon to grow and run your business! If you have any questions regarding any of these changes, please don't hesitate to contact our support team by emailing [email protected].