It's Wedding Season! Check Out These Trending Wedding Hairstyles For Inspiration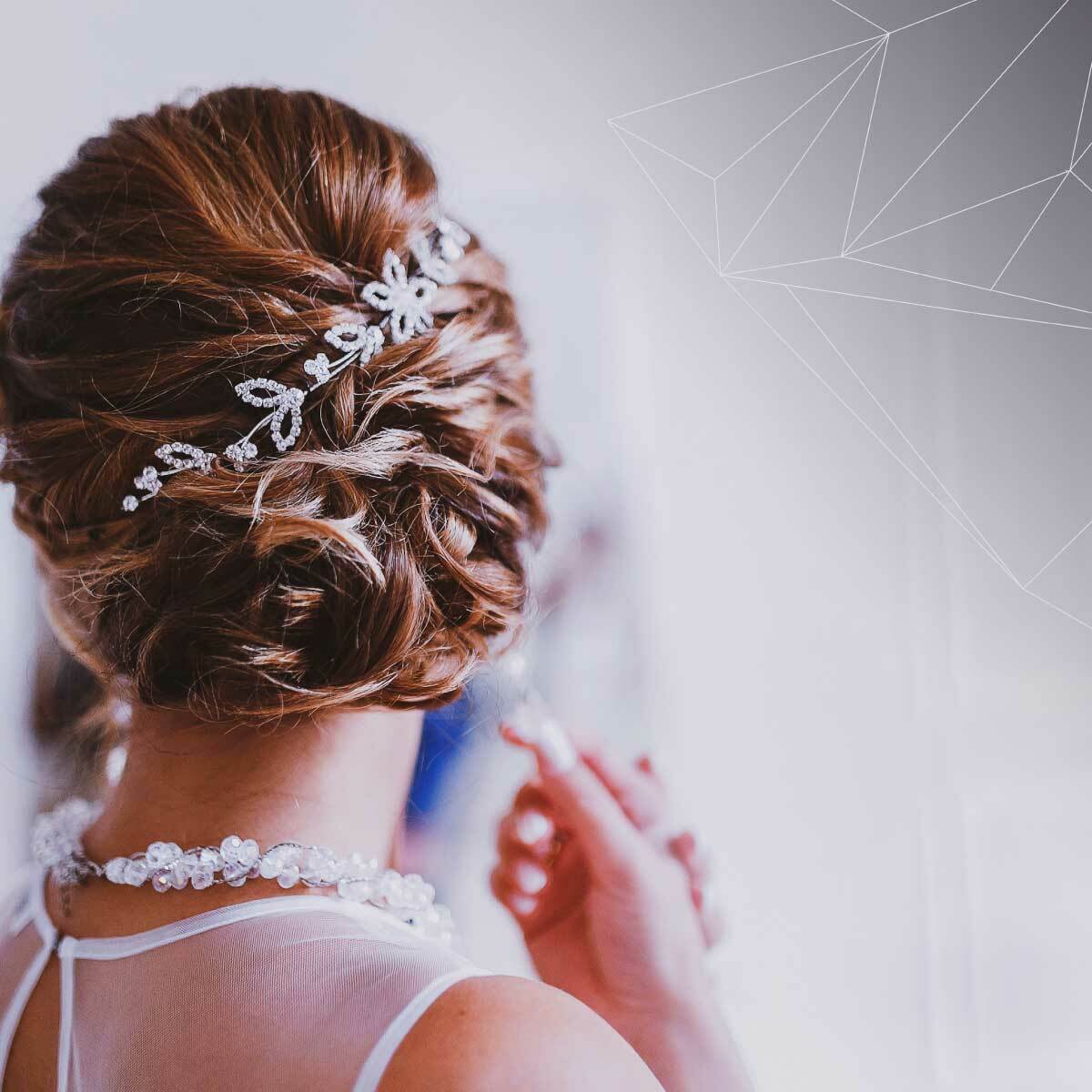 We're at the height of wedding season. And if you're getting married this year, there's still plenty of time to plan your wedding. After you choose your dream dress, you may start to wonder about how you'll wedding hairstyles will look for that
We've all seen how brides shower the traditional updo with jewels, flowers, and of course, the veil. But which wedding hairstyles are trending in 2019? If you're still not sure how you'll style your hair for your wedding, this article is for you!
Wedding Hairstyles – Let's Begin!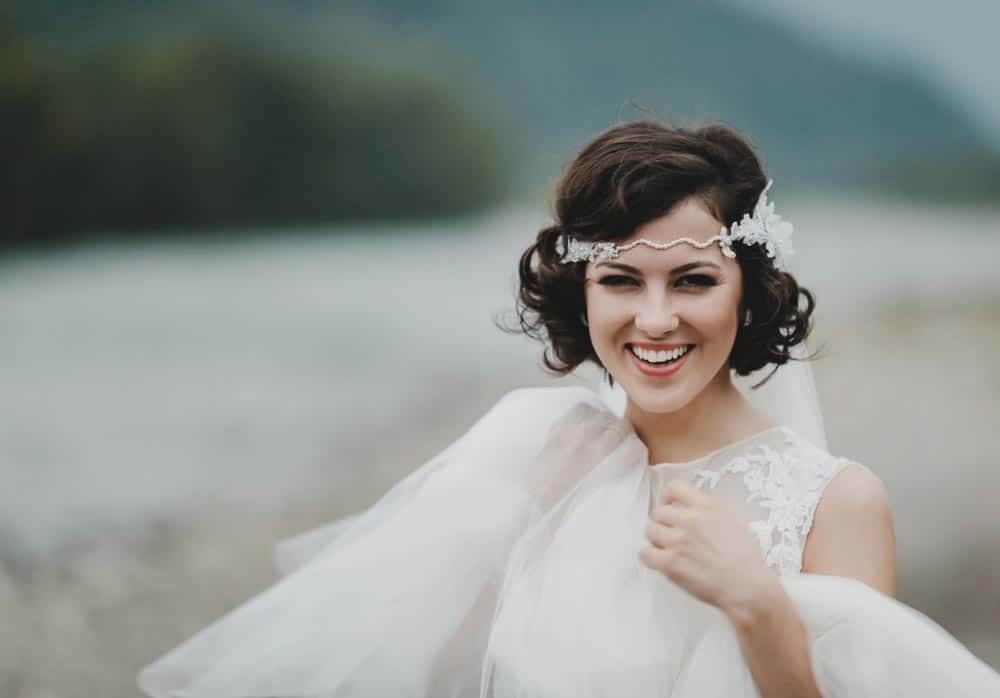 Wedding Hairstyles for Short Hair
Women with short hair tend to think that they have limited options when it comes to wedding hairstyles. But this couldn't be further from the truth!
Check out these fabulous hairstyles for brides with short hair…
Whimsical Updo
This is updo is not only an elegant and unique spin on a traditional updo. It's also quite simple to style.
Styling a whimsical updo involves giving your ends a bit of curl and teasing the roots. Then, brides can choose how to pin it up. They can use multiple pins adorned with pearls or even an embellished hair comb.
This style looks best with lace dresses that dip with a v-neck.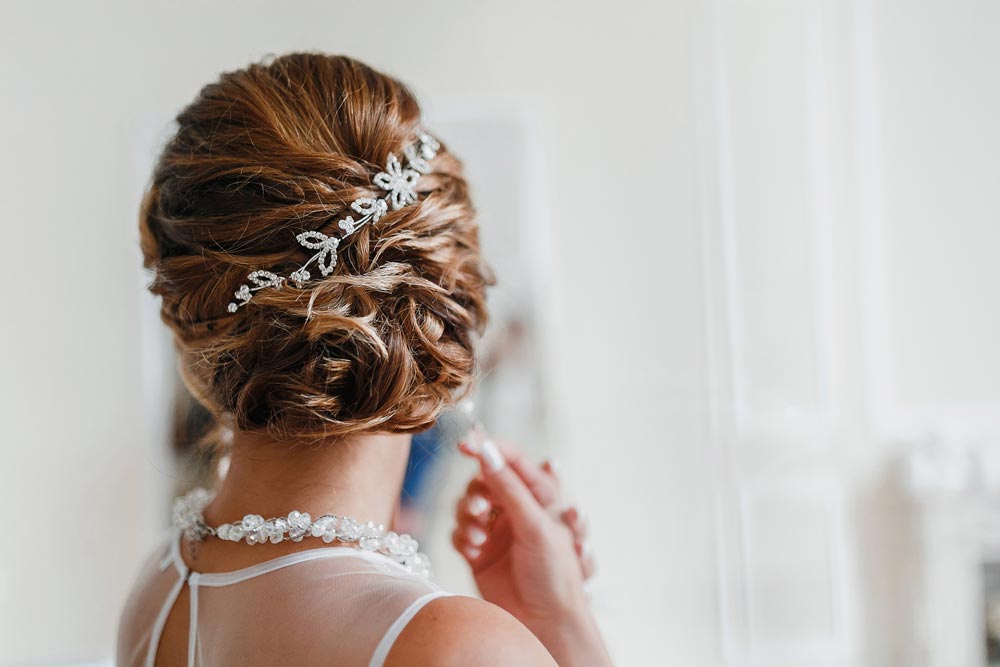 Finger Waves
Finger waves may seem a bit too retro for 2018. After all, they were popular back in the 1930's among movie stars like Bette Davis and Mae West.
But not only is it a timeless hairstyle. It's a striking look that's easy to do with short hair.
There are several variations of the finger wave hairstyle. For a softer look, you can use less hair gel. You can also complete the look with a feathered clip or a birdcage veil.
Pixie Bride
If you have a pixie cut, chances are likely that you'll be rocking some type of hairpiece on your big day. So, what are the best ways to play up a pixie do and complement a hairpiece?
If your pixie cut is longer on top, the key is honing in on its volume and revving up the texture. For a pixie cut that's growing out but is not quite a bob, add some waves.

Wedding Hairstyles for Medium-Length Hair
Does your hair fall somewhere between your chin and right below your shoulders?
Here are some of the trendiest bridal hairstyles for medium-length hair you'll see in 2018!
Low Bun
Meghan Markle was this year's most-talked-about bride. And the elegant low bun she wore at her wedding is something that brides everywhere emulate.
This hairstyle is the perfect balance of simplicity and elegance. The top has a bit more volume while you can twist or tie the bun back any number of ways.
The low bun complements ball gowns and A-line wedding dresses. And it's a suitable style if you're having a formal wedding.
You can either wear a veil like Meghan Markle, or you can dress up the bun with a jeweled hairpiece.

Faux Bob
Do you have long or medium-length hair but are considering chopping it off so you can have a bob for the big day?
Before you go through the trouble to do that, know this: Creating a faux bob is easier than you think!
Hairstylists have perfected many ways of transforming long hair into faux bobs. They're not only glamorous but the optimal style if you're having a 1920's themed wedding. They also look great if you're wearing a long-sleeved or sheath dress.
Beach Waves
Are you a bit more on the laid-back side? Or, are you having a destination wedding?
Wavy hairstyles are lovely whether you're getting married in a ballroom or on a beach. A tousled, wind-swept look embodies beauty, grace, and a carefree attitude all in one.
You can wear full-blown waves without anything else getting in the way. Or, you can clip your waves to one side and channel your inner mermaid.
You could also give your waves a gorgeous twist by going for a half-up-half-down look. You can pull your hair back in a braid, with an embellished hairpiece, or even in a simple knot. These styles especially complement strapless wedding dresses.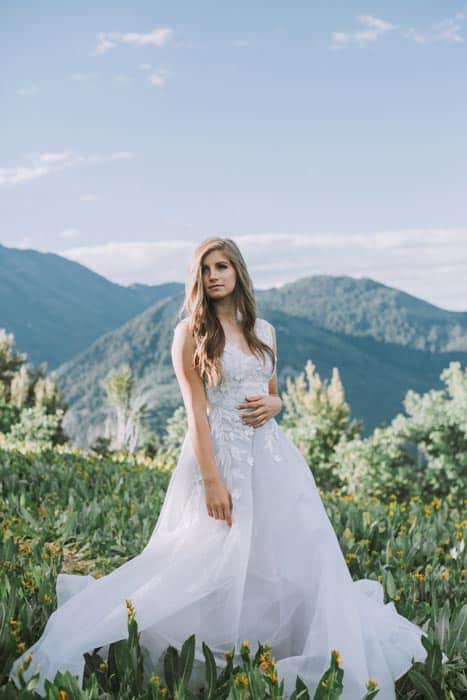 Wedding Hairstyles for Long Hair
The choices are endless when it comes to long hairstyles. And if you're getting married and have long hair, here are the trendiest looks this wedding season!
Messy Updo
Looking to strike a balance of chic and mess with your wedding hairstyle? Look no further than a messy bun!
Whether you pull the bun up high or down low, this look suits formal and casual weddings alike.
And there are so many variations of how to pull one off. Some brides twist their buns and loosen them to add volume. Others let strands of curls flow in front of their faces and from the bun itself.
The bottom line? A messy bun is a romantic style that's becoming more and more timeless every year.
Fairytale Braid
Are you a bit more on the bohemian side? Or, do you want to look like an elvish princess on your wedding day?
Fairytale braids are sometimes called waterfall braids. And that's because these braids are more free-flowing.
Brides who wear this look often curl their hair and braid it into one big, thick braid. Other brides create small fish braids and curl the rest of the hair. Or, they pull their back into one big, loose fish braid.
To complete this style, add flowers that weave in and out of the braid.

Bouffant Wedding Hairstyles
French actress Brigitte Bardot is still known today for her trademark bouffant hairstyle. While her bouffant was on the messier side, you can channel this style in a more elegant fashion.
The bouffant requires a lot of teasing and volume in the upper sections of the hair at the roots. Then, the rest of the hair simply falls down with a bit of wave or curl to them.
For weddings, brides can neatly pull the upper section of their hair back into a pin. That way, they can push it up back and create a high-volume illusion.
If you have long locks with side bangs, the Brigitte Bardot inspired bouffant may be the style for you.
Ready to Rock Gorgeous Wedding Hairstyles This Wedding Season?
There's no limit to how brides can style their hair. And so often style depends on hair length, wedding theme, and personal taste.
If you're getting married this year, don't overlook the importance of your hair on the big day. Years from now you want to look back on your hair and think, "Wow. I still love that hairstyle."
Are you a hairdresser who specializes in wedding hairstyles? Does your salon have the technology it needs to market to brides and book bridal parties? To learn more about salon management solutions, connect with us today!