Top 5 Salon Must-Haves to Keep Your Clients Coming Back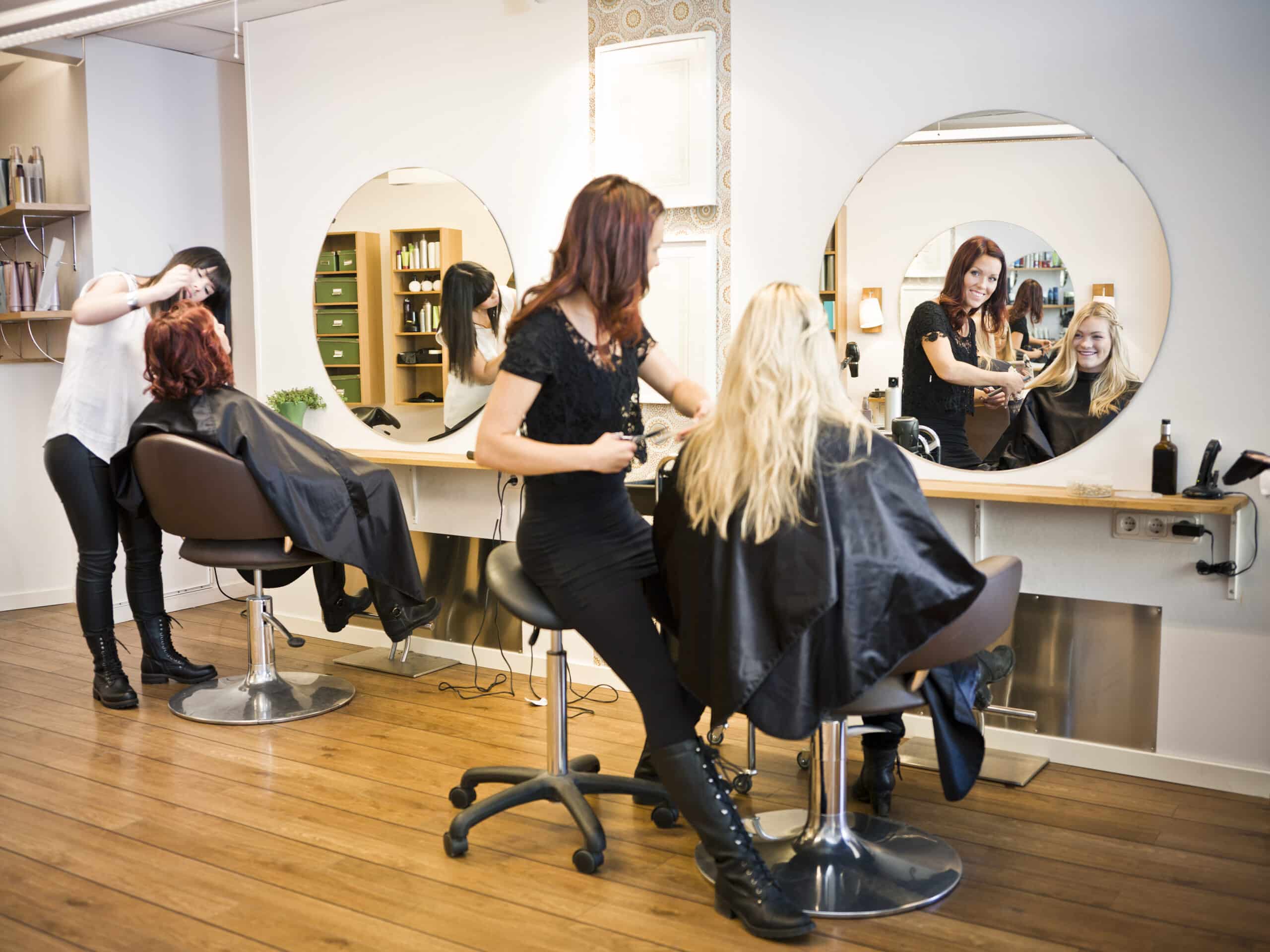 Salon goers are seeking more than quality service from their stylists, they are also searching for a quality salon experience. They often crave to feel engaged and entertained while being pampered and if you're a salon business owner, it's a wise business decision to invest in a client's comfort. Read through our top salon must-haves to boost your engagement so clients are excited to book, happy to stay, and look forward to coming back.
Complimentary Wi-Fi
In this digital age, Wi-Fi has become a socialized requirement for most public spaces. In salons, clients are commonly on their phones scrolling through social media, texting friends, or catching up on work from their laptops. It can decrease your client's experience if Wi-Fi is not provided or if Wi-Fi comes at an extra cost when they are already paying customers. How are they going to show off their new look on Instagram and tag you in the post if they don't have any internet service to do so? If you're seeking long-term client satisfaction and potential clientele growth, free Wi-Fi is a necessity for your salon.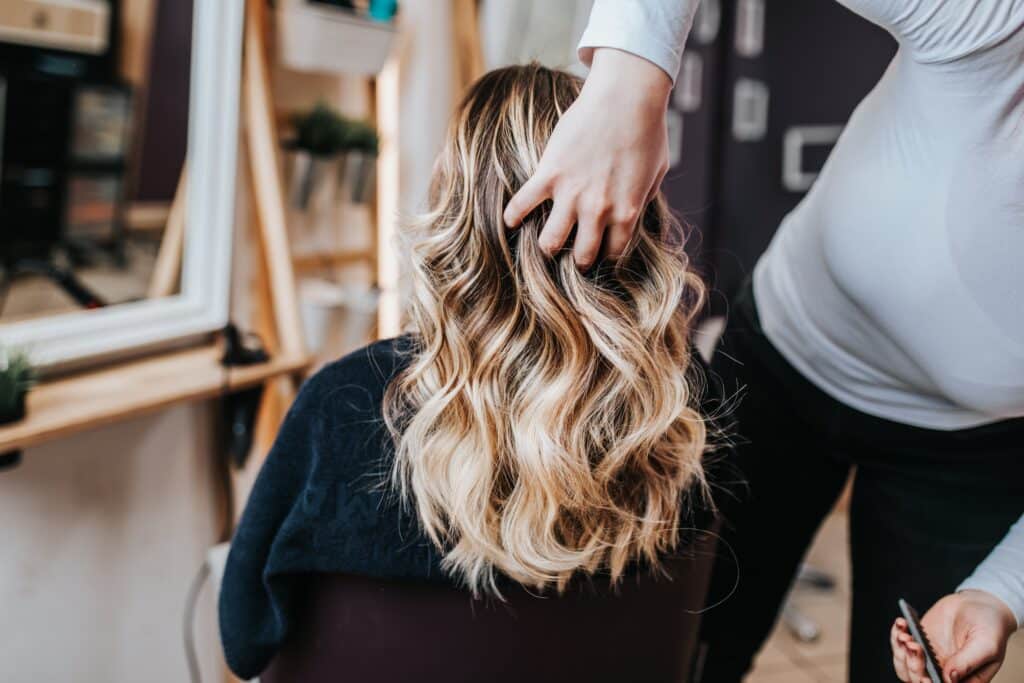 TV Streaming
Streaming television in your salon helps to create a more relaxing and community-based atmosphere. Whether clients are being serviced or waiting their turn, they can enjoy what's on the screen and spark conversations with other clients or their stylists.
Family Feud is a great TV show to stream for this reason. Everyone can play alongside the families while laughing at Steve Harvey's ridiculous jokes and reactions. Some other shows we recommend are The Real Housewives, Selling Sunset, various sports highlights, Love is Blind, The Drew Barrymore Show, and America's Next Top Model.
Beverages
It's common to find that the most top-rated salons offer complimentary drinks. You never know how your client's day was going prior to their appointment. Whether it was good or bad, offering them a beverage will boost their mood.
Start small by offering bottled water, hot tea, and various fruit juices. Infused water is another good go-to as it will make your salon feel more luxurious. Some water infusions to try are various pairings of cucumber, lemon, mint, lime, and strawberries.
Sidenote: Cucumber and lemon is a popular detox water infusion that would spark the interest of any of your health-conscious clients.
Champagne is another common option that will give any customer a 5-Star experience. Though if you decide to serve alcohol in your establishment, please be aware of your state and city laws around serving alcohol.
Games
Who doesn't love a good game? It's pretty rare to see these in salons, but it makes for a memorable salon experience. In your waiting areas consider putting out a chess board, a glammed-out tic-tac-toe board, trivia cards, or even some conversation starter cards clients can ask each other, or stylists can ask their clients.

Daysmart Salon focuses on providing software to assist the average salon owner in creating a memorable and easy experience for their clients; from salon business tips and advice to the bread and butter of what we offer; things like online appointment scheduling and loyalty programs to encourage customers to trust in your business.

Music
There's never a bad time for a jam session and I bet your clients would love to hear one of their favorite songs while waiting to get in your chair.
When it comes to choosing the right genre of music for your salon, it's best to cater to your clientele's taste. For example, if you serve a younger crowd, they may be opposed to hearing Frank Sinatra during their root touch-up.
If your clientele is too broad, use the music to control the energy of your space instead. Play jazz, lo-fi, or nature sounds if you want a relaxed atmosphere. If you want your salon to be more upbeat, play the latest pop and hip-hop hits. You can also play festive music during various holidays.
TV shows, refreshments, games, free internet, and music are great ways to enhance the customer experience in your salon. Using them wisely can boost the overall morale of your space. Your clients will leave looking great, feeling refreshed, and more connected to the environment so they keep rebooking with you.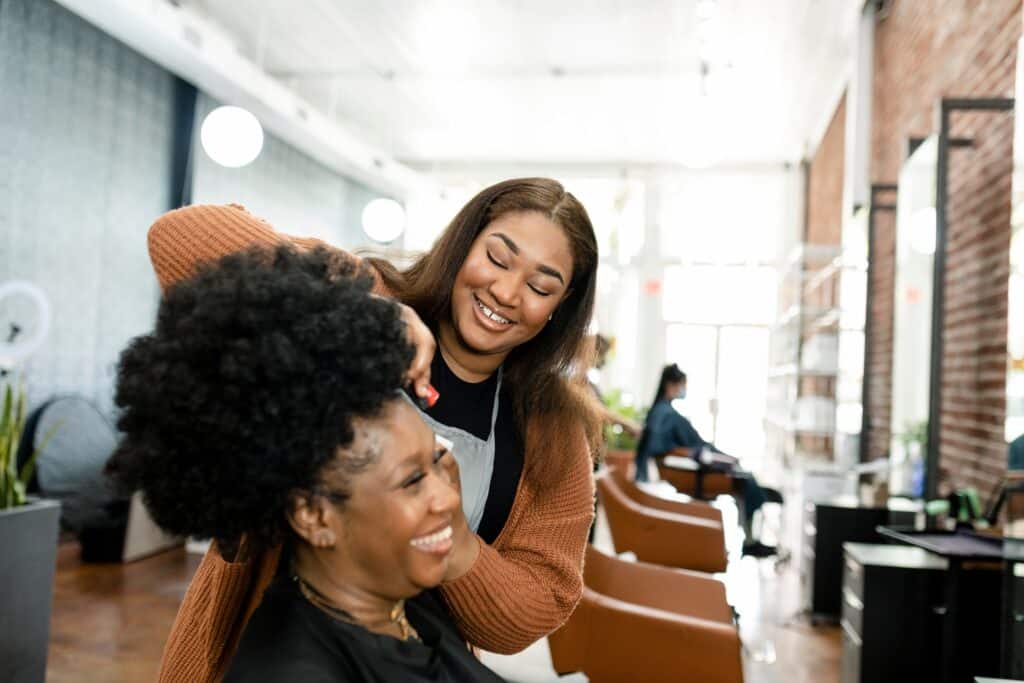 Start your relationship with DaySmart Salon and enhance your customer relationship even more. Our detailed customer profiles help you to store notes, purchase history, and detailed client information so you always know exactly who you're serving. Reward your returners with our loyalty tracking system as you get to choose whether you track points or dollars of your client's services or purchases.