6 Creative Text Marketing Campaigns for Your Salon That Engage Clients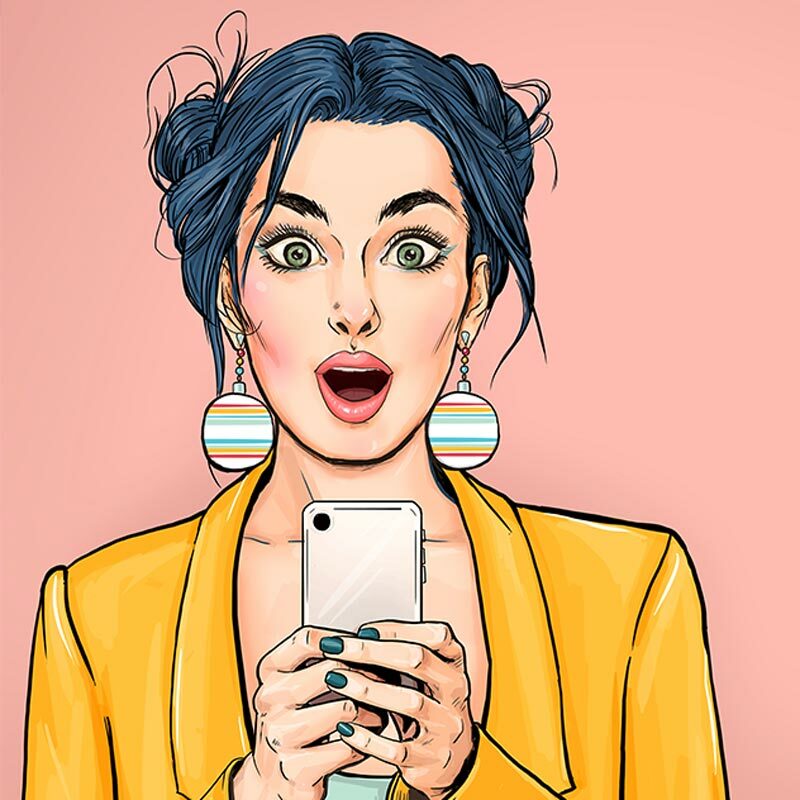 There's an old marketing adage that when everyone else zigs, you should zag.
When everyone else is using email, chatbots, and Instagram? Your text marketing campaign stands out because it's different.
A full 64 percent of customers think businesses should use SMS more often to contact them.
Yet how do you know what to send them? How do text marketing campaigns work?
We've got you covered! Read on for six ideas for text marketing.
1. Treat Customers Like VIPs With Text Offers
Text marketing is a great choice to use with existing customers. You already have their details, especially if you send appointment reminders by text. Rather than having your stylists use their own phones, use booking software that has two way texting integrated into its system.
Set up a text marketing campaign for those customers who opt-in to receive marketing texts. Consider these your VIPs.
These customers are already 'warm' in that they already spend money with you. They want to hear about special offers on a service they already use.
You might send VIP-exclusive discount coupons, priority appointment booking, or other special deals.
Text messages can get open rates as high as 98 percent. That makes them a more effective marketing strategy than social media, paid ads, or email.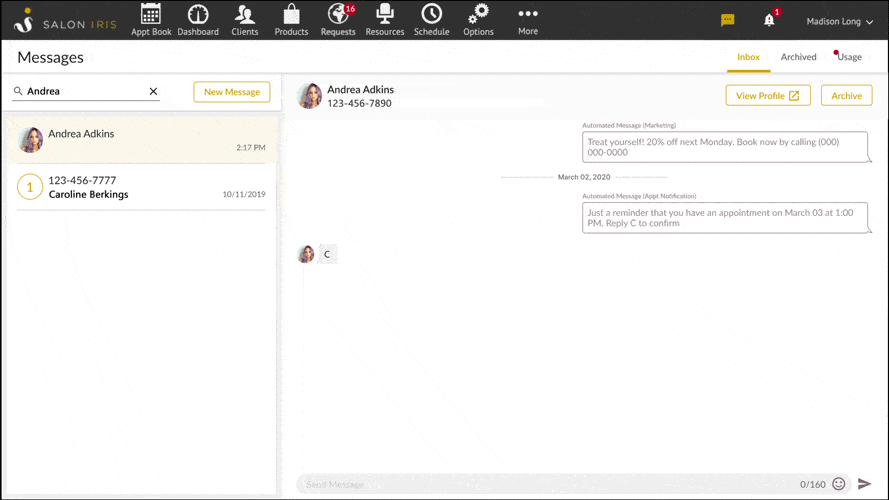 2. Use Appointment Reminders to Reduce No-Shows
Text messages feel more personal than an email or even social media messages. It also makes it easier to access groups in your customer base who may not use email or internet services that often.
This makes text messages a great place to remind customers of appointments. It cuts cancellations and no-shows, which boosts your bottom line.
Even the most organized people can miss appointments or forget a booking. Text them the details at the point when they book. Send a reminder a week before and again the day before. Automation can save you quite a bit of time if you have a booked calendar and can really streamline your booking process. Appointment reminders don't just work for clients–set up email and/or text appointment reminders for your employees to keep them in-the-know on any new appointments scheduled, appointment changes, and/or appointment cancellations.
These text messages also remind customers of your brand. It's a simple and low-cost way to keep your brand top-of-mind with them before appointments.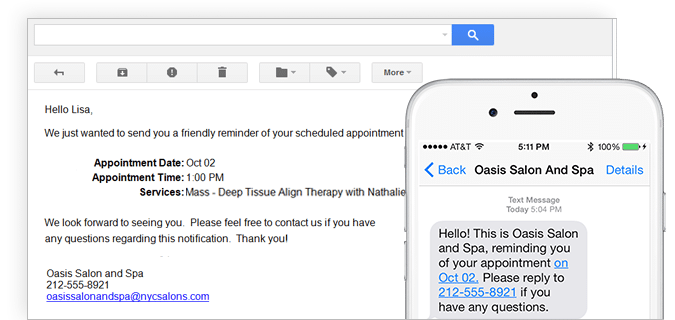 3. Offer Helpful Advice
If reminders boost brand awareness before appointments, what can you send between appointments?
Advice! People love receiving tips and tricks to help them look and feel better.
You have two ways to do this. In the first strategy, you divide up your existing customers according to problems you know they have.
That might be dry skin, dandruff, or frizzy hair. You can always poll your customers when you first meet them so they identify these issues for you.
This means your customers will only receive tips that are useful for them. Getting tips about oily skin when theirs is dry won't provide a good experience.
In the second strategy, you send a variety of tips to your whole list. With this approach, you can include new customers who have signed up but aren't regulars yet.
Customers will have to pick and choose what they pay attention to.

How It Works
Whichever strategy you choose, send your customers advice, quick tips, or product recommendations between appointments.
You're not asking them to buy anything. The texts pass on useful information.
Yet it becomes much easier to sell the right products when they're in the salon. They're aware of the product from your text and they now know what it can do.
4. Reach Wider Audiences
You may wonder how you can reach wider audiences by text. After all, you only get someone's number when they sign up for messages.
The fastest workaround is to leverage word-of-mouth combined with discount codes.
Send existing customers a discount code that involves a friend. Perhaps they can get 15 percent off their visit with the code, but 20 percent off if they bring a friend.
The discounts will cost you money upfront. Yet if they bring a friend, that exposes a new person to your salon. It also brings in more money when they pay for their visit too.
5. Aim for a Full Calendar With Special Promotions
You'll always have particular days, or times of day, that are slower than others. The best text marketing campaigns can get people into the chair at those times.
This can work even if you have slots to fill this week. People read and respond to texts faster than other forms of communication. Did you know that 90 percent of millennials keep their smartphone within arm's reach, even while sleeping?
One way to do this is to send a blanket text campaign to everyone on your list. Offer a discount to anyone who books on a specific day.
Another approach is to create a group of your most loyal customers. Send the discount code to these customers first. It acts as a reward for customer loyalty.
A third approach is to check your appointment book. Which customers usually book for these days or times of the day? Offer discounts to them for booking during these slower periods.
The advantage of this approach is the customers have booked during those times in the past. That means they have less resistance to doing so again.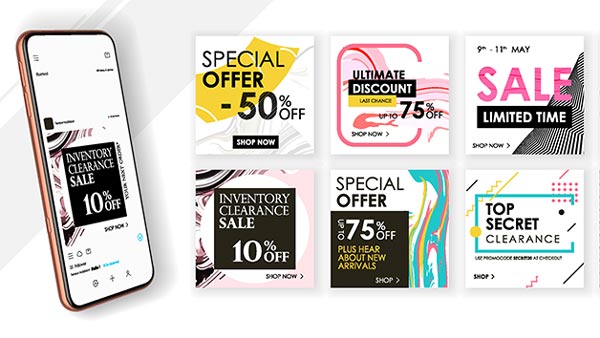 6. Use Text Marketing Campaigns to Get Reviews
Marketing doesn't only rely on letting customers know about new services or offers. Getting feedback or testimonials from existing customers is essential.
This lets you improve or extend your services. It also gives you valuable reviews you can then re-share.
These give potential customers 'social proof' that you're a good salon. Sometimes, the best marketing is word-of-mouth. Reviews help to generate that in a way you can control.
You can send a survey rolled out across a series of texts. Your customer enters a number to lodge a response. When they reach the survey end, ask them to leave a review.
Or if you prefer, send a text at the end of their appointment. Ask for a review when they're already pleased with the service. Send automated texts and emails to clients with a reputation management tool asking them to review their experience with you. If the review/ recommendation is a positive one – encourage clients to tell the world with our automated tool that sends them to Yelp, Facebook, and/or Google. Grow your likes, shares, reviews, and social media engagement!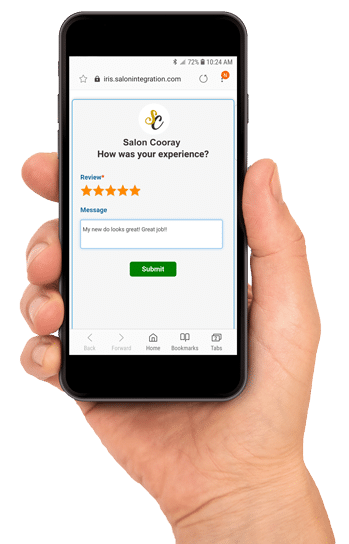 Text Your Way to Success
Now you know how to add text marketing campaigns to your existing marketing strategy. Benefit from the speedy open rates and response times of text.
Fewer businesses use text marketing so you have less competition.
You can also build a more personal relationship with your customers. After all, you do this in person in the salon, so why not add the personal touch to your texts?
Click here to learn more about our marketing services.