Top Takeaways from the 2019 U.S. Small Business Technology Trends Report – Salon and Spa Market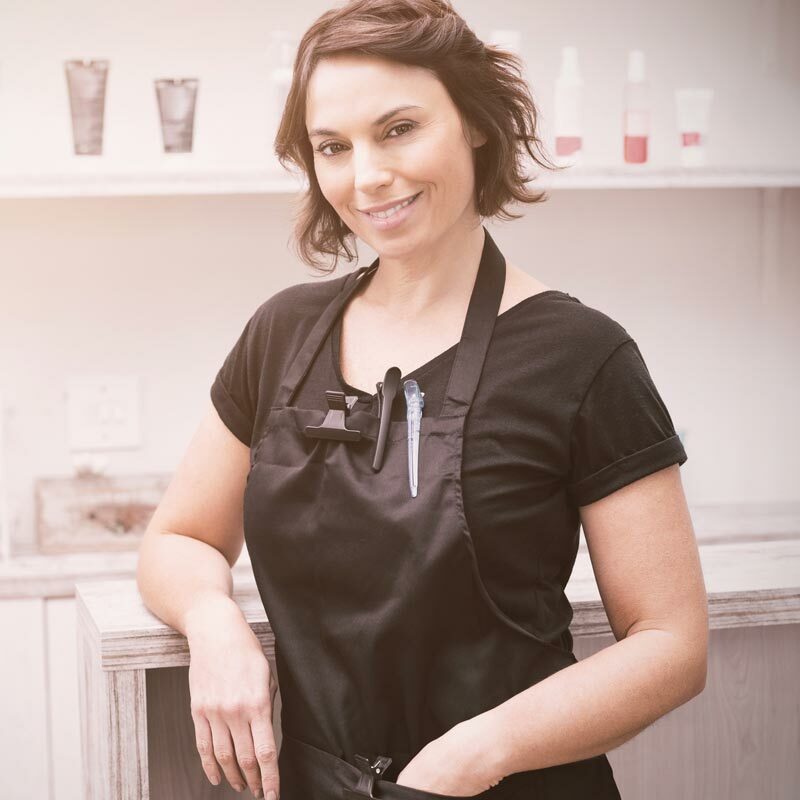 As the backbone of the U.S. economy, small businesses are far from being small potatoes. In an increasingly commercial world, the allure of "mom and pop" operations and the commitment to shopping locally has resurged. However, small salons can't afford to function less optimally than their corporate counterparts. Salon owners still need to manage a rapidly changing market and increasing expectations in the digital age. Traditional pen and paper business management tactics won't keep pace with the pressures of tech-inclined clients in the salon industry.
As a result, many small salons business owners are evaluating and implementing software tools that not only enable them to remain competitive, but that also empower growth. To understand this shift and how it impacts our customers' needs, DaySmart Software, the makers of Daysmart Salon business management software, partnered with research firm Researchscape International to survey more than 590 U.S. small business owners in the spa and salon industry, on their technology investments and the challenges they're facing. These are some of the top takeaways.
The State of U.S. Small Salon and Spa Businesses in 2019
Despite today's complicated business landscape, salons and spas in the United States are growing. Sixty-seven percent of survey respondents indicated that their sales increased from 2017 to 2018. What's more, 60 percent of respondents make more than $100,000 in annual revenues, and 30 percent make more than $300,000. So small salon and spa businesses are not only surviving in the market, but many are thriving.
Even with this success, however, 58 percent of respondents say the number one concern keeping them up at night is making enough money. This worry is compounded by the top challenges that salon and spa owners say they face, including:
marketing to prospective or current customers
making enough money
controlling costs
finding new customers
managing time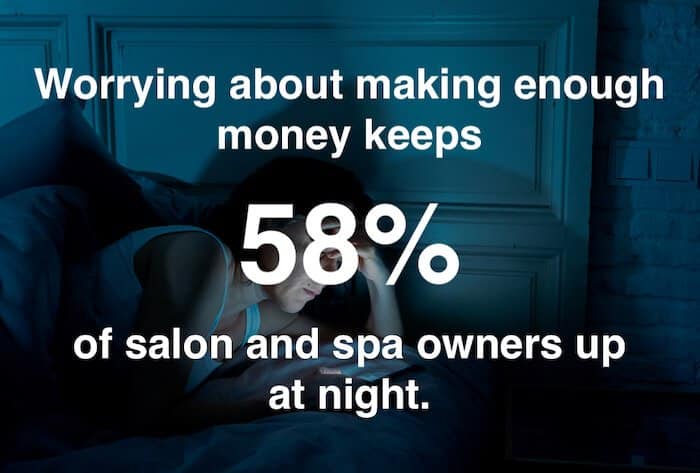 In response to these variables, salons and spas are prioritizing investments in technology. Fifty-six percent of respondents use business management software to manage their daily operations. Furthermore, the types of technology they select speak to the priorities of consumers and the market. The top areas of investment in 2019 for salon and spa owners are marketing software (36 percent), POS systems (33 percent) and cloud software (16 percent)—and they are seeing direct results.
The Benefits of Going Digital in The Salon Industry
According to DaySmart's survey, small U.S. spa and salon businesses that use business management software see major business benefits:
62 percent saw reduced manual effort and paperwork
56 percent saw decreased missed appointments
52 percent saw increased customer satisfaction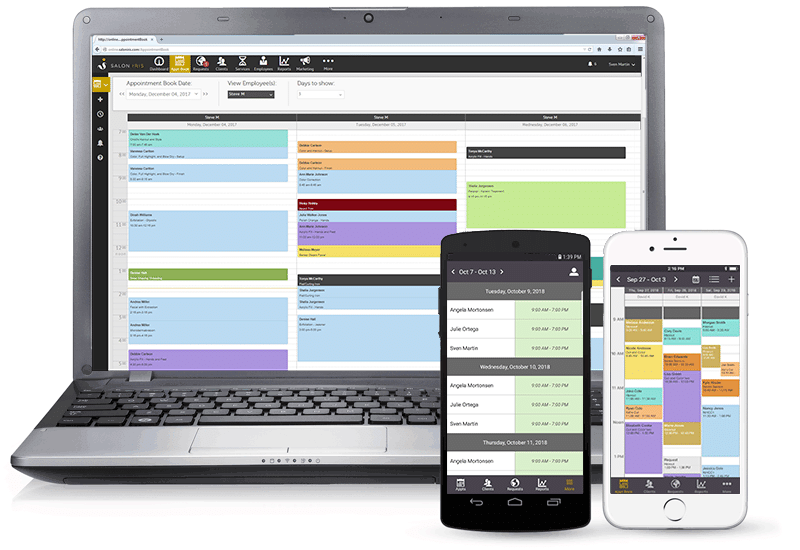 To reap these results, salon and spa owners must choose a software solution with capabilities that solve for their specific business needs. According to DaySmart's survey, the number one software feature that small salon and spa business owners look for is scheduling, followed by automating customer communications and POS. These priorities—which streamline time-consuming tasks for employees—reflect the need for modern businesses to optimize productivity to compete in today's market and deliver better-than-ever customer service.
Interestingly, though, salon and spa owners who use business management software still face a significant challenge: keeping pace with their own growth. They worry more about managing cash flow and inventory than owners who do not use business management software. As money keeps salon and spa owners up at night, this is not necessarily a bad problem to have.
Salon and spa owners who haven't adopted software yet may be part of the 23 percent of respondents who said they don't have the internal expertise required. The other top barriers to software adoption are concerns about cybersecurity risks and not understanding which tools are needed to solve business problems.
Salon and spa owners are constantly vying to create long-lasting, loyal customer relationships—which requires juggling multiple trends and competitors and wearing multiple hats. However, by investing in the right digital solutions, small salon and spa owners will find it easier to run and grow their businesses than ever before.
Download the full 2019 U.S. Small Business Technology Trends Report – Spa and Salon Industry here. To learn how Daysmart Salon can help you address these salon industry challenges and grow your business, visit our product page here.