Summer-Proof Your Salon With the Help of Your Salon Scheduling Software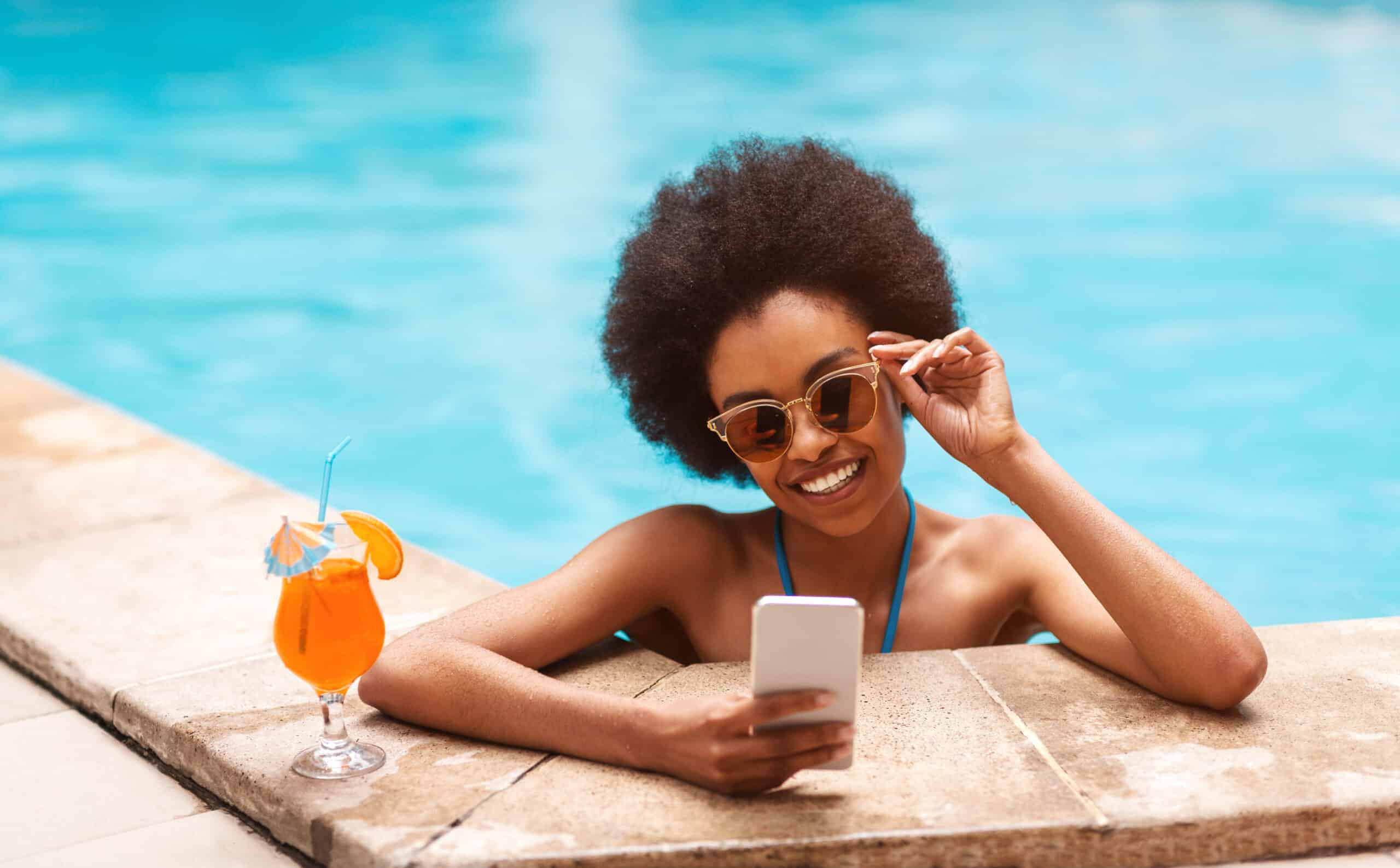 During these summer months, you may have noticed a change in pace at your salon or barbershop. Whether you expected it or not, you may be dealing with more canceled appointments than normal, or a general lightness in the number of clients you typically see daily.
Don't be discouraged — it's totally normal. As your clients cruise through busy summer schedules and take long-awaited trips, they put their salon commitments on pause. But rest assured, they'll be back. Consider this slower period as a moment to breathe, catch up on things, and if you wish, get creative with strategies to help you summer-proof your salon. You don't have to take a hit every summer. With outside-the-box thinking and resources like the right salon scheduling software, you'll have no trouble keeping your salon or barbershop full and your revenue intact.
Business-boosting strategies your salon scheduling software can support
Pulling together a plan to summer-proof your salon can be simple. You'll discover it doesn't necessarily require a major investment in time or capital. Your plan can focus on connecting with clients in new ways and marketing your services from different angles. Start with the tools you have and take advantage of what may already be available to you. A feature-rich salon management software will have what you need to execute your plan.
Let's look at a few strategies your software can support as you manage the potential disruptions of summer and maintain a healthy business pace.
Prevent last-minute cancellations and no-shows.

One of the simplest things you can do this summer is to ensure you're reminding your clients of their commitments. While not all of them will travel, many will likely be out of sync with their usual routines and simply forget about upcoming appointments. You can avoid the inconvenience of no-shows by creating more touchpoints with your clients.
With the right salon scheduling software, you'll have the tools to reduce cancellations through appointment reminders effectively. Rather than taking time in your day to burn through follow-up calls, you can set up automated text or email confirmation messages that give your clients little nudges to ensure they show up or make adjustments if needed. It's likely they'll appreciate the reminders and if some of your clients reschedule, you can also share last-minute openings with other interested clients to help keep your days well-booked.
To take things a step further, you can also protect yourself from abandoned appointments by collecting service deposits upfront or charging a fee for no-shows and last-minute cancellations. The extra layer of insurance for you will likely deter clients from taking your time and schedule for granted.
Watch our webinar for quick tips on how to minimize cancellations and maximize salon bookings year-round.


Promote walk-in appointments
If your salon is fully booked most of the year with slower periods during the summer months, you may want to consider promoting walk-in appointments. This can be done to capture clients looking to try something new, clients taking advantage of more free time, or even foot traffic (which is usually at its height, thanks to the summer weather).
This strategy can be easily implemented if your salon scheduling software offers a walk-in kiosk feature. As a great way to greet new clients, while simultaneously freeing up your front desk, you can consider a walk-in kiosk to be the perfect assistant for filling gaps and keeping things running smoothly.
Sell products your clients can use this summer
Lean into your clients' jet setting by offering products that may complement their travels. If you own and operate a hair salon, assemble travel packs that include 'getaway essentials' like travel-size professional shampoo, conditioner, and other products they typically purchase from you anyway. Your clients may be delighted you've made their packing more convenient.
As a nail salon owner, you can consider offering travel-size anti-chip kits with products that can help your clients keep their fingers fresh in between appointments and especially during trips. Adding and selling products to your beauty salon business is simple if your salon scheduling app includes seamlessly built-in credit card processing that offers a modern payment experience.
Offer summer-inspired deals
Summer can be the perfect time to ramp up your marketing efforts with tactics like pop-up sales, free giveaways, or promotions for new clients. And if you don't want to cut prices, there are still ways to give your clients an experience that feels like a good bargain. Consider your options — offer package deals, provide add-ons to purchases, partner with nearby restaurants for 'treat yourself' specials, or even serve refreshing drinks during appointments. The point is to create compelling value boosts to your services.
Read our blog for a list of product ideas for your next summer restock.
Get creative with summer-themed campaigns and use your salon scheduling software to support your launches with features like text marketing that you can customize and schedule to enhance your outreach.

Optimize scheduling for the return to your regular season
When your clients eventually return from their summer travels and unpredictable schedules, they'll be ready to get back into their usual routines and self-pampering rituals. Try to catch them ahead of their returns. Send reminder emails to schedule their next appointments so you can plan for the surge of homeward-bound clients and keep things organized.
With a salon scheduling software that offers online appointment booking, you can ensure you're optimizing scheduling for the future months and feel at ease knowing your anticipated revenue will start to make its climb back up to normal or better.
Lean into a salon scheduling software fit for your business
If you're comfortable with the slower speed of things during the summer, it can actually be a good time to take advantage of your lighter schedule. Maybe you consider it perfect timing to learn additional skills, take on some renovations, or support your salon team members with additional training. Whatever your summer looks like, having the right salon scheduling software with features that drive time-savings and effective growth can support your salon through any season.
DaySmart Salon is an all-in-one, cloud-based business management software with salon scheduling solutions and comprehensive features that increase retail sales, boost efficiency, and keep you ahead of schedule. Whether you own and operate a hair salon, barbershop, nail salon, or hybrid salon, DaySmart Salon can support any stage of your business, making day-to-day management simple and limitless growth possible.
While you get creative and try new things to keep your business booming this summer, start your free trial to see if DaySmart Salon is right for you.