How to Succeed in the Beauty Business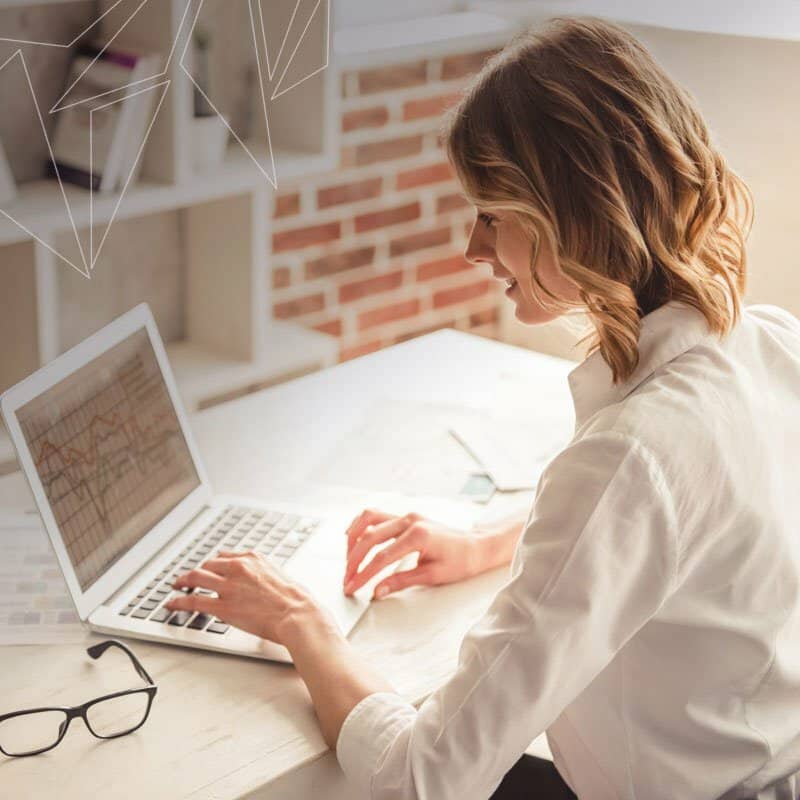 "If you build it, they will come" may work for baseball movies, but it's no way to get your salon beauty business off the ground. These beauty business ideas and tips can help you launch the beauty business you've always dreamed of — and have you looking gorgeous all the way to the bank.
Beauty Business Ideas & Tips
If You Fail to Plan, You Plan to Fail
You've probably made lots of beauty business ideas for your space and your service menu, but without a beauty business plan, you're sabotaging yourself. "You can always pay debt down, but you can't have $20,000 magically appear if you didn't forecast and plan properly," says Kevin Ruane, president, and CEO of Castleton Capital, which owns Quest Resources, a company that finances equipment for salons.
Planning Your Operations
How will your clients book appointments? What happens when they walk in the door? What will their wait be like if you aren't ready for them? How will you collect payment? Don't think just about the "during" part of your appointments. Consider the before and after as well.
Then, think about the backend operations of your salon, the parts that customers don't see. What retail products do you want to carry, and from which vendor will you order them? What's your routine for reordering other supplies? How often will you do laundry? Try to anticipate everything from start to finish.
Pro tip: "It's not enough to sweep up hair clippings after a cut or to wash and fold towels — you have to keep the salon looking and smelling fresh and clean so it's inviting at all times. Some salon owners prefer to have a maintenance crew come in to handle everything except the basics like sweeping and folding towels. The cost can be high, at up to $200 per visit, but the benefits truly do outweigh the cost," says Eileen Figure Sandlin, "Start Your Own Hair Salon and Day Spa"
Also, make sure your salon appointment software is ready to go before you open your doors.
Pro tip: "I am a busy esthetician and found myself consumed with spending my time booking appointments, and returning calls, all these things take time and therefore, not making money. I want to provide the best customer service I can. I know how valuable their time is. Bringing in Daysmart Salon software has helped not only save me time, but my clients LOVE the fact that they can book online at any time of the day, and they don't have to wait for a return phone call," says Kim Chase, Beautiful Skin with Kim in Chehalis, Washington.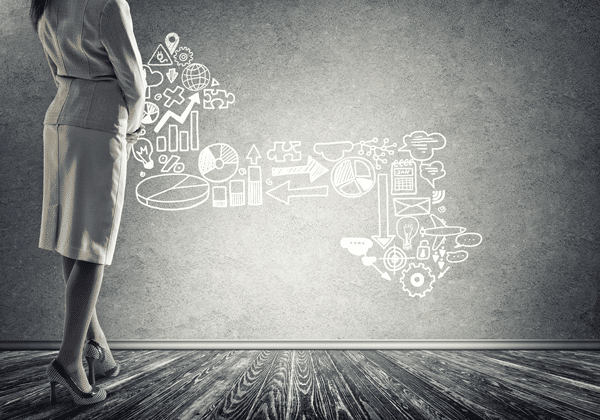 Set Financial Targets
When you're figuring out how much to charge and what your expenses will be, keep these beauty business ideas and targets in mind:
Labor costs. Eileen Figure Sandlin, writing for Entrepreneur.com, recommends figuring this out as a cost per hour. In other words, how much will you pay employees, and yourself, for the services you perform every hour.
Materials. Consider supplies you'll order regularly, infrequent purchases, like new towels, business cards, magazine subscriptions, and everything you need for daily operations.
Overhead. Try to spend no more than 50 percent of your labor and materials costs on things like rent, utility bills, insurance, and other costs of doing business.
Profit. Sandlin says most successful salon small-business owners bring in 11 to 15 percent more than they spend. If you're making less, try to cut expenses or raise prices; if you're making more, it's time to consider expansion or capital improvements.

Market Your Beauty Business
Have a plan for getting found online and in your local listings. Use free tools like email marketing and social media to establish connections with your customers. Construct a referral program that gives existing clients a discount for bringing in new people. There are plenty of low-cost ways to market your salon, but you have to invest several hours a week to get established. Read this blog to find beauty business ideas and tools for your salon advertising, which are all free!
Pro tip: "No matter how gorgeous your beauty business looks, or how state-of-the-art your kit is, if you haven't any cash left to promote it, no one will come," says Alice Kirby of Lockhart Meyer, a U.K. salon marketing firm.
Hire the Right People, and Keep Them Happy
One of the biggest mistakes new salon owners make, according to salon marketing expert Alice Kirby, is assuming they should be the primary breadwinners. "Too many salon owners, especially early on, believe they must be the main earner," she says. "They believe it's their job to put the most money in the till each week, and end up working their fingers to the bone whilst their team stands idly around waiting for clients."
To free yourself up to run the business, it's crucial to hire good people. Stick to competitive market pay rather than going overboard and spending too much at the beginning. "Some owners begin by offering their technicians a crazy percentage, like 70 percent, but too high a commission only causes trouble later on," says Chenzo Balsamo, who owns a nail salon in Boca Raton, Florida. "Once you get established, business will get good. It's only a matter of time."
Once you're up and running, take time to get feedback from your employees, and don't let small problems get out of hand.
Pro tip: "Address problems as soon as they come up. An employee came to me expressing a problem with another employee. I told her that the other employee wasn't so bad, thinking the problem would go away. It didn't," says Cetta Mastronardi, Port Jefferson, New York.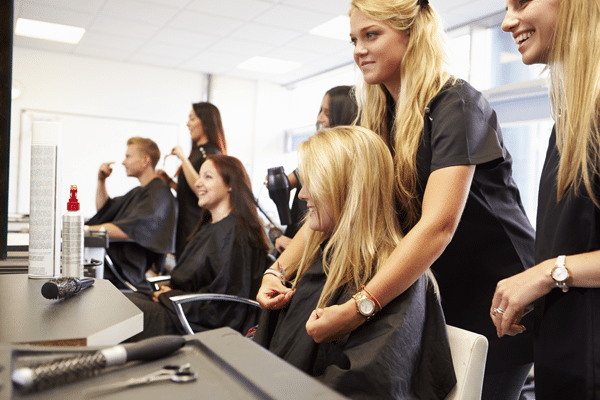 Communicate With Clients
Successful salon small-business owners invest in comprehensive client management tools that help them track client preferences, preserve client images, and even follow up after visits. "At our salon, everything is documented and coded, from the time a client calls for an appointment to the time we send a follow-up note to her asking if she is happy with the service she received," says Tony Fanelli, a salon owner based in Brooklyn.
Part of understanding clients means keeping track of what's said about your salon online. If you're getting frustrated Facebook posts or negative Yelp reviews, pay attention and take action. Powerful tools such as Reputation Management can help you gain reviews from happy customers and protect your reputation online
Pro tip: "Failing to monitor your customer return rate and negative word of mouth feedback can be a huge disadvantage when trying to build and grow your business. Always watch the numbers and what people are saying about your salon – including online." Jon Gonzales, salon small business consultant, Hairdresser Career Development Systems
Learn From Mistakes
No matter how many beauty business ideas or planning you do, you're going to make mistakes in the first years of running your business. Try not to repeat those initial mistakes; instead, learn from them and keep moving forward.
More than anything, Alice Kirby recommends getting out of your salon chair and into the driver's seat. "If you want a successful beauty business you have to work on it not just in it," she says. "Stop standing behind that salon chair or couch all day. Your most important task is to run your new beauty business."

For more beauty business ideas, tips and interesting content, check out our blog.