Strategies for Hair Stylists to Get More Clients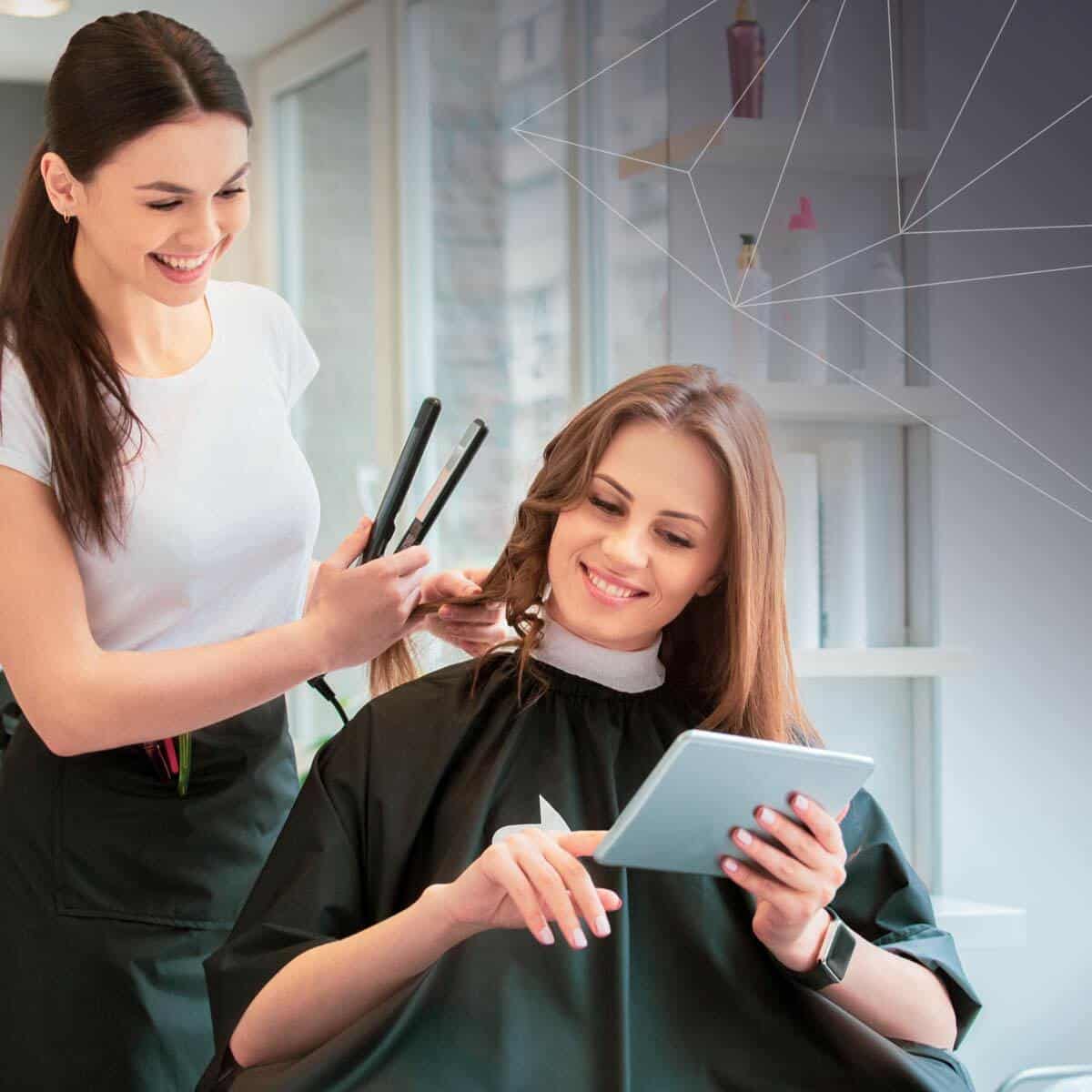 You're a great hair stylist and deserve a million clients – but how do you get the word out there and get more clients to fill up your chair?
With so much competition out there, it's tough to make your mark as a hair stylist. Even if you're incredibly talented. Which means you need to develop strategies to get your name out there. Your objective is to fill up your chair with bookings. Unfortunately, most hair stylist schools don't teach marketing. Which is where we come in. Here are some proven strategies to get more clients.
Brand Yourself
In order to get more clients, you have to separate yourself from your competitors. The hair salon industry employs 1.4 million people. Which means you need to brand yourself and figure out what makes you special. What separates you from all the other hair stylists, even the other ones who work in the same salon. A good way to do that is by reading, "The Purple Cow".
Your brand should be included in everything you do. Whether that's marketing, your logo, your business cards, and even how you dress and act. Branding helps build trust and will ensure people remember you when it's time to get their hair cut.
Subscribe to HARO
Don't be afraid to put yourself out there as an expert. One way to get free press is to sign up for Help a Reporter (HARO). It's free to sign up. All you have to do is read the e-mails that come out three times per day.
If a reporter is looking for an expert stylist, just send them your pitch. You could end up being featured on tv, online, or in a magazine as the stylist to watch. Being featured as an expert is an easy way to get more clients.
Use Cross Promotion to Get More Clients
Network and find resources who are willing to work with you to help each other out. Try contacting businesses that don't compete but who are complimentary to see if they're interested. One way to do that is to sponsor a local fashion show. Offer to do the hair for free as long as you're mentioned as the stylist who did the work. That way, it's a win-win situation.
Contact the local nail salon and work together to come up with a marketing campaign to help one another. It could be as simple as recommending one another on each other's websites. You can also just hand out each other's business cards. The more people you have who are willing to help promote you, the easier it will be to get more clients.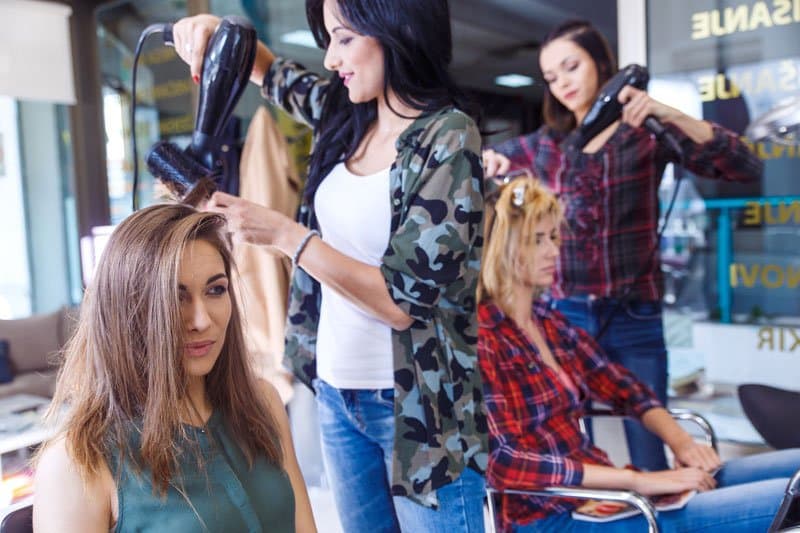 Offer a Promotion
Many places of business provide a promotion or discount to their loyal customers. You can try offering a promotion of 50% a haircut if the person opts to get their hair dyed by you as well. Buy business cards that feature a buy-ten-get-one-free promotion. That way, people will have the incentive to keep coming back to you time and again.
When the holidays come around, offer a promotion directly related to the holiday. Offer a Christmas special that gives people a free blow dry and hair styling with any purchase of a cut and full color. Sell hair styling products and offer a two-for-one deal. Don't be afraid to get creative. It doesn't have to be a big promotion, just remember that people like getting something for free. It's a great way to get more clients.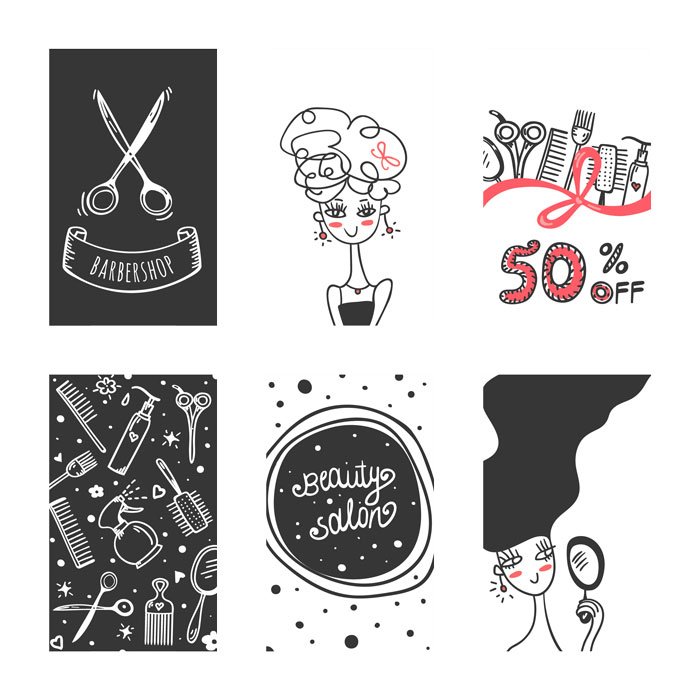 Use Social Media
Social media is the perfect place for a hair stylist to get more clients. It's incredibly easy if you formulate a well thought out strategy for social media. All you really need is your smartphone and you have everything you need to start a great campaign. Ask if you can feature photos a client's before and after haircuts. Then post it on social media to show how talented you are.
Write a post about frequently asked questions. Shoot a video about what hairstyles look best on people in certain age groups. Post photos of great hairstyles for people with varying face shapes.
Social media is a great tool because it's so easy to find your niche market. You can target them geographically, by how much money they earn, their age, and even their interests. You can even start a Facebook advertising campaign with as little as $1 per day.
Set Up an E-Mail Campaign
E-mail is a quick, easy, and inexpensive way to stay in touch with your clients. Even sending an e-mail once a month with your favorite latest hairstyles can help you get more clients. That's because they'll be reminded why you're so fabulously talented.
Don't forget to add a call to action prompting them to set up their next hair appointment, even if it's a few months away. Use e-mail to send them birthday wishes along with a special discount for them to use. If you hear of any of them getting married, having a baby, or another special event, you can use e-mail to easily get and stay in touch with them.
This is an easy way to promote goodwill with your clients. Personalize your e-mail campaigns so they're more likely to open the e-mail. Don't forget to use eye-catching headlines so they'll be excited to learn what you have to say.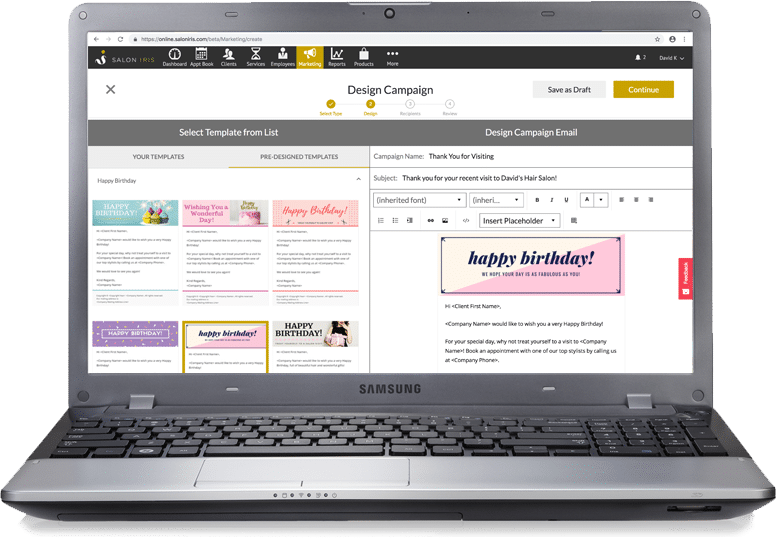 Reward Clients for Referring People to You
Clients gained by a referral are the best type of clients anyone can hope for. Partly because they don't cost a thing to find. But also because there is a trust already in place. Your client trusts you to do a great job. They trust you can do the same for their friend or family member.
Trust is huge in business. People don't do business with businesses, they do business with people. Make sure you reward those people who have been kind enough to share how amazing you are. It doesn't have to be a huge reward. Small items like a free shampoo can be enough to generate extra goodwill towards you. Also, consider buying promotional gifts complete with your information as a thank you gift.
Get the Right Help
Don't forget to measure how well your marketing strategies are going. If something isn't working well, stop doing it or make adjustments. Otherwise, you're wasting your time and money.
One way to see how well your marketing efforts are doing is to start using the right software. Our software will help you grow your business more easily and track how well you're doing. Don't wait. Start your free trial today.
Try Daysmart Salon Software Absolutely Free