Stylish vs. Comfort: What Are the Best Shoes for Hairstylists?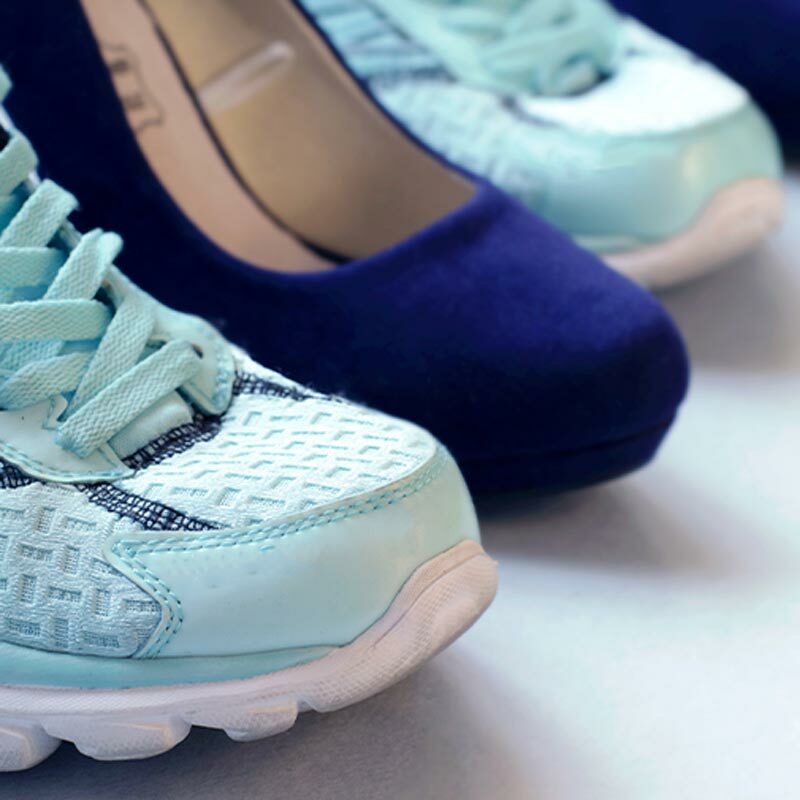 Hairstylists spend their entire workday in salons, this can seem glamorous. But hairstylists also spend all day standing on unforgiving salon floors. Feet become swollen, sore, and tired!
It is so important to have the most comfortable shoes. But no one wants to sacrifice a stylish shoe for something practical. Even if it is more comfortable.
Here are some options for industry-recognized comfortable shoes for hairstylists that are also stylish!
Best Shoes Overall
We know that as hairstyles you want to maintain your style and your sanity. You want a shoe that not only looks good but feels good on your feet.
The SOREL- Women's Joan Uptown Chelsea Bootie is by far the front runner for the best overall shoe.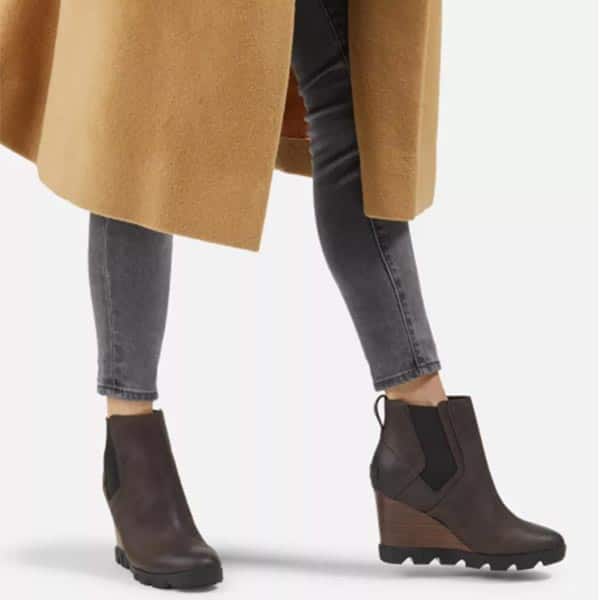 These boots are an active Chelsea boot type and are made to be used for anyone who is on the good like hairstylists.
One of the key benefits of this shoe is the high traction contoured outsoles that allow you to grip to any surface even if it is wet or slippery. One of the other key benefits is its amazing comfort. It has a removable molded PU footbed and a synthetic lining that is incredibly soft.
Did we mention its city chic design is the perfect way to feel stylists while maximizing comfort? It comes in a wide array of colors that allows you to personalize your look.
Best Shoes If You Have Foot Problems
If you are a hairdresser that is already suffering from something like heel spurs, knee pain, heel pain, plantar fasciitis, or something like that, HOKA ONE ONE Women's Bondi Running Shoes are going to be a great option for you.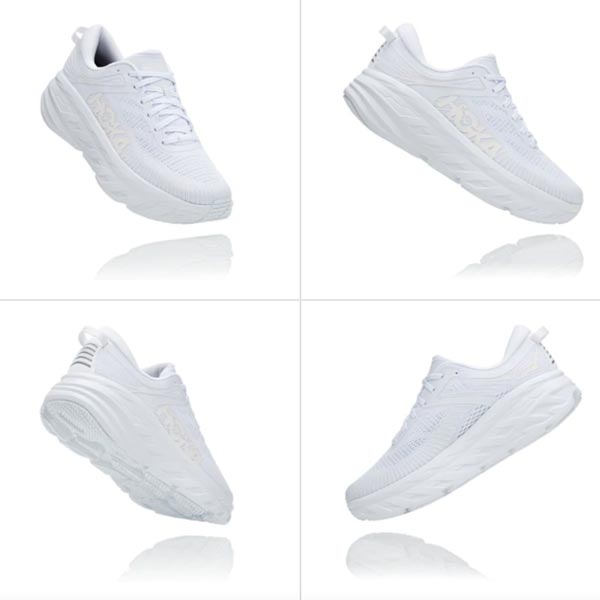 Built into the shoe is molded EVA foam. This makes you feel like you are walking on a cloud. The foam is designed to absorb every step you take. Taking pressure off of your feet or knees.
There is also an internal heel counter and fine meta rocker. The mesh outside allows your foot to breathe and never become sweaty or overheated.
Best Shoes For Standing All Day
Dansko Professional Clog gives you the best comfort if you are one of those hairstylists that are on the go no matter what and are always doing something.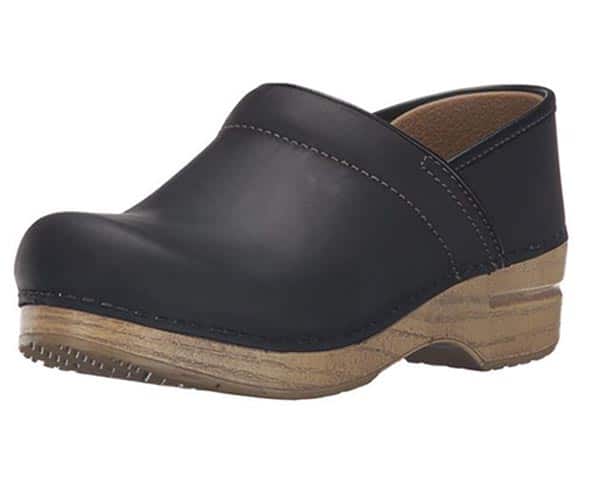 Clogs comes with a lot of room in the toe box as well which is a big bonus when you are standing all day. You will never feel like your toes are squished into the shoe. This shoe has a seal of approval from the American Podiatric Medical Association.
If you standing in your salon all day, you want to make sure you are staying up to date on all of the fashion trends. These shoes will ensure that. Make sure you are staying up to date on all of the 2021 salon trends as well.
Best Themed Shoe
With the Alegria Women's Caiti Boot you will be wearing shoes that are super unique and fashionable that have proven their quality over time.
Working in a beauty hair salon or a higher-end salon it is always good to feel like your shoe's appearance matches the salon. With all of the designs and colors to choose from in the Caiti collection, you will find a pair that blends right in.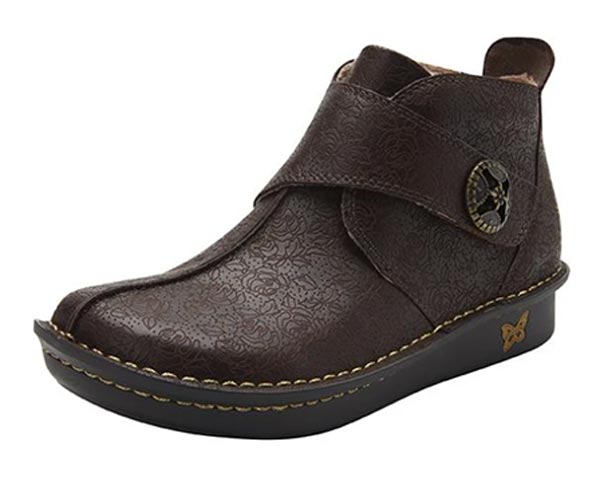 They also have stain-resistant leather on the top of the shoe. If you spill anything on the shoe you can easily wipe it off with a cloth. No worries.
The outsole is also known for being very stable as well as padded so that you are comfortable all day.
Most Comfortable Shoes
As a hairstylist sometimes you just need the most reliable, simple, and comfortable shoes that you can just grab without thinking.
The Clarks Women's Cloudsteppers Sillian Paz is going to be it. You get the removable soft footbed with a soft comfy lining. The rest of the shoe is weightless because of the lightweight material that is on the outsole.
The design is simple and classic. No matter what outfit you have planned for the day, you will be able to slip the Clarks on and feel confident knowing you will be stylish and walking on clouds all day.
Best Shoes On A Budget
Money can be a big factor when purchasing shoes. You want something that is high quality and fashionable but does not break the bank.
The best option that we can say is both stylish and still helps you stay comfortable while on your feet all day is the Dailyshoes Unixsex Flat Memory Foam Sneaker.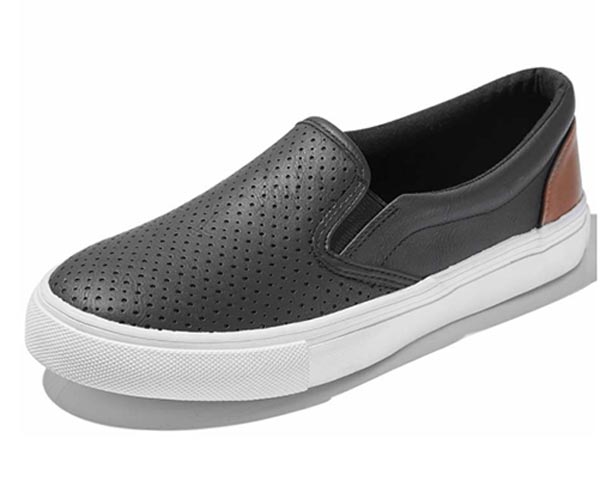 This shoe is a classic slip-on style with a heavy-duty rubber outsole that protects your foot and provides support.
The color options are also endless, so you can have a strong bold color or go with class black that goes with anything.
Only The Best Shoes For Hairstylist
Here are some other shoes that we need to add to the honorable mention list for you to consider when picking a new pair of shoes,
Dansko Professional

Skechers Performance Go, Walk Joy

Converse Women's Chuck Taylor All Star

Fit Flops

Dr. Scholl's Shoes Women's Rate Boot

Skechers Performance Women's Go Walk 4

SR Max Jackson
We have just gone over the shoes that are going to help you, as a hairstylist, stay comfortable and stylish while on the job.
Take your pick with any of these comfortable yet stylish shoes for hairstylists.
Help Your Salon Flourish
You can now go to work all day in style knowing that you are going to go home with your feet feeling amazing.
But as a salon, is your business running as efficiently as possible? Are you fostering client relationships to ensure that they continue to come back?
At Daysmart Salon, we offer software packages for every size salon. No matter if you are an individual renting booth space, or a large scale salon with multiple locations. We offer award-winning software that helps with online booking, appointment reminders, text message marketing, and so much more.
Come contact us and find out which package we offer that works best for you. You can even try our Daysmart Salon Salon software free for 14 days.
Happy styling!