Schools for Makeup Artistry: Everything You Should Know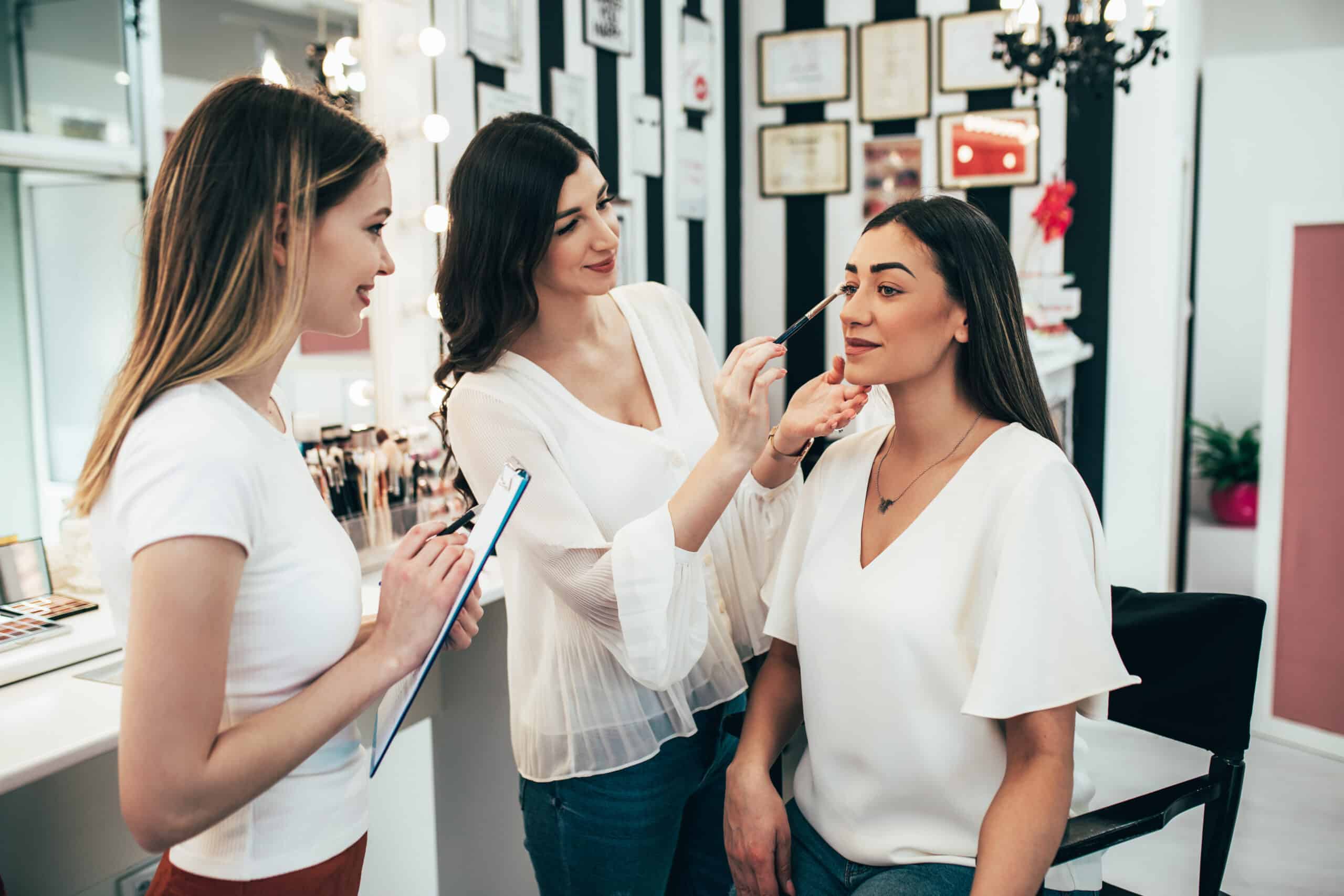 Have you ever wanted to become a top-notch makeup artist, where you can make a person's natural beauty shine through your art? If so, studying at a school of makeup artistry is the ideal way to learn the craft. Makeup artistry schools are the perfect way to discover your hidden talents while mastering high-quality, professional techniques.
With a curriculum designed by experts with decades of experience, these schools can provide lasting skills to help you stand out from the crowd and create artful masterpieces. These beauty schools will teach you everything you need to know, from color theory and skin anatomy to creative application techniques. You can transform someone from ordinary to extraordinary in seconds with your newfound knowledge.
By attending one of these schools for makeup, understanding the methods and fundamentals of makeup artistry will become second nature. Discover all there is to know about makeup artistry schools and learn how to become the best at what you love. Makeup is your canvas – imagine what kind of artwork you could create with this incredible skill!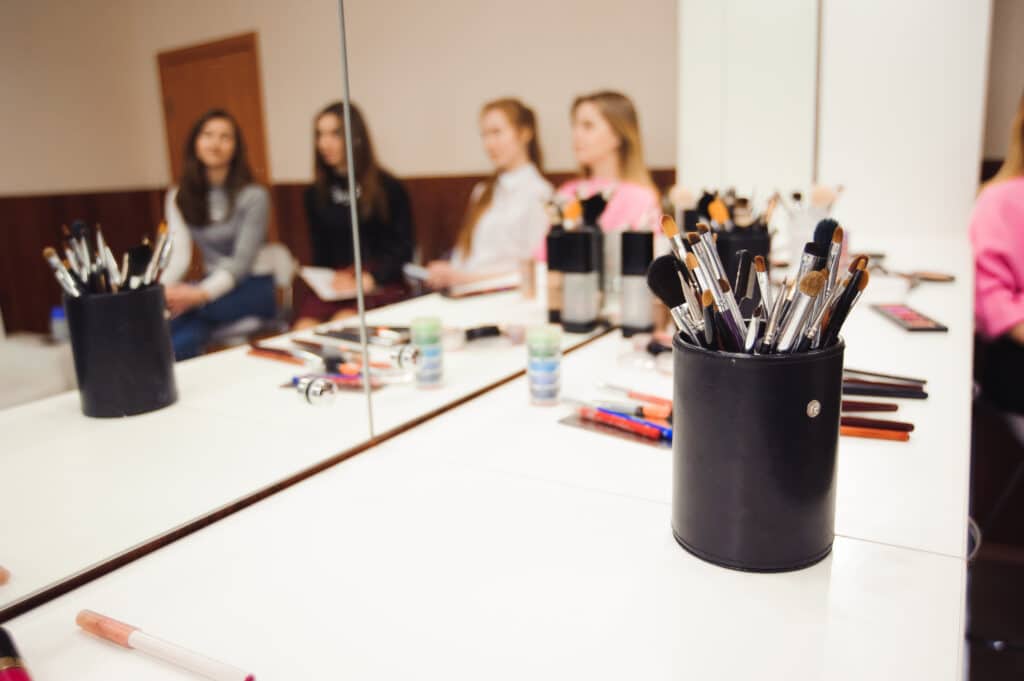 Top 7 Schools for Makeup Artistry
The Huxley School of Makeup is a top-tier makeup artistry school offering unique and innovative courses in makeup applications to students worldwide. As Australia's and the Asia Pacific's foremost institute for high-end cosmetic application training, their Diplomas of Screen and Media Specialist makeup services offer on-campus and flexible Blended courses to those unable to attend full-time or part-time without sacrificing quality education.
Beyond this, they offer highly sought-after Professional Hair Styling Courses and fun, commitment-free workshops designed to encourage learning while having fun. If a full enrollment isn't something you're up for, check out their range of signup-free workshops! From basic makeup skills to mastering Photoshop effects, practitioners of every experience level can find something that suits them!
Plus, Huxley offers opportunities to gain real-life experience from special effects studios and community organizations – perfect for refining techniques before entering the professional field. All these factors combined make Huxley School of Makeup an excellent choice for budding makeup artists looking for top-quality education.
Makeup Designory (MUD) is the top of the line in makeup artistry. Their comprehensive programs include Fashion Make-Up Artistry, Film and Television Make-Up Artistry, Multimedia Make-Up Artistry, and Master Make-Up Artistry – allowing students to pursue their passions in an array of special effects, bridal hair, and makeup, retail consultation, beauty and character creation for film/television production.
The curriculums are taught at well-established Los Angeles and New York City campuses. MUD stands out due to its experiential approach to teaching aspiring makeup artists, equipping them with all the skills necessary to conquer their profession.
Clinical workshops with hands-on experiences establish a well-rounded entryway into any successful career. Aimed at providing a fully immersive experience, no detail is spared from late-night shoots to brushmaking classes! Let's face it – there's no comparison to working with MUD as you take flight into your future as a professional makeup artist.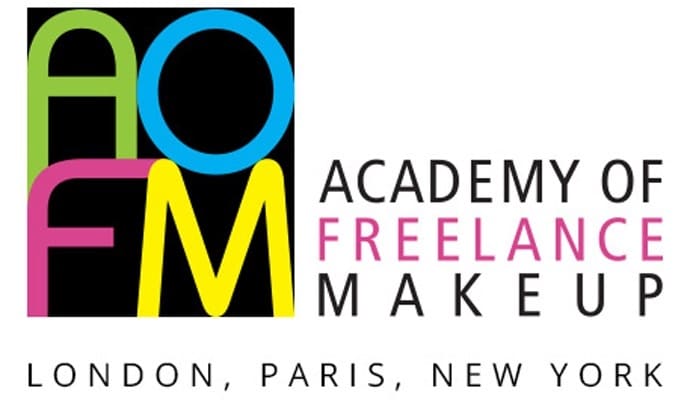 At AOFM, you'll have a top of the line, professional experience. Create lifelong memories and take your makeup artistry skills to the next level with guidance from iconic makeup artists and industry pros. Their graduates get hundreds of free aftercare masterclasses to keep their skills sharp and stay up to date on advances in the industry. With various programs, including airbrushing, bridal makeup, special FX, and hairstyling available, there's something for all tastes at AOFM.
Academy of Freelance Makeup is the top makeup artistry school, thanks to its commitment to excellence and dedication to creating a learning environment that nurtures and prepares its students for a successful career in makeup artistry. Its exclusive London makeup course helps students get an edge over their competitors, as they can hone their skills under the guidance of top professionals in the industry.
Whether it's bridal styling, special effects, or creative makeup, AOFM gives its students comprehensive training that sets them up with an impressive portfolio of experience that will help open doors in this competitive world of beauty. Best of all, tuition is competitively priced between 1,000 – 4,000 euros. So don't settle for anything less than being part of the fantastic AOFM family!
The University of the Arts London is a top destination for aspiring makeup artists, as the college provides top-notch tools and education in the field. Founded in 1974, London College of Fashion offers an esteemed Bachelor's Degree Honors program that has created many industry professionals working on sets in iconic films such as Harry Potter. The requirements to apply to include being a high school graduate with a certificate in English, art & design.
Through their renowned programs such as beauty & fashion, prosthetics, basic makeup, and hairstyling, students can develop their skills over two years–all within a fee range from 9,000-23,000 pounds! Ranked one of the top beauty schools in the world, their commitment to excellence in this field of study is unparalleled. In addition to a comprehensive curriculum that covers all facets of makeup artistry, such as beauty, fashion, and performance, every student receives individualized attention and guidance from professors with decades of experience in multiple genres.
Beyond coursework, students gain hands-on experience by working with high-level tools commonly used in the industry, like professional-grade cameras and lighting equipment, allowing them to develop a portfolio they can be proud of when graduating. With these services and the highly professional instructors by your side each step of the way, there is no doubt why UAL is one of the most respected higher learning centers for makeup artistry today.
Cinema Makeup School is the top makeup artistry school for aspiring artists looking to break into the competitive film, television, fashion, and entertainment industries. It's prestigious Advisory Board comprises top industry professionals who ensure its educational standards remain in line with current industry practices.
They offer diploma programs allowing students to customize their education around their career goals. They also provide creative minds with a nurturing learning environment where students can collaborate on projects. This artistry school has made an international impression through its distinct approach to cultivating the best talent in prosthetics, beauty, special effects, airbrushing, and digital makeup.
Not just anyone can join the program, as aspiring artists must be at least 17 and have completed 10th grade before they're accepted. But, those who do meet the requirements will experience four weeks to eight months of courses custom-tailored towards achieving professional makeup artist status — all for affordable tuition ranging from $5,000 to $30,000. With such a well-rounded offering at such great value, it's no wonder why so many are flocking to the Cinema Makeup School for their dream career in cosmetics.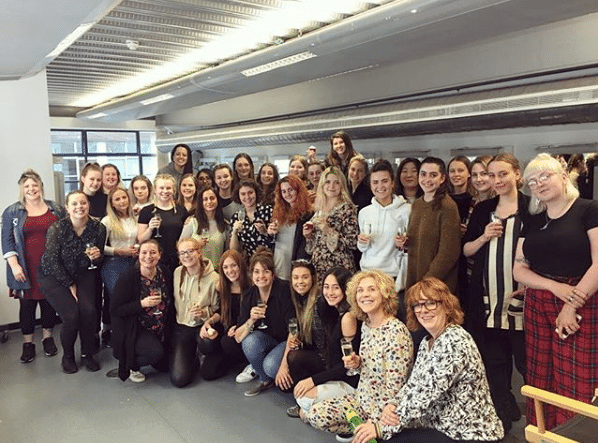 *photo credit: Delamar Academy Website
Delamar Academy London is a leading makeup and hair school that has been championing excellence in the industry for over 35 years. With accolades as impressive as Oscar, BAFTA, Emmy awards, and even an Indian Academy Award to its name, Delamar's reputation for excellence is unrivaled.
Their remarkable Cert HE Professional Make-up Design course sets them apart from other universities, which provides students with the best foundation for their careers. Additionally, Delamar Academy boasts a select group of esteemed industry-respected teachers who impart knowledge and advice on professional techniques, allowing students to excel beyond industry expectations and reach great heights in their make-up endeavors.
Students have access to the latest trends and cutting-edge products to help them hone their skills, making them more qualified when it comes time to work in their chosen field. With courses ranging from three weeks to a full year, there is something for everyone – from those utterly new to makeup artistry to those looking to refine their existing skills. Admittance is open to anyone 18 or older with primary education, and tuition fees can vary depending on the program a student chooses.
The Fashion Institute of Design & Merchandising (FIDM) is a top option for makeup artistry. Not only do its students learn the ins and outs of color theory, product knowledge, and techniques in applying makeup, but they also experience tangible success within the industry. The school partners with some of the biggest names in the fashion world, providing incredible opportunities for its students to be mentored by professionals in their field, creating long-lasting relationships between teachers and employers.
Working alongside industry leaders allows its students to gain insider access to the latest trends, technology, and brands. With diverse curriculum options from product development to beauty photography, all building essential entry-level skills for designers and cosmetic specialists, FIDM proudly produces graduates with what it takes to make a lasting mark on the beauty industry.
FIDM not only equips its students with the skills and knowledge to take on an ever-evolving field but also invigorates creativity to find niche business solutions top brands cannot function without. FIDM's intense and concentrated curriculum allows students to experience first-hand the fashion, visual arts, interior design, and entertainment industries.
With each lesson complementing the next, FIDM is a one-of-a-kind makeup artistry school that produces highly trained professionals eager to make their mark on the world. From building portfolios with curricular materials to connecting with industry contacts and securing real-world experience —- FIDM provides a space for emerging talent to flourish while delivering a well-rounded education like no other.
What to Look For in a Makeup Artistry School?
Are you passionate about makeup artistry and considering a career in the beauty industry? There are countless talented professionals worldwide sculpting perfect designs onto faces, setting trends, and inspiring others to find their own cosmetics voice. But before you jump into this exciting field, you must know what to look for in a makeup artistry school. Here we'll explore some of these critical elements so you can make an informed decision on where to take your education.
1. Hands-On Training
An essential factor to consider in choosing a makeup artistry school is the quality of hands-on training provided. These courses involve thorough, up-close instructions for applying makeup and related products, with the opportunity for a one-on-one consultation with an experienced mentor.
During hands-on training, students learn about different types of makeup and how to apply them correctly and effectively using the correct tools. Makeup artistry and beauty schools also teach color theory so students can understand how to choose colors that complement their skin tone and eye color. The instructors then provide students with recommended items to build a professional makeup kit.
This includes advice on which products will provide the desired result and give them the most value for money. With accurate information, practice, and mentor feedback, hands-on training in a makeup artistry school can equip you with skills and confidence in your work as a professional artist.
2. Reputation for Excellence
Choosing the right makeup artistry school doesn't just mean finding one that offers the best classes and teachers; it also means selecting a school with a proven track record of excellence. An excellent way to verify this is to look for accreditation from organizations like the National Accrediting Commission of Career Arts and Sciences (NACCAS) or to check the Better Business Bureau (BBB) ratings.
When you find a school that meets these standards, you can rest assured knowing their makeup artistry courses will provide the quality knowledge and skillset needed to become a successful artist in this dynamic industry.
3. Experienced Instructors
When selecting a makeup artistry school, one of the most important factors to consider is the expertise of its trainers. While school facilities and syllabi may be attractive, the quality of education is ultimately determined by those who guide it. When considering a school's trainers, it's essential to assess the caliber of their experience in the field.
If feasible, attend a demonstration or practical class to directly interact with a teacher to get an idea of their skill level and personal teaching style. Research each trainer's accomplishments and qualifications while also seeking feedback from former students – as they can provide personal insights into the level of proficiency demonstrated during instruction.
The knowledge that comes from an expert trainer cannot be underestimated when aspiring to become an influential makeup artist – so evaluate their skill set thoroughly before deciding which practice-based learning environment best meets your needs.
A good makeup artistry school should have experienced instructors who know about the latest trends in makeup artistry. The instructors should be able to provide students with practical tips and advice that they can use in their careers. Additionally, the instructors should be available to answer any questions students may have.
4. Variety of Courses
When selecting a makeup artistry school, it is essential to look for a variety that offers both beginner and advanced courses. These should include topics such as skincare and cleansing, basic and specialized makeup techniques, festive spa treatments, hair styling tactics, and airbrush application. Additionally, you should check to see if the school includes courses in special effects makeup and modern cosmetic trends.
Beauty schools should have options that range from beginner to advanced-level classes, including foundations like skin and hair care or application techniques with products such as cosmetics, airbrush kits, and disguises. These foundations will build your knowledge and give you practice working with various cosmetic tools and products in different ways.
Advanced courses can be tailored to specialize in particular looks for upcoming trends in stage performances, fashion shows, print media, or special effects. With the right course choices and enough dedication, anyone can start their journey toward becoming an excellent makeup artist!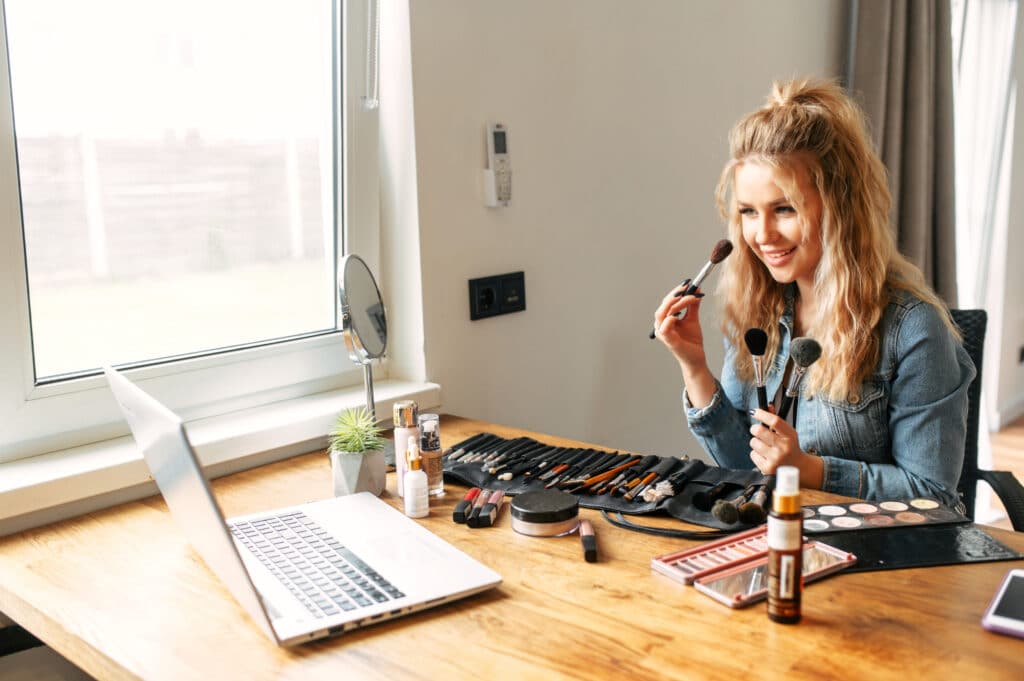 5. Flexible Scheduling Options
Aspiring makeup artists should look for a school that offers flexible scheduling, allowing courses to be taken at their own pace and around existing commitments. The school should also offer a wide range of custom services, such as virtual meetings and video demonstrations, allowing students to work directly with professionals. At the same time, they gain experience in the field.
Access to online courses can be helpful in this regard, enabling students to study from anywhere with just an internet connection. Additionally, an ideal makeup artistry school should host on-site events to help its students get hands-on experience and build their portfolios without leaving the school. Not only will these options give these aspiring artists the right tools to achieve their educational goals and kickstart their careers, but they will also create new opportunities while allowing them time to cultivate a future in makeup artistry.
Cost of Attending a Makeup Artistry School
Becoming a makeup artist is becoming an increasingly popular career path, and schools for makeup are an essential step in the training process. The cost of attending a makeup artistry school varies widely depending on several factors. Generally speaking, the tuition fee for a full-time course can range from $2,000 to around $15,000. It's possible to get certifications with much lower fees at a discounted rate too.
Location and duration of the course are two main factors that impact the tuition fee significantly; higher tuition fees can be expected for courses at renowned institutes located in larger cities such as Los Angeles or New York City. Some other factors that play into the total cost are required materials, the reputation and accreditation status of the school, prerequisites for enrollment, and potential entrance exams. With proper research and knowledge of your options, it's possible to find affordable yet effective makeup artistry programs that fit within your budget.
Wrap Up
Now that you know what to look for in a makeup artistry school, how to choose the right one for you, and the benefits of attending, it's time to start looking at schools for makeup! Makeup artistry is a fun and creative field, but it's also important to be practical when deciding. The cost of attending a makeup artistry school can range from around $5,000 to $20,000, depending on the type of program you choose. Fortunately, many ways to finance your education include scholarships, grants, and student loans.
So don't let the cost deter you from pursuing your dreams! Do some research and find a few schools that interest you. Then reach out and schedule a tour to see the facilities and meet with faculty members. After completing your research and touring each school, you should know which is right. Trust your gut feeling and make the decision that will help lead you to a successful career in makeup artistry!
We hope this article has helped equip you with the knowledge and tools necessary to find the perfect school to help take your career in makeup artistry to the next level. And when you're ready to grow your business and manage appointments more efficiently, Daysmart will assist you in creating streamlined business processes for your makeup salon.

Our salon software was designed by beauty professionals, for beauty professionals – so we understand exactly what it takes to run a successful salon or spa. See how DaySmart can simplify things like scheduling appointments, managing staff, tracking inventory, and even processing payments from one easy-to-use platform. Want to learn more? Schedule a free demo today!