Your Salon's Culture: Creativity + Teamwork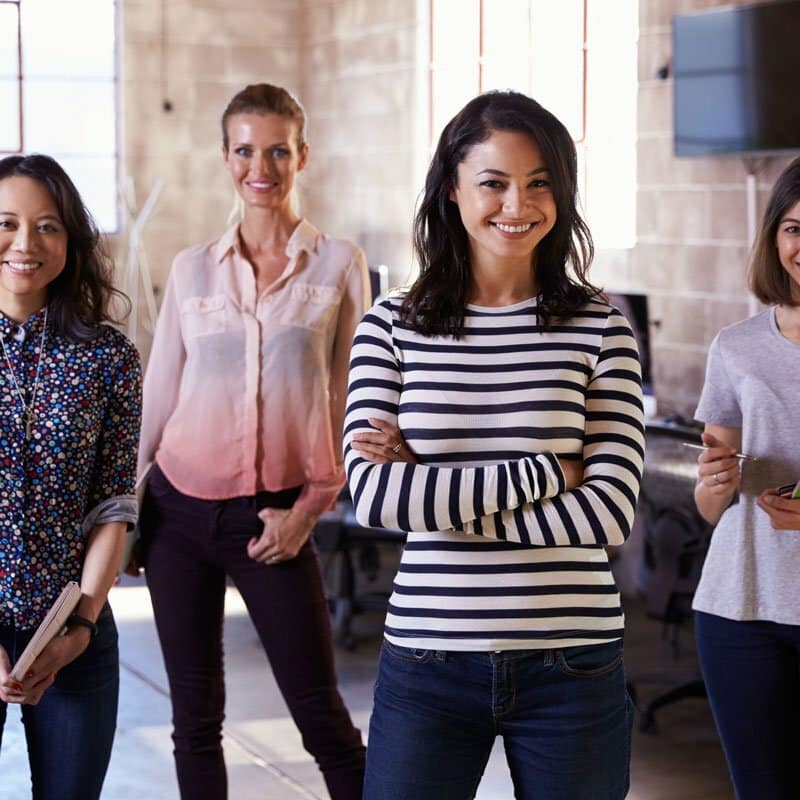 Your business vision, culture, and intent have brought you to this point. You've paid attention to detail and location, making your actual brick and mortar part of your community. You stay up to date on not only trends in the beauty industry, but in salon management. You've thought of and instilled your brand's personality, vision statement, and core values into the fabric of your business, but you are only as good as your team.
Create and Manage Expectations
Your clear business mission will help your company attract top talent and clientele. Creating a rewarding internal culture will naturally boost staff retention and customer service. You are in the driver's seat to set an example and make cultural expectations clear. Set aside time to sit down with your team and establish the following:
Define your business today.
Portray what you hope it will become.
Categorize current and potential service and product offerings.
Identify your individual and professional values.
Imagine your dream team's ideal comments about you and your business.
Envision elated clients' positive opinions of you, your crew, and shop.
Involve your staff to turn your thoughts into clear, concise statements. Use them to steer all professional decisions from job applicants you hire to new services. Remember to energize and motivate your business to cruise along a direct route to your intended outcome.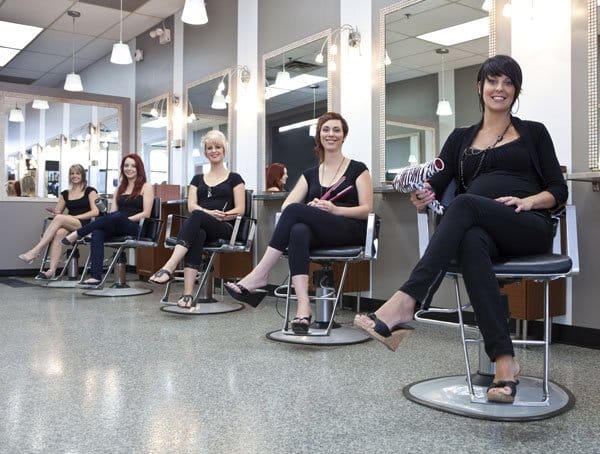 Getting the Tools
Prioritize your shop's best profit source by educating staffers. Encourage success by helping everyone value and trust themselves and their artistic talents, and then follow through by giving them the practical tools needed to get through and conquer their everyday. Daysmart Salon offers apps, remote access, and so much more to keep your staff (and you!) in control.
If you or staffers need help learning Daysmart Salon software quickly, register online for various training demonstrations.
Celebrate your Team
Lead by example: As team captain, you're responsible for lifting personnel up to higher realms of excellence. Model the helpful and reliable qualities you want them to exude.
Treat employees respectfully: Your attitude during staff communications should create a trusting — not fearful — atmosphere. Chatting with talent in the kind, empathetic ways you want others to interact with you will earn their confidence, faith, and support.
Encourage teamwork: Management and personnel become work culture champions when everyone supports your vision while striving to reach your goals. The collaboration will make your shop a more positive and enjoyable place to pamper guests.
Keep talent busy: Once team players prove they grasp your core values and expectations, prioritize parading a steady stream of new patrons through your shop. Track employee performance, referrals, and client return rates and demonstrate business commitment and organizational skills with performance reports.
Invite interaction: Requesting staffers' ideas to improve your salon/spa indicates that you respect their feedback. Reward those submitting the most innovative suggestions. Welcome private meetings for comments and questions. Offer advice and support while helping everyone feel like valued contributors.
Following these principles will help you build a solid, focused crew and business that feels like a safe, exciting place to create. When your entire artistic staff thrives on supportive teamwork, everyone goes all in with their best efforts to fulfill your dream, now shared with your crew.