Let's Get Growing with DaySmart CEO Jeff Dickerson & Salon Vici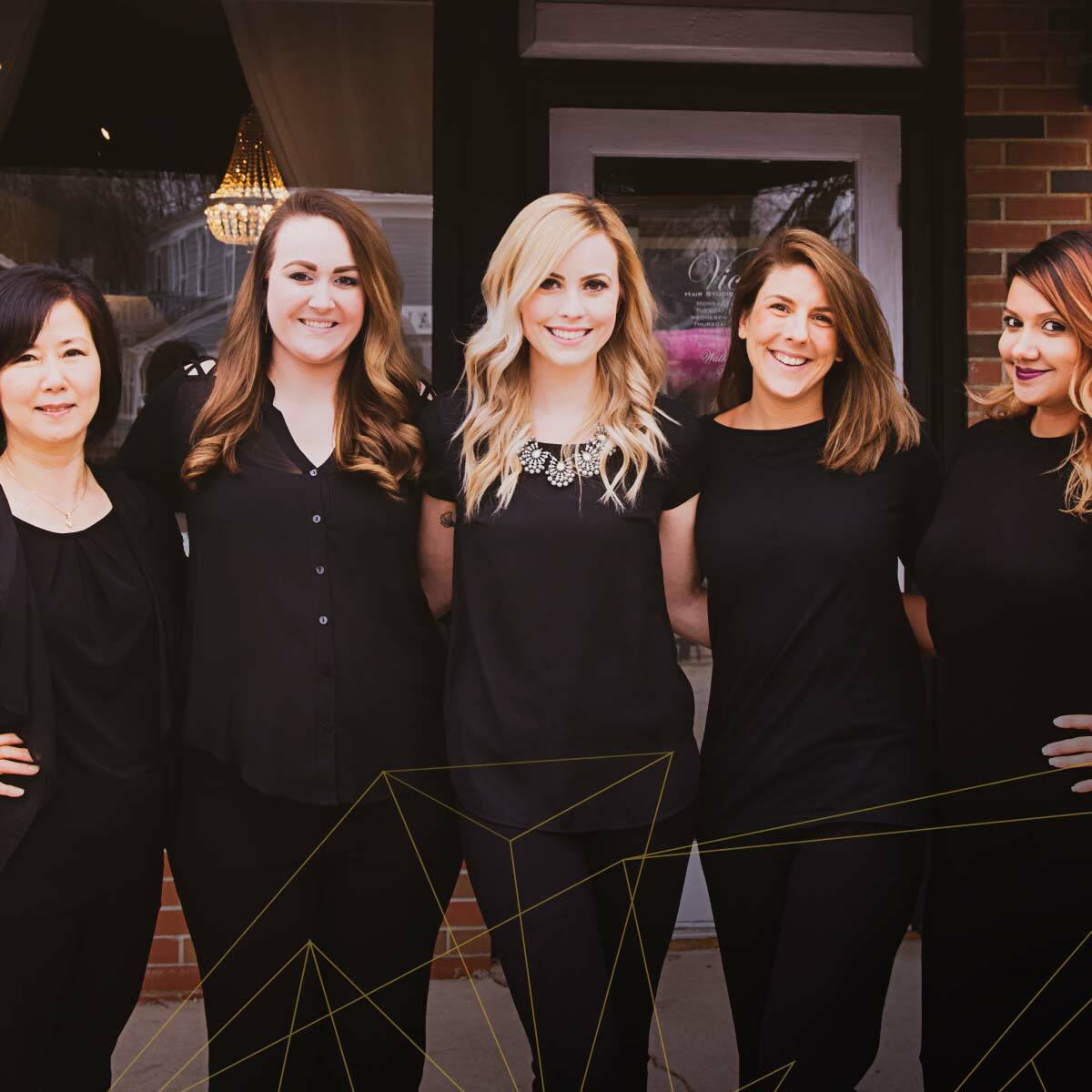 Salon success takes more than great stylists and cutting edge services.
Leading salons maximize every opportunity to improve the customer experience at every turn, and Vici Hair Studio and Beauty Bar in Amherst, Massachusetts is a perfect example of this.
Salon Vici achieves extraordinary customer service with friendly, knowledgeable stylists working in a clean, comfortable environment. Where they excel goes beyond creating new looks for their customers – lasting customer satisfaction is based on the entire experience: before clients arrive, during their service, even after they leave the salon.
So how does Vici create such satisfied customers?

Not Your Average Walk-in
Jeff Dickerson, the CEO of Daysmart Software (makers of Daysmart Salon) happened upon this salon completely by chance. Directed to Salon Vici for a walk-in haircut by his daughter, who lives nearby, he wasn't sure what to expect, other than a haircut.
"Walking into Salon Vici, I think it's safe to say I was very impressed", Jeff later noted. This, of course, is the cornerstone of a great salon experience. A welcoming environment is your first impression. A friendly attentive staffer completed that key first impression.
"If there is a computer at the front desk, I always ask about their software – it's my business after all. I was happy to hear her say they used Daysmart Salon, and happier still when she said they really liked it".
Soon after, Dickerson got the opportunity to talk face-to-face with Kate Poole, the owner of Salon Vici about her path to entrepreneurship, her approach to business, and the challenges she faces in retaining top talent and attracting new clients.
More specifically, these two leaders discussed how her business uses Daysmart Salon – her favorite features and new functionality she'd like to see.

Salon Success- Business Benefits Abound
Detailed in a Salon Today article published in late August 2018, Vici employs Daysmart Salon software to enhance their process and to automate client communication for maximize their salon success. The business doesn't use a dedicated receptionist like many salons – stylists staff the phones when they aren't with clients.
The workflow and automation in Daysmart Salon is invaluable to business owners like Kate, who are trying to manage scheduling appointments and prioritizing client care without over staffing.
Central to every salon is scheduling. Whether it is tracking staff schedules, managing client requests, or juggling walk-ins, salons are built around the appointment book. In addition to traditional phone scheduling, Vici leverages Daysmart Salon' online booking feature to satisfy client requests after hours.
"Customers love the ability to schedule on an online platform, at their leisure", exclaims Poole "and it makes life much easier for our staff". With a clientele comprised mainly of students and local professionals, allowing these busy people to request appointments with their favorite stylists at all hours has been a real bonus for the business.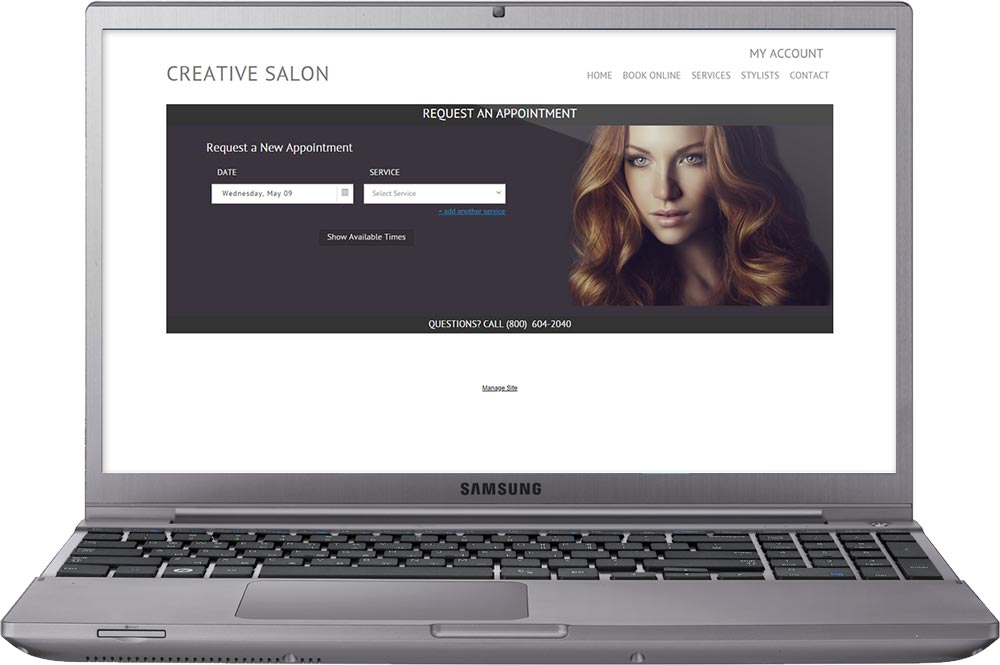 Clients aren't the only ones with scheduling needs – Vici's stylists can use their mobile devices to check their schedules from anywhere, anytime. Cancellations will trigger an update to the stylist, so they can keep up to date on when they are needed.
Another area in which Daysmart Salon benefits Kate and her talented stylists is a reduction in "no shows". The scheduling platform automatically sends text message reminders to clients before their next appointment. Clients can respond with a short text to confirm their appointment, and the salon's digital appointment book is updated automatically.
No more call logs to remind clients about the next day's appointments and far fewer no shows. This is extremely helpful, and largely second nature for clients who are constantly connected to mobile devices anyway.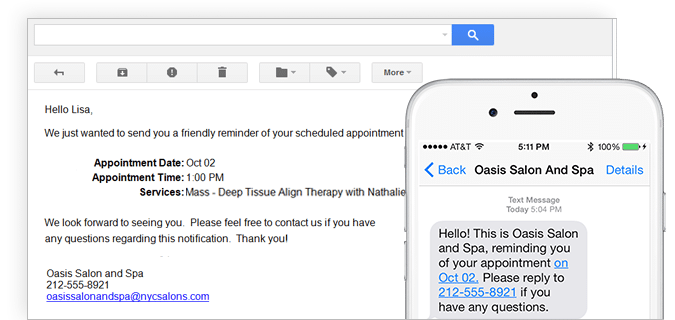 Reflecting back on his experience at Vici, Dickerson recalled a Bureau of Labor Statistics statistic that stuck with him: within the first two years of opening, 48% of new businesses fail.
Many of these businesses probably resemble Vici; groups of dedicated professionals doing what they love but what separates those who succeed from those who fail might be the kind of technology infrastructure that enhance the client experience, fostering a more loyal clientele.
Why Daysmart Loves Entrepreneurs
Dickerson and the rest of the DaySmart team have a deep and abiding respect for people brave enough to take the leap and start their own business in light of the many challenges they will likely face.
We believe they deserve software to help them automate and optimize their business and provide the best service to their customers. We strive each day to improve our offerings and are committed to listening to clients like Salon Vici, in order to learn from their experience and leverage their best practices for a larger audience.
DaySmart endeavors to provide growth you can count on – we don't just make software, we provide products to help our clients grow and maximize their salon success.