Increase Sales for the Holiday Season with DaySmart Salon!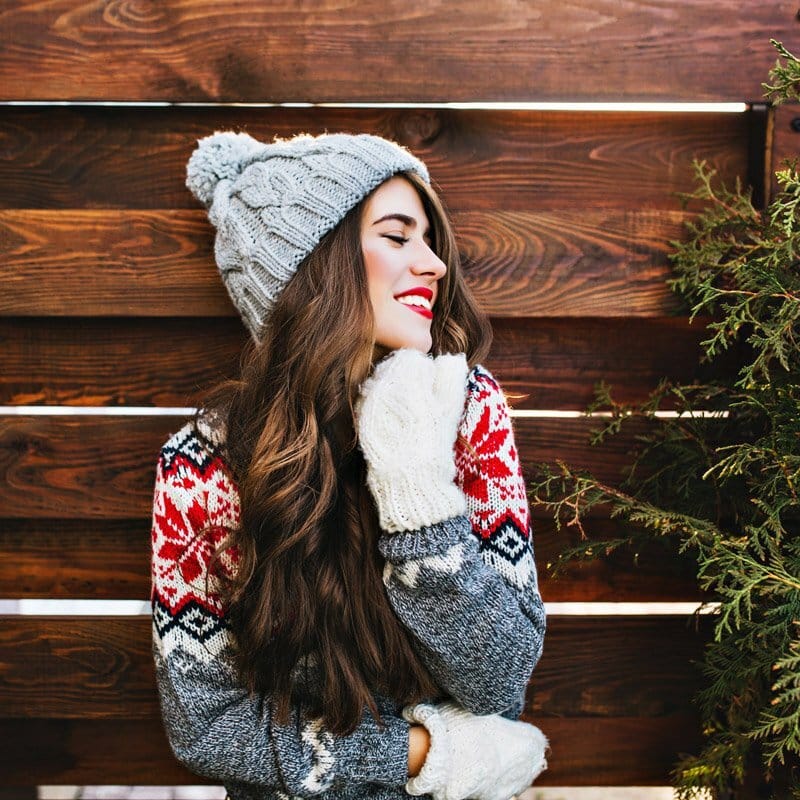 Christmas shoppers bring in a lot of money for retail establishments, but sometimes it's another story for salon owners and their salon sales.
It's a hectic time of year and a key season for salon sales and large profits if a great strategy is in place! With the power of Daysmart Salon behind you, you'll be able to bring in more customers and increase your salon sales!
Encourage Online Booking
During the busy holiday season, people sometimes forget to make an appointment with their stylist.
Setting up a Daysmart Salon online booking website doesn't just make things simpler for you, it also makes setting an appointment during the holiday season much easier for your clients.
Since your website is up 24/7, your clients can set appointments any time of the day or night from their computer or mobile phone.
To keep your business booming throughout the holiday season, remind your customers to lock in their appointment times by visiting your site, or through Facebook or the 'Book Now' button on Instagram.
Sell More Memberships
Keep your chairs full by selling more memberships this holiday season. Create the packages and prices you want to offer while strengthening your relationship with your clients.
Whether you're offering four haircuts for the price of three or unlimited blowouts, you can ensure that your favorite clients will visit your salon more often, keeping your stylists busy.
Daysmart Salon software makes it easy to set up monthly payments for your VIP customers and even keeps track of valid memberships, simplifying everything for both you and your clients.
If you've been dreaming about drumming up repeat business and keeping a steady revenue flow, it's time to make your dreams come true with Daysmart Salon Membership Billing!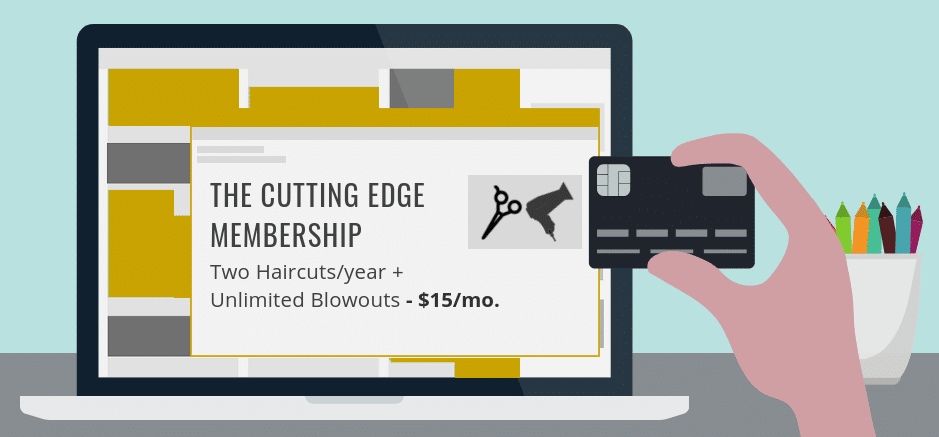 Offer Gift Cards
Keep your salon sales booming with holiday gift cards. Statistics show that 60 percent of people put gift cards on their holiday wish list every year. Place your gift cards on the reception desk in plain sight to attract impulse buyers. Putting a 'last minute gift ideas' sign beside them will spark even more interest from your clients.
To add extra value, consider offering to top up the gift card with an extra $30 for every $150 spent. Gift card options completely integrate with Daysmart Salon, making both selling and tracking them a quick and easy experience.
With the ability to reload the cards, they are truly the gift that keeps on giving. Make shopping easier for your clients and keep your chairs full by offering gift cards to your clientele this holiday season.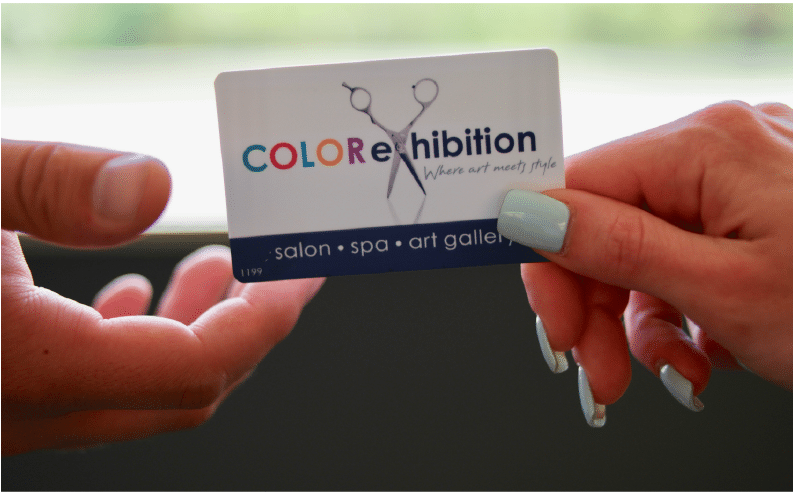 Increase Your Salon Sales With Add-Ons
Increase your sales this holiday season by up-selling to your clients. Everyone loves the way their hair feels when they first leave the salon.
You can create a consumer need by encouraging your stylists to use your products on clients while talking about the benefits.
Try to group complementary products together like shampoos and conditioners, or brushes and blow-dryers. Place smaller items in a basket on your reception desk with a 'stocking stuffer' sign above it to attract even more attention.
You can also group top sellers and slower moving merchandise together to encourage customers to spend more.
Whether your clients book appointments when they run out of product or they drop in to buy your products and then book their appointments, Daysmart Salon has you covered. We'll keep track of your sales and inventory, so you can give your clients your undivided attention.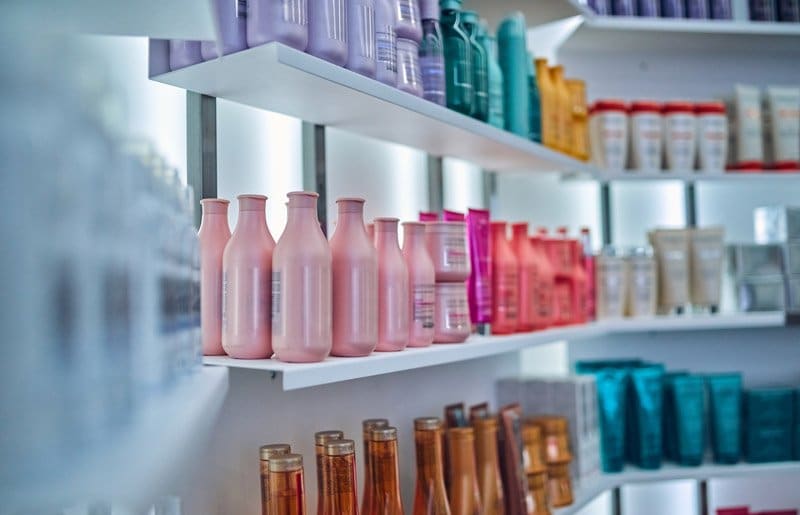 More Festive Tips To Increase Salon Sales
There are so many things a salon owner can do to boost sales during the holiday season. Some of the ones you might want to consider are:
Holiday Drinks and Snacks – Whether you're offering mulled wine, hot chocolate, or a fancy holiday cocktail, your customers will revel in the extra attention. Sugar cookies and gingerbread men are classic favorites that your clients will enjoy while they spend more money.
Gift Wrapping Services – The holidays are very busy and shoppers appreciate convenience. By offering a gift wrapping service for your add-on merchandise, you can make things easier for your clients while boosting your sales.
Daily Deals – Offer discounts each day leading up until the holidays. By offering 20 percent off a haircut, or a discount on highlights, you're enticing clients to get in on the deals, and keeping your stylists busy as a result.
Salon Workshops – Get more people into your salon by offering workshops. Whether you're demonstrating how to use the products you're trying to up-sell or showing women how to create festive hairdo's, you'll draw in new customers and current clients who might decide to buy or book appointments.
Raffles – Consider hosting a holiday raffle to gain new customers and keep your current ones coming in. Customers tend to spend more when they have a chance to win something, so offering a free ticket for every $50 spent will have your chairs full in no time.
Extend Your Hours – People are busier during the holiday season and might not have time to stop in during your regularly scheduled business hours. By opening an hour earlier and staying open a couple of hours later, you'll provide your customers with the convenience they need while you get your revenues booming.
Decorate – Festive window displays can draw in more customers. Whether they're new or existing clients, the key is getting them in the door. By decorating your window and your salon, you'll attract more customers and more revenue.
If you want to keep your sales and revenues up throughout the holiday season, these tips will help keep your chairs full and your stylists busy. Whether you're offering gift cards, selling memberships, or up-selling, Daysmart Salon software will make life simpler for you and more convenient for your clientele. Try it out for yourself with our 14 day free trial.