Why Marketing Automation is Essential to Your Salon's Growth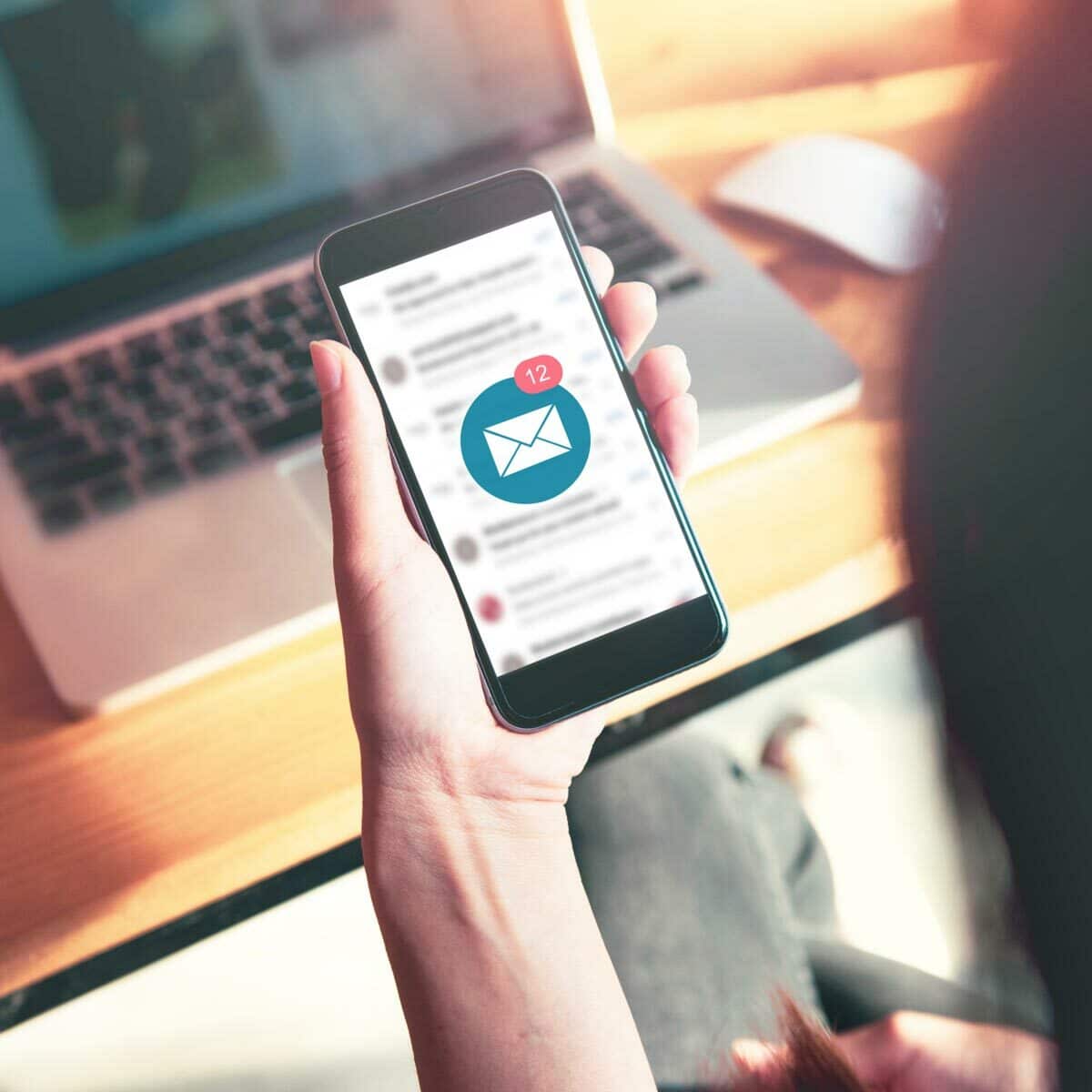 If you want to boost your salon's growth, you should consider using marketing automation software. Read this article to find out why this approach is essential.
The United States is home to about 86,000 salon establishments. That's quite a lot of competition, isn't it?
Are you looking to take your salon marketing and growth to the next level in the new year? Are you feeling overwhelmed or unsure by all the options available on today's market? We don't blame you. Navigating the right approaches can be difficult, but understanding the benefits of automation software can help you get your salon the traffic you want.
Let's get into it!
What Is Automation Software?
In a nutshell, it's using software to create personalized messages to current and prospective customers.
Automation software allows you to send unique messages to your contacts, and you can decide the factors you want to include. Such marketing automation can help you tailor dynamic content specific to your clients' needs and interests.
Who Uses This Software?
Think about all those newsletters you get in your email inbox. Chances are, those businesses are using marketing automation software. Chances are, they're using a whole bunch of different campaigns to get their business off the ground and in your inbox.
Yep. It's everywhere- from Groupon to Yelp to Buzzfeed. It's what takes companies from tiny corners of the Internet universe to the front page of Google. It's what can also take your salon from a struggling small business to a dynamic and successful enterprise.
You just need to see how its amazing marketing benefits can work for you and your business.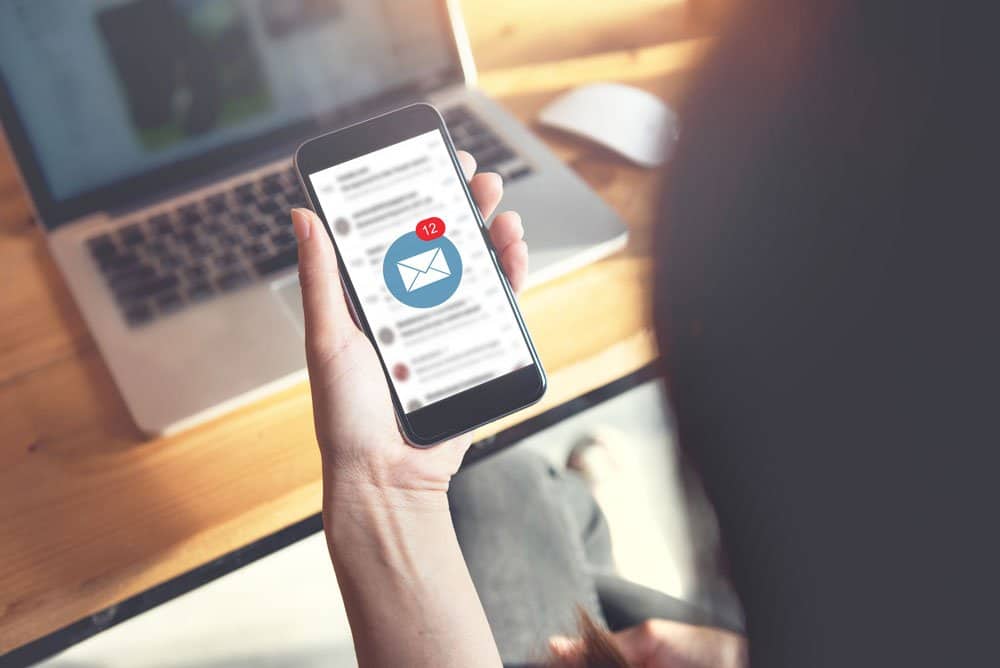 Enhance Your Marketing
Here's the thing. Even if you have the most talented beauty professionals in the industry, you still need a dynamic marketing strategy. You still need a way for new clients to be able to find all your great talent! Otherwise, you're depending on word-of-mouth referrals. While these are undoubtedly helpful, they may not be enough in today's competitive society.
Overwhelmed by doing it by yourself? Fortunately, you don't have to. Enter the benefits of marketing automation software. These software platforms utilize expert salon marketing tools to keep you bold, beautiful, and unique within the industry.
You can create and implement marketing campaigns to run whenever you want, automating your growth and traffic strategy. You can even create recurring marketing to really amp up your campaign. Best of all? You'll have access to the best marketing tools, and you'll have the chance to audit your reporting and referral tracking.
If that's not staying up-to-date and at the cutting edge of your marketing strategy, we don't know what is!
Streamline Your Appointments
What's the biggest headache in the salon industry? Dealing with all the scheduling hassles that come with staying on top of your appointments. Even if you have the greatest receptionist in the world (and we bet you do), there's a lot of organization that comes with managing a salon.
There's also a lot of quick, spontaneous changes, new appointments to be made, and no-shows to be had. It's frustrating, but it's part of the industry. With automation software, you streamline this entire process. You can set appointment reminders, color-code all your clients, and promptly create standing appointments with confirmations.
This keeps both you and your clients feeling sane and can greatly improve the organization (and efficiency) of your salon. Who wouldn't want that?
Reach More Customers
Looking for new clients? Of course, you are!
Did you know that a whopping 40% of online appointments are scheduled after business hours? That's right. People want to be able to turn to their smartphones, find your website, and book from the convenience of their fingertips.
If you're trying to target Millennials, automation software makes the process significantly more efficient for both you and them. That's because they are far more likely to turn to online platforms (rather than walking in or reaching for the traditional phone) to book appointments. They're also more likely to utilize a 24/7 appointment approach.
If you're still only taking appointments by phone, you're potentially missing out on some major salon growth.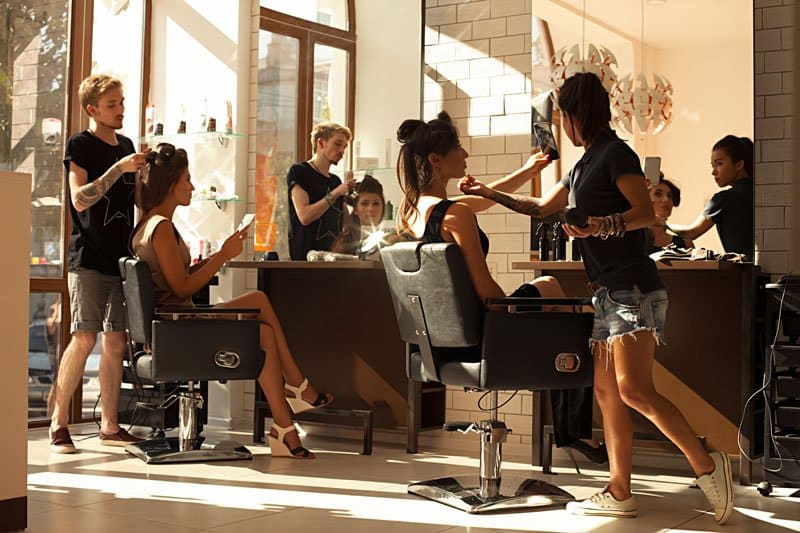 Fewer No-Shows & Missed Appointments
Every salon owner dreads the infamous no-shows. It's frustrating for everyone involved, but it doesn't just have to be a necessary evil.
Automation software can make it easy to send out reminder emails or text messages to both stylists and clients. This can reduce the number of no-shows (less chance for forgetting).
After all, who isn't checking their phone a hundred times a day, right? The chance of a client missing this message is slim to none.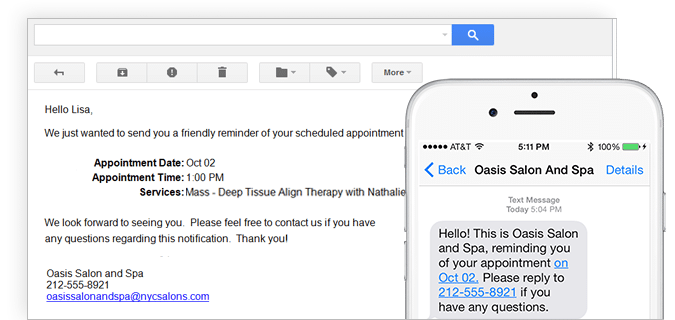 Peace of Mind
You already know that it's incredibly hard to run a salon. There are so many different pieces to manage and so many different variables, people, and ideas to take into consideration.
Automation software simplifies the process for you by providing you a backbone to lean on. This gives you the ability to focus on what's important, whether it's interacting more with your staff or customers or focusing on outreach or teaching.
Whatever it is, chances are, you don't want to spend your time or energy dealing with appointments or marketing strategies. Let the software do what it's good at- so you can do what you're good at. Simple as that.
Final Thoughts on the Benefits of Automation Software
Running a successful salon business takes time, patience, and dedication. It also entails taking risks and being creative and efficient with your strategies.
Do you, your staff, and your clients a favor by considering all the benefits these software platforms have to offer.
Ready to boost your salon profits today? Sign up for a free trial with Daysmart Salon. Let's get business booming!
Try Daysmart Salon Software Absolutely Free