Best Salon Forums 2021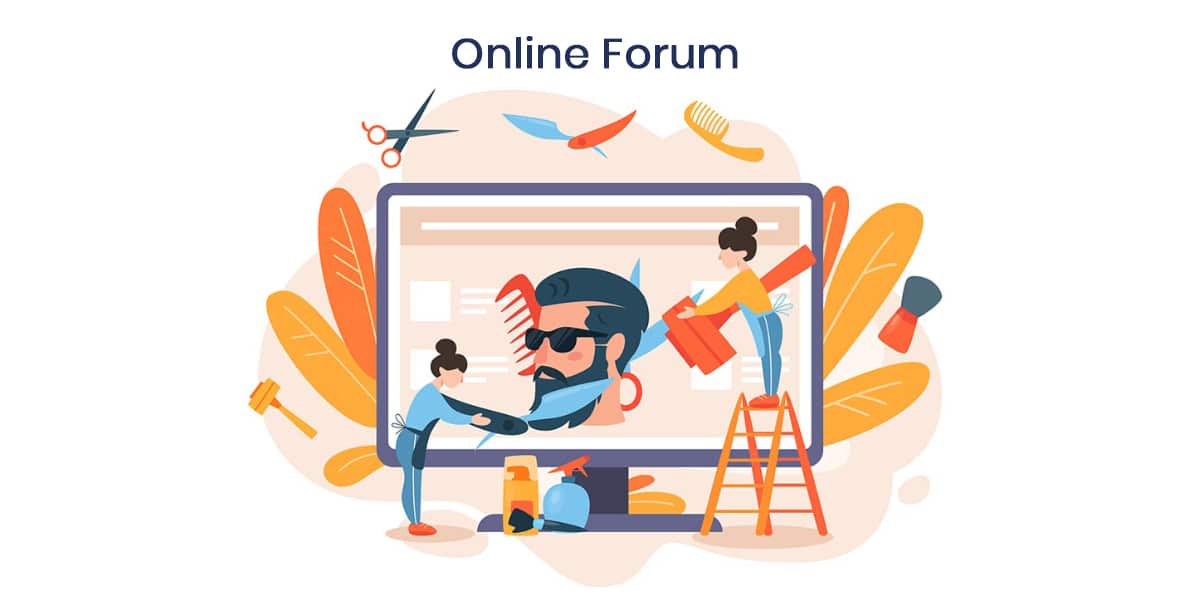 Salon forums have become such an important outlet for the industry. Hairstylists and salon owners are finally able to network and discuss creative ideas with each other.
Here you can discover the best salon forums in this comprehensive guide.
Salon Today
More than ever the salon industry needs a space to connect and engage with each other.
Salon Today is one of the online forums that give you access to so many different resources. You of course can subscribe to the website to get the latest news and industry updates as well as emails.
There are also essential tools to help you enhance your skills. The How-To section is there to help you with questions such as how to grow your business, or how to keep your current customers happy.
You can watch videos on anything from virtual vision quests to question and answer sessions with infection prevention experts.
Webinars are another form of interaction that Salon Today offers. The webinars are designed to help you grow your career as a hairstylist as well as your company if you are a salon owner.
Topics range from how to prepare your beauty business to reopen to new technologies tools that successful salons are using.
There is also a job board that allows you to look for and post job openings.
If you are an employer you can post and manage your job openings. You can also create job templates for later or even manage potential employees. As a job seeker, you can look for jobs and even update and manage your resume.
If you need, even more, Salon Today helps with advertising, and reprint, and licensing requests.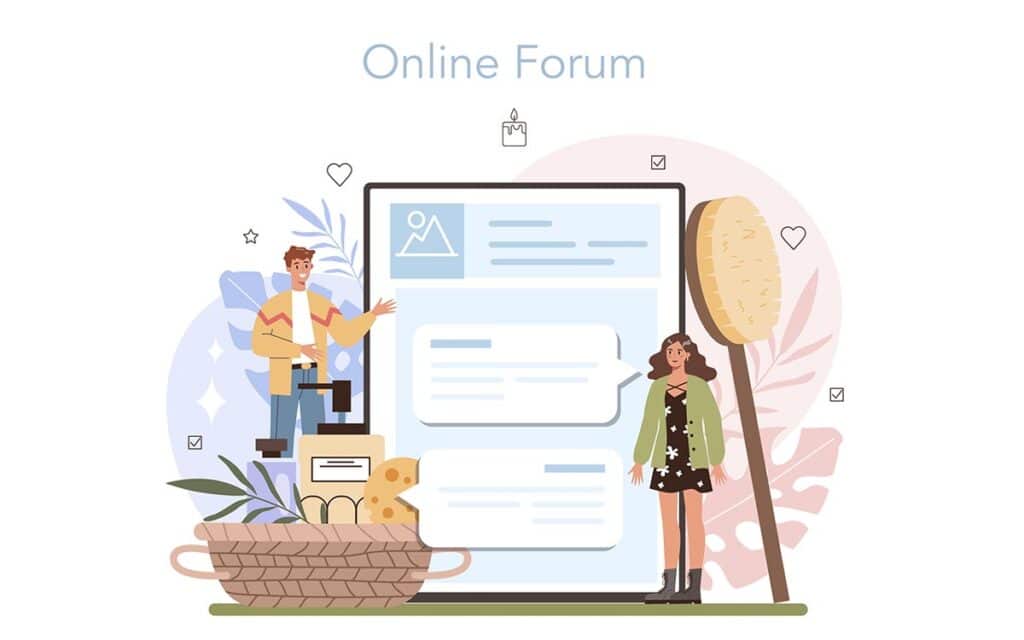 SalonGeek
SalonGeek is your go-to hub for all things salon industry chat and discussions. You connect with real people and talk about anything industry related.
What is unique about this forum is that you can choose from so many different discussion threads.
There is a thread for hair, nails, skin, tanning, waxing, and others. No matter what your salon offers you have the option of talking with many different people who handle the same type of work.
They also offer different types of discussions. For instance, you can talk about critique or work showcase. You can ask for feedback from the other members of the discussion or just showcase the work that you are proud of.
Another forum they have is called chit chat. You can just talk with people about unrelated topics and post non-industry related posts there. It is a good place to connect with people if you are feeling alone or like you need to talk one day.
Ask a pro is another place you can ask for advice or something or need more professional direct answers.
SalonGeek also offers a place where you can recruit employees and look for people to fill a seat in your salon.
Last but not least, you can sell your equipment in the salon marketplace on SalonGeek. If you are looking to get rid of equipment or materials, you can post them in that discussion forum.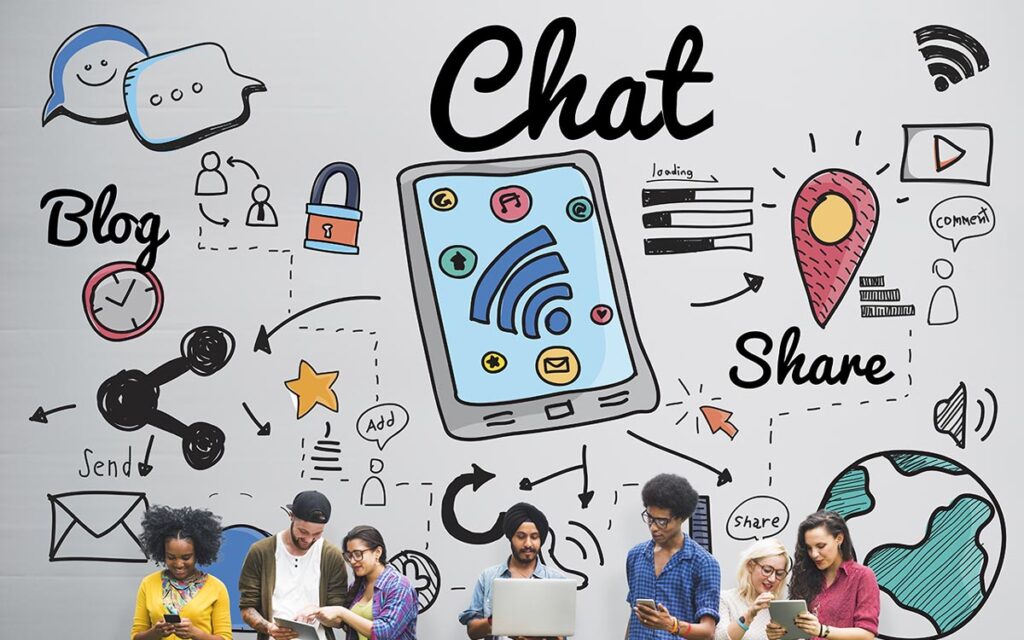 Beauty UK
We have all been missing and craving those in-person events. Where you can create meaningful connections and truly immerse yourself in your industry. Well here is your chance!
Sunday, May 23rd, and Monday 24th, 2021 there will be the ultimate trade exhibition and experience. The show is being held in Coventry England. There will be industry experts giving talks and demonstrations. The room will be packed with exhibitors allowing you to see the new and upcoming products for beauty, tanning, aesthetics, skincare, and much more.
Even with our hopes that COVID will be leaving us soon, the show is still ensuring that you will be safe. You can book tickets for the morning or the afternoon session. You must book your ticket in advance in order to attend the show.
This one's for you salon owners. If you own your own salon or are a key decision-maker in the business you can join Beauty UK's forum. The form is just for you and allows you to be a part of something extra extraordinary.

Salon Forums Enhance Our Careers and the Industry
During these times it is more important than ever to stay connected. As members of the industry, we need to be able to have a creative outlet and other people who understand us.
Along with SalonGeek and Salon Today, there are other online forums that you can join like Behind the Chair which has forums focused on coronavirus discussions by state.
Social platforms, like Pinterest, actually have forums like Ask-A-Salon Network. These are just pages that you can go onto and ask for advice or collaborations.
Linkedin allows you to network as well as attract potential employers as well as clients. This is a professional forum that is picking up momentum within the salon industry. More business owners are seeing this as an opportunity to connect with local professionals outside of the beauty community.
So basically, social platforms are always a good way to find forums as well as stay connected.
Stay Connected
Daysmart Salon is here to help you with all preparing you and your business for the most rewarding and successful feature.
We offer software for your salon that helps you stay connected to your employees as well as your clients with online booking, text messaging service, appointment reminders, and much more.
You can even connect with us through training videos and downloads. We also offer webinars and videos with industry experts and hot topics of the moment. We can be the salon forum that helps propel you.
We are never more than a click away.
Come start your free trial today and see how we can help amplify your business to the next level!