Every Salon Owner's Christmas Wish List
With the festive season fast approaching, and your work schedule getting busier by the day, have you stopped to think about your hair salon Christmas wish list? Look to reward yourself, and ring in the new year, with our top picks:
All I Want For My Hair Salon Christmas Gift Is…. The Perfect Hairdryer!
Every woman understands the need for a fast styling, non-damaging, long-lasting hairdryer! Our top pick this year is the 'Dyson Supersonic'. This hair dryer is designed for salons, developed by professionals and engineered by Dyson.
It has a wider airflow for fewer brush strokes, helping you to style larger sections of hair more efficiently. It dries six times faster and is a lot quieter than other hair dryer motors, giving you more time to engage with your clients and ensure they're having the best experience.
Dyson Supersonic even protects hair from extreme heat, helping to protect your clients' natural shine from heat damage! And talk about durable! This amazing top pick endured many dropping and standing tests as well as exposure to extreme dust and lint – it still performed perfectly!
Couture For Your Hair Salon Christmas?
Silky, soft and great smelling hair is probably on everyone's Christmas wish list, but who knew it was this easy to obtain! The 'Balmain Paris Brush and Hair Couture Set' includes a brush with boar bristles that improves texture and stimulates the scalp, a silk hair perfume that contains silk protein to soften hair with a summery fragrance and a compact mirror, so you can have your hair looking sleek even when on the go!
This is a great hair set for salons to use or sell to clients, especially during this time of year when gift set sales peak!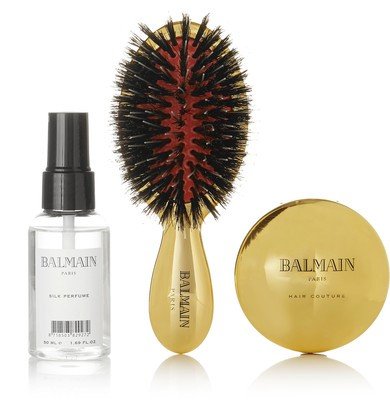 'Tis the season for ALL hairstyles
Want bombshell curls one day and super straight hair the next? While you might not, you know you have clients who do! Multiple styles used to mean multiple products, but the 'G2 Ceramic & Titanium Hair Styling Iron' by CHI literally does it ALL!
The G2 Hair Styling Iron is infused with next-generation styling, perfect for all hair types and looks. It's 1.25" plates can curl hair into different styles depending on whether you want the beach waves, glamour curls or the straight look.
CHI knows all hair is not created equal, so when it comes to temperature, you've got options. Depending on type or feel, set your dial from 370 to 425 degrees. For quick client styles or busy early mornings, the G2 Hair Styling Iron heats up in less than 40 seconds and with dual voltage, you can use it all over the world!
Pump up the Volume!
Improve the strength and health of your hair this Christmas with the perfect 'volume system' gift set from Ovation Hair. This amazing gift set comes with volume shampoo and conditioner, styling solution, leave-in detangler, therapy scalp treatment, and a detangling comb.
Ovation Hair was founded 2007, their philosophy was the create and provide high-quality hair care products – helping clients experience thicker, stronger, longer hair. Not looking for volume? They have over 25 cruelty-free hair care products to choose from, including a trio of products for cell therapy, hair strength, scalp health, shine and hold styling, masculine products, travel sets, hair accessories, and even vitamins!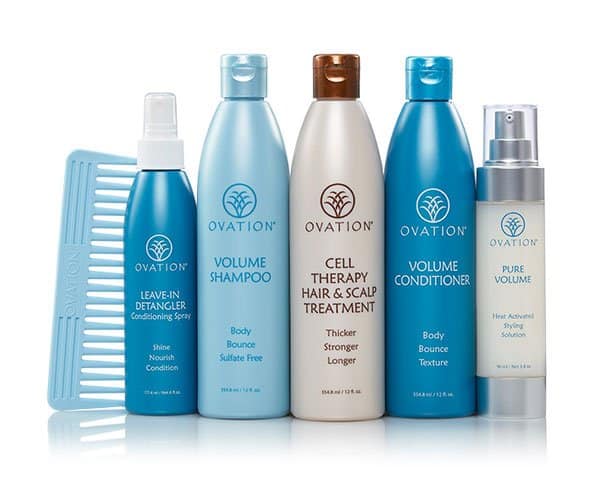 Taking Care of Business in 2020
If you're not using salon software, the busy end-of-year season takes an extra toll. There is no better way to get organized, grow your capacity and pump up profit.
Over 50,000 salons trust Daysmart Salon to check clients in, book online, market to new clients, and allow staff to monitor and manage their own calendars from a mobile device. When evaluating salon software get beyond the color-coded appointment book and look for robust payroll, extensive reporting, and automated marketing tools at affordable monthly rates with no contracts. Expand your brand with a custom website, text reminders (and confirmations!) for appointments and keep 'em coming back with monthly memberships, custom gift cards, and loyalty points!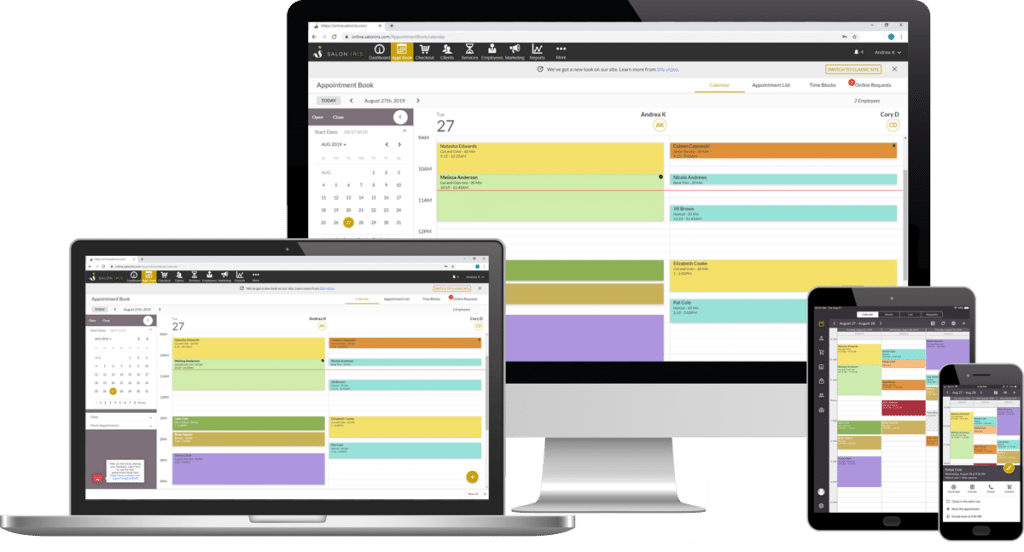 You're in the salon business – run it like one. Run it #likeaboss with Daysmart Salon by starting a free trial!
Happy Holidays and here's hoping ALL of these goodies find their way under your tree!