Salon Beauty Trends Not To Miss in 2018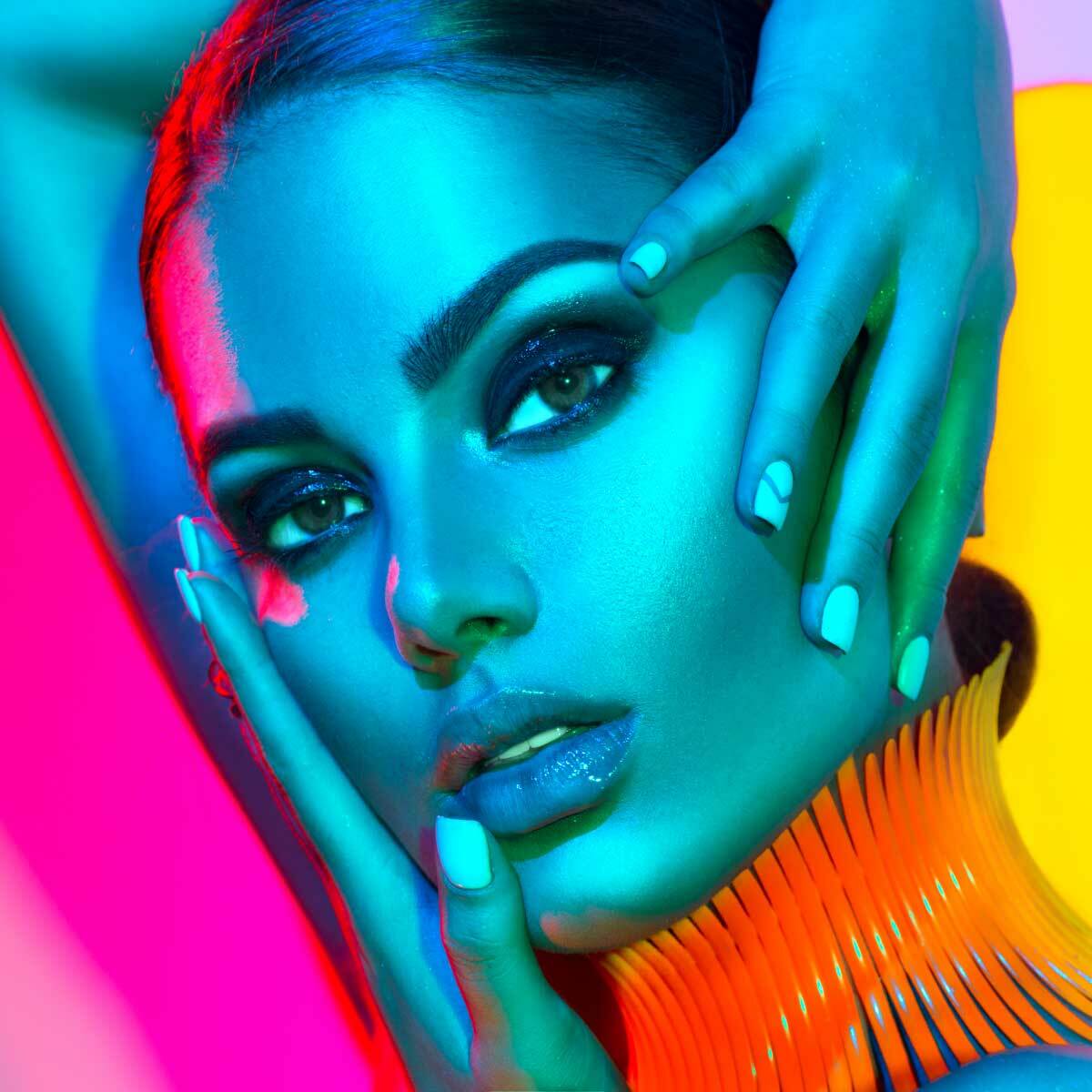 Did you know the average woman spends $15,000 on beauty products in her lifetime? That's sobering, considering that only 4% of women in the world consider themselves beautiful.
When you run a salon, your job isn't to make people look beautiful. Your job is to make them feel beautiful, too.
So when you take a look at the latest salon beauty trends, keep in mind what your real job is- making people happy with the way they look.
Inclusive Beauty
A good place to start is incorporating inclusive beauty into your salon offerings.
Inclusivity is on the rise from certain brands. In particular, Rihanna's Fenty Beauty is leading the conversation with 40-plus shades (more than triple the usual offerings of most brands) to embrace every skin type.
It's about more than offering a range of makeup tones–it's about promoting images of beauty that are racially diverse and body positive. In other words, a beauty standard that looks more like your everyday person.
Not sure where to start? Research. Do your homework and talk to a wide range of women about what they would love to see your salon offer, and ask them the best way to do it.
Cleansing Oils
Another big one? Cleansing oils.
We've seen the rise of natural beauty in the last few years, especially with regards to essential oils.
While it might seem counterintuitive to slather your face with oil when you're trying to get less oily, cleansing oils are great for your skin.
In essence, cleansing oils use "good oils" to remove the "bad oils". With many face cleansers, you wind up rinsing off the good oil along with the bad oil and dirt. When you massage your face with cleansing oils, they bind to impurities, allowing you to rinse them away.
In other words, cleansing oils don't make your skin more oily because they don't sink into your pores to pull out the dirt.
Anti-Pollution Skincare
These days, pollution has everyone paying attention to skin aggressors.
So you're going to see a lot of green skincare in a few senses of the phrase: skincare that fights the damaging effects of pollution, skincare that's eco-friendly, and skincare that uses natural ingredients instead of irritating chemicals.
That's a big deal because the sun's UV rays alone are responsible for 80% of visible facial aging signs.
As such, forward-thinking salons are the ones that stock up on skincare that protects your health while it keeps you looking gorgeous.
Need more tips on how to make your salon green? Check out this post.
Metallic and Glitter
On a fun note, we're seeing a lot of metallic shades and glitter on the rise after the popularity of all things sparkly in 2017.
This comes in obvious places, like metallic eyeshadow, but it also comes in subtler accents.
A popular look for 2018, for example, is a metallic sheen on the face with bright pops of glitter on the eyes and lips. The heavy highlighter is on the way out, but you'll still see it bringing sophistication to bright cheeks.
Masks
We have Instagram to thank for the rise of facials (#SundayFacial anyone?) But, who's complaining?
What's even better is that masks aren't limited to your face anymore.
Thanks to the popularity of cleansing masks, companies are getting innovative with offerings. They're spreading the magic of facials to other major focus areas on the body like the chest, arms, and breasts.
They're also branching beyond the ever-classic mud mask. They now have a micro-channeling, 3D-printed eye patch that can erase crow's feet.
Bold Eyeliner
Forget your old obsession with eyeshadow. The cat-eye is iconic and it's back with a vengeance in 2018.
Of course, since it's 2018, eyeliner has a new edge. Think bright colors, bolder rounded-cat-eye flicks, and underliner. If you want your eyes to pop, this is a trend to keep your eye on.
It's also great for women who want to maintain healthy, glowing skin since all you need for this trend is a bold eye and minimalism everywhere else. This makes it much less harsh on your skin–while packing a lot of personality in one little flick of the eyeliner pencil.
J-Beauty
In 2017, Korean beauty, or K-beauty, was all the rage.
In 2018, the West is starting to realize that so many of the things they found exciting about K-beauty actually originated from J-beauty in Japan.
There are key Japanese principles at work in their beauty products, especially the classic notions of kanso, shibui, and seijaku (simplicity, understated beauty, and energized calm).
There's also the fact that the Japanese beauty market is decades ahead of its time. Remember all those cleansing oils? The Japanese company Shisheido introduced its cleansing oil around 50 years ago.
And all our current ideas about clear, soft skin and gentle skincare that boosts your health and beauty all at once? Those have been dominating principles in the Japanese market for years.
The good news is, we're starting to catch on.
Natural Makes Space for Clean
Finally, 2018 will see a shift in a trend that's already revolutionized beauty–the natural wellness movement.
These days, people are starting to come to terms with the difference between "natural" beauty products and "clean" beauty products. Natural means there are only ingredients you can pronounce, while clean means that the product is free of chemicals we're starting to recognize as harmful.
That said, a brand can be clean without being natural. We're seeing a rise of that this year as more consumers outside the natural beauty movement are demanding clean products.
Helping You Conquer Salon Beauty Trends
If you're a salon owner, then you know that salon beauty trends are always shifting. It helps to know what you're dealing with.
That's where we come in. Click here for a look at our salon solutions whether you're a solopreneur or a beauty mogul. And if you have any questions (or you can't wait to work with us,) let's connect! Head to our contact page to get started.