Tips for Salon Assistants Elevating the Game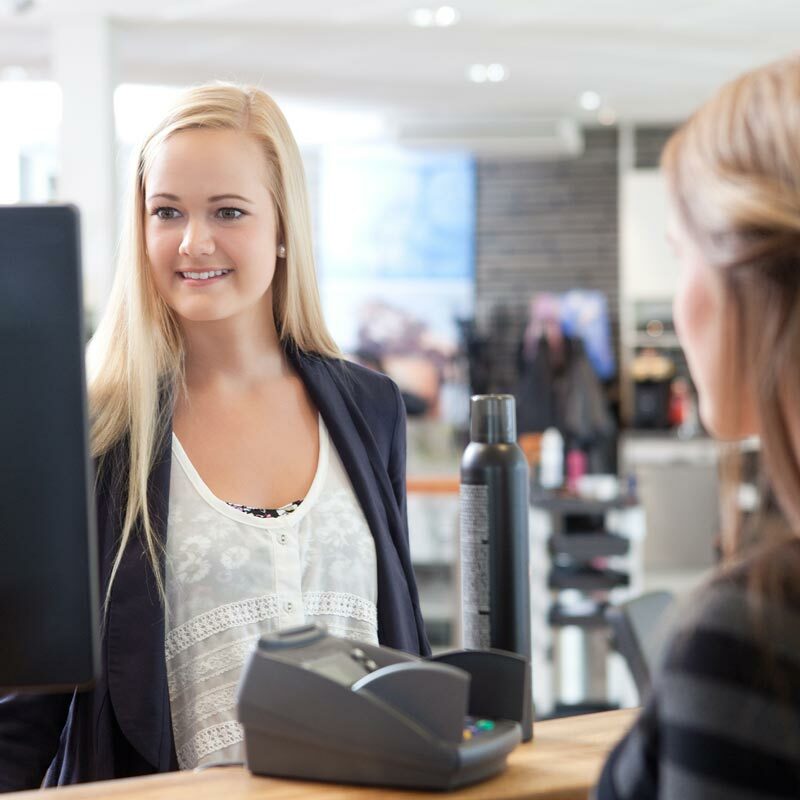 After years of hard work, you've landed a job on the salon floor. Congratulations!
Salon work doesn't always come easily and you've worked your socks off to get here. After all of that, you don't want to mess up, right?
To make sure you not only keep your job as an assistant but also move up the ladder, you need to impress. Show your team just how great a fit you are for their salon and you could be on your way to a flourishing career!
Learn how to impress at salon assistant jobs with our guide.
Stay Passionate and Positive
As a hairstylist assistant, your team are going to be keeping an eye on your personality. A salon is an incredibly social place and how you act really matters.
Some stylists even put the personality of their assistants before their skills! The general feeling is that you can learn new skills, but you can't learn a new personality.
When you're at work, make sure you're always passionate and positive. Show that you're willing to work and you're happy with every task you're given. Definitely don't mope around feeling sorry that you're sweeping up hair and not cutting it.
Make an effort with your team, too. Try and build relationships with the stylists you're assisting and make sure you're always friendly and helpful. If you manage to click with the rest of the team, your chances of becoming a fully-fledged stylist or colorist are much higher.
You should also get to know your clients. If they like you and give good feedback, that's a big positive!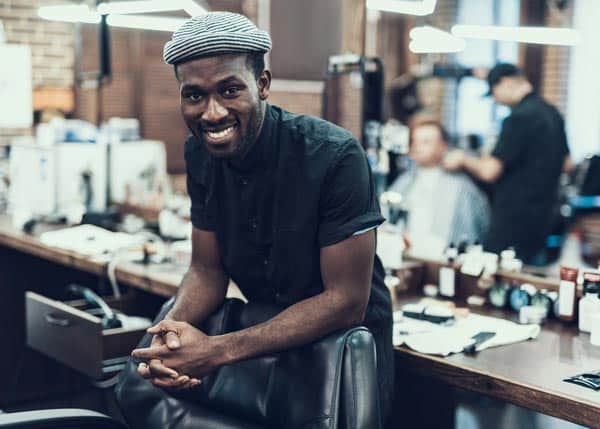 Absorb Everything in Salon Assistant Jobs
You might have been top of the class at school, but as a cosmetology assistant you're at the bottom of the group. You might have aced the exams, but there's a lot to learn on the salon floor!
Make sure you're ready to absorb everything. When you're working with a stylist, watch what they're doing and if there's anything you don't know ask them at a convenient time. If you're doing a great job helping them, they should be more than willing to help you!
If there's a particular job you want, such as colorist, do your best to learn everything about it when you're on the salon floor. Make sure your team knows you're ready to learn too. They can invite you over when they're doing a tricky job or something new so you can watch.
Ask For More Work
If you have nothing to do, never just stand around! That won't give the right impression to your team and you probably won't progress past being a stylist assistant.
Instead, ask if there's anything else you can do once you've finished your tasks. Be prepared to do tasks that weren't in your hair stylist assistant job description. Take anything you get and do it to the best of your ability!
If you show a willingness to do more than you've been asked to, it shows your team that you're hardworking. They might also start giving you bigger jobs as they see you want to do them. This is an instant way to earn respect and start moving up that ladder.
If there really is nothing to do, don't disappear out the back. Stay near the stylists and remain alert. When there's a job to be done you'll be right there ready to do it.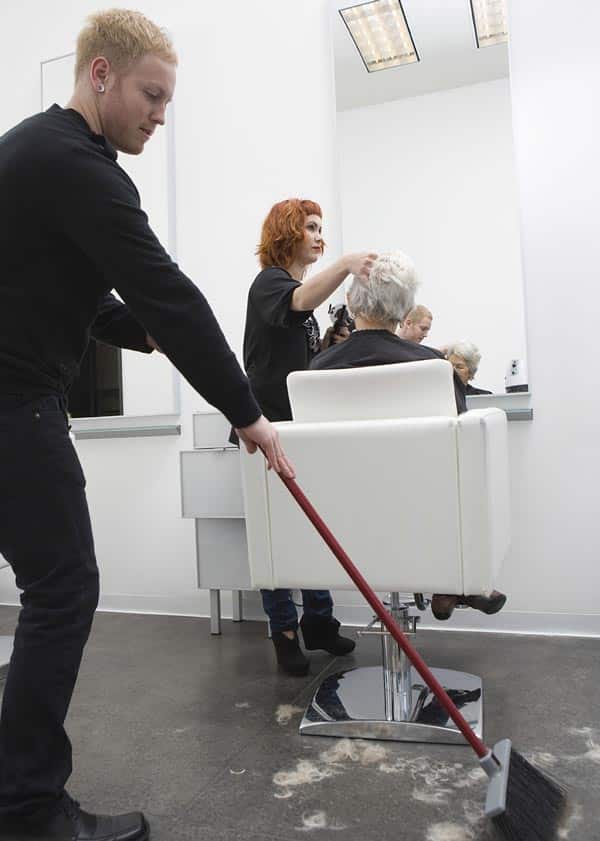 Arrive Early and Stay Late
When hiring an assistant, the stylists are looking for someone who's going to make their job easier, not harder. One of the ways you can make sure you do this is by arriving early.
Get to the salon before your shift starts to start prepping for the day. That might mean laying out equipment for your stylist, cleaning the area, or just making sure you're ready to get going as soon as they arrive.
Every time you make their job easier, it shows you're good at yours. Arriving early also shows a positive, hardworking attitude which is never a bad thing!
You should also be open to staying late after your shifts. If there's anything extra to do, such as clearing up, show you're a part of the team by staying to help. There's nothing worse than an assistant who refuses to do anything the second after their shift ends.
Act Like a Professional
If you want to become a professional stylist or colorist, you have to act like one. Even when you're a salon assistant you should always be trying your best to be professional.
This means turning up looking the part every day. Your hair, clothes, and makeup should be in line with your salon's guidelines and look professional. It's not a good start if your hair's a mess in a hair salon!
Follow the rules of your salon, don't spend the whole day gossiping, and keep your phone away. It's likely that you'll be being watched closely, and even a little slip like scrolling through social media when you're working could damage your chances.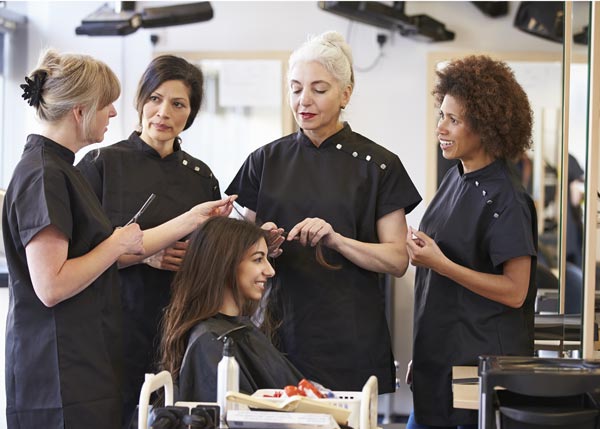 Work Hard and You'll Get There
If you follow the advice here, it won't be hard for your team to see your potential! Just remember to always work hard, show that you're passionate and want to move up the ladder, and make an effort to get on with your team. If you do this then it won't be long until you're taking on more responsibility in the salon.
At Daysmart Salon, we know everything there is to know about running and working in a salon! Our Daysmart Salon Software makes the digital processes of your business much easier. If you think your salon might be interested, feel free to get in touch with us for more information.