Salon Advertisement: The Current and New Trends for Marketing Your Salon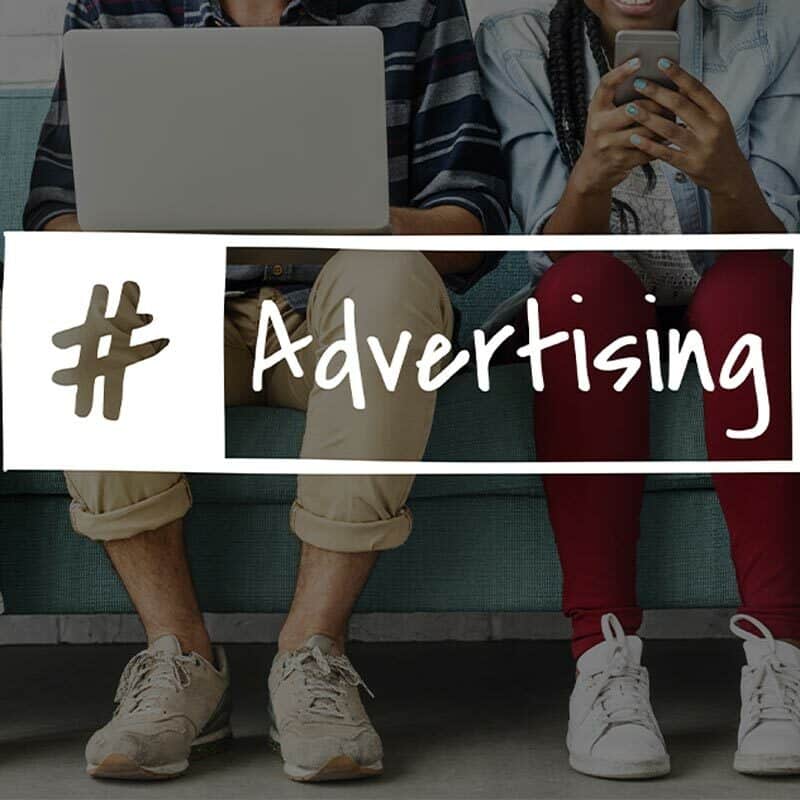 About 85% of consumers head online when looking for a local business. Use that to your advantage! Adding digital salon advertisement strategies to your traditional ads can help you boost your business.
As salon advertising continues to digitize, you need to stay ahead of the curve!
You can generate more brand awareness, attract new clients, and improve your ROI.
Not sure where to start? Here are six of the biggest salon advertisement trends for 2021. With these tips, you can get ahead of the competition and draw more clients.
As you gain new, loyal clients, you can improve your ROI and set your salon up for long-term success.
Ready to grow your business this year? Get started with these traditional and digital salon advertisement tips today!
1. Google Ads
About 80% of the search engine market already belongs to Google. In fact, Google now processes over 63,000 searches every second. If people are looking for a local salon, they might search using Google.
You can appear for these searches by creating digital Google Ads. Google Ads can display as text and images.
When someone clicks on your ad, they'll reach a page on your website. Then, you can use compelling content to convert visitors into leads. Visitors can even fill out a form to schedule their next appointment.
About 73% of the paid search market share belongs to Google. Meanwhile, online ads increase brand awareness by 80%. People who click on ads are 50% more likely to make a purchase, too.
Before creating your first Google Ads campaign, take the time to research your target audience. First, segment your audience into smaller buyer personas. You can segment customers based on:
Location

Gender

Age

Household income

Marital status

Pain points

Buying behaviors

Interests

Hobbies

Language

Career
Then, you can create ads with each group in mind.
For example, you can use different images for male versus female clients. You can advertise more expensive services to people who make more money, too.
About 90% of consumers say ads influence their purchase decisions.
Before creating digital ads, make sure to update your website. Make sure pages load quickly and forms are easy to use. Improving the user experience can help you generate more leads.
Use the ad extension feature to display your location, phone number, prices, and more.
2. Social Media Advertising
You can also create a salon advertisement campaign using social media. More than half of the world now uses social media. If you're not advertising on social media, you're missing a chance to reach customers.
Consider using Facebook Ads to create Facebook and Instagram digital ads. Make sure each digital salon advertisement uses crisp, eye-catching images.
As you develop these ads, make sure to keep branding consistent between your ads and website. Consistent branding can help you boost awareness and recognition.
Facebook and Instagram advertising can boost your online visibility. You can also gain more engagement.
As people comment on your Facebook and Instagram ads, comment back! Let them know you hope to see them at your salon.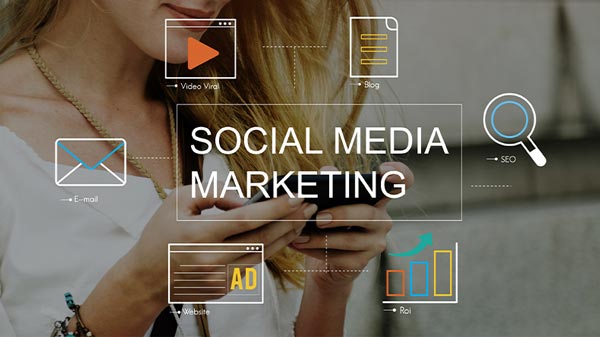 3. Influencer Marketing
Consider working with a beauty influencer to generate more brand awareness and trust. Working with an influencer can expand your reach. Look for local micro-influencers your clients already know and love.
These influencers can promote your brand. They can talk about your products and services, then direct consumers to your salon.
Make sure to choose an influencer who already has a strong following.
View this post on Instagram
4. Remarketing
Remarketing ads allow you to reappear in front of people who recently visited your website. You'll get a second chance to draw consumers to your salon.
These ads will appear on other websites while consumers are online. They can click on a remarketing ad to visit your website.
Make sure to create branded, eye-catching remarketing ads. Use imagery and language to draw people back to your website. For example, you can say, "Still Thinking About Getting a Cut?"
Don't forget to personalize your ad language, imagery, and landing pages with each audience group in mind. Personalization can help you connect with your target audience.
These digital salon advertisement tips will prove more effective with personalization.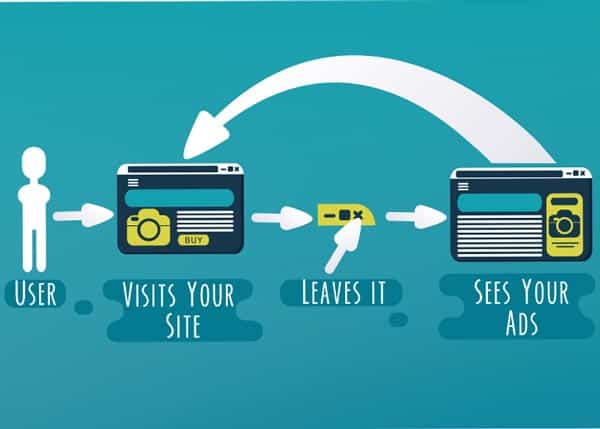 5. Traditional Advertising Methods
It's not enough to develop a digital salon advertisement strategy. You need to use traditional advertising methods, too. Using both will maximize your reach and visibility.
In fact, traditional advertisements are especially effective with smaller communities. You can use billboards, flyers, and other traditional methods to reach locals.
If you're in a big city, you can use digital and traditional advertising techniques. Digital methods will help you stand out from competitors. Traditional methods will help you remain top-of-mind.
For example, you can send a mailer to potential clients near your salon. Mailers are tangible. People can stick a mailer on their fridge.
They'll keep seeing your salon's name, allowing brand recognition to grow.
Consider adding a discount code to your next mailer. Consumers will likely hold onto it as a result.
You can also advertise in local newspapers. Choose a paper that's offered to people for free. You could reach thousands of potential clients.
You can also partner with other independent businesses in the area. Swap advertising. These businesses can leave your business cards in their waiting rooms.
More people will start seeing your brand as a result.
Don't neglect branded merchandise, too. T-shirts or hairbrushes with your logo on them can boost brand awareness.
6. Promotional Strategies
As you use the above salon advertising trends for 2021, look for ways to boost client spending, too. For example, you can create promotions, specials, and deals for your clients.
Then, you can promote these specials using your ads.
Seasonal Deals
First, try boosting sales by leveraging seasonal deals. Creating seasonal events can help your salon promotions remain more relevant.
They're also easy to plan for. You can highlight different services based on holidays or the time of year. For example, you can advertise salon services in time for the winter holidays.
As Father's Day approaches, consider advertising your men's product line. You can also advertise for other seasonal events like:
Mother's Day

Black Friday

Cyber Monday

Christmas

Valentine's Day

Halloween

Graduation season
Consider selling your products at a discount during Black Friday and Cyber Monday. You can promote express services and gift set promotions during the holidays. For Mother's and Father's Day, promote gift cards and products.
Advertising seasonal deals can help you leverage relevant, timely interests. You can provide consumers with what they need and when they need it.
Use your Google or social media digital ads to promote these seasonal deals. Choose relevant imagery and language for these ads as well.
Express Services
You can improve your ROI by increasing how much each client spends during a salon visit. For example, you can add express services to your salon menu.
Consider adding a care treatment as an add-on service during a hair appointment. You can add this service while the client is in the backwash. Other examples include:
Volumizing hair treatments (during a blow-dry service)

Hair color glossing service (during a color service)

Scalp peeling treatment (during a shampooing service)

Anti-aging hand masks (during manicure appointments)

Nail art add-ons (during manicure appointments)

Nose wax services (during barbering appointments)
Most add-on services won't require much time or energy on your part. You can add these services during an already booked appointment.
Immediately adding the service to an appointment will increase your profit.

Explain the Products
During salon treatments, tell your clients what you're using on their hair. Selling salon retail products can add more to your profit margin. Meanwhile, it won't require your staff to waste much time.
Explaining how to use different products will offer your clients more value, too. They'll see that your stylists are there to help. Consumers will value the advice your stylist can offer and come back for more.
If your stylists aren't comfortable selling, this strategy can help your entire business. They won't have to use hard sales tactics.
Instead, they're simply explaining the benefits of the products they already use and love.
Create a Loyalty Program
Creating a loyalty program can help you retain long-term clients. Customer retention can improve your overall ROI.
In fact, a 2% increase in customer retention can lower costs by as much as 10%.
Focus on strengthening your relationships with existing clients. For example, you can offer repeat customers discounts on services and products. They'll appreciate you even more and keep coming back in the future.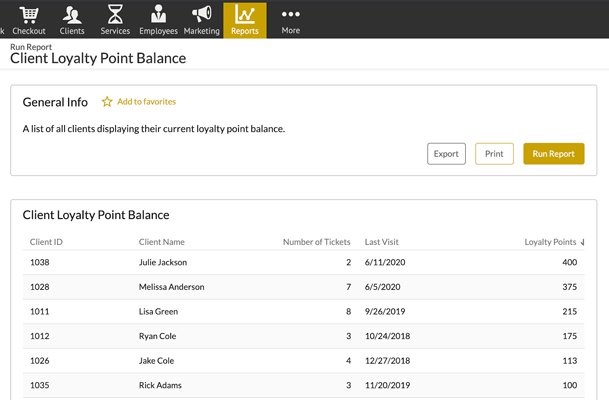 Create a Referral Program
Word-of-mouth marketing is an effective way to boost business for your salon, too. Urge your loyal clients to recommend you to their friends.
People who hear about your salon from people you already trust might trust you as a result.
Try to incentivize your current clients to recommend your salon. For example, you can create salon referral cards. Once they reach 10 referrals, you can give the client a discount on their next appointment.

Salon Advertisement Trends To Boost Your Business
Don't miss a chance to reach your target audience! Instead, get ahead of the curve by following these trends. With a strong salon advertisement strategy, you can expand your reach and boost your business.
Consider using business management software for salons to remain organized and efficient, too.
Not sure where to start? We're here to help. Explore our packages today to get started.