5 Reasons to LOVE Your Receptionist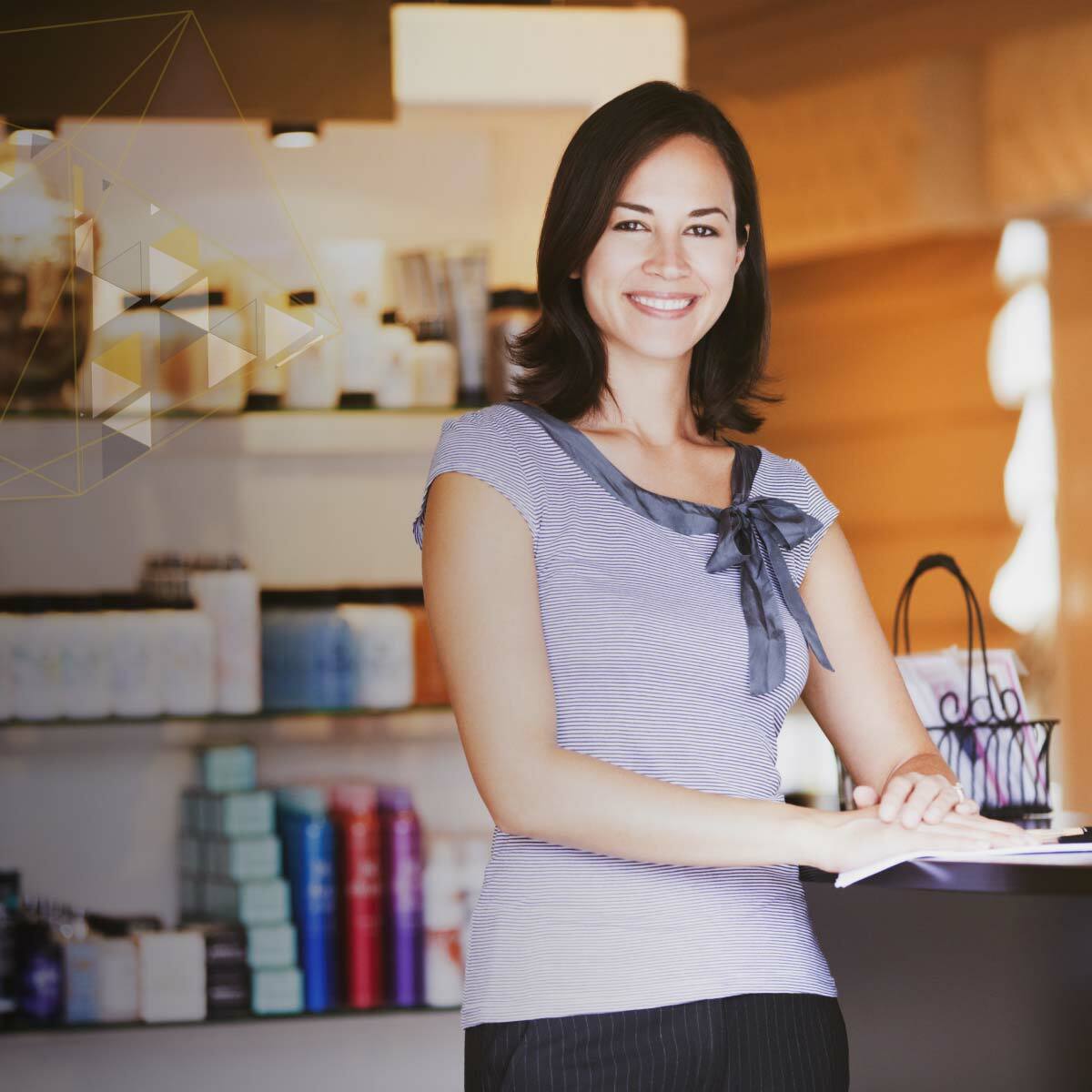 Today is National Receptionists Day! Created to highlight the tireless efforts of receptionists and front desk personnel that keep businesses running smoothly the world over, this day is the perfect time to stop and reflect (and appreciate) this critical role within your salon.
With all the daily cuts, colors and blow drys, we sometimes forget just how crucial a role the receptionist plays.
To show our appreciation to all these hard working, talented customer service experts, we've created a list of five reasons to LOVE your receptionist:
First Impressions Count!
Deciding on a salon is usually a tough choice for most people, and the first impression greatly impacts a potential client's decision on whether they've found "their place" or whether they need to continue their search.
A warm, welcoming customer experience is critical at this first moment of contact, putting your front desk personnel in an extremely important role that not everyone appreciates.
As new clients call to book appointments, the receptionist provides their first interaction with your salon, so this needs to be welcoming and friendly to make it a good one!
They are the Face of the Salon
As new and existing clients arrive for their appointments, the receptionist is the first person and last person they see! Their appearance, manners, knowledge and helpfulness need to be on par with how you want your salon to be viewed and remembered.
If your receptionist is welcoming and professional, this will help potential clients think positively about your salon. Think of them as your brand manager – who, in addition to everything else, should be focused on warm welcomes and fond farewells for all of your guests.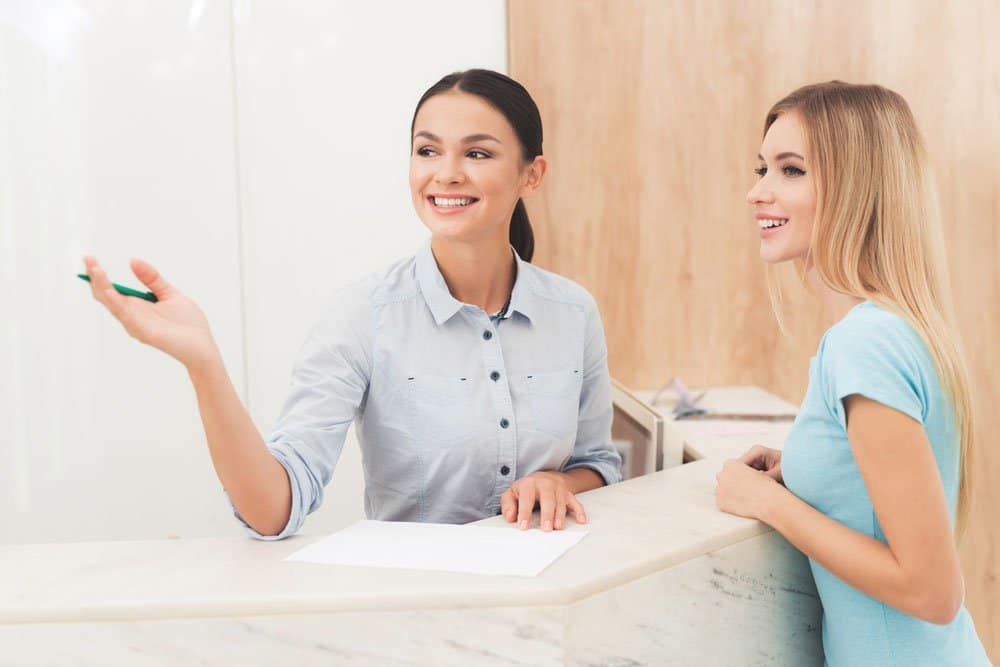 Coordinator Extraordinaire
Receptionists don't just take calls and welcome clients, they organize and coordinate most, if not all, of the activity in the salon. They likely manage employee scheduling, pre-appointment client interactions, retail inventory, shop cleanliness and perhaps even salon marketing.
Thanks to the receptionist, your employees have the time to pay full attention to clients, as the receptionist organizes their appointments, takes messages for them and greets them. Imagine not having a receptionist and having to not only work on your clients but also schedule new appointments, greet clients and keep track of everything else!
Knowledge is Power
Your receptionist knows the intricacies of your salon. While most salon employees have specific duties they take care of, your receptionist is in charge of all aspects, giving them a vast amount of knowledge on the inner workings of your salon.
This makes them even more valuable, as they are the 'go-to' person when clients have questions or concerns. Not only do great receptionists answer clients questions, but they also have deep knowledge of your salon business, so they can be a source of great recommendations or business process improvements!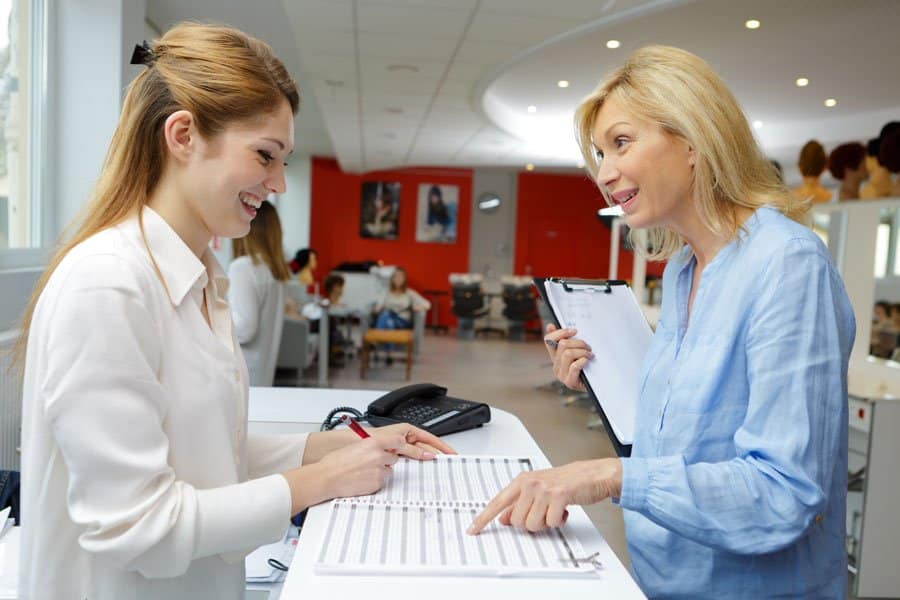 Communication is Key
The art of communication is a skill all receptionists must master. They facilitate the connection between the client, your salon and your stylists, ensuring everything runs smoothly.
They are also great listeners, always ready to respond to clients and employees needs. Without your receptionist orchestrating your salon, there would likely be a lot more miscommunications happening!
In our opinion, everyday ought to be Receptionists Day so show appreciation to your receptionist today by thanking them with a surprise lunch, flowers or a thoughtful gift. Providing your salon receptionist with a great salon software will simplify their day and make their duties more manageable.