"Let's Get Growing" With DaySmart CEO Jeff Dickerson & Peoples Barber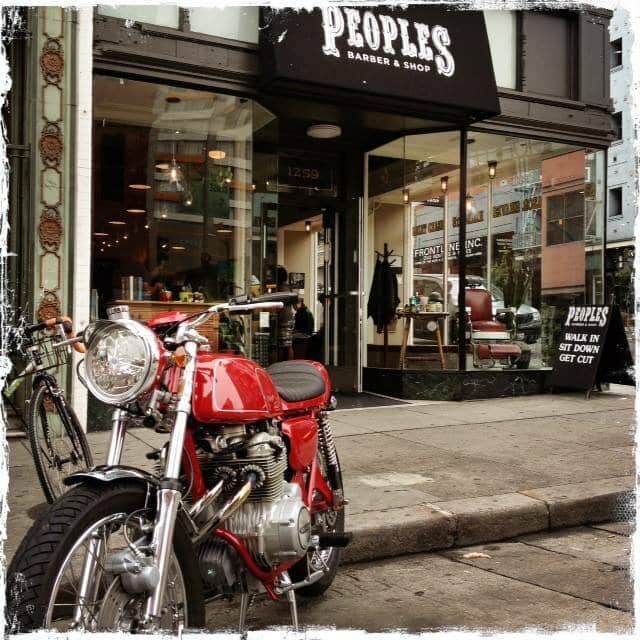 It takes so much more than a great haircut or a good clean shave to make a Barber Shop a phenomenal success. With over 140,000 barber shops in the U.S. generating over half a billion dollars in annual profits – lots of competition means that if you want to succeed, you need to stand out.
Peoples Barber on Polk Street, Oakland in the San Francisco Bay Area, embraces that concept as they strive to provide timeless hospitality and exceptional service to their customers. From the inviting atmosphere to their friendly and knowledgeable staff, they genuinely understand that it's all about the experience.
Why does Peoples Barber have so many satisfied customers?
A Visit From DaySmart's CEO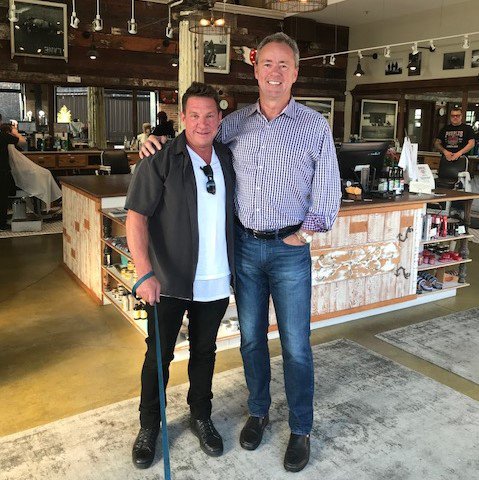 Jeff Dickerson, CEO of DaySmart Software, the makers of Daysmart Salon, 123Pet, Orchid and InkBook software, recently had an opportunity to drop into Peoples Barber to see how one of his best customers is getting that sizeable job done so well. The second he walked through the front door he understood their unique appeal and realized it was unlike anything he'd ever seen before.
The open bays, the forty to fifty foot ceilings, the 1930s prohibition-era décor, along with the antique chairs and barber tools made him realize that "everything about it was just super cool and inviting."
The owner of Peoples Barber, James Lizotte, explained that they'd taken over an old garage and had created bays that opened completely to the outside street to create a timeless and relaxing atmosphere that was part of the neighborhood and the neighborhood was part of it.
As Jeff chatted with James about his approach and aspirations for the barber shop, James explained that they'd started off working on their offering, and then continued to work hard to perfect it. They didn't just want to create an environment for men to visit and get groomed – they wanted to create an experience.
Mr. Dickerson noted, "it's really interesting to see the environment that they've created. It's not just a service. It's more than that. It's a complete absorption of the environment, and that's part of the service they have."
After leaving Peoples Barber, it hit Dickerson that, "sometimes the new is best borrowed from old world charm."
If you're in the Bay Area and have the opportunity, check out Peoples Barber. You won't be disappointed with the atmosphere, the friendly environment, or your new haircut!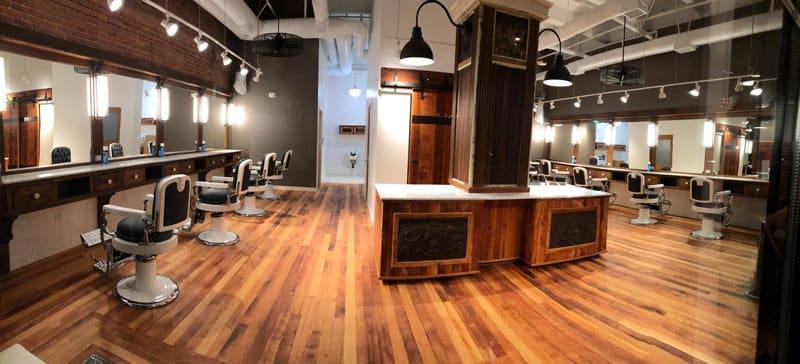 How Daysmart Salon Helps Peoples Barber Succeed
An atmosphere alone can't keep a barber shop on top, and Peoples Barber understands that. Whether they're providing impeccable customer service as they greet each customer with a smile and a drink, or they're booking you're next appointment, they remain focused on creating an excellent customer experience.
Using Daysmart Salon software helps keep Peoples Barber on top of their game. The software allows them to take both online and telephone bookings, although they also accept walk-in clients.
The smooth booking process (online or in person) and simple, mobile-friendly staff scheduling provided by Daysmart Salon ensures that James and his team can spend more time doing what they does best, satisfying customers time and again.
The shop management software also gives customers the ability to book appointments whenever the need strikes them. If it's after hours and they realize they need an appointment next Tuesday, booking online ensures they'll still get their spot.
The system even sends them a friendly reminder the day before their appointment, reducing the chance of no-shows and late appointments. As customers confirm, the shops online appointment book automatically updates, so there's no need to track down a tardy client.
Why DaySmart Loves Shop Owners Like James
Jeff Dickerson and the rest of the DaySmart team love small business owners and their entrepreneurial spirit. Our customers deserve powerful software to automate their business process so they can "set it and forget it" while they go about their day serving their customers.
We take the time to talk to and visit clients like James Lizotte in order to understand their needs and challenges, so we continue to provide the best automation software possible. DaySmart doesn't just make software, they give salon and barber shop owners the tools they need to grow and succeed – growth you can count on.
Want to learn more about Daysmart Salon and how they can help your salon succeed?
Click here to request information.