The Leading UV Lamps You Need At Your Nail Salon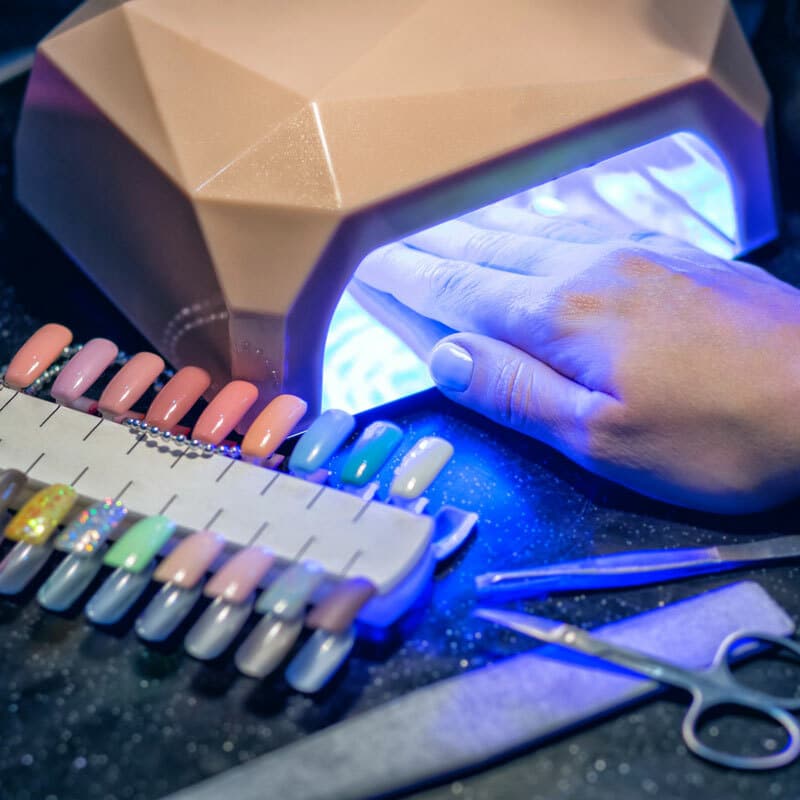 There is always a debate between LED and UV, LED lamps usually taking the lead. This is mostly because LED lamps are less expensive to use and are less damaging on the skin. However, a UV nail lamp can safely cure both types of polish.
Even better news: LED UV lamps are powerful enough to use professionally. So for all of you shellac and gel nail technicians out there, this is the guide for you. Here are some of the best UV lamps on the market!
This Special 36W UV Nail Dryer
The MelodySusie UV nail dryer is for both professional and home use. It has four 9W UVA bulbs that can cure every type of UV polish. The base also detaches for when you're performing pedicures.
Keep in mind that you'll need to change the bulbs between three to five months of consecutive use.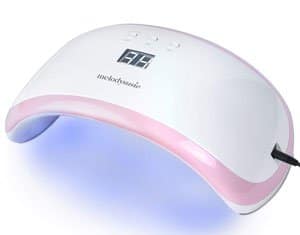 A Unique 36W Nail Dryer UV Lamp
These 36W UV nail lamps by USpicy Macaron only requires 4 UV bulbs to function. It features two timer settings of 120 and 180 seconds. It also comes equipped with UV-protective gloves plus a nail file!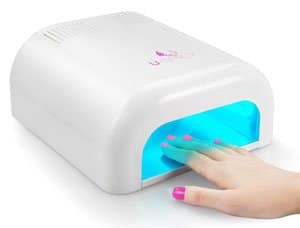 A Multi-functional 54W UV Lamp
MelodySusie also offers a 54W UV lamp that has enough space for two hands or two feet simultaneously. It's impactful since it also contains six 9W UB light bulbs to speed up drying. Its multi-functional purpose includes being compatible with multiple kinds of UV polishes.
This UV lamp also has three timed settings for 2, 3, and 5 minutes. There's a built-in fan for cooling off its interior while it works. This adds to the product's life-time expectancy significantly.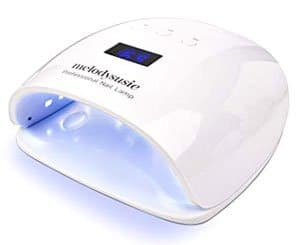 An Eos Pro 12W Nail Lamp
The MelodySusie Eos Pro 12W UV lamps for nails can cure both UV and LED polishes without overheating. They come with multiple timed settings of 30, 60, and 90 seconds. You can choose one of the three buttons and situate your hand below the light.
The opening is also wide enough to cure five fingers at the same time.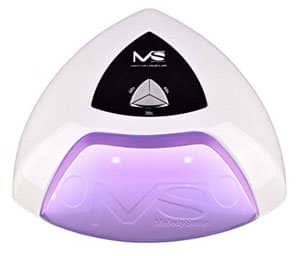 This 24W Nail Lamp with Sensor
SUNUV offers a nail lamp that cures both LED and UV gel polishes. It'll also cure gem glue with ease. But what makes it extra special are the two settings plus the sensor.
The timed settings can last either 30 or 60 seconds. The motion sensor sets off 99 seconds of light. Plus the bay located underneath the lamp is big enough to treat a whole hand or whole foot at once.
You'll also notice that the light is more of a white color than purple. This is to better protect the skin cells from UV light damage. SUNUV also offers a one-year warranty.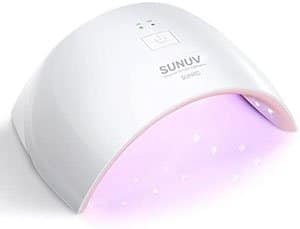 A 48W Extra-Safe Nail Lamp
SUNUV's 48W nail lamp is more powerful than its 24W model. It also has extra timer settings from 10, 30, 60, to 90 seconds. It features an automatic sensor as well.
Inside of the UV lamps is 33 LED bulbs producing daylight white light. These lights are not damaging compared to ultraviolet light. The opening is also big enough for both a whole hand or foot in one session.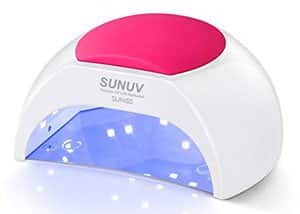 A Quick and Easy 48W Lamp
With this 48W UV lamp from MelodySusie, you can cure both UV and LED nail polishes in 15 seconds flat! That's due to its embedding of 18 LED light bulbs. It also features three preset timers and enough space for a hand at a time.
You'll be able to treat feet by removing the base on these!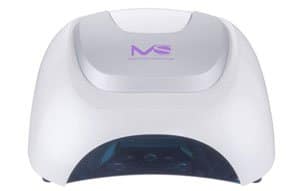 A Very Special Gel Lamp
DeepDream has a powerful UV lamp that cures polish on both hands simultaneously. It features an infrared sensor that automatically turns on and off. You can also set a timer for 30, 60, or 99 seconds.
Inside of the UV lamp are 24 UV LED lights that cures both gel and UV polish. It has an LCD displaying how much time is left on your session. And you can remove the bottom section for an easy clean-up.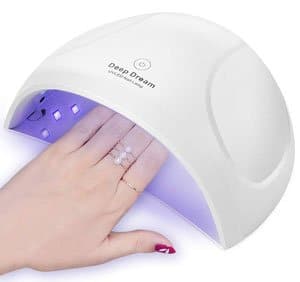 Another Unique Lamp for Gel Polishes
USpicy's UV lamp has a very unique feature: a USB light. On top of the shell is a USB light that gives you a clear view of your nail art. You can also cure any type of UV or LED polish using these LED UV lamps.
Simply select one out of the three timer modes or use the automatic features from the sensor.
The Fastest Lamp Ever
The Terresa UV lamp is for all of the aspiring expert nail technicians out there. It cuts the time in half by drying nails in only 10 seconds. This includes nail UV or dry LED gel.
This nail lamp operates automatically. Once you put your hands inside of the lamp, the light turns on. This is an ideal UV lamp for most nail shops or even as a holiday gift.
You can give yourself the salon experience right at home by purchasing this one of a kind UV lamp.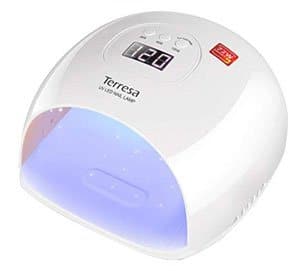 The Bottom Line For UV Nails Lamps
Whether you are doing your own mani/pedis at home or finding the right equipment for your nail salon, you have plenty of UV lamp options. It's an inexpensive investment and is sure to make you and your customers happy. You'll also increase your professionalism with one of these UV nail lamps.
If you're looking for more ways to boost your professionalism, consider our nail salon software! You can learn more by visiting this page.