Savvy Hairstylists Pivot to Mobile Salons, 5 Tips for Going Mobile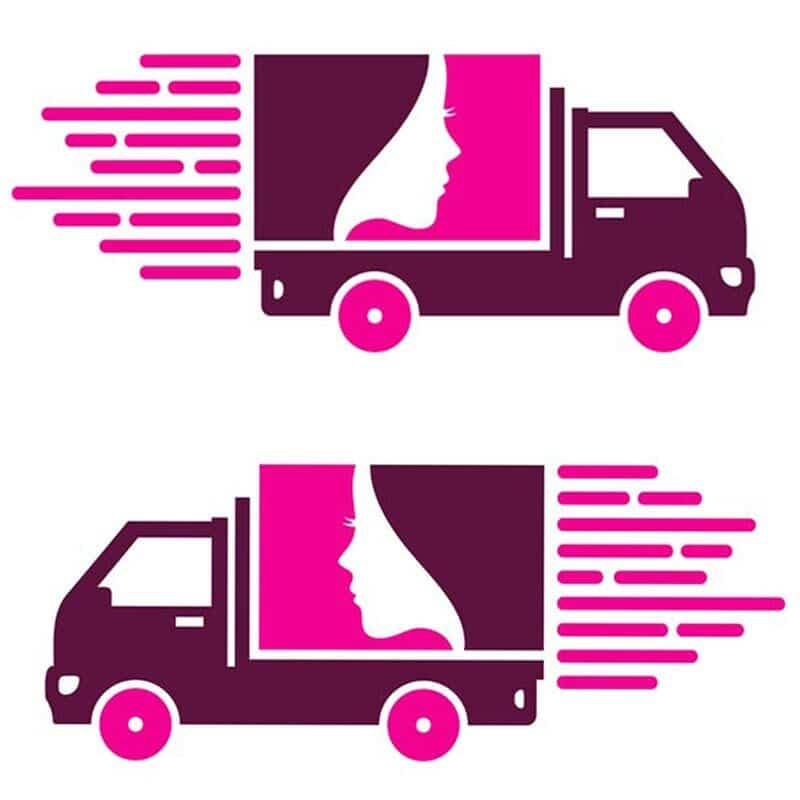 Are you looking to take your salon and turn it into a mobile business? Perhaps you're wanting to become a self-employed hairdresser and want to learn how to do it.
These days, a hair salon has the capability of becoming entirely mobile. You can bring the service to your clients or have the clients come to you. Either way, it can be optimized!
However, when choosing to go this route, it's important that you take the right steps to build a mobile hair salon business plan.
See below for several tips you'll want to consider for building mobile hair salons and your book of business!
1. Scheduling and Booking
The most important part of mobilizing your hair salon is ensuring that you have an effective way to schedule and book clients. These days, it's as simple as providing the client software to book the appointment themselves!
Software such as Daysmart Salon allows you several benefits of running a mobile hair salon, one of which is the accessibility of scheduling.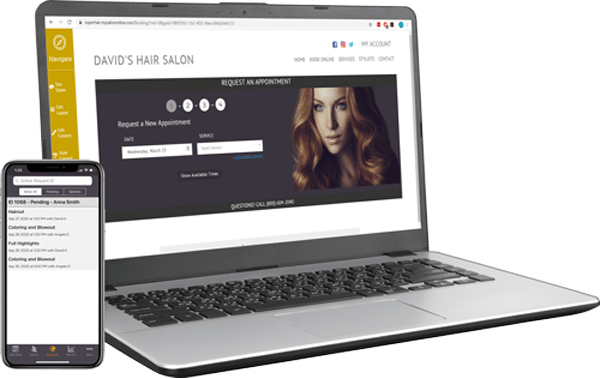 The client can visit your website or social media page and be redirected to a place where they can learn about your service and book an appointment. They can book dates far in advance, reserve a specific hairdresser, and write specific notes as well.
From there, they will receive mobile updates about their hair appointment to ensure they don't forget. This will reduce the amount of missed appointments that you have and maximize your revenue as a direct result!
2. Consider Your Location and Set-Up
Once you have the correct hair salon software in place, it's time to consider where you'll be performing your cuts.
This is entirely dependant on the services that you provide and the business model you're looking to set up. For example, if you don't perform hair-coloring services then your salon can be set up to travel from client to client if you so choose.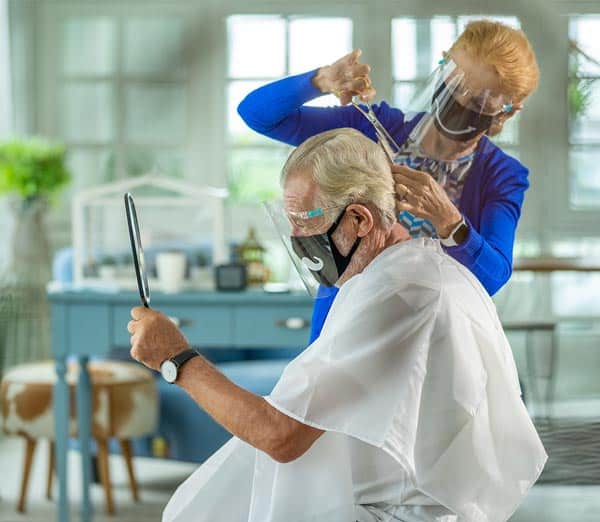 However, if you're wanting a stationary location for yourself, then you might consider renting a booth at a nearby salon. More and more stylists and barbers are building successful businesses this way.
Think about what general area your current clientele is and how you can centralize your business. That way, you're never too far away from any one particular client.
3. Gather the Right Equipment
Now that you know where you'll be spending the majority of your time, you need to ensure your hair styling business has all the right equipment. You never know what a client will come in asking for, so you need to be prepared for almost anything.
Be sure to have several different scissor packs that you can rotate in and out. You'll also want clippers, brushes, combs, a bevy of towels, salon capes, straighteners, and curling irons.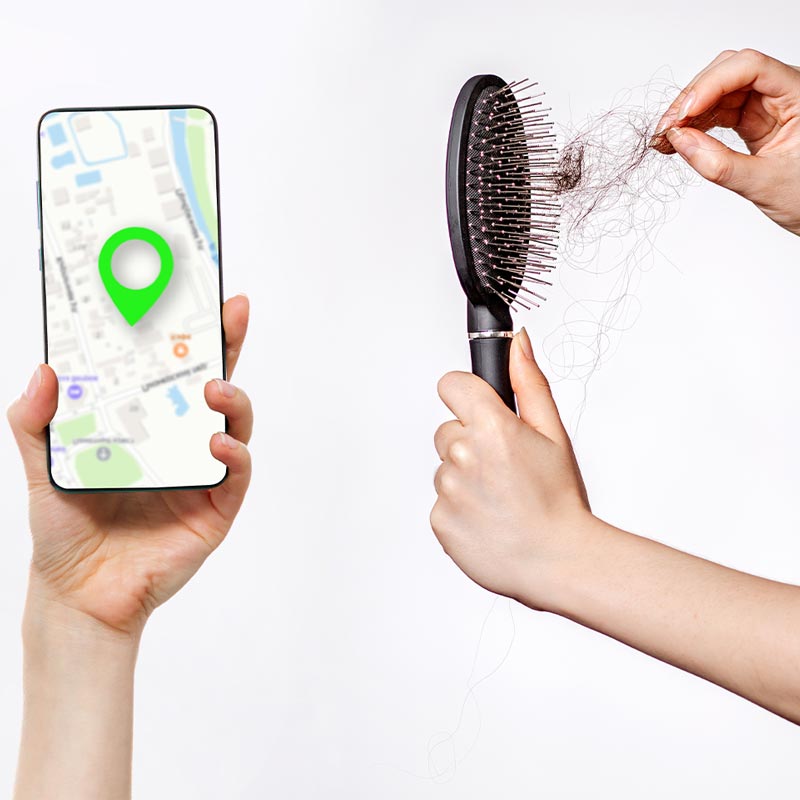 If you're going to offer hair coloring, then you'll want to also have bowls, brushes, perming chemicals, bleaching chemicals, and color chemicals. Don't forget overlooked items such as handheld mirrors as well.
Lastly, to offer your clientele the perfect all-around experience, make sure you have many different shampoos, conditioners, and other products to style with.
You can even form a partnership with certain brands to make a nice product or become a brand ambassador for them. It's all about finding different business opportunities!
4. Use Social Media
One of the biggest struggles you'll find to having a fully-mobilized hair salon is staying in front of your customers. You need to drive your brand in order to build customer loyalty, higher sales conversions, and generate more prospects for your business.
Social media is a tremendous place for that, especially for hair salons. You can use outlets such as Facebook, Instagram, and Twitter to push your brand out in front of your target audience.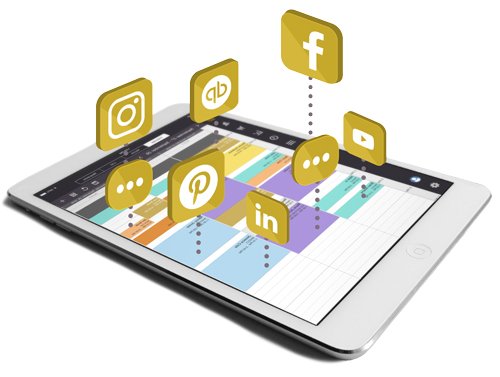 For example, if one of your buyer personas is a female in her 20s and 30s, then you'll want to capitalize on Instagram. You can post pictures of before and after shots of your clients to show off your work which will draw more people to your account.
You can then use your social media accounts to direct them to your salon software to book an appointment. Remember, the less work you make the client do in finding your booking page, the higher rate you'll schedule appointments. Make it easy for them!
5. Monitor Online Reviews
If you're going to maximize the online space for your hair salon business, then online reviews become that much more important.
Prospects use online reviews as a way of getting a sneak-peek behind the curtain of what it's like to use your service. The better the reviews, the more customers you'll book. It's as simple as that.
The reality is that not everyone will give you five stars. However, you can build your brand's reputation by taking the time to monitor online reviews and respond to any customer complaints that you see.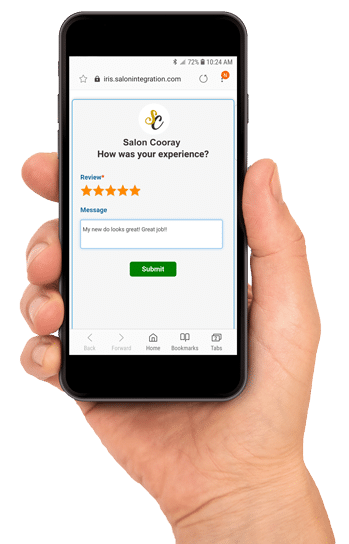 Not only will this show new prospects of how engaging and friendly your brand is, but it might also convince the unsatisfied customer to give your service another shot.
If you have a really good experience with a customer, then you might consider asking them to post an online review or giving a testimony you can put on your website.
Maximize Mobile Hair Salons With These Tips
Now that you've seen several tips that successful mobile hair salons use to compete, it is time for you to take the first step!
Be sure to read this article for more information on how to implement a customer loyalty program that works.
For more inquiries on Daysmart Salon, be sure to request a free trial online, and we'll be happy to assist you further!