National Mentoring Month: Meet Ann Arbor's Shelby Kinney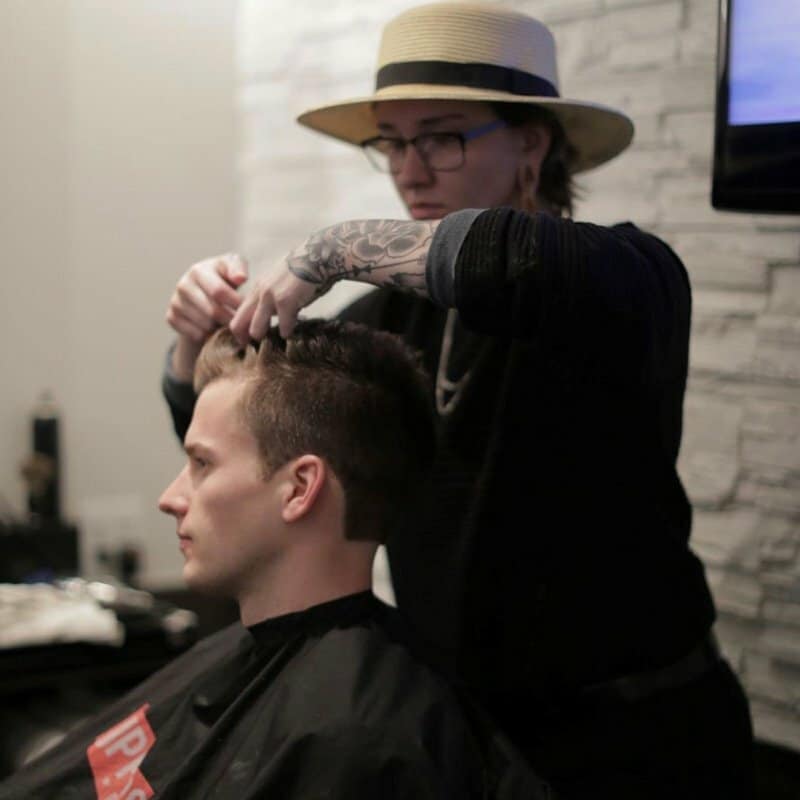 National Mentoring Month is dedicated to raising mindfulness around the importance of mentoring—which is particularly powerful in the world of small business. Young entrepreneurs and professionals can benefit greatly from the guidance of a seasoned pro who has succeeded in their desired career track. Yet finding a mentor—or the right mentor—can be difficult as an up-and-comer. That's why DaySmart Software, the makers of Daysmart Salon, is committed to supporting entrepreneurs, particularly in our hometown community of Ann Arbor, Michigan.
In the spirit of National Mentoring Month, we sat down with rising star in the Ann Arbor barbering world: Shelby Kinney. Shelby is 22 years old and has worked as a barber at Taylor & Colt Barber Spa for one year, where she also runs the shop's social media channels. Here is the story of her professional path and those who helped shape it.
Kickstarting Her Career
Shelby enrolled in the Douglas J Aveda Institute in 2014 and quickly learned that she did not want to pursue a career in women's hair. Instead, she wanted to be a barber. While her school focused on a wide range of cosmetology, her classes only offered general practices for cutting men's hair. This meant that, while Shelby had to shape her own curriculum, she got to be creative along the way.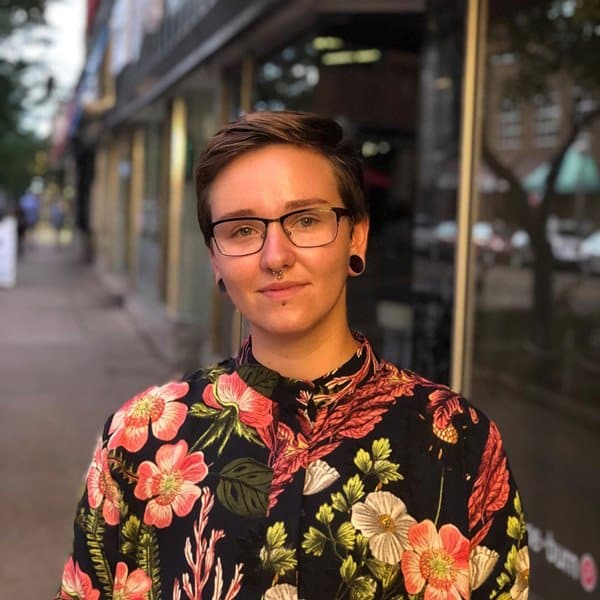 Biggest Career Challenge So Far
There is one variable Shelby has consistently had to navigate in her career: being a woman. While there is a mix of men and women working at her shop, she finds herself having to win over male clients who doubt her ability as a barber.
That said, Shelby is flipping this challenge on its head by paving the way for greater female participation in the barbering field. This benefits not only female barbers, but also female customers who want to attend barber shops. According to Shelby, women with shorter haircuts may want the expertise of a barber but feel uncomfortable going into a male-dominant environment. Her goal is to make the barber shop a comfortable, welcoming environment to all.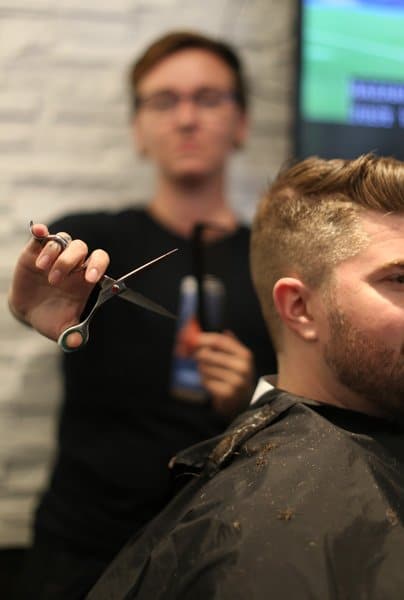 Meet the Mentors
Shelby had two mentors who influenced her career. The first was Christi Warner, one of her teachers at the Douglas J Aveda Institute. As Shelby put it, she enrolled in cosmetology school right out of high school, and Christi knew how to get her to listen. In addition to sharing a sense of humor, Christi helped Shelby to become passionate about doing hair and encouraged her to find her own way of getting things done.
Shelby's second mentor is also her current boss at Taylor & Colt, Kyle Ewing. Shelby took the first step by reaching out to Kyle, who was excited to help her improve and answer any questions along the way. As Shelby put it, Kyle is one of the best barbers she has seen in person, and if she ever developed skills like his, she would be satisfied in her career.
When we asked Shelby what she looked for (and found) in her mentors, she said the best mentors have passion. They are equally excited to teach their mentees, as their mentees are excited to learn from them.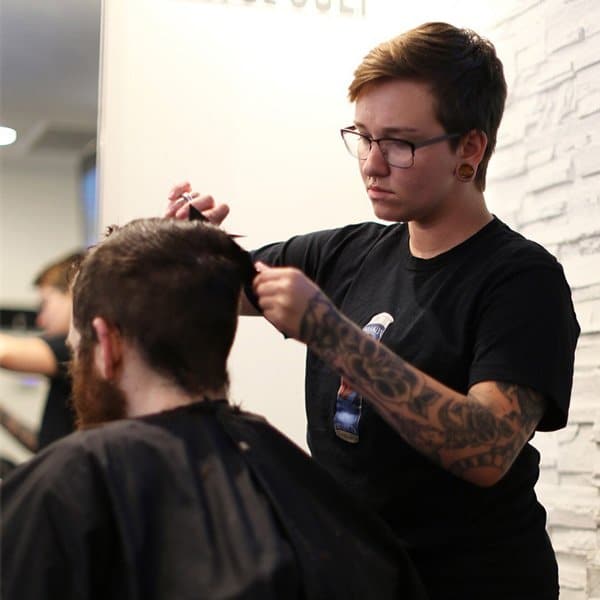 Best Advice from a Mentor
Shelby's favorite piece of advice that she has received from both mentors: "Never get too comfortable. Never feel like you have reached a safe place, as scary as that sounds. If you don't feel out of your comfort zone every day, you aren't pushing yourself. Try new things, even when you don't know how it will turn out. The moment you get stagnant is the moment you lose your passion and your drive to improve."
This advice translates across all professionals in the salon and barber space and beyond. For up-and-comers, take the time to reach out to those who inspire you. And for stylists and barbers with a few years under their belt, take the time to find a mentee this National Mentoring Month.
To learn more about Shelby, visit her Instagram account here. To learn more about Daysmart Salon Software and how we help salons and barbershops – check out our website here!