9 Ultimate Tips for Managing a Salon [+6 Key Metrics for Growth]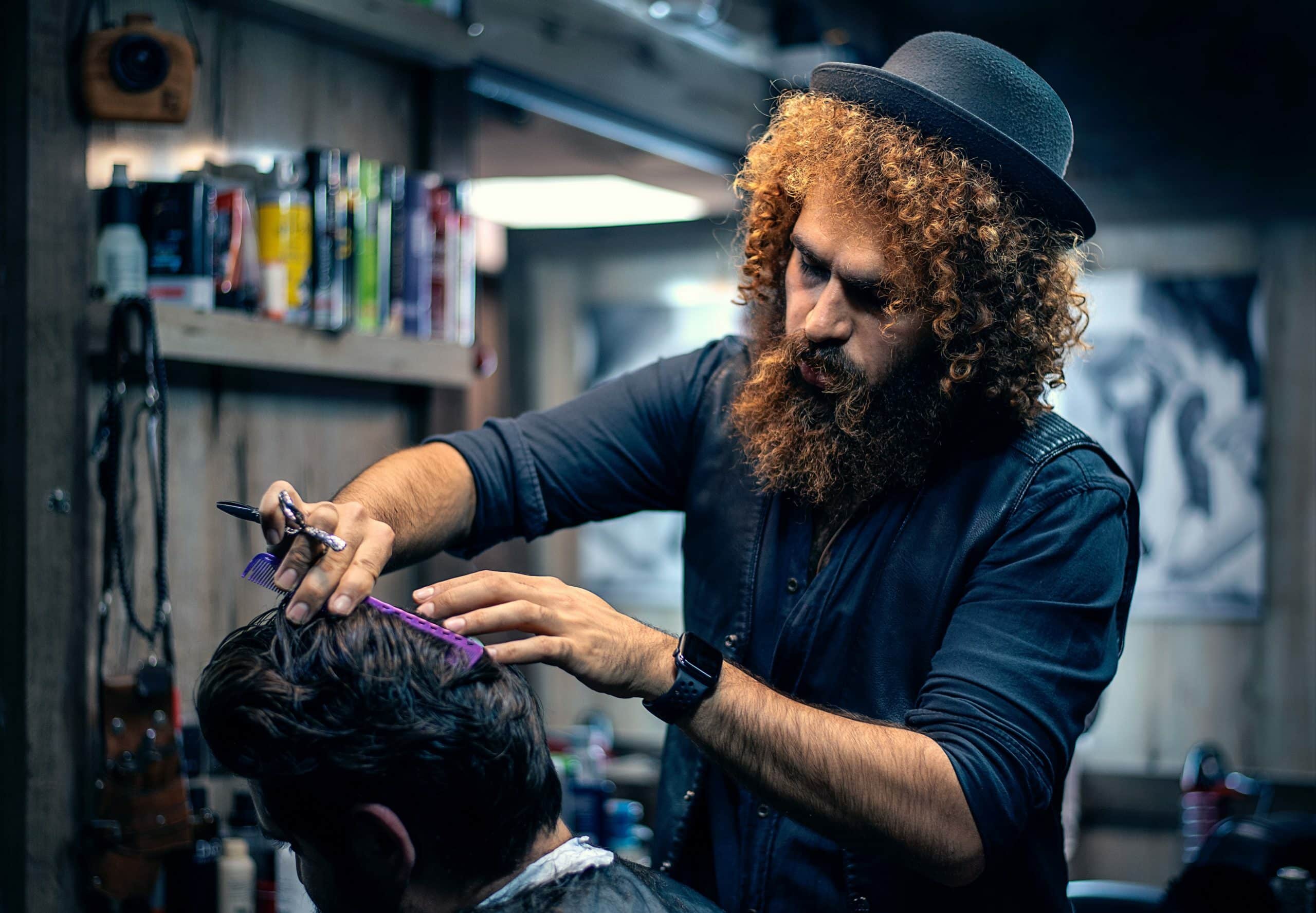 Salon management is handling the day-to-day operations of a beauty salon, and it can be tough. Finding time to focus on creativity and continuously monitoring the business can seem overwhelming and challenging.
However, if you know what is waiting for you as a salon manager, you're already one step ahead of the game.
We collected a list of tips that will help you become successful in this position, loved by both your salon team and clients.
Assemble a Great Team
Be a Good Leader
Talk to Your Employees
Organize Team-building Events
Visit Workshops
Look Out for Clients
Monitor Clients' Needs From Afar
Be Available, Especially When Resolving Conflicts
Have an Easy-to-Use Booking System
Handle Finances and Inventory
Monitor the Salon's 6 Key Growth Indicators
Run Powerful Software Reports
Manage Your Reputation
Create a Marketing Plan
1. Assemble a Great Team
When someone says salon management, people often think of inventory management, finances, or taking care of clients first. However, none of these can be a speaking point, until you have a good team to rely on as a salon manager.
Each of your employees must feel like they are sitting on your right, people you couldn't make it without, and your salon couldn't make it without. As that is the truth.
Hire professionals who, in addition to their daily duties, can:
represent the salon and its culture
communicate nicely and effectively with clients and other team members
follow the salon's internal guidelines
ready to take on more when needed
upsell if they sense the possibility
2. Be a Good Leader
If you have the right team, the only thing left for you is to manage them. Easier said than done, right? Don't worry, here's a list of things to pay attention to:
Talk to Your Employees
Talk to them about anything comfortable for both of you, from cutting hair to how they celebrated their birthday over the weekend. Be respected as their boss but don't forget to make connections along the way. If it's manageable for your and your team's schedule, you can do this at recurring team meetings.
Organize Team-building Events
You don't need to go overboard with this. Go out for an easy dinner, a couple of drinks, or even a weekend brunch — whatever suits your likes and culture. Make this a quarterly (or monthly) event and have each employee think about what to do. This will help build your little community.
Visit Workshops
Provide opportunities for your staff to visit professional workshops that will allow them to catch up on the latest trends and perfect their skills. It's going to be refreshing for them to spend a day out of the salon, while also broadening their perspectives.
3. Look Out for Clients
As a salon manager, you won't spend as much time with clients as your hairstylists but it's best to pay attention to a couple of things.
Monitor Clients' Needs From Afar
You're not the one cutting their hair but it's good to follow their customer journey at your salon. If you use a software like the DaySmart Salon software, you can look into clients' digitized records at any time.
Hairstylists might not have the time to look at this data holistically, but you might take some time connecting the dots.
When was the last time Tracy bought that new shampoo in your salon? That bottle must be empty by now. Could her hairstylist ask her to try it again next time? Or offer a new one to test?
Does Mrs. Swanson always go with the chestnut hair color? Should we recommend some light highlights next time?
A good client management software will present you with all this valuable information, you'll just have to use it.

Be Available, Especially When Resolving Conflicts
This is the part that nobody likes but from time to time, it must be done.
No matter what the conflict is about, make sure to remain impartial. One could say that the client always comes first but you mustn't forget about your employee either.
This is why conflict management is a key skill to learn for salon managers — you count on your team and your clients, in the long run, so make sure to bring peace without hurting either one of them.
What is important is to always respond to complaints, and then respond accordingly: make sure to offer something to the client who feels let down and talk to your employee about how to handle a similar situation next time (more on this in our point about reputation management).
Of course, if such events tend to repeat themselves, look at the scenario in detail and make the decision that must be made, even if it's about saying goodbye to an employee (but first, do your best to mediate and help everyone learn from previous mistakes).
4. Have an Easy-to-Use Booking System
If clients want to come to your salon, make it easy for them. A good online booking system is going to be a hit among your clients as to go with the old cliché: we're all busy these days. Making a couple of clicks is just simpler than calling to arrange an appointment.
The DaySmart Salon software provides you with a modern appointment book that allows your clients to pick the best time to visit your salon, and much more.
What can you do with
DaySmart Salon's booking system
?
Let your clients book any time
Give your staff remote access to their schedules
Add appointments manually when needed
Never double-book
Send automatic appointment reminders
Schedule recurring appointments
Give it a try, free for 14 days! Register here!
5. Handle Finances and Inventory
Yes, crunching the number is a recurring duty for a salon manager. You have to follow expenses and incomes, all transactions, take care of salaries, and pay for inventory.
To make sure everything flows correctly, we recommend you to use a salon management software. If you decide on trying DaySmart Salon for free, you'll see that it can quickly become your back office you never had, by helping you to:
As a salon manager, you're also responsible to set targets for the business. Nobody is expecting you to do that just out of the blue, of course, but you must know your numbers, which brings us to our next point.
6. Monitor the Salon's 6 Key Growth Indicators
Forecasting for the upcoming period or simply having an understanding of how the business goes, is definitely a salon manager's duty. Does it thrive or is it going through a tough time?
How loyal are your customers and how many new ones can you attract a month? Just how successful is that new shampoo line you introduced in the spring? What about your staff's productivity?
Get a smart salon software to track these for you so you'll get the answers right away, and look out for these metrics:
New customers per month
Assessing new customers by distinct categories will help you determine which marketing and advertising efforts are the most lucrative. Tracking new customer inquiries based on referral, social media, publication, or other ways they may have heard about you, allows you to capitalize on the most effective marketing strategies to catch the attention of potential new clients.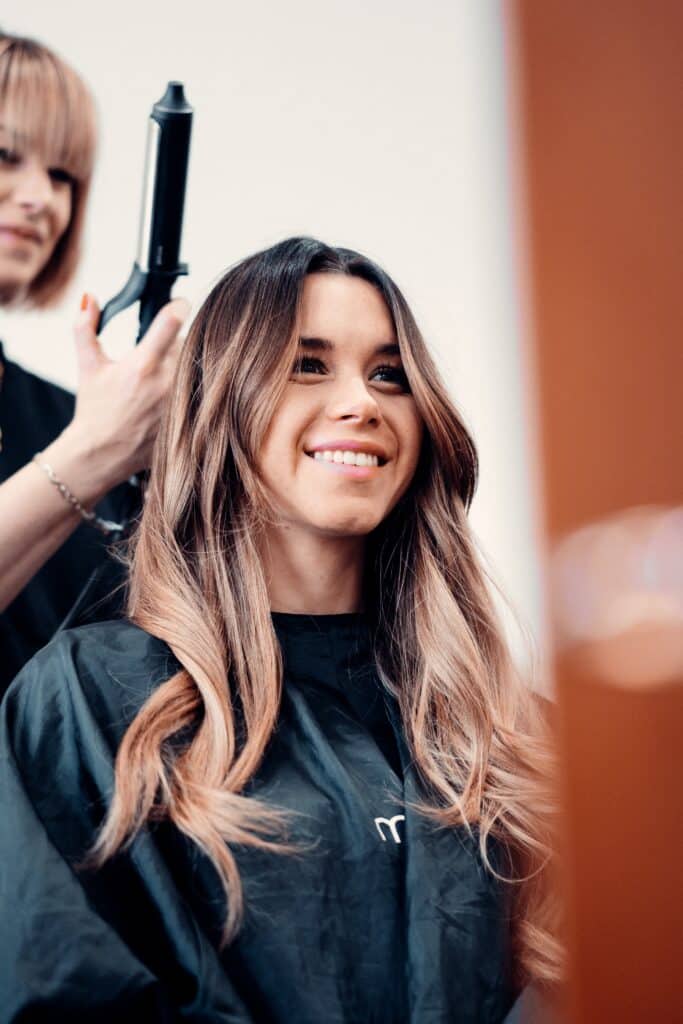 Returning new guests
When clients enter your shop initially, having a welcoming introductory experience and monitoring their satisfaction will increase their recurring possibilities. Offering welcome specials for their next pre-booked appointments will help convert first-time customers into returning guests.
Loyal patron retention
Oversee detailed reports to discover which staff members are retaining clients. Check all employees' statistics routinely. Investigate any variations within your team. Since the cost of landing a new customer is five times higher than hanging onto a current one, rewarding your regulars is key.
DaySmart Salon will streamline your guest loyalty program with prizes like free and discounted services and products. Successful retention efforts will heighten your growth and profit potential.
Visit frequency
This metric represents how often each customer does on-site business in your shop. Track visit frequency by individual departments, since customers might return more often for manicures than for massages.
Prebooking sessions with DaySmart Salon's online appointment book simplifies the scheduling process for busy clientele. This easy add-on feature to our salon scheduling software lets patrons book open slots on your website at their convenience, no matter the time of day.
Productivity
What portion of your business hours is your staff serving customers and contributing to your revenue? How hard is securing open slots for clients? Ideally, your productivity should be 75 to 80 percent to leave room for last-minute appointments.
Retail merchandise
Examining product purchases goes beyond noting which employee sells the most take-home items. You can also reveal other valuable insights.
Do certain stylists or estheticians have much higher sales for specific merchandise? While profitable, that pattern could mask a problem.
Have personnel fallen into stale routines of using and recommending the same products repeatedly? Will their limited choices suit all clients? Are employees uneasy about using other options?
The answers to these questions will help you decide who needs training in which specific areas.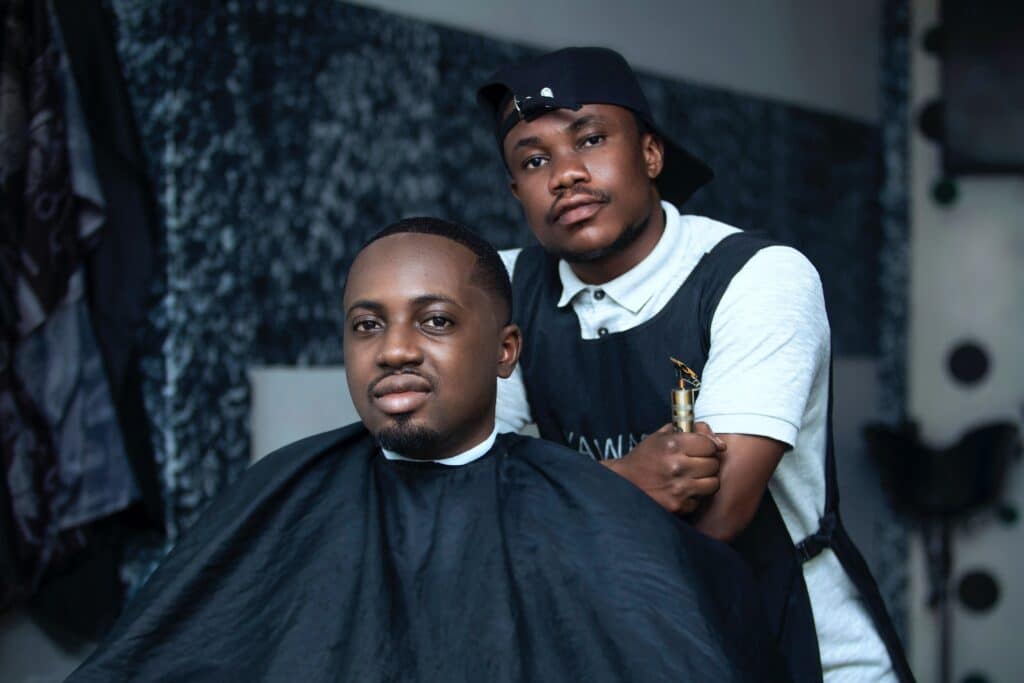 7. Run Powerful Software Reports
Check each team member's performance by comparing average ticket sales, service, and retail product figures. Pay attention to any differences, in any of the metrics mentioned above, based on various intervals, like quarterly periods and during short-term promotional offers.
Using a software system that keeps all your data in one place is key to managing a salon correctly.
Daysmart Salon expedites setting benchmarks and measuring progress. It tracks facility and employee accomplishments, creating reports full of insights to guide internal improvements.
8. Manage Your Reputation
All salon managers and hairstylists want good reviews and nothing else but the world obviously doesn't work like that.
You cannot control negative reviews — or can you?
DaySmart Salon's reputation management feature will post the good reviews automatically and send the negative ones to you directly to have time for you to respond accordingly before it goes live.
The reviews can come from Facebook, Google, or Yelp, you'll get notified either way to be in the know.
9. Create a Marketing Plan
Salon marketing consists of many elements, from running a good website to being active on social media, from online advertising to text marketing.
You might have the means to cover all of this, while others hire a professional to implement everything necessary. That can be quite expensive so why not write a marketing plan yourself and then utilize a multifunctional tool, such as DaySmart Salon?
Our software will easily assist you on many fronts, for instance:
For actual tips on how to succeed with salon marketing, look at our guide!
Good Teamwork Makes for Greater Success
Happy, motivated staff serve guests best and boost everyone's satisfaction. Together, those two groups can expand your business size, profits, and success and make managing a salon more enjoyable.
Plus, don't forget about your dreamy back office: DaySmart Salon is ready for you!
Try it free for 14 days and make it work for you so that you can become the best salon manager that you've always wanted to be!