Business Software: Your Salon's Holiday Season Secret Weapon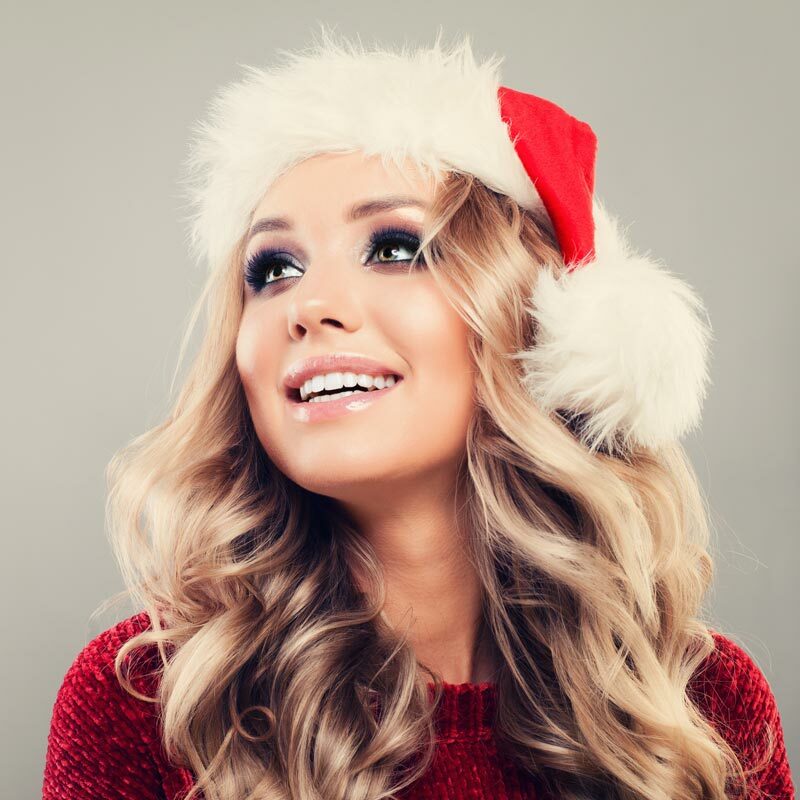 The holiday season can present unique opportunities for people managing a salon – from sending out special deals to earning new customers and rewarding return ones. It can also cause chaos in your salon.
More customers and more deals can mean an influx of sales, foot traffic and stress. As a salon manager, you're only human—and tech is here to help you manage your salon.
Here's a few reasons why investing in the right business software can help you go from surviving to thriving this holiday season—and beyond.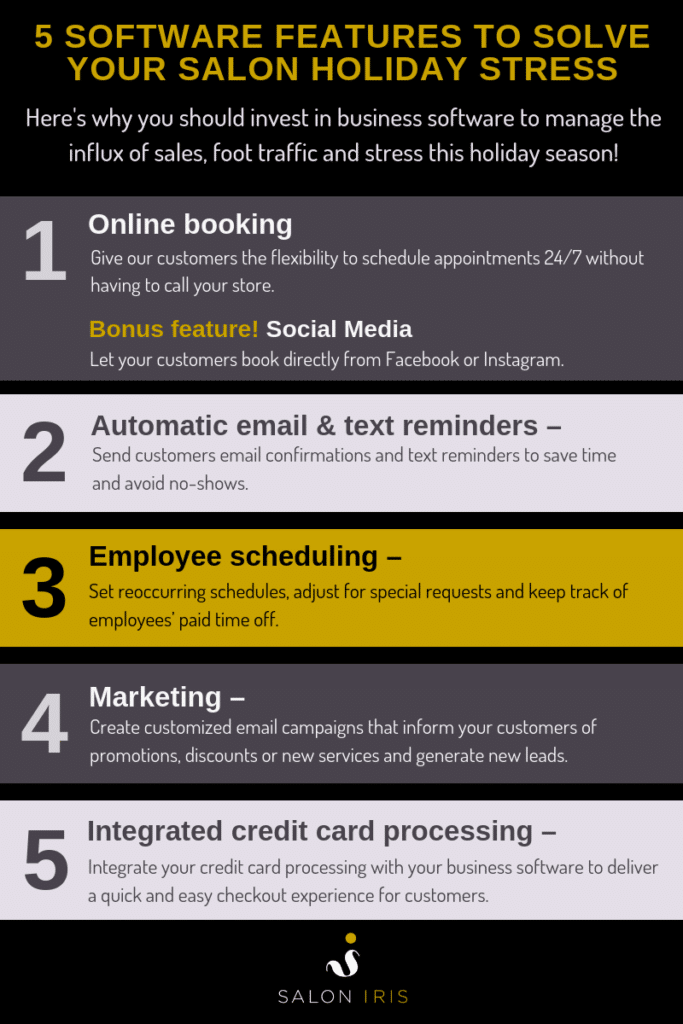 Online Booking
Competition can be fierce over the holidays—with more customers on vacation, home from school or looking to spend, sometimes, the most convenient option wins. Online booking makes it easy for clients to book appointments 24/7 and on the go.
Instead of having to talk on the phone and look at their schedule, customers can see all your open slots (with adjusted holiday hours) and find the one that works best for them—and you'll be automatically notified when a client books online.
Bonus: Social Media Integration!
Business software enables your clients to book appointments directly from your Instagram and Facebook business accounts. By adding the "Book Now" button, you gain more clients with a seamless user experience.

Employee Scheduling
Setting schedules and filling shifts can feel like a jigsaw puzzle—especially with more appointments and adjusted holiday hours. Employee scheduling software can help you set reoccurring schedules, so you don't need to make a new schedule every week. You can simply tweak it one week to accommodate special requests, then go back to normal the next week.
Plus, during the holidays, you can keep track of paid time off. This is the best way to assure your employees are getting paid for the days they miss, without paying them for extra days once they've used all their personal or sick time.
Automatic Email and Text Reminders
Customers are busy during the holiday season, too—but if they miss or show up late for appointments, it costs you money. Automated reminders are easy to set up and remove the time-consuming task of calling each client to remind them of appointments.
Once clients book an appointment online, your software will automatically notify the client by email. Then, as the appointment nears, clients will receive text reminders and can confirm if they are coming.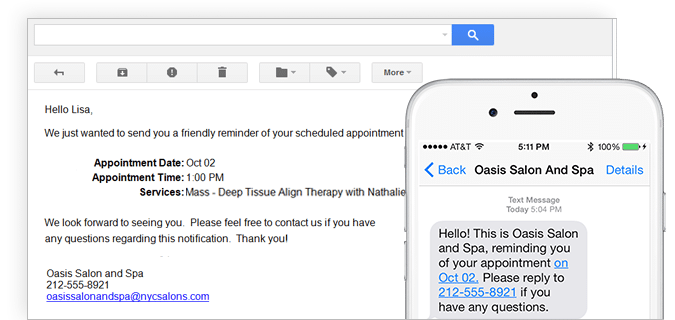 Email campaigns can be extremely useful during the holiday season for anyone managing a salon. You can notify your client list of promotions, discounts or new services.
With the right software, you can create professional looking emails that are customized to different types of customers and can help generate new leads that fuel business after the holiday season is over.
Integrated Credit Card Processing
You need to make sure your payment processing doesn't slow you down this holiday season. Rather than juggling two systems when managing a salon (your business software and your payment processing system), the right business software can integrate the two for a speedy checkout experience.
That way, you can track your clients and their purchases in your business software. It also provides the total amount due, with no need to manually enter it into the payment system, saving time and reducing error.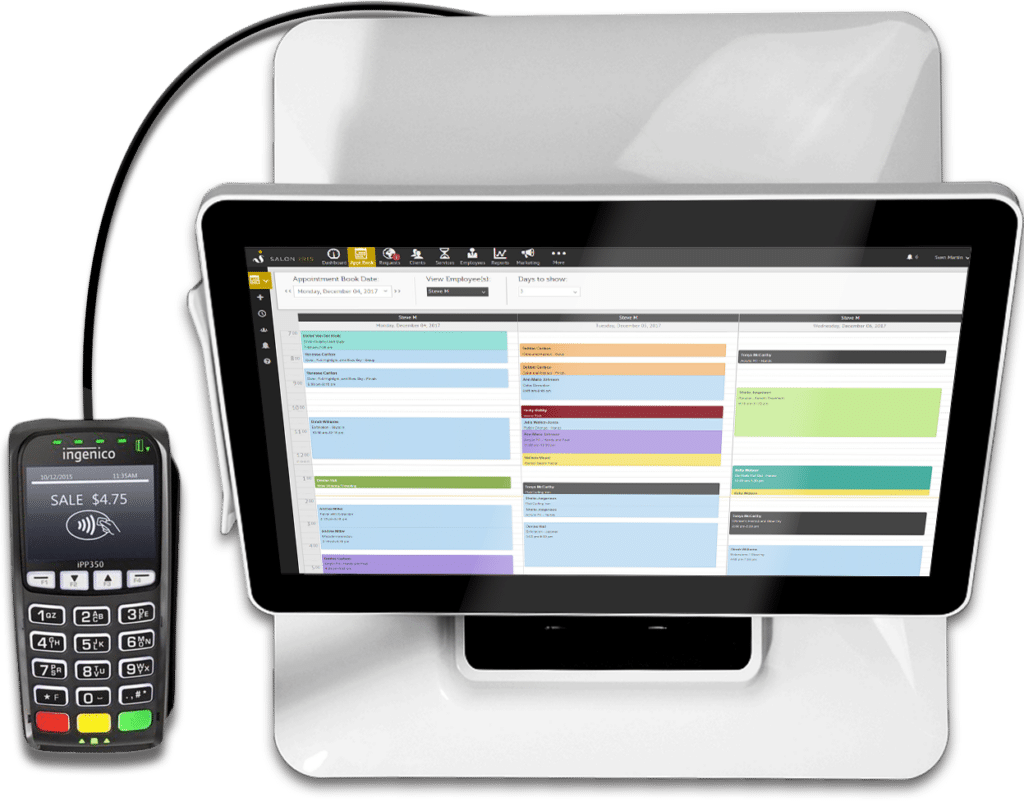 With the holiday shopping season well underway, when managing a salon you should consider investing in a software solution now to save you time and money. That way, you'll be even more prepared to conquer not only the year ahead, but also next year's influx of holiday traffic!
Get started with Daysmart Salon Software here!