Why You Should Promote Locks of Love in Your Salon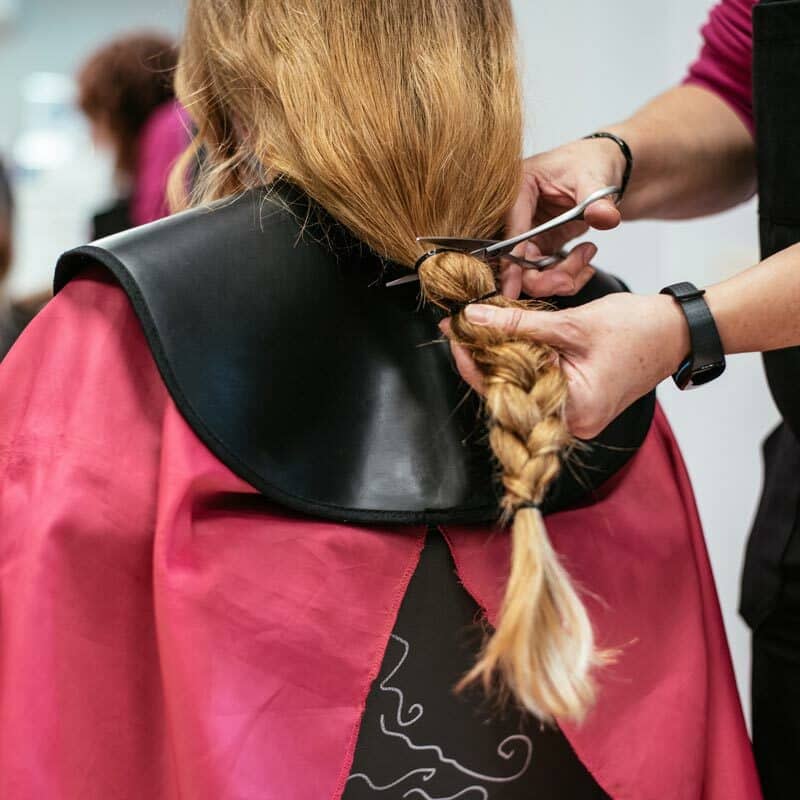 According to the American Cancer Society, there will be an estimated 1,762,450 new cases of cancer. That means 1,762,450 people who could potentially lose their hair due to the disease. Aside from cancer victims, there are other diseases and other reasons why adults and children might lose their hair.
Add these numbers together and the final result would be overwhelming. And with so many people in need of hair replacement, the need for hair donations is just as high. Locks of Love has been collecting hair for people in need since 1997.
If you own a salon, it's essential that you promote Locks of Love donations for these reasons. Want to learn more about how you can help those in need? Continue reading below to learn more.
Locks of Love Rated 4 Stars on Charity Navigator
Charity Navigator is a website that rates different charities based on several aspects. Locks of Love came in with a 4-star rating on the site. More than 90% of the charity's expenses are spent on the actual program itself and the services that it provides.
The remaining expenses are mostly spent on administration and fundraising. They receive no grant money from the government and all of their revenue comes from contributions, gifts, and grants not funded by the government. Because this charity ranks so highly on Charity Navigator, it makes it a wonderful charity to support in your own salon.
A good way to capture your clients' attention and show people that it's worth donating to is to print out these numbers and have them posted where your customers can read them.
You're Not Only Helping Those With Cancer
It's a common belief that all hair donated to charities goes to those who suffer from cancer. This isn't incorrect as many donated hair goes to those who've lost theirs due to cancer. However, cancer victims aren't the only ones who suffer from hair loss.
So, when you or your clients donate to Locks of Love, you're not only helping those with cancer. You're helping any child who has lost their hair due to any medical condition. Keep this in mind when considering just how important your donation is.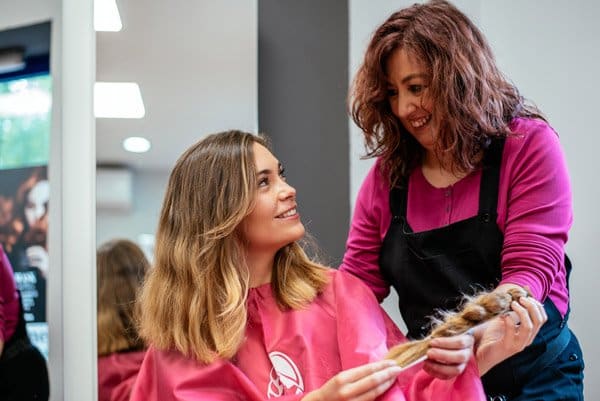 Breaking Down the Myths About Selling Hair
If you're familiar with Locks of Love, then there's a chance that you've heard some myths about the charity selling the donated hair. We're here to help break down these myths and clear them up for you – they never charge the families of the receiving child for a wig.
Locks of Love will sell the wigs if they're too short or if they're grey. Here is why: shorter hair is separated from the ponytails and then sold to offset the cost of manufacturing. This short hair can't be used to make the wigs, but it helps to reduce some costs.
The charity does accept grey hair, but because it only provides wigs to children 18 and younger, the charity doesn't use this hair for their wigs. What they do is sell the grey hair to again, balance out manufacturing costs. Hair that is long enough to use for a wig and not grey is never sold to the children who need it.

Donating Boost Someone's Well Being
The biggest benefit of donating your hair is that you're boosting someone's well being every time you do so. If you're the owner of a salon, imagine how much of an impact you could make if you promoted the charity. When these children become victim to cancer and other medical conditions that cause hair loss, the loss of hair is a constant reminder to them that they're sick.
Having this constant reminder follow them everywhere they go takes a toll on them both mentally and physically. Why? Because one of the best ways to start feeling better physically is to start feeling better mentally.
If they're given a wig, then this constant reminder is eventually forgotten and they can start feeling like themselves again.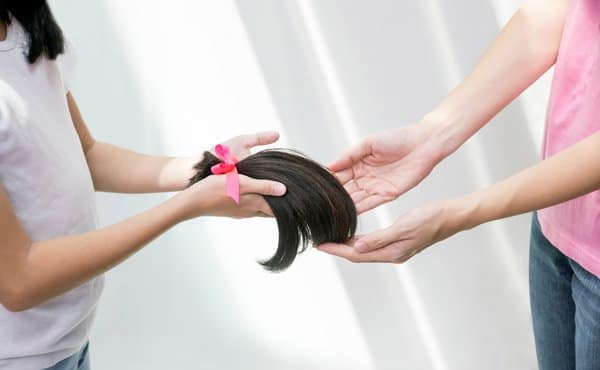 Locks of Love Doesn't Just Create "Wigs"
Another great key fact to address with your clients in your salon as to why they should donate to Lock of Love is that the charity doesn't just create "wigs." They create fully customized cranial prostheses, which are each made to fit that one specific child. This means that each child who receives a wig is receiving something that's truly theirs.
It's their hair and no one else's. This is also essential in ensuring that the wig fits a child comfortably and perfectly. Because a mold of their head is made and the wig vacuum seals on, children with these wigs can play sports, swim, shower, and engage in all the normal activities they love without worrying about it falling off.
How to Donate and the Guidelines
Another great piece of information to have posted in your salon is a sheet offering all of the guidelines for donating your hair and how to do so. For example, hair must be at least 10 inches long and must be in a ponytail or a braid. Hair can be colored or permed.
There is a form for donating, but it's not necessary and there are a few other guidelines to follow. If you have all of this information available to both your clients and yourself, then there's a better chance of collecting more donations.
Your Locks of Love Donation Helps More Than You Know
Yours and your clients' donations help more people than you think. And with your help of promoting the charity in your salon, there will be a significant increase in the number of hair donations. So what's stopping you from promoting the charity in your salon?
Need new salon software? Request information today to see how we can get you started!