How to Make a Hair Video, Step by Step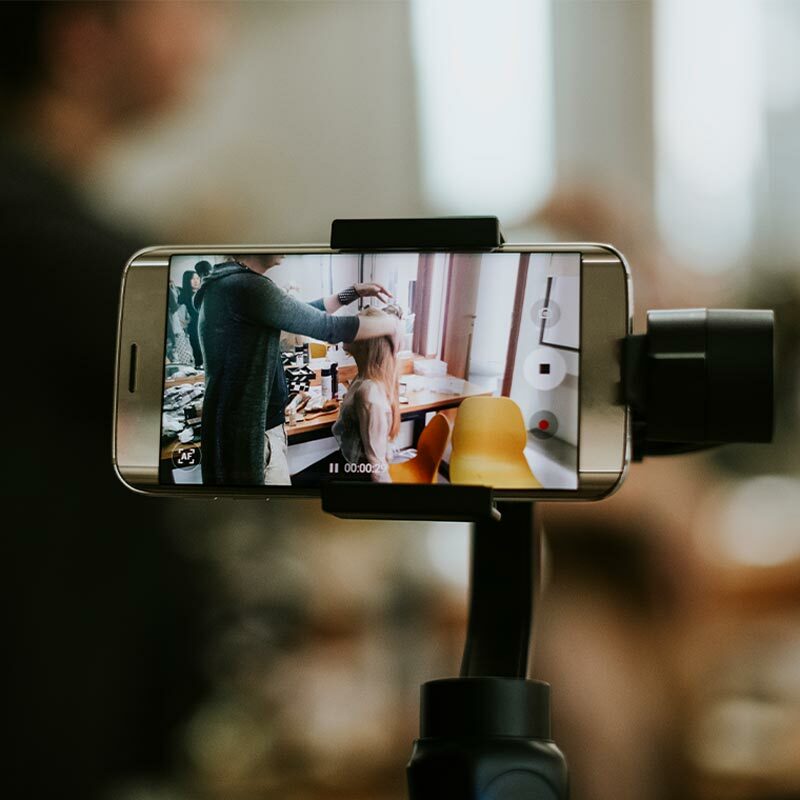 The coronavirus pandemic has more people than ever searching for ways to work from home. If you're a salon owner and YouTube user, you've seen ads on some of your favorite videos. These ads are a way to make money without leaving the house, and it's easier than you might think.
Since you have a knack for hairstyling, making a hair video is a great way to get started.
To get paid for it, you have to gather a thousand followers and choose from moneymaking options offered by YouTube and its parent company, Google. Selling products and offering exclusive tips on platforms like Patreon is another way to cash in on internet audiences.
Well-made hairstylist videos are some of the most popular video tutorials on YouTube. Professional hairstylists suffering from reduced business can get in on the craze with a little work.
If you're set to go for the hairdressing part, but lost at how to make a hair video, don't worry. Here's how to make hairstylist videos in a few easy steps.
Choose a Popular Hairstyling Topic
Everyone from newbies up to hairstyling masters who are good at everything has their preferred cuts and styles. Maybe you prefer dyeing hair over cutting bangs or 50s beehives over shaggy 90s looks.
It's important to know what your areas of styling expertise are. A big part of making hairstyle videos is showing off what you love and do best. Still, you can't forget to prioritize appealing to viewers and your client base.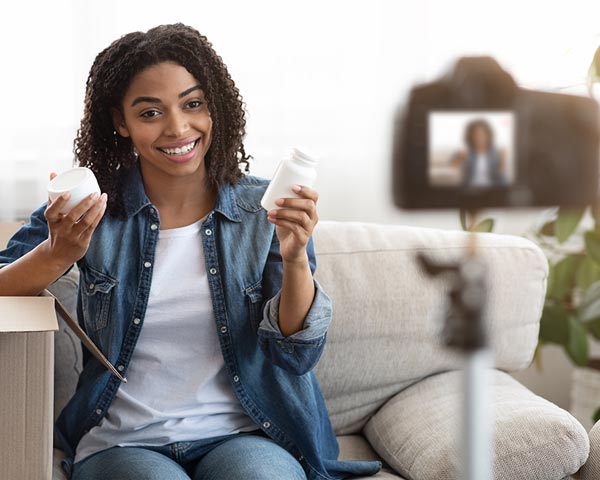 Consider what you're good at when choosing a topic, but also do some research into what's trending on platforms like YouTube and Instagram. Don't limit your scope to hairstyle retrospectives or cutting how-tos. In this day and age, you can focus on coronavirus-related hairstyling topics to teach fellow hairdressers and ease customers' minds.
After you choose a topic, plan out a script. Write what you want to say and do ahead of time. Even if you don't follow it the whole time, a plan like this limits retakes and mistakes.
Gather Supplies and Set up Your Station
Once you have a topic in mind, it's time to get everything set up for your hair video.
Supplies that you need depend on your topic, so match your topic choice to the materials you can access. Consider that some topics like COVID-19 discussions don't require supplies. These videos are a less expensive option if you want to maximize profit.
Supplies you need no matter the topic includes a camera with good picture quality and a microphone with good audio quality. Your laptop webcam may not cut it if you want to attract viewers. A pixellated and hard-to-hear video always beats the topic and quality of your content and drives away viewers.
You should also have a visually appealing setting for your video. An easy way to do this is by hanging a sheet behind you.
Another option you have is to record in your salon. If the goal of making hairstyling videos is to work from home, though, that defeats the purpose.
You may have a home styling setup to use, but it's not hard to make do with another background if you don't. If you want to be creative, try a green screen.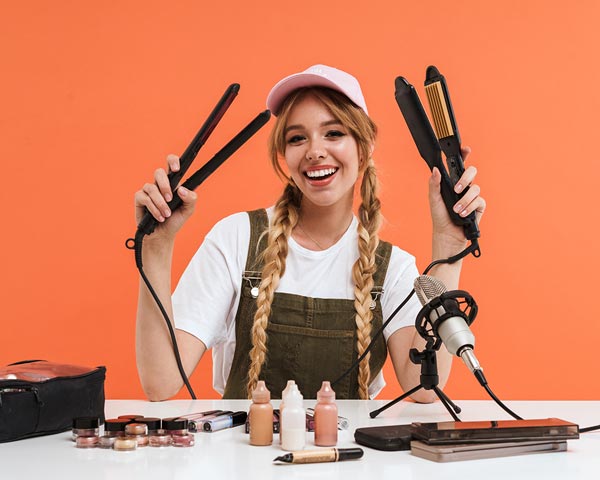 High-quality video lighting is another aspect that content creators often neglect. A set of photography lamps is affordable for most. If you want to avoid buying and are okay with lower quality, arrange lamps you already have for the best lighting possible.
Your lighting should be even and make the image clearer. Avoid light that comes from below unless you're aiming for a spooky atmosphere. If the color is important in your hairstyling video, try daylight or cool white bulbs to keep colors true.
Get the Cameras Rolling for Your Hair Video
Once you have all of your supplies ready and your station set up, it's time to start filming!
If you're new to making hairstylist videos and are worried about making mistakes on camera, remember that your video isn't live. You can always do retakes and cut errors out after the fact.
Depending on what you're doing, you might also be able to film scenes out of order. This is efficient when filming in multiple locations. If you do a couple of scenes in your salon in between scenes at home or outside, it's easier to do the scenes in your salon at once, even if they're spread throughout the video.
However, none of that applies if your video is of a haircut, dye process, or another irreversible method. You can't restart unless you have multiple models to work on, and you can't retake individual scenes no matter what.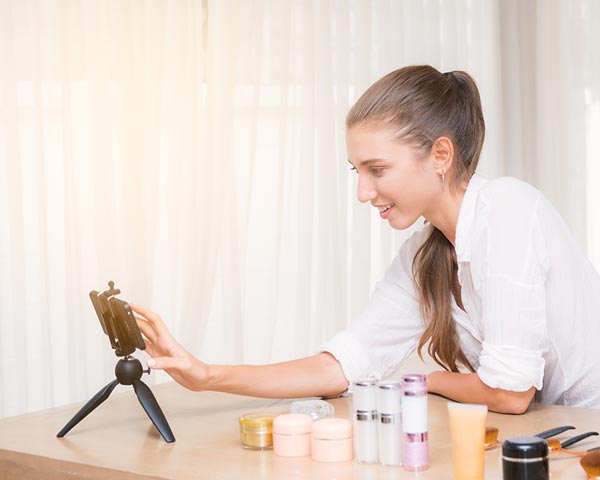 Do a practice run without doing the actual cut or dye before filming. You might know the process inside and out, but you haven't filmed it with a script for a camera. Adding those parts to the mix can throw you off.
Try to relax while filming your video. Having a friend to "talk to" behind the camera can calm nerves and make your speech more natural. Anxiety and tenseness make you look awkward and can lead to errors.
Once your video is filmed, edit it with software like Movie Maker. Then, upload it to YouTube or your other platform of choice and watch the views rack up.
Master Your Salon and Beauty Skills
With these steps for creating a hair video in your pocket, you're ready to get the compensation you deserve for your skills.
As you read, there are a lot of parts that go into creating a hairstyling video. This might be overwhelming, but don't worry about it. We have the tips and management tools you need to get every little thing right.
Our salon packages are the perfect thing to help run your professional business while making videos on the side. See what we can do and get your hairstyling business started today.