Hair Salon Sales Bringing in Clients This Holiday Season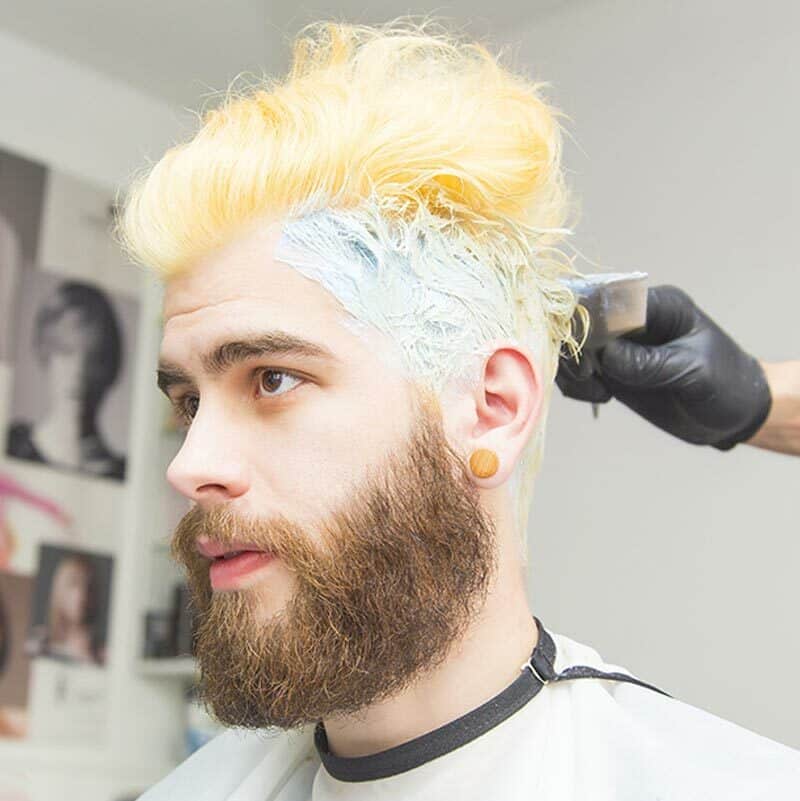 Are you trying to squeeze in as many sales as possible before the end of the year? Holiday promotions are the perfect way to increase hair salon sales before New Years hits.
Consumers have lots of retailers competing for their money during November and December. Making your offers appealing can help you claim more of that spending.
Keep reading for hair salon promotion ideas for the holiday season.
Stocking Stuffer Display
Are you letting your customers leave without encouraging product sales? Using your counter space and prominent display areas at the front of the salon is ideal for getting those extra sales before clients leave.
Having easy holiday options to grab can really boost your sales at this time of year. Most people are busy and have a long shopping list. Giving them simple gift-giving options saves them time and increases your sales.
Stocking stuffers offer a low price point that can encourage your clients to make impulse purchases at the checkout. Statistics show that 19% of people make unplanned purchases during the holidays and 30% sort of know what they want but wait until they get to the store for inspiration. Your stocking stuffer display can be the inspiration they need to make an unplanned purchase.
Online-Only Deals and Contests
Another way to use your social media platforms is through special offers and contests only for your followers. You can use those promotions not only to increase sales, but you can also use them to increase your follower count by encouraging current followers to share. Those new fans might book appointments or purchase gift cards and products to boost holiday sales.
One idea is a 12 days of Christmas deals promotion. Every day for 12 days, offer a special with a discount on a specific product or a free gift with a specific purchase. Since there's a new deal each day, it could encourage some of your clients and followers to come back multiple times and make additional purchases they didn't originally plan to make.
Holiday contests also get people excited since everyone loves the chance to win something for free. Use those contests to promote products you want to sell. Ask people to share your posts or tag friends as entries to help expand your reach on social media.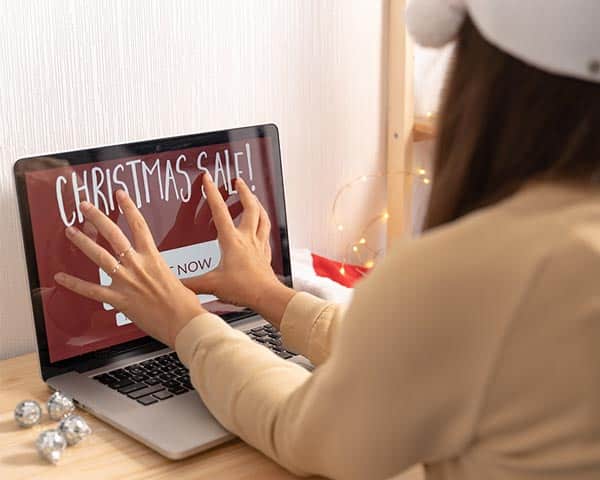 Holiday Gift Bundles
Stocking stuffers are usually smaller and more affordable, but don't limit the pre-assembled gift options to a lower price point. Many of your clients are willing to pay more for larger gifts, especially if it means they can cross someone off their list with a complete gift.
Creating gift baskets with coordinating products is an easy solution for clients. They can buy the basket and gift it to a friend or family member as-is. It takes the guesswork out of holiday shopping, and many consumers are willing to pay for that convenience.
Display your thoughtfully curated gift packages on or near the counter to encourage those unplanned sales. You can also offer the option of a custom salon gift basket in case someone wants specific products.
Mini Offers
If you're already getting clients to book appointments, bump up those sales with mini offers. Offer special pricing for add-on services to encourage clients to buy a little more. You might offer a discount on brows, updo styles, or massages to get those extra sales.
Ornament Discount Offer Game
Encourage your clients to purchase products after their salon service with an ornament discount offer. Place ornaments on a tree in the salon (or a festive beard), each with special discounts or free-with-purchase offers. Make sure the special offer is hidden before opening so clients can't look for the best deal before picking.
After a client makes their selection of products, let them pick an ornament off the tree to discover their discount or free gift. Knowing they're getting something extra might encourage your clients to make purchases that they wouldn't normally make.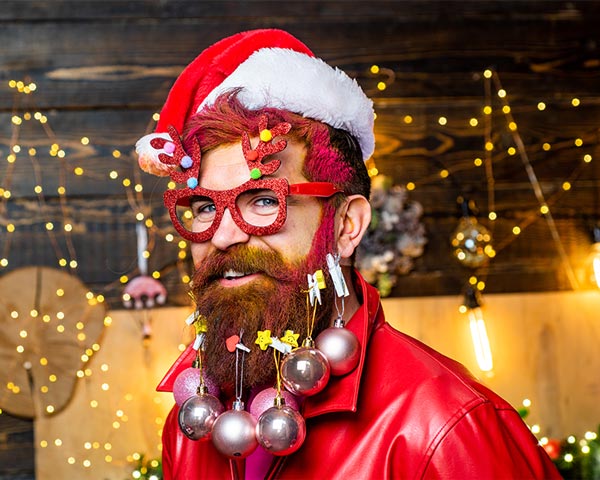 Gift Card Specials
Getting your current clients to buy gift cards during the holidays can boost your immediate sales. Plus, it could land you new clients to build future sales if your current clients give them to people who've never been to your salon.
Gift cards are popular among gift givers with 61% of Americans saying they prefer cash or gift cards instead of an actual present. Not only do people love receiving gift cards, but giving them is much easier than trying to figure out what gift to buy.
Make sure your clients know you have gift cards available, especially if you don't normally promote them much. You might create a special holiday design or package the gift cards in a holiday-themed gift card holder to make them more attractive.
Offering an incentive to buy a gift card can also help boost your sales. You might offer a free smaller gift card with a purchase, such as a free $20 gift card for every $100 gift card someone purchases. Or you might offer a free product as a gift for the purchase of a gift card.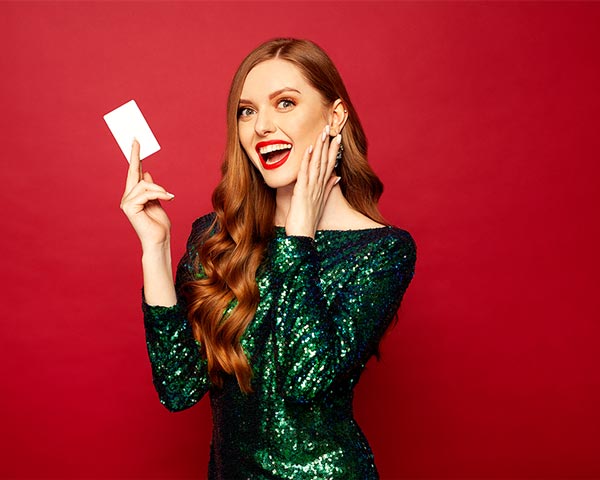 Online Promotions
Fire up your social media accounts to give your followers holiday content that makes them want to open their wallets. Providing a mix of educational and valuable content with some sales promotions sprinkled in keeps your followers interested. If you're only trying to sell them on your services and products, they'll likely stop paying attention and might miss out on your amazing deals.
One easy option is to create gift guides for different types of people. You might post gift ideas for the eco warrior full of eco-friendly hair products that you sell. Post period gift guides for different types of people such as busy moms, college students, teen girls, teen guys, professionals, and the person who has it all, each highlighting products and services you offer.
Here are other post ideas:
Hairstyle ideas for the holidays

Haircuts or color inspiration for the holiday season

Pictures of holiday styles you create in the salon

Special gift bundles available at the salon

Product profiles of hair products that are beneficial in the winter

Holiday countdown reminders to create a sense of urgency to buy last-minute gifts

Holiday de-stress ideas that include your products or services
Keep your target audience in mind when creating your holiday social media content.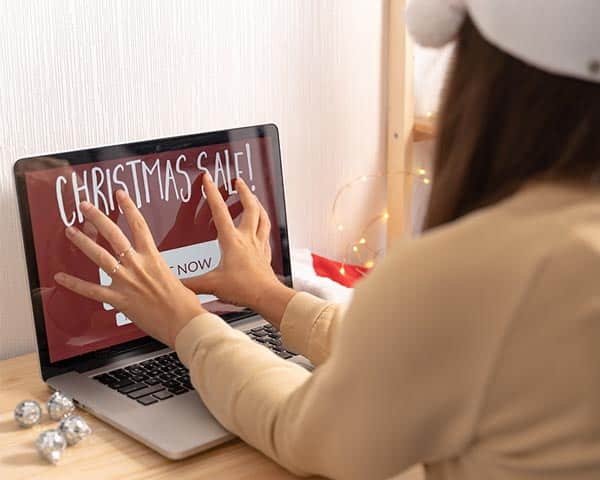 Increase Holiday Hair Salon Sales
Increasing your holiday hair salon sales helps you finish the year strong. With some creative marketing, you can appeal to your clients in a way that encourages them to spend more than they normally would.
Our salon business management software packages can help you manage all of those holiday promotions and increased sales. Contact us with any questions you have before getting started.