How to Launch Your Beauty Salon Loyalty Program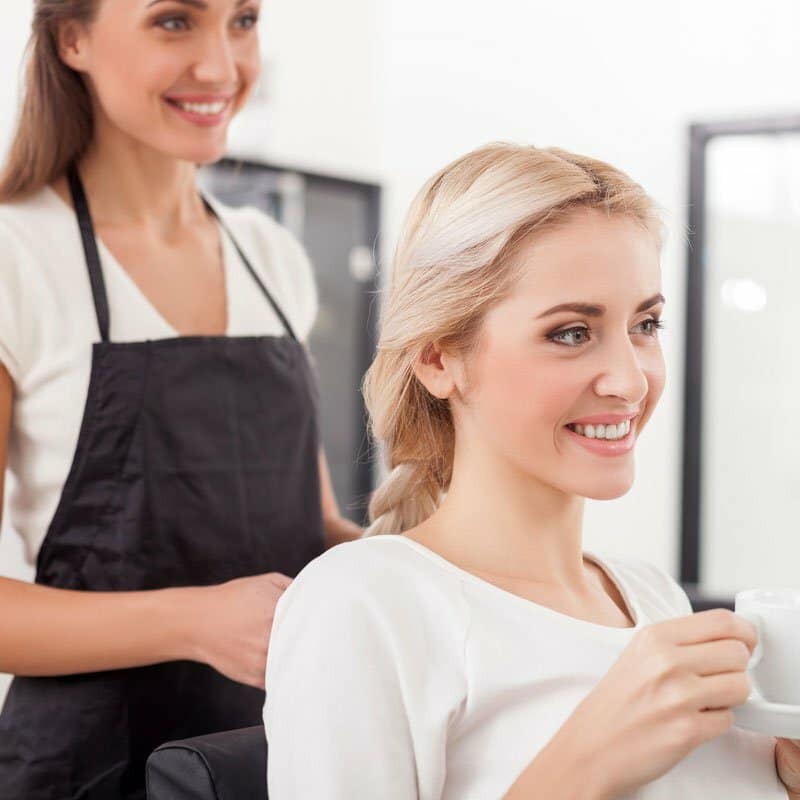 It's easy to express your appreciation for your clients by building up a loyalty program. Clients earn rewards based on benchmarks set by you, kept track on your own branded salon loyalty cards.
Why Loyalty Programs Matter
There's a secret retailer have known for a long time: 20 percent of their customers generate 80 percent of their sales. Investing in that core group of customers is the key to keeping your salon business booming.
Salon loyalty cards are easy to create, issue and track using our salon management software.
It's much easier and less expensive to retain a current customer than to earn a new one, and returning customers tend to spend more than new customers. Your job is to create a beauty salon loyalty program that gives customers what they want while keeping your costs reasonable.
How Point Programs Work On Salon Loyalty Cards
With points programs, clients earn points by purchasing your salon's products and services. Once they accumulate a certain number of points, they receive free items or discounts as rewards.
Use a loyalty program to incentivize clients to buy more products and services from you over another salon.
Boost visibility and client knowledge of your loyalty program by displaying how many points are earned with each product purchase.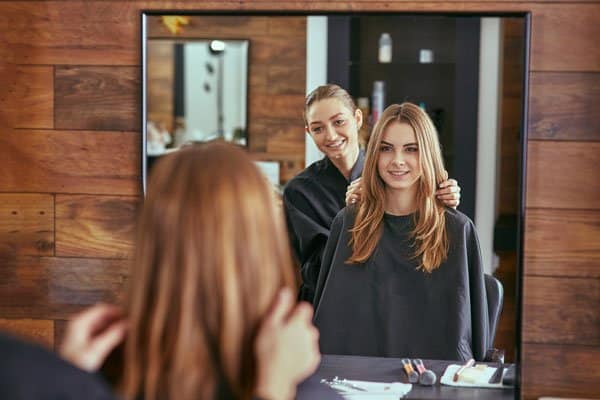 Getting to Know Your Best Clients
In companionship with loyalty programs, it's possible to maximize your marketing reach with targeted email lists of clients who've signed up for their programs. The right audience will receive the right communications at the best possible time. Meaning any select, exciting promotions, coupons, or exclusive offers are can target your card-carrying members.
You also gain an easy way to track their spending habits. After collecting information on your repeat clientele, you can develop a profile of your biggest spenders, which will help to:
Identify potential big spenders early and start sending them targeted offers.
Tailor your advertising and marketing efforts toward potential clients who fit your big spender profile.
You can tweak your beauty salon loyalty program to fit the interests of your best clients. You learn which rewards clients redeem most often, the right point levels for offering rewards, and the optimal frequency for sending out discounts and other offers. Earn Client Loyalty & Boost Sales
Cracking the Code to Customer Loyalty!
In February 2020, prior to the escalation of COVID-19 in the United States, DaySmart Software (makers of Daysmart Salon) conducted a survey of 2,000 US consumers who have visited certain small businesses (hair salons, barbershops, nail salons, and/or spas) in the last year to better understand what they prioritize when finding their go-to professional service providers.
Build lasting relationships with your best clients with a loyalty program. If you're looking for a salon management software solution, check out Salon iris. Try it risk-free for 14 days to see just how easy managing a beauty salon loyalty program can be.