Best Hair Movies of All Time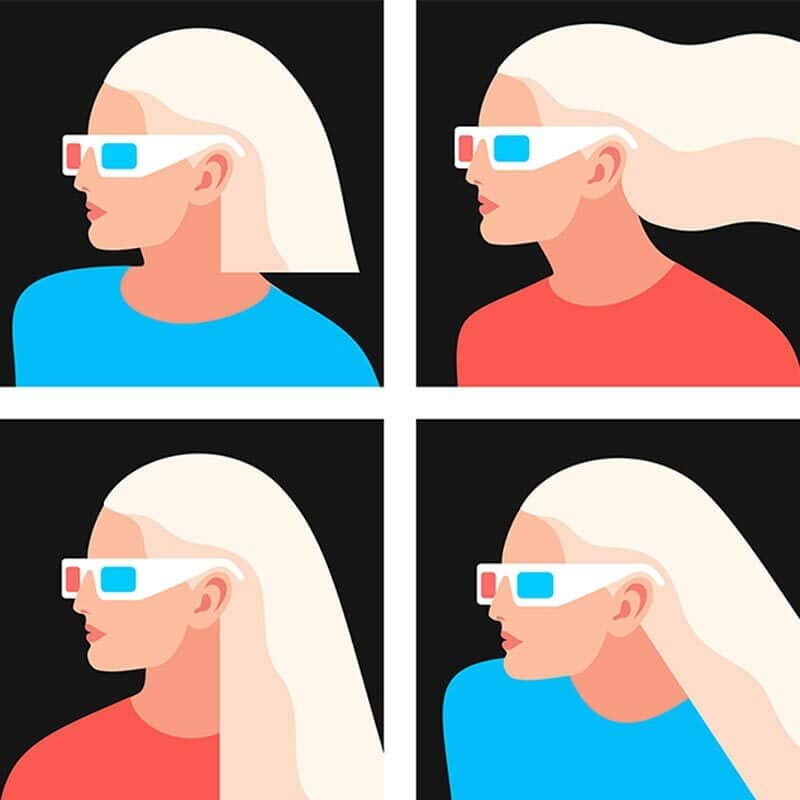 Are you a hairstylist looking to unwind? When the salon doors close, nothing is more relaxing than sitting down with a drink and a great movie. But did you know that there have been a huge amount of hair themed movies that you can check out?
From romantic comedies to documentaries, we have collected the best of the bunch. Read on to find our must-watch best hair movies of all time.
1. Blow Dry
Blow Dry is one of the lesser-known movies on the list. However, it has a stellar cast, including the much-missed Alan Rickman.
Rickman plays a down on his luck barber by the name of Phil Allen. When the National Hair Championships arrive in his quaint, English town, his passion is reinvigorated. This starts his journey to redemption, which involves not just the main character, but his family and friends in the town.
Rickman plays the emotional card in this one and makes the movie worth watching. While the plot is a little thin, it has some excellent jokes that will have you rolling in the aisles.
2. You Don't Mess With The Zohan
Adam Sandler can be described as patchy at best. Some of his movies have your sides splitting with laughter with their inventive jokes and unique plots. Others are thin, uninventive cash-ins that can have you struggling to watch until the end.
Luckily, this movie is the former. Sandler stars as Zohan, an Israeli secret service agent who wants to get out of the game, move to the US, and become a hairstylist. However, pursuing his dream is not as easy as it seems in this must-see movie.
3. Steel Magnolias
For anyone who has worked with a closely-knit team in a salon, Steel Magnolias will pluck on the heartstrings. The plot centers on a beauty salon in Louisiana. After the death of one of their colleagues, the movie shows the aftermath as the other six employees struggle to cope.
It is a movie that can melt even the strongest of hearts, and tissues will be needed. The cast features the outstanding Sally Field, Daryl Hannah, and country legend Dolly Parton. Adapted from a play, the movie got a 2012 remake, which lacks the chemistry of the original.
4. Shampoo
Shampoo is razor-sharp satire wrapped in a seriously underrated classic. Featuring Warren Beattie, Goldie Hawn, and Julie Christie, the movie pokes fun at the social conventions of the late sixties. It is worth watching for the period clothing and hairstyles alone.
Beattie plays serial womanizer George Roundy, a very successful Beverly Hills hairdresser. George is dissatisfied with playing second place to salon owner Lester. As George attempts to get funding for his own salon from Lester's wife, the movie descends into a web of internal politics.
5. Edward Scissorhands
Edward Scissorhands is a classic Tim Burton, gothic-inspired cinematic experience. However, unlike recent outings, which have become somewhat formulaic, this has a truly unique plot. It is the story of Edward, a man with scissors for hands, who becomes the most desired stylist in his new suburban home town.
The movie was fast-tracked into production after Burton's success with Beetlejuice and the Batman franchise. The role of Edward would be turned down by several high profile actors, including Tom Cruise and Gary Oldman. Eventually, it fell to a young Johnny Depp who would begin a long and fruitful partnership with the director.
Be warned! Despite the carefree, light comedy premise of the movie, it is a genuinely heartbreaking film. Edward's outsider status is the crux of the movie and brings genuine pangs of sadness throughout.
6. Venus Beauty Institute
This foreign language French movie won numerous awards upon release. These included the Cesar award for best film. It is a romantic comedy that follows the trials and tribulations of three young girls at the salon.
The movie featured the cinematic debut of Audrey Tautou. She would win the Cesar best newcomer award for her role and go on to star in the celebrated Amelie.
In true French cinematic fashion, the movie does get dark in places. Desperate loneliness, suicide, and ghosts of the past are all plot themes. It may be best to avoid it if you in the mood for something truly lighthearted.
7. Good Hair
Good Hair is a little different from other movies on the list, as it is a documentary in a comedy style. All of this is in the unique voicing of Chris Rock. He produces and stars in the documentary, which is a welcome change from his usual output.
Rock was prompted to start the movie when his Afro American daughter questioned why she did not have "good hair". The documentary explores the world of Afro Caribbean hair and how women of color perceive it.
It is a fascinating look into the multi-billion dollar hair industry. It should be watched by anyone working as a stylist. You can also see some great celebrity cameos from people who have symbiotic relationships with their hairdressers.
8. Barbershop
Barbershop is not just a movie but a whole franchise. It even spawned its own spin-off film and got a television series. Some of the entries are better than others, and the original is the stand out in the line.
It is a heartwarming tale about a young guy named Calvin who inherits a barbershop from his deceased father. After he sells it to a loan shark, he begins to see his father's dream and regrets making the decision to sell. Played by Ice Cube, Calvin sets out on a journey to rebuild what could have been.
More Classic Hair Movies
Of course, the well-known hair movies such as Grease and Hairspray can always be watched time and time again. Sit down with your favorite tipple, set the volume to full, and get the corn popping.
If you are looking to find out more about the salon industry, then Daysmart Salon should be your first stop. We have news, reviews, and industry trends along with our trusted salon management software. Sign up today for a free trial, and let us help manage and guide your salon empire.